Northeast Ohioans have seen their share of shopping malls come and go.
Ohio's first mall, Severance Center in Cleveland Heights, Randall Park Mall in North Randall, Parmatown Mall in Parma, Euclid Square Mall in Euclid, Westgate in Fairview Park and Rolling Acres Mall in Akron all were once thriving centers of commerce.
They were all traditional malls in the sense they were enclosed shopping centers anchoring the suburbs or city neighborhoods they called home.
Today, none of them exists.
Yet one such mall that – at least for now – has withstood the test of time and endured challenges posed by a shifting retail market is Beachwood Place. But that doesn't mean it's immune to challenges.
Toronto-based Brookfield Properties, via Brookfield Asset Management Inc., acquired the mall property and other assets from General Growth Properties for nearly $15 billion in August 2018.
Brookfield Properties plans to repurpose GGP's 125-property portfolio by adding stores to its best-performing malls while reconfiguring poorly performing malls into work-play-live developments by adding housing, office space and/or hotels, the Wall Street Journal reported in August 2018. About 100 of the properties would undergo such a redevelopment while 25 additional sites could be sold.
The Cleveland Jewish News through a public records request obtained emails from the city of Beachwood regarding the mall.
Mall 'constantly looking to evolve'
Proposed zoning code changes and the emails obtained by the CJN suggest Beachwood Place could receive one of Brookfield's work-play-live makeovers, transforming it into a lifestyle center, or mixed-use development, like some of its nearby retail competitors.
Heidi Yanok, general manager at Beachwood Place, said Brookfield Properties is not prepared to announce any changes at the shopping center but noted "we are constantly looking to evolve" the property.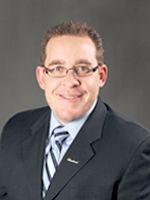 According to an email between Beachwood building commissioner William Griswold to Beachwood City Council President Brian Linick, top executives from Brookfield have been meeting with officials from the city and Beachwood school officials to discuss what the city and schools "can do to assure that (sic) Brookfield that both parties are willing to use all tools to assist them in moving towards enhancements/modifications to Beachwood Place."
In the same email, Griswold raised concern over Brookfield having the option of investing in Beachwood Place or not. If they chose not to, he said the long-term impact for the city was described as a "great consequence."
"If Beachwood schools are not willing to work with Brookfield, this may come to pass," the email stated.
If modifications do happen to Beachwood Place, what would it look like?

Malls, a brief history
The role shopping malls play in society has changed since the pioneer who first envisioned an enclosed European-style town center located throughout American suburbs brought to life his plans more than 50 years ago.
Victor Gruen, an Austrian-born Jewish architect, saw malls as climate-controlled city centers – all under one roof – where visitors remained cool in the summer heat and warm during bone-chilling winters. He condensed the lengthy, single-level strip design common among major shopping centers in the 1950s and created two-floor structures connected by escalators ready-made for shorter strolls. In the center of the mall was the so-called town square, complete with a fish pond, sculpted trees, hanging plants and a cafe all below a skylight.
The idea Gruen had for his enclosed mall – the first of which was Southdale Center, which opened in 1956 in Edina, Minn., just outside the Twin Cities – was to have city center amenities like a post office, supermarket and cafes surrounded by apartment buildings, schools, medical facilities, a park and lake – a full-fledged community. While the retail aspect of the plan was successful and represents what many picture when imagining a mall, the original design was never fully realized as the surrounding apartments and other buildings failed to get off the drawing board. In their place, sprawling parking lots were built to accommodate the increasingly car-centric culture of post-World War II America.
Anyone who has recently visited a mall likely has noticed diminished foot traffic compared to the mall's heyday in the 1980s and '90s, when teenagers hanging out at malls was such a cultural phenomenon the term "mall rats" was coined.
According to a report by New York City-based data analytics firm Thasos, which used more than 100 million mobile phones to track when consumers enter and leave certain trade areas over a two-year time frame, mall visitation stayed low from January 2017 until it peaked in August 2018, but has since started to fall. And, while foot traffic decreases, $73 billion of apparel purchases are projected to switch from brick-and-mortar stores to e-commerce by 2023, according to data from research and advisory firm Coresight Research.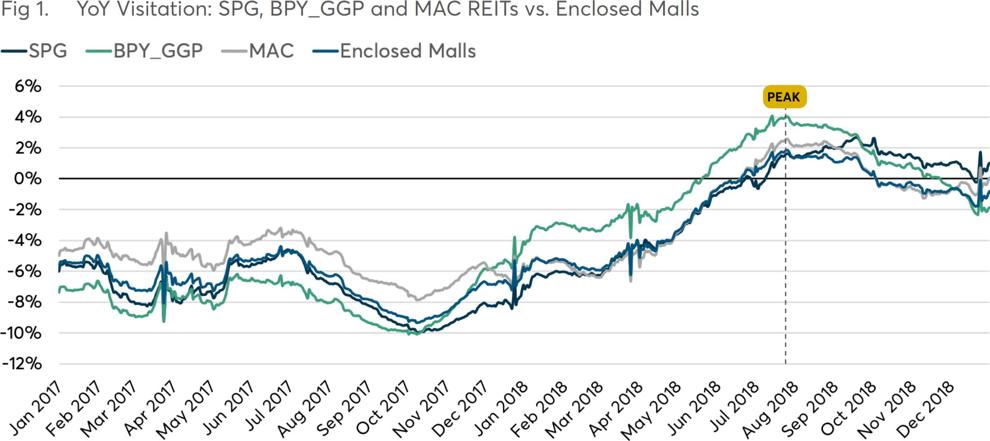 In other words, consumers continue to shop but the way they do it has changed and continues to evolve. More are making purchases by swiping and tapping their smartphones than by physically visiting a shopping center.
What will that mean for malls that take up a large physical footprint in the suburbs they call home? And what will that mean for the cities that rely on malls for tax revenue and job opportunities?
More to the point, what will it mean for a mall like Beachwood Place and a city like Beachwood?
Future of Beachwood Place
For Beachwood Place, which includes La Place, a change may be coming in a form of Gruen's full original plan.
The mall opened in 1978 with Saks Fifth Avenue and Higbee's as its anchors along with 110 specialty shops – Higbee's would later be converted into a Dillard's and the first Nordstrom in Ohio would call the center home beginning in 1997.
With a goal of luring the area's affluent shoppers to its stores, the mall boasted an award-winning design with winding staircases and stores carrying luxury brands.
Different branding tactics have taken place at Beachwood Place, most notably at La Place, which opened in 1969. First established as La Place and then rebranded as Beachwood Lifestyle Center, Yanok said Beachwood residents will continue to know it as La Place. For more official terms, she described Beachwood Place and La Place as one entity falling under the name Beachwood Place.
But rebranding and store exclusivity may no longer be enough. And though possible changes to Beachwood Place remain up in the air, the city continues to ponder zoning changes.
Photos from Beachwood Place
According to the proposed changes, the additional uses of the mall's land, which is made up of six parcels equaling about 66 acres, include medical facilities, fitness centers, hotels and residences, much like Gruen's original vision for Southdale Center. Five of the six parcels are owned by Brookfield while the parcel including Dillard's is owned by Dillard's, according to the Cuyahoga County Auditor's website.
If the plan is approved by Beachwood City Council, the permitted height of the building could be increased to 100 feet, similar to the height of The Vantage Apartments complex nearby, to accommodate some of the uses.
While the planning and zoning code changes allow for these entities, Brookfield Properties will have to gain approval from city council for any renovation it might propose.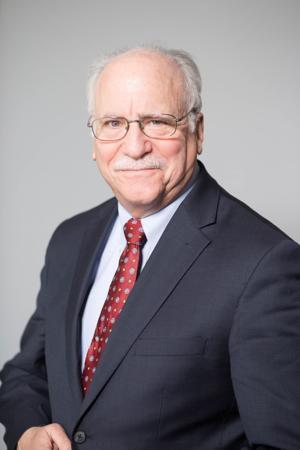 Orry Jacobs, chair of the Beachwood planning and zoning commission, said there hasn't been a comprehensive review or revision to the city's planning and zoning code in more than 20 years. The business environment is changing, he said, noting recent growth in mixed-used developments in neighboring cities like The Van Aken District in Shaker Heights, which has shopping, residential and food offerings, and Pinecrest in Orange, which offers similar options and also includes a hotel.
Legacy Village in Lyndhurst opened a hotel, Hyatt Place, in 2016, and redevelopment of University Heights' University Square is being considered.
"In looking at changes to the code, we believe there were several areas that could benefit from allowing more opportunities for use of redevelopment, and Beachwood Place was one of those areas," Jacobs said. "We know that the retail sector is under pressure nationally with the growth of internet companies like Amazon."
Nationally, shopping malls are redeveloping their properties to be more of a destination, and these proposed changes to the zoning code would allow Beachwood Place and La Place to join that trend.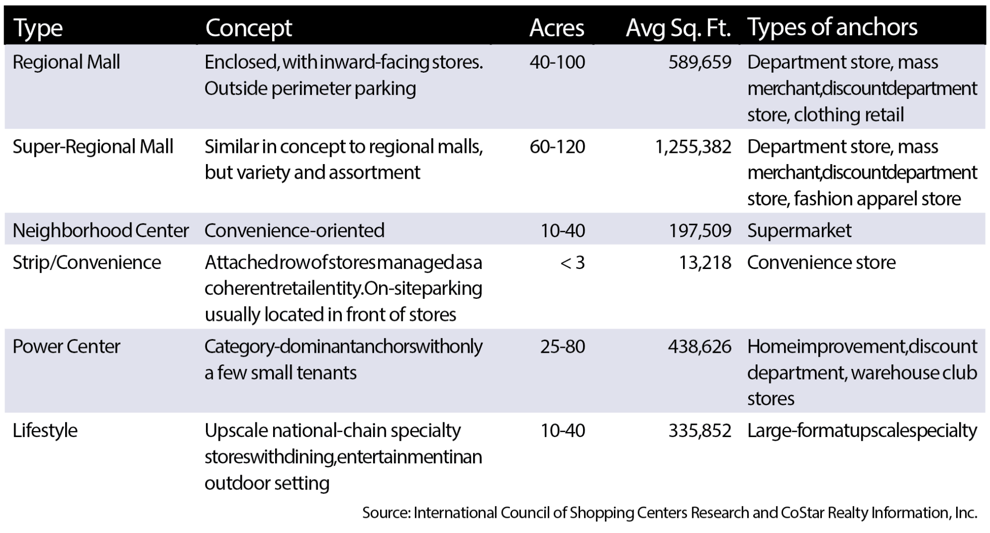 The idea to include medical facilities, fitness centers, hotels or residences was inspired by what the commission saw happening in other locations across the country. The planning and zoning commission, Jacobs added, has not had any discussion with mall owners.
Keeping the mall up to date through an updated planning and zoning code also impacts Beachwood City Schools as the shopping center is the largest single source of revenue for the district, Superintendent Robert P. Hardis said.
The city collects $6.9 million in taxes. The schools collect $4.4 million of that in property taxes from the whole shopping center, with $3.5 million of that coming from the mall. Stores in La Place and the department stores make up the rest of that total.
Hardis said he's aware Brookfield is exploring changing or expanding the mall to include other uses for the space but doesn't know what those exact plans are. Nonetheless, any change or expansion would be beneficial to the schools.
"From the schools' standpoint, that would be incredibly positive in two different ways," he said. "One is a very direct way, which is if they expand there and in so doing, they increase their tax presence this could potentially be very positive for school revenue. A little less directly, anything, any development in Beachwood, whether it's directly taxable or whether it just has a spin-off effect of improving the economy of Beachwood, surely has a benefit on our school system."
According to emails from the public records request, a meeting was held between Brookfield and school officials including Board of Education president Brian Weiss, Beachwood Schools treasurer and director of finance Michele Mills and Hardis. Hardis and Weiss described the March meeting as a general overview of how the mall was performing, where the mall fits in to Northeast Ohio's market and evaluations of the property.
A list of potential resources for Beachwood Place and Brookfield Property Partners was in the public records, with the second resource being tax increment financing. TIF can reallocate funds from property taxes to encourage investment within the district. Any increased tax revenues collected as a result of an increase in property values can go into the TIF fund and be used by the city to promote redevelopment.
While one could see the proposed planning and zoning code changes as a way to make it easier for Brookfield Properties to renovate the mall, should it decide to do so, Beachwood City Council President Brian Linick said it has more to do with council's desire to lay out the future for Beachwood. Just as the idea to separate commercial and residential spaces set the tone for the planning of the city, the finalized planning and zoning will set the scene for the shopping center.
"We have gone through this process to see, going forward in the next 50 years, what will make this community most successful and put us in the best position to continue to be a great place for all these things – work, play, live," he said. "The result is what you will see in the planning and zoning code revision.
"In other words, I don't view it as we're doing this whole thing to somehow make it quicker for the mall to do something. It's not really that. It's more of us laying out our plan for the future of Beachwood ... and (have) them understand what our vision is so they can work toward creating something that fits within that."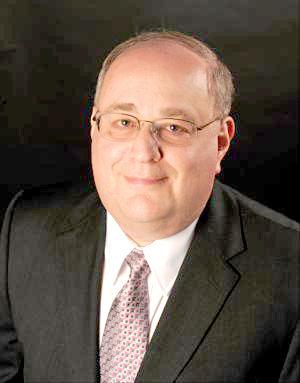 After declining interviews with the CJN, Beachwood Mayor Martin S. Horwitz issued a statement calling Beachwood Place a valued partner "in the continued economic growth of our city.
"It is the premier shopping destination in Northeast Ohio with the area's only Saks Fifth Avenue and Nordstrom. The high quality of its stores, restaurants and services has for decades mirrored our image as a city of beautiful homes, exceptional city services and prestigious office space."
Enter Brookfield Properties
Brookfield Properties holds one of the largest real estate portfolios in the United States, with more than 170 locations across 42 states and spanning a total of 146 million square feet. The company has one other location in Ohio: Kenwood Towne Center in the Cincinnati suburb of Kenwood, anchored by a Dillard's, Macy's and Nordstrom. Mercy Health-Cincinnati, in affiliation with Mercy's Jewish Hospital, intends to open a women's health center inside Kenwood Towne Center, which could lend an idea of what a medical facility might look like at Beachwood Place.
The retail sector Brookfield Properties occupies expands beyond shopping to include hospitality, multifamily and office real estate.
Its acquisition of GGP is the third-largest real estate investment trust takeover ever, according to data compiled by Bloomberg. Ahead of it are Unibail-Rodamco SE's $16 billion acquisition of Westfield Corp. in 2017 and Blackstone's $20 billion purchase of Equity Office Properties Trust in 2006. It had already owned one-third of GGP before, and in making the acquisition, it took a bet against the "retail apocalypse," or the closing of a large number of stores in North America said to have started in 2010 in the aftermath of the financial crisis of 2007-08 and the ensuing recession.
With that in mind, Brookfield Properties has not been letting its retail locations sit idly by. It is redeveloping mall areas to be similar to that of Gruen's original vision with town centers like at The Shoppes at Carlsbad in Carlsbad, Calif., which is in the middle of a multiphase interior and exterior renovation, including streetscaping and adding upscale restaurants. At its other retail locations, like Staten Island Mall in New York, it has expanded the mall's offerings by bringing in more dining and entertainment options, according to Brookfield's website.
Yanok has witnessed the industry's changes from different vantage points. She returned to Beachwood Place as general manager in March after serving as director of marketing at Flats East Bank in downtown Cleveland, where she developed a marketing strategy for a $750 million mixed-use waterfront redevelopment. Before that, she was senior marketing manager at Beachwood Place for 10 years.
After her four-year hiatus from the shopping center, she said the most notable changes are the new stores that have popped up, the competition, the way retail works and consumer demands. Yet, she has noticed at least one noteworthy constant.
"People still want to have that physical touch of clothing and physical touch of shopping and windows," she said. "Brick and mortar are still something that isn't changing. People still want to see that and do that."
Even as data shows mall visitation on the decline, with 135 stores, Beachwood Place is considered a destination. For one reason, it has one of only three Saks Fifth Avenues in Ohio.
"We do have a lot of people that travel outside of the area to come to us because we have Nordstrom, we have Saks, and that's not something you're finding anywhere else," she said.
Endless mall evolution
Initially owned by The Rouse Co., Beachwood Place went relatively unchanged until 1991, when mall owners pushed for an expansion to the property and city council voted in favor of the related zoning change. That move came two years after a failed expansion attempt.
While the mall went through negotiations with companies to fill where the future anchor would go, the mall purchased the seven homes located between La Place and George Zeiger Drive, according to The Cleveland Memory Project.
Expansion plans were halted when residents petitioned to request a referendum vote by Beachwood voters for the zoning change, according to the CJN Archive. The matter went to the Ohio Supreme Court for a ruling, which ended in favor of The Rouse Co. By the winter of 1995, it was announced Nordstrom would open its first store in Ohio. The expansion was completed in 1997 and resulted in 40 new stores.
More recently, after GGP obtained the property from The Rouse Co., it also wanted to expand. In 2013, GGP bought and demolished 11 homes on Richmond Road, a move not popular with residents in the area.
While Beachwood Place's past expansions were undertaken to address growing consumer needs, present-day expansion efforts seek to adapt to a changing retail market.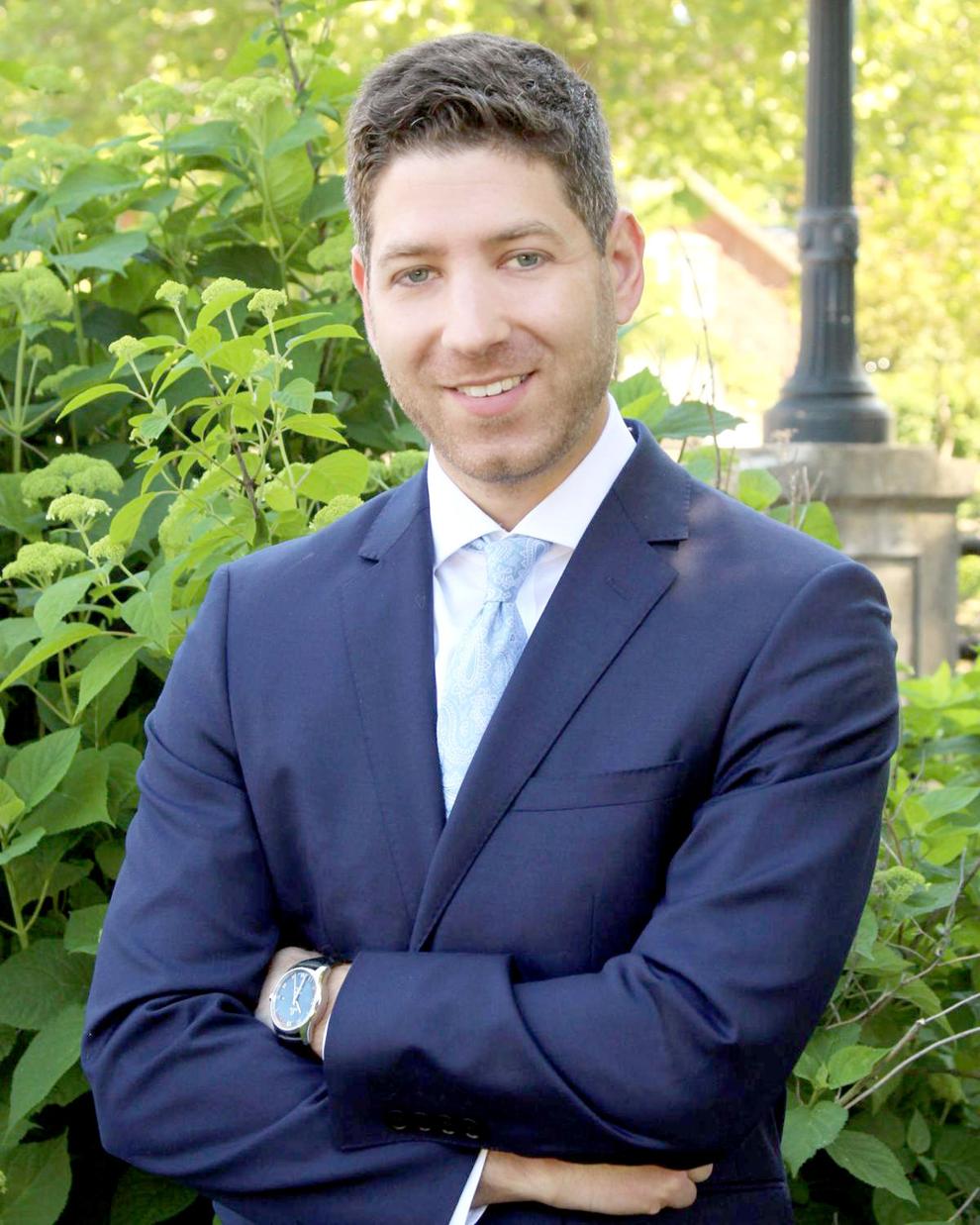 David Horowitz, commercial real estate adviser at Avison Young in Cleveland, said instead of expanding retail as the shopping area did previously, mall owners are retrofitting large blocks of space within the mall to provide a variety of options, like co-working spaces that can be used as offices for local retailers or start-ups. For example, it was recently announced Tower City Center in downtown Cleveland would be converted into a blockchain-focused technology hub and collaboration center for entrepreneurs.
According to the public records, Meijer has also shown interest in entering Beachwood with its urban concept, Fresh Thyme Farmers Market. An article by MiBiz, a Michigian Business publication, confirmed that Meijer created the store, which offers a range of fresh meats and seafood, vitamins, as well as organic, gluten-free and dairy-free options and typically occupies a fraction of the space of a full-fledged Meijer store.
Regardless of whether an office space or another venture that diverges from the typical retail store fills space in Beachwood Place, Horowitz said one thing is virtually certain: a change will have to happen for Beachwood Place to remain viable.
"Even as well-located as Beachwood mall is, and as well-situated as it is in the mix of such an epicenter of east side money and wealth ­– the surrounding demographics are so favorable ­– despite all those good attributes, even Beachwood mall is going to have to adapt to that change," he said.
Live, work, play
Horowitz pointed to J. Crew, which sells casual men's and women's clothing and accessories, as an example of a retailer looking for a new environment. The brand closed its Beachwood Place store and opened a "new, two-door concept" May 23 at Pinecrest.
"Think about that. J. Crew, which, you know, you look back maybe six, seven, eight or 10 years, certainly, J. Crew was exclusively found in indoor shopping malls – and look where their preference is in 2019. It's to be in the outdoor lifestyle center like Pinecrest," Horowitz said. "I think the reason for that is that they look at where are people going, where are people living their lives – it's at those outdoor lifestyle centers."
Similarly, Williams-Sonoma left its La Place location for Pinecrest. At the same time, La Place has made updates and additions, including The Container Store, BOMBA Tacos & Rum and Lindey's Lake House.
GGP adding the 95,000-square-foot La Place to its portfolio in February 2015 was the first step in developing the shopping center as a lifestyle center, Yanok said.
"We have offices there, you have the coffee shop there, you have that entertainment value of Mitchell's (Homemade Ice Cream) and also the restaurants," she said. "We aren't at a place where we can announce anything but I think that definitely where Brookfield Properties are looking to make those changes, we are no different."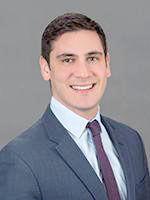 The long-lasting vacancies at Beachwood Place, particularly where restaurants once lived, may raise a few eyebrows, said David Leb, a senior sales associate at Cushman & Wakefield | CRESCO Real Estate in Independence. Maggiano's Little Italy shut its doors in September 2017 after more than a decade in the area, and The Pub, a restaurant concept based on a British pub, closed after about two years.
"Whenever you see a long-lasting vacancy, it piques a few eyebrows and people start thinking, 'Have they been running into trouble here?'" Leb said.
Beachwood Place itself is high-profile, and where those restaurants were formerly housed are near the high-foot-traffic area around its main entrance. While turnover is healthy, when no businesses come to fill a space for a long time, retailers question why their competitors aren't going for the location.
In 2016, International fashion retailer Zara opened its first Ohio location at Beachwood Place replacing Urban Home & Garden, which was closed.
On the living side, Leb said finding people to fill apartments could be a viable option. While The Van Aken District and Pinecrest have residential options, Legacy Village in Lyndhurst does not. He pointed to the housing market in Beachwood, noting the high occupancy rates of luxury apartment complexes like The Vue and The Aster Apartments suggest there's a market for new residential options in Beachwood.
"The housing market (in Beachwood) is really tight because of the great school and because of all the amenities and the strong business community," he said. "There's not a lot of vacancy in the Beachwood apartment market and ... the (housing) market is at an all-time best for Beachwood."
Even if Legacy Village is a competitor of Beachwood Place for restaurant options, if apartments were created, Legacy Village could be considered a perk of living at Beachwood Place given the properties' proximity to each other.
Horowitz pointed to the redevelopment of the former Sears department store at Richmond Town Center, which was built in 1966 in Richmond Heights, as further proof of an existing market. Developer DealPoint Merrill, LLC, plans to revamp the property into Belle Oaks, which it describes as a "Class-A multifamily and mixed-use development with the finest appointments and amenities, easy access and walkability to your favorite dining spots and retail shopping in Richmond Heights." That project is slated to start construction in September.
Creating residential options at Beachwood Place would increase activity and additional profit centers to the location, Leb said.
"Activating residential will help with getting more shoppers into the center," he said. "Because they control so much land there, they're kind of in a unique opportunity to redevelop. They're not constricted by their land. If they had to construct a bigger parking garage so they can take those parking lots, that are mostly empty other than (on) Black Friday, they have an amazing opportunity to kind of become Beachwood's premier shopping, live, play, work location."
Policing the area
While Beachwood Place offers high-end, luxury items and experiences, recent headlines surrounding the property tend to paint a different picture.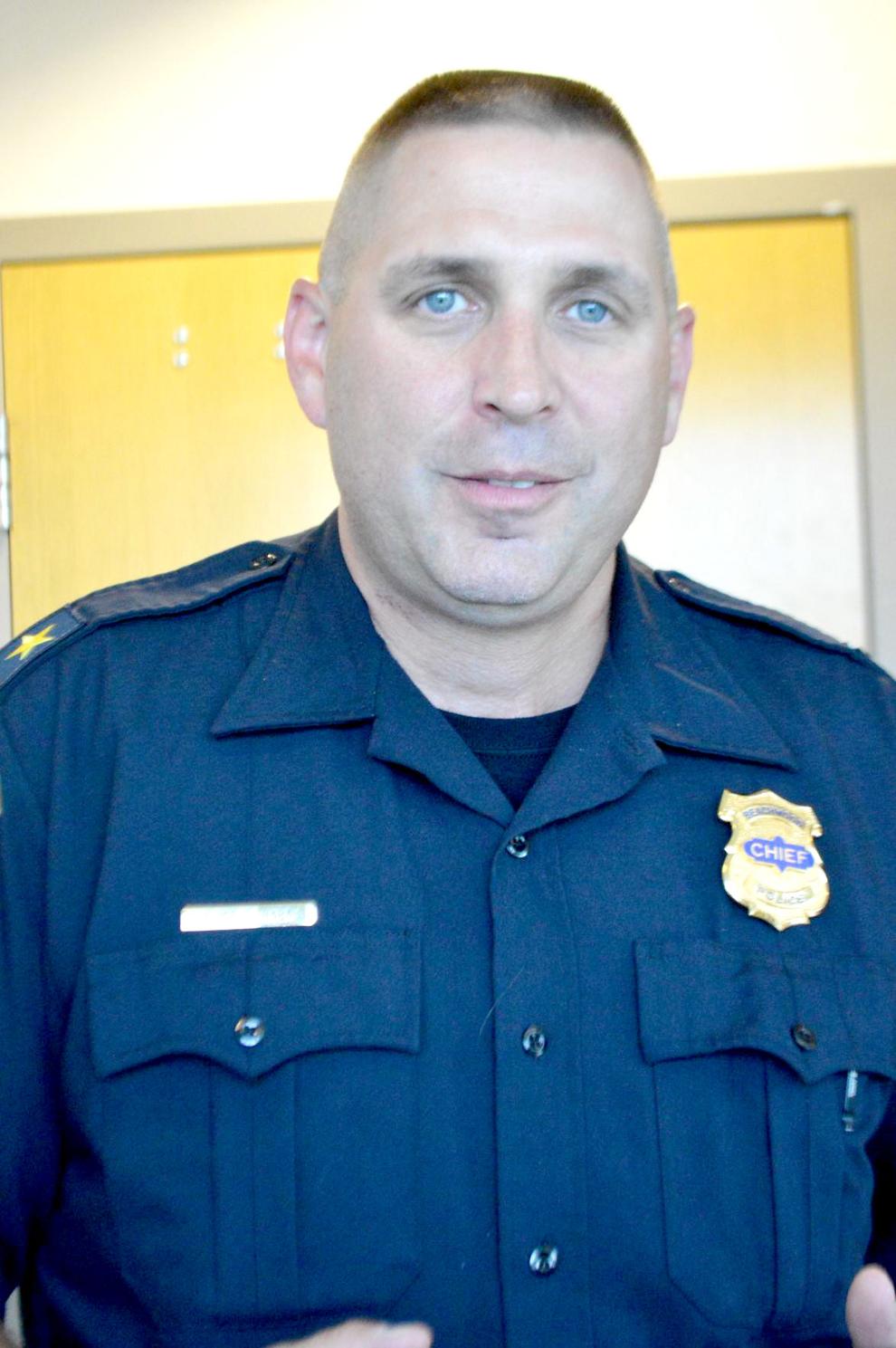 On June 27, a shoplifting incident resulted in an assault of an officer and an officer discharging two rounds from his duty weapon. In the past two years, there have been three instances of shootings resulting in injuries. However, Beachwood Police Department Chief Gary Haba said crime rates have gone down since 2018.
"It was never any worse or better over the years until last year, 2018, (when) incident rates went down," he said. "We changed some of our deployments and mall security changed some of their procedures. We had 100 fewer reported thefts citywide and most of those were from the mall. I would say crime is going down."
A majority of the crimes happening at the mall are shoplifting, with about 15 to 20 thefts per month, as well as trespassing and occasional instances of credit card fraud. Haba said assaults and incidents physical in nature happen less than twice a year. Incidents of violence, as in the shootings, are also not completely random. While maybe not originally planned to happen, individuals involved in those incidents already knew each other.
"The people of the three shootings – I'm not including the one from last week (June 27) because that was a police-involved one – were people who previously knew each other and happened to be in the same place at the same time and there was an altercation between them. They didn't come to the mall to victimize a shopper or a store owner or things of that sort."
Over the years, mall security has partnered with the police department. Haba wouldn't describe the type of partnership formed, citing security purposes, but he said it's been effective and a noticeable change has taken place over the last three years. Yanok wasn't authorized to comment on mall security.
The police deployed to the mall area are familiar with "the mall policy, the mall procedures, the mall personnel, the shop owners, the bag guys, the regulars there," Haba said. "We deploy our officers in such a way that there's an increased comfort level with mall security and mall management."
If additional living spaces or offices were added to the shopping center and more people were in the area, the amount of city services devoted there, like police, could increase. As to possible changes in deployment to the area, Haba said he couldn't comment on what that might look like because while he's heard there might be expansion to the center, he would need to know the layout of the location to form any type of plan.
"Anytime you put any building of any type into a city, it increases the toll of all services, whether it's the building department, the fire department, etc.," Haba said. "Anytime you put in apartments, you have more people needing medical assistance at some point or police assistance, which might not be emergency police assistance but reporting anything."
The proposed planning and zoning code change will reflect the city's vision for the location. How closely Brookfield's plans align with the city's vision remains to be seen. Beachwood residents will not know of any Beachwood Place redevelopment plans until Brookfield proposes its plans to Beachwood City Council. What is relatively certain is that while the shopping center could shift gears to keep up with a changing market, for now, Beachwood Place is likely to remain an anchor for the city.
"Beachwood Place has never not been successful," Linick said. "It would be an inaccurate characteristic to compare it to these other malls you've seen come and go. It's been a really unique retail center. Again, it's remained strong throughout the years and I have no reason to believe it won't continue to do so."