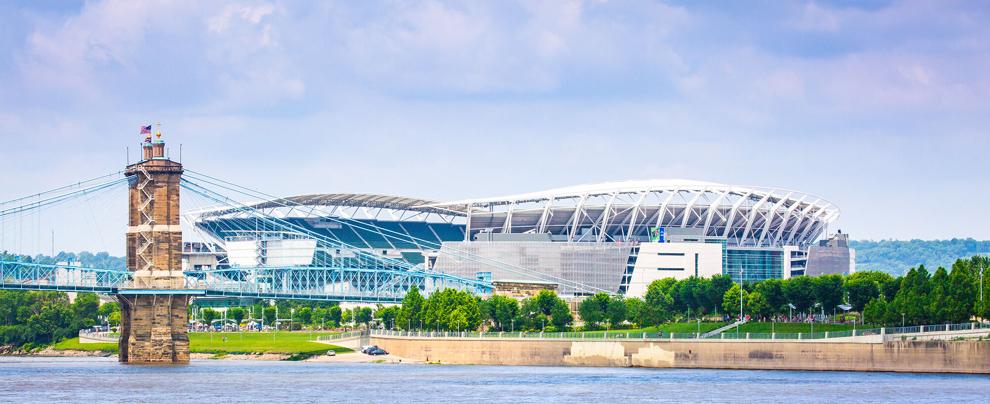 Look kids, It's Paul Brown Stadium. It's the home of the AFC champion Cincinnati Bengals. It looks like there is really no story here right now. I mean it is June and everybody is on vacation. They start training camp July 22 when the rookies report. We will just drive by, there's nothing going on.
All is quiet on the river's edge in Cincinnati.
A few hours later after accidentally driving State Route 315 North after being mesmerized by Lou Berliner Sports Park mega-complex. You know that gigantic sea of baseball and softball fields that brings in kids and fills hotels with stay-to-play tournaments all summer.
Off to our right is "The Ohio State University." You know the word "The" Ohio State University was granted a trademark on apparel and merchandise. According to The Associated Press, the school's trademark and licensing program makes $12.5 million per year. I hope that is good news for students. Maybe the word "The" will keep tuition costs down. Oh sorry. That was a dad joke on this road trip through Ohio.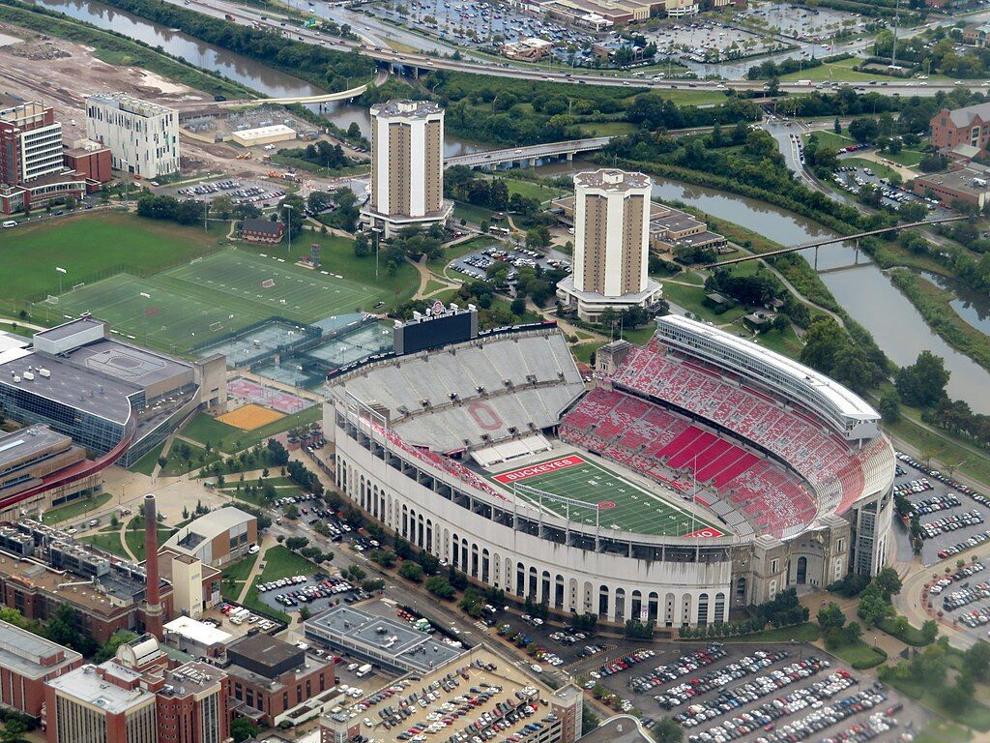 Don't forget the Buckeyes surpassed 1,000 name, image and likeness deals. Recent reports say Ohio State football has the No. 1 recruiting class in the country. They landed four-star cornerback Kayin Lee earlier this week. The website 247Sports now lists Ohio State as ahead of Notre Dame University as the top recruiting class.
The Buckeyes open the season in Columbus against Notre Dame at 7:30 p.m. Sept. 3.
A Cleveland circus
Time to get up to Cleveland. Wow, I think I see a Ferris wheel, some rides and a big carnival going on in Berea. Wait that's not the Cuyahoga County Fair, it's Lou Groza Boulevard. The circus has had a great run since 1994 and the show never stops.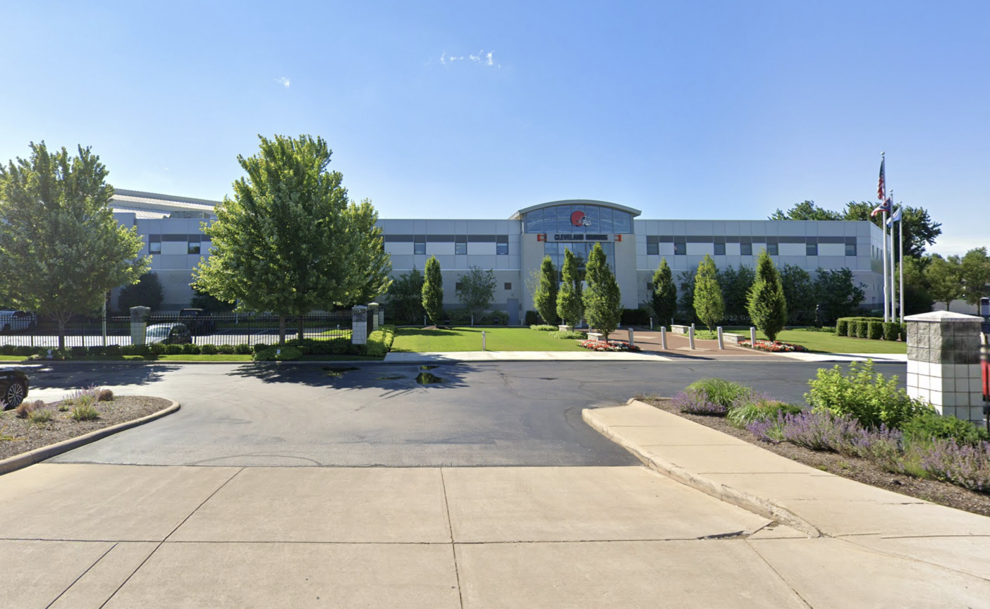 Browns quarterback Deshaun Watson started his hearing June 28 with the NFL and the NFL Players Association. Former federal judge Sue Robinson was ready to meet with Watson to determine if he was in violation of the league's personal conduct policy. All signs, in this case, pointed toward the Browns new quarterback not being able to take a snap anytime soon.
Heading into the hearings both the NFL and the NFL players union opened their playbooks. The league getting the news out that they want an indefinite suspension of Watson over his concept of what a massage may be and the NFLPA is ready to ask that Watson be held to the same standard as league owners.
Robinson will listen to the cases. She only has one option based on the collective bargaining agreement. She can rule no suspension. It seems super unlikely.
The players do have a right to question the owner's actions. Jerry Jones, Robert Kraft, Dan Snyder, Jim Irsay and Jimmy Haslam all have had off-the-field issues. How do the compare to Watson?
Even if she fines him a penny, the case will be appealed. Then it goes to Commissioner Roger Goodell. He can shape the punishment any way he pleases. Many reports have the league wanting an indefinite, unpaid suspension.
This might seem like what we have been hearing over and over. Robinson and the league should have a decision by the start of training camp.
Watson has proclaimed he has not done anything wrong. The criminal courts in Texas agree there was not enough evidence to press charges. Twenty of 24 civil cases against Watson were settled June 21.
The Browns should be looking at this as if Watson just has a season-ending injury, assuming he is out for the season. As I write every week, assume Jacoby Brissett is the Browns starting quarterback. If they can go out and get another quality quarterback, it will show General Manager Andrew Berry's ability to work magic.
The national narrative to have Baker Mayfield on the roster and being the starting quarterback is just wrong. There is no bridge left to burn. The Browns owe Mayfield $18.8 million. He will get paid. He will play for another team. Look for him to get traded as soon as the Watson verdict is handed down.
It's setting up for the NFL public relations machine to work July 1, making the Watson announcement late that afternoon. Browns trade Mayfield right after. NFLPA announces appeal. Fans enjoy a long weekend. By July 5, both stories are old news. Back to the billion dollar grind of the NFL.
I'm ready for this road trip to be over. Now if I can just find a parking spot to see fireworks in Solon. It would really be a nice way to relax after this summer road trip.
---
If you have a suggestion for a column idea for Andy Baskin, send him an email at columnists@cjn.org. He can be heard on "Baskin & Phelps" weekdays on 92.3 The Fan in Cleveland at audacy.com.