Mario Mendoza, a lifetime .215 hitter during his Major League Baseball career, is best known for being the source of the name of the threshold for batting ineptitude: the "Mendoza Line."
Jewish major league catcher Morris "Moe" Berg's batting average – an unimpressive .243 across a 15-year career that included a stint with the Cleveland Indians during baseball's Golden Age in the 1920s and 1930s – wasn't much better. In fact, baseball manager Casey Stengel once joked that the defensively sound, highly intelligent, Princeton-educated Berg could speak multiple languages but "couldn't hit in any of them."
Fortunately, Aviva Kempner's feature-length documentary about how Berg also worked for the Office of Strategic Services (OSS), spying in Europe and playing a prominent role in America's efforts to undermine the German atomic bomb program during WWII, connects more often than it swings and misses.
Kempner, the child of a U.S. Army officer and a Polish Holocaust survivor, has devoted herself to making films about Jewish heroes. They include philanthropist Julius Rosenwald, television pioneer Gertrude Berg, Hall of Fame baseball superstar Hank Greenberg, and members of the Jewish resistance to the Nazis.
"The Spy Behind Home Plate" reveals details of Berg's upbringing in Newark, N.J., by his immigrant parents from Ukraine, his attendance at Princeton University in Princeton, N.J., Columbia Law School and the Sorbonne despite raging antisemitism, his successful baseball career and his undercover war efforts. It does so through an impressive collection of rare historical footage and photographs as well as revealing interviews with family members, Berg biographer Nicholas Davidoff, fellow OSS members, war historians, former baseball players, executives and columnists, and others.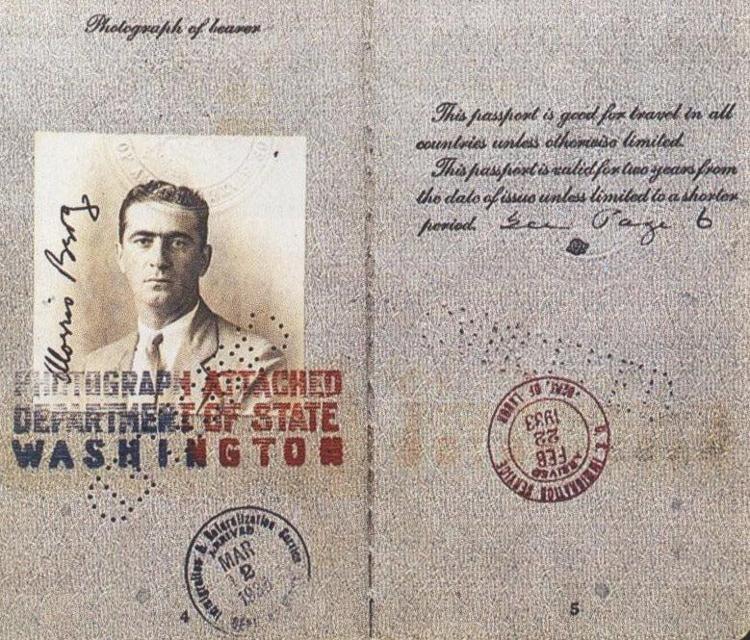 The whole spy business – which makes this so much more than just your typical athlete biography – doesn't actually kick in until well after the halfway mark and seems underserved given the high expectations established by the film's title.
And, because of the clandestine nature of the enterprise – Berg was known to put an index finger to his lips when asked by friends and family about his exploits during the war – it is not nearly as well documented or as conducive to the same quality of storytelling that effectively explores Berg's prowess in the classroom and on the diamond. Often, footage from Hollywood spy movies such as "O.S.S." starring Alan Ladd and "Cloak and Dagger" starring Gary Cooper serve as stand-in images and tangents about the war's impact on Babe Ruth and other luminaries operate as filler.
Still, after decades of different writers and directors trying to tell Berg's story, Kempner has pieced together an intriguing and informative tale. Berg was, said onetime teammate Dom DiMaggio, "a very complicated individual" and sportswriter Shirley Povich described him as "a man apart, different from the others." This comes across in spades in this documentary.
Bob Abelman covers professional theater and cultural arts for the Cleveland Jewish News. Follow Bob at Facebook.com/BobAbelman3 or visit cjn.org/Abelman.