When we reflect on a live theater production, it's often a specific moment that we recall – an instant when a playwright's idea, a director's vision, and/or an actor's performance surpasses an audience's expectations and something special happens.
Such moments seem frozen in time and suspended in space. It is these isolated, elusive and brilliant moments that keep theatergoers coming back for more and win over the next generation of patrons.
Theatrical missteps and creative miscarriages are similarly memorable and, for the audience if not the performers or production staff, they can be just as entertaining. Awe can be found in work both awesome and awful.
Here are 10 of the past year's most memorable moments – both fantastic and unfortunate – from productions that have graced Cleveland's Playhouse Square, off-the-Square professional theaters and other area stages.
---
10. A Silver lining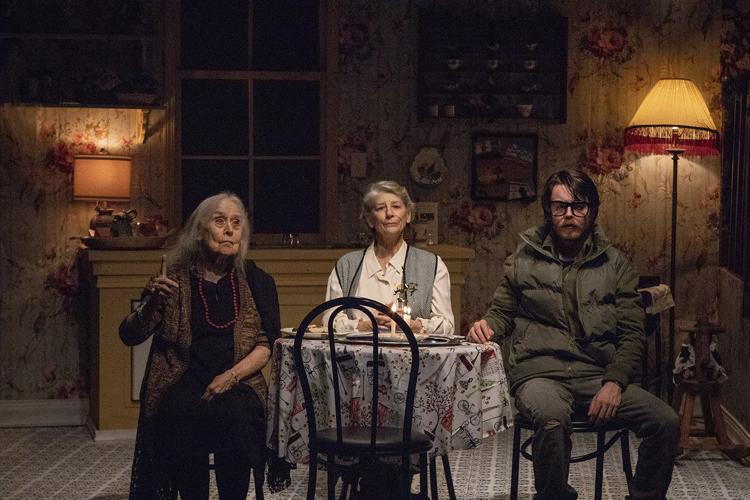 Two-thirds of the way through Annie Baker's marathon of a dark comedy, "John," the blind Genevieve Marduk steps in front of the curtain to chat with the audience about her insanity. It is a funny five-minute, three-page monologue that was pure gold in the hands of octogenarian thespian Dorothy Silver.  Rare are the mesmerizing moments in theater when masterfully written story meets master storyteller. This one was found just before the second intermission in Dobama Theatre's evocative production under Nathan Motta's direction.
---
9. World premieres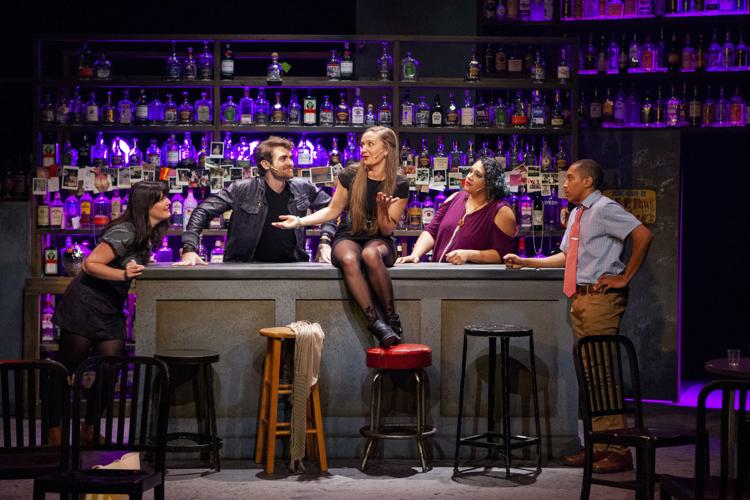 One of the signs of a healthy theater community is the number of homegrown productions being produced locally. This year offered many, including the musical comedy "Everything is Okay (and other helpful lies)," about a cohort of millennials desperately treading water and working too hard to have a good time. Written and composed by local artists Melissa Crum and Caitlin Lewins, who also performed in the show, it received its world premiere at Cleveland Public Theatre under Matthew Wright's direction after being work-shopped at CPT's Test Flight and previewed at its Entry Point new play festival. It is still a work in progress, but when the lights came up on opening night, it was immediate confirmation of a thriving Cleveland theater scene and a celebration of its talent pool.
---
 8. And then there's "The Panther Dancer"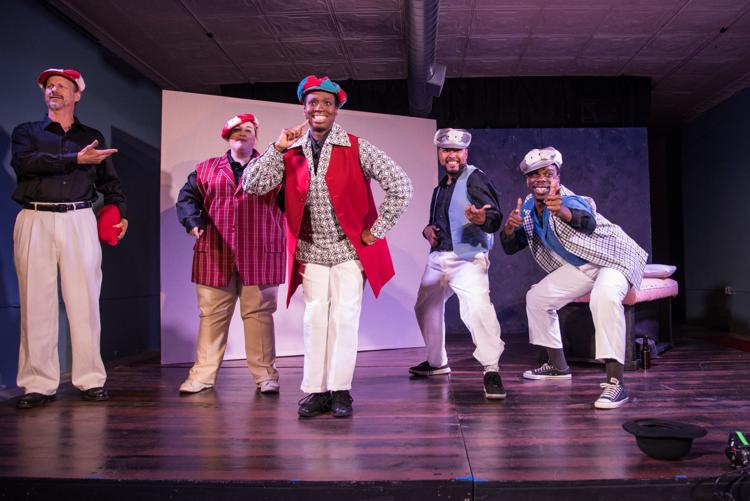 Another sign of a thriving theater community is its pain threshold as local playwrights attempt to find their footing and, in doing so, test our acumen and endurance. At Playwright's Local, good intentions led to unfortunate results in Logan Cutler Smith's "The Panther Dancer." This effort to examine the rise and fall of Michael and the lesser Jacksons through tabloid headlines resulted in an offbeat, agonizingly parodic amalgamation of moments that felt like piling on.  It was an overambitious, underperforming and ill-advised "Saturday Night Live" skit where director Jimmy Woody found some moments of clarity and cunning, but they were too few and too far between.
---
7. It's like manure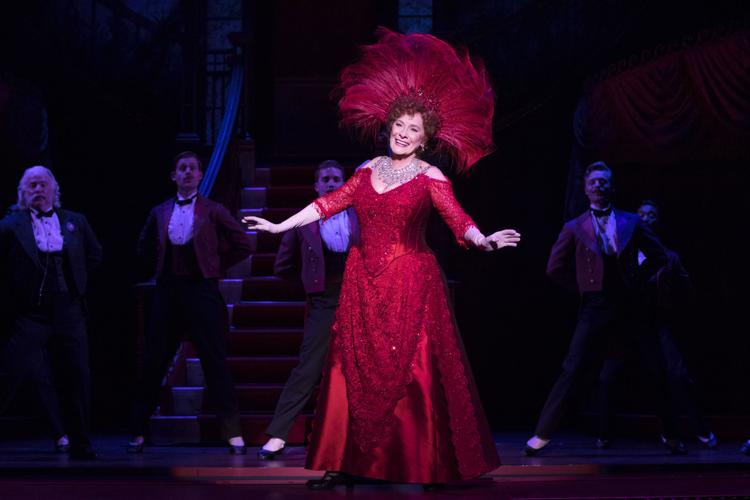 Thirty-eight seconds into the opening number of the always classy and now-classic musical "Hello, Dolly!" the likes of legends Carol Channing, Pearl Bailey, Mary Martin, Ethel Merman, Bette Midler and Bernadette Peters have made their entrance as the marvelously self-assured Dolly Gallagher Levi. And yet the moment when Tony Award-winning actress Betty Buckley entered during Playhouse Square's launch of a new national touring production, she was the least interesting thing on stage. The youthful ensemble surrounding her also out-shined her. The spotlight, to borrow a phrase from Dolly, "is like manure. It's not worth a thing unless it's spread around, encouraging young things to grow."
---
6. Red carpet treatment
Recognizing the importance of musical theater and arts education in Northeast Ohio high schools, Playhouse Square held its third annual Dazzle Awards in mid-May. In the months leading up to that evening, musicals performed by 26 participating schools were seen by a panel of adjudicators who evaluated the work across 14 performance and production categories. 
Two-hundred-and-50 students performed in fully choreographed opening and closing numbers at the gala awards ceremony and winners were announced throughout the event. But prior to the start of the show, in the moments when young actors walked the Red Carpet to enter the Connor Palace Theatre and student reporters interviewed and photographed them and their families for their school papers, everyone was a winner.   
---
5. "Strange Magic"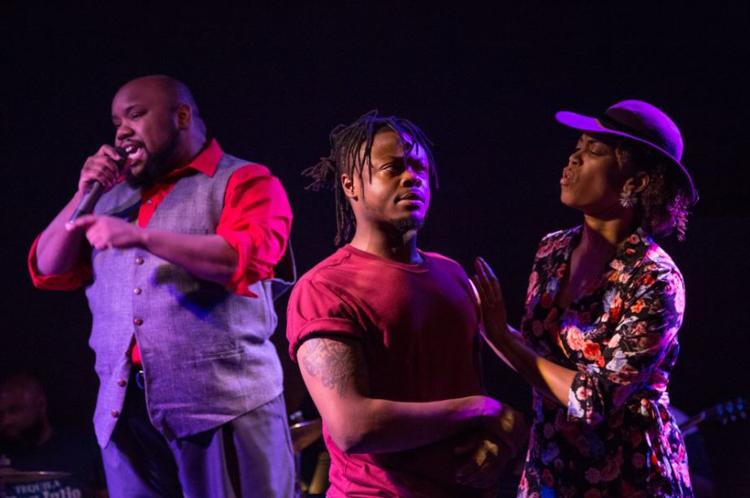 Sometimes a stage is too small to contain the outsized talent on it. Such was the case with the Arena Theatre performance space that housed Karamu's "Passing Strange," directed by Nathan Lilly.  The show looked back at the choices the 40-something narrator made as a budding artist in his 20s and was more punk rock performance art than traditional musical. It featured infectiously passionate performers (Darius J. Stubbs, Justin C. Woody, Carlos Antonio Cruz, Joshua McElroy, Mary-Francis Miller, CorLesia Smith, Treva Offutt, Chantrell Lewis) as well exceptional musicians (Ed Ridley, Jr., Elijah Gilmore, Kevin Byous, Bradford L. McGee).  The simultaneous standing ovation was expected.  The lingering moment of stunned silence before the eruption of applause was not.  
---
4. Hart-less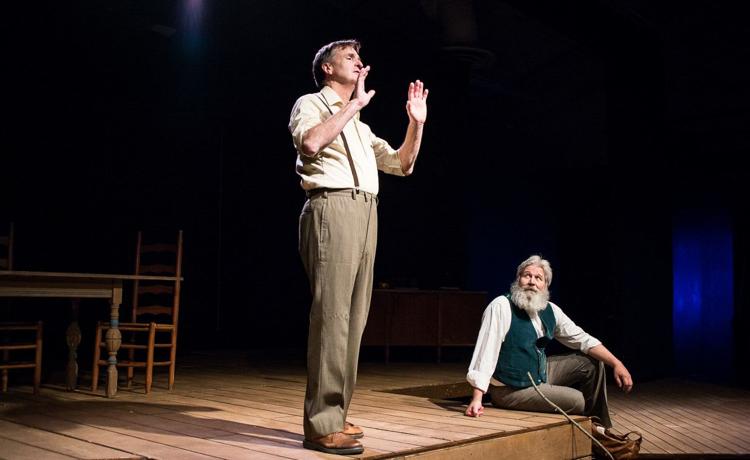 In the opening scene of Frank Galati's stage adaptation of John Steinbeck's "East of Eden," we are introduced to the impractical Adam Trask and his joyous and insightful friend Samuel Hamilton. Together, they discuss getting water out the dry Salinas Valley soil to create a bountiful farm for Adam and his family. It is in that scene when Scott Miller as Adam and Dana Hart as Sam create high expectations for this Ensemble Theatre production, for they are nothing short of brilliant. Unfortunately, Galati kills off Sam well before the 600-page novel does and, in the Hart-less moments that follow, this production of "East of Eden" goes due south.
---
 3. What goes around comes around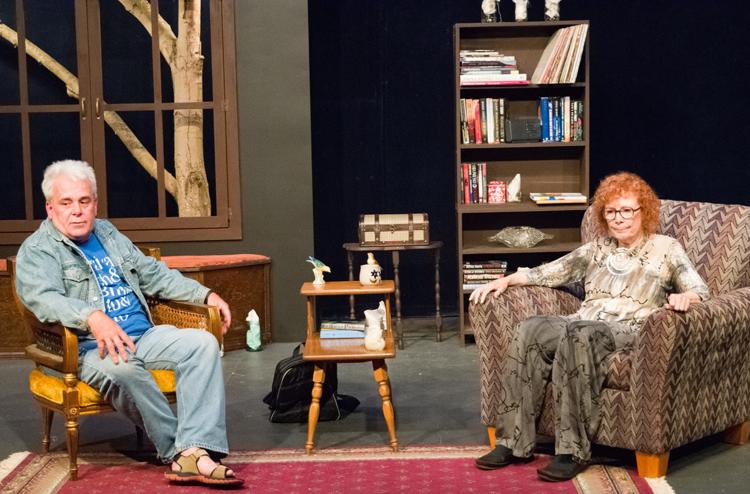 "I've done many shows," said Kate Tonti, director of the Chagrin Valley Little Theatre's production of "The Velocity of Autumn," "but never when the playwright said he would see the production. This is a bit unnerving." Tonti was also a bit apprehensive, having seen the film "Waiting for Guffman," where a famous New York producer promised to attend the opening night of a community theater performance and does not. But Cleveland Heights resident Eric Coble, whose play premiered on Broadway in 2014, wouldn't miss this local community theater production of it for the world. The moment he stepped out of the tiny theater and into the parking lot after post-show photo ops in the lobby, Coble sighed and admitted he was "as close to actually enjoying myself during one of my own plays as I can recall."
---
 2. In the room where it happened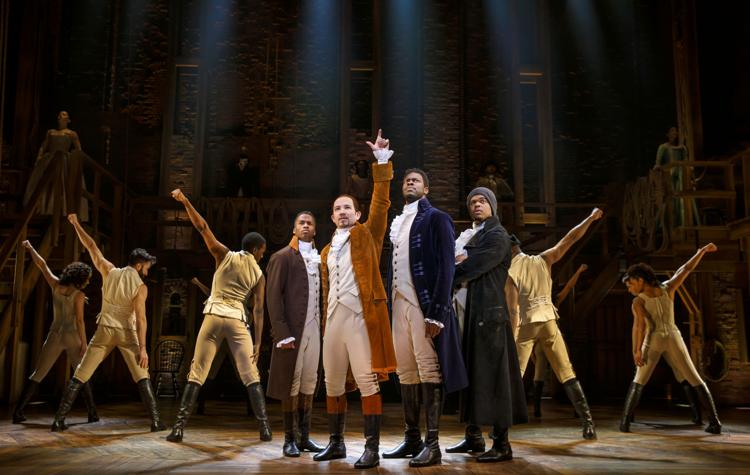 His name was not mentioned until halfway through the opening musical number, which served as a mini-biography of Alexander Hamilton's early life. By the time it was, solos were performed by the exceptionally talented principal performers, the ingenious lyrics and gorgeous orchestration were in evidence, and the stunningly innovative choreography was on display. The moment Hamilton stepped forward and said his name, it was immediately clear that, yes, this musical lived up to the hype. Yes, "Hamilton" reinvented and revitalized the art form. And yes, it was worth the wait to see the touring production as it swept through Playhouse Square and sold more tickets than all the rest of the season's Broadway series shows combined.   
---
 1. Martha: "I swear, if you existed, I'd divorce you."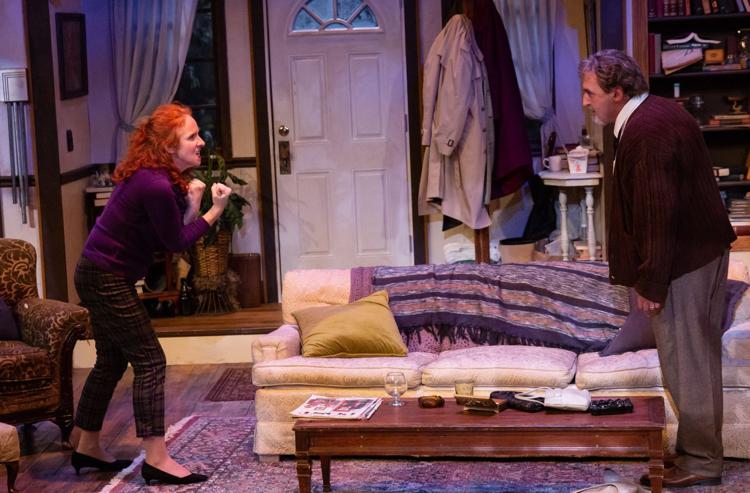 Surely there have been other fiery redheads playing Martha, the foul-mouthed wife in Edward Albee's 1962 drama "Who's Afraid of Virginia Woolf?" But few have been as memorable as Derdriu Ring in the Beck Center for the Arts' production. Key to a successful "Virginia Woolf" is having a Martha who can unleash violent rants and merciless barbs, emasculate her husband and his colleague (played by Michael Mauldin and Daniel Telford, respectively) while seducing them, and then earnestly bare her frailty and deep-rooted self-loathing. Ring in the role was as wonderfully complicated as she was compelling, and audiences knew what they were in for the moment she walked – no stalked – onto the stage.  
Here's to more memorable theater moments in the year to come and to you witnessing every one of them for yourself.  
Bob Abelman covers professional theater and cultural arts for the Cleveland Jewish News. Follow Bob at Facebook.com/BobAbelman3 or visit cjn.org/Abelman. 2018 Ohio AP Media Editor's best columnist.