Regina 25
Cancer 0
That's my Super Bowl of life score.
On Feb. 19, I celebrated my 25th cancerversary.
I have now lived 25 bonus years since I was diagnosed with breast cancer.
Back on Feb. 19, 1998, surgeon Leonard Brzozowski stood at my gurney at University Hospitals in Cleveland after performing the lumpectomy and told me, "It's cancer." The game of life flipped in the air and all my hopes and dreams and plans and every sense of normal went flying.
The tumor was the size of a grape. Oncologist Dr. Jim Sabiers said it was a fast-growing Stage 2 cancer with at least one lymph node involved. The options for treatment included surgery, chemotherapy and radiation. Which would I need? "All of the above," he said.
I had been married only one year. My poor husband, Bruce, got damaged goods. But he told me, "We're in this for the long haul." We still are.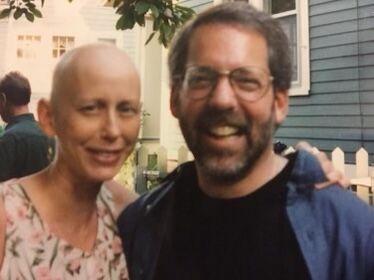 My daughter, Gabrielle, who was 19, was a sophomore at Ohio University in Athens. For 18 years, it had been just the two of us. How would she handle this?
With a grace and strength I didn't know she had.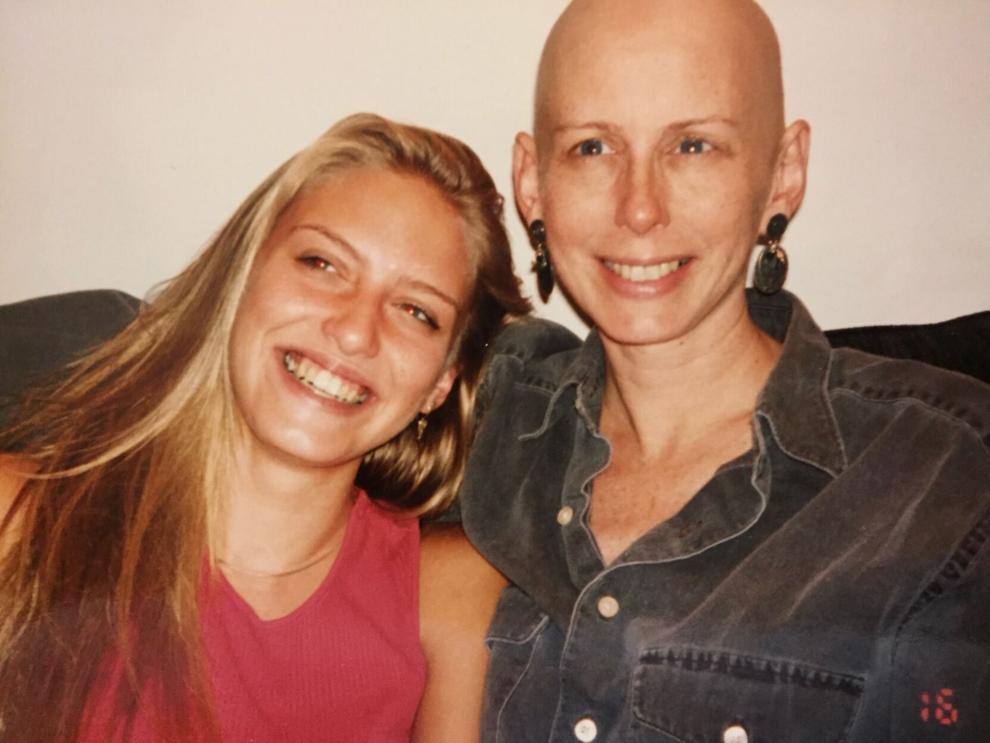 Cancer changed us all.
Way back then, I didn't know if I would live. My dad's three sisters died from breast cancer. Two of them were in their 40s. I was 41, so I filled a hope chest for invisible grandchildren I hoped to live long enough to see.
River, Ainsley and Asher are now 9, 11 and 13, respectively.
And now I can't see as I type because I'm crying.
I cried a lot during cancer. Buckets. I cried telling my daughter over the phone to stay at college and finish. I cried when her girlfriends drove four hours to bring her home from OU that night to visit. I cried when she came with me to chemo.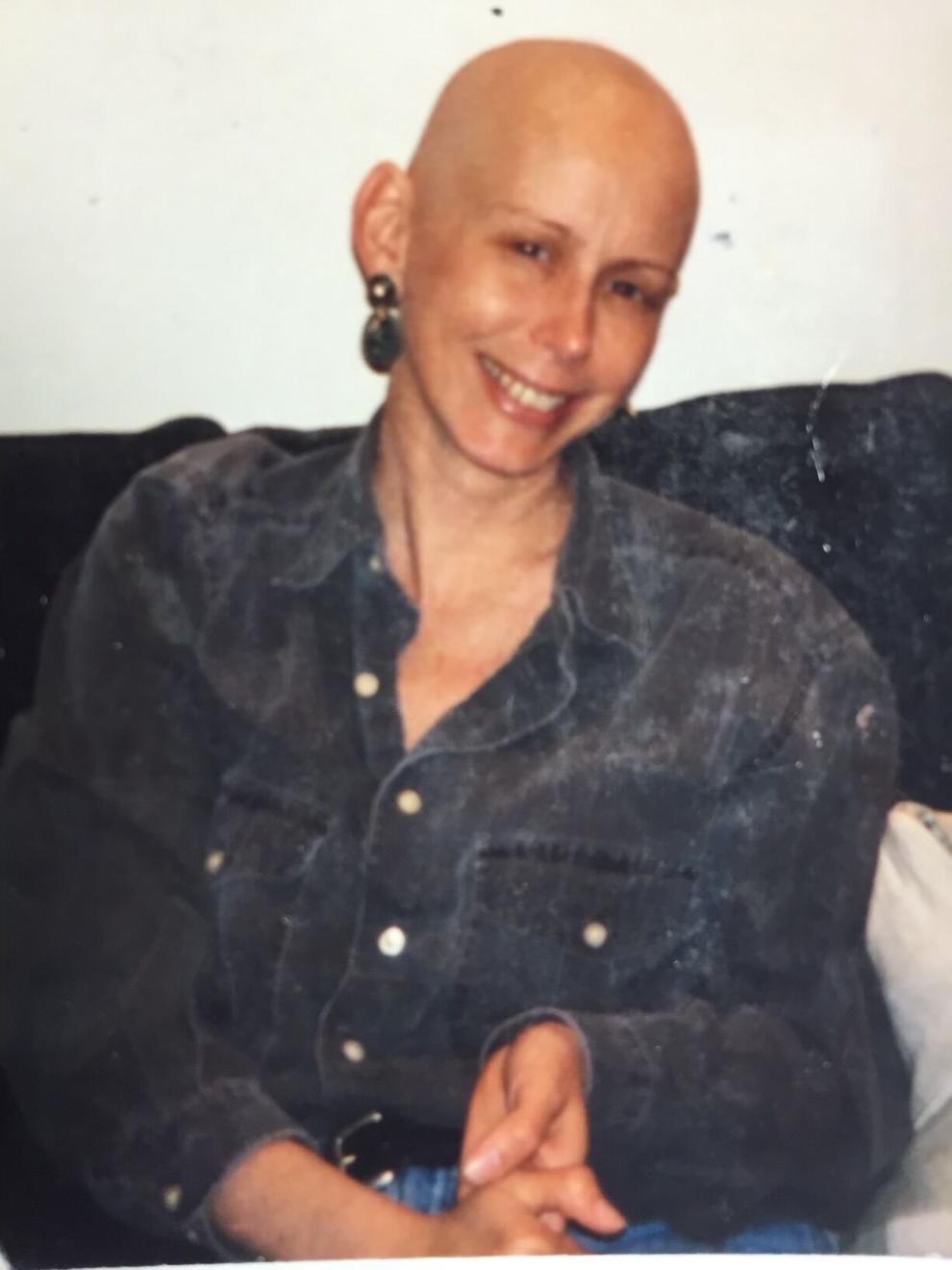 That first chemo, I was so scared. Nurse Pam Boone wore gloves so the drugs going into my veins wouldn't burn her fingers. Adriamycin. Cytoxan and 5FU. (I think all chemo drugs should be named FU.)
Then my hair started falling out. I bought a fancy wig of human hair, but a salon over-permed it and ruined it, so I had nothing to turn to when my hair fell out.
There was no Gathering Place back then. There were no free wigs. So I went boldly bald, but some days I felt like a patient, not a person.
Then Eileen Saffran dared something mighty.
She led a grassroots effort to create a place where people touched by cancer could get free services for non-medical needs for their body, mind and spirit, like support groups, yoga, massage, exercise and nutrition classes. It would run completely on donations. This is The Gathering Place.
She dared so big, there are now two locations in the Cleveland area.
Then, years after I had cancer, we dared to create a free wig salon. I was giving a speech at Cancer Services of Northeast Indiana and discovered they had a free wig salon. I took a zillion pictures of it and told Eileen, "We've got to start one here," and handed her a check to get it going.
We're up to three. Three Regina Brett Wig Salons.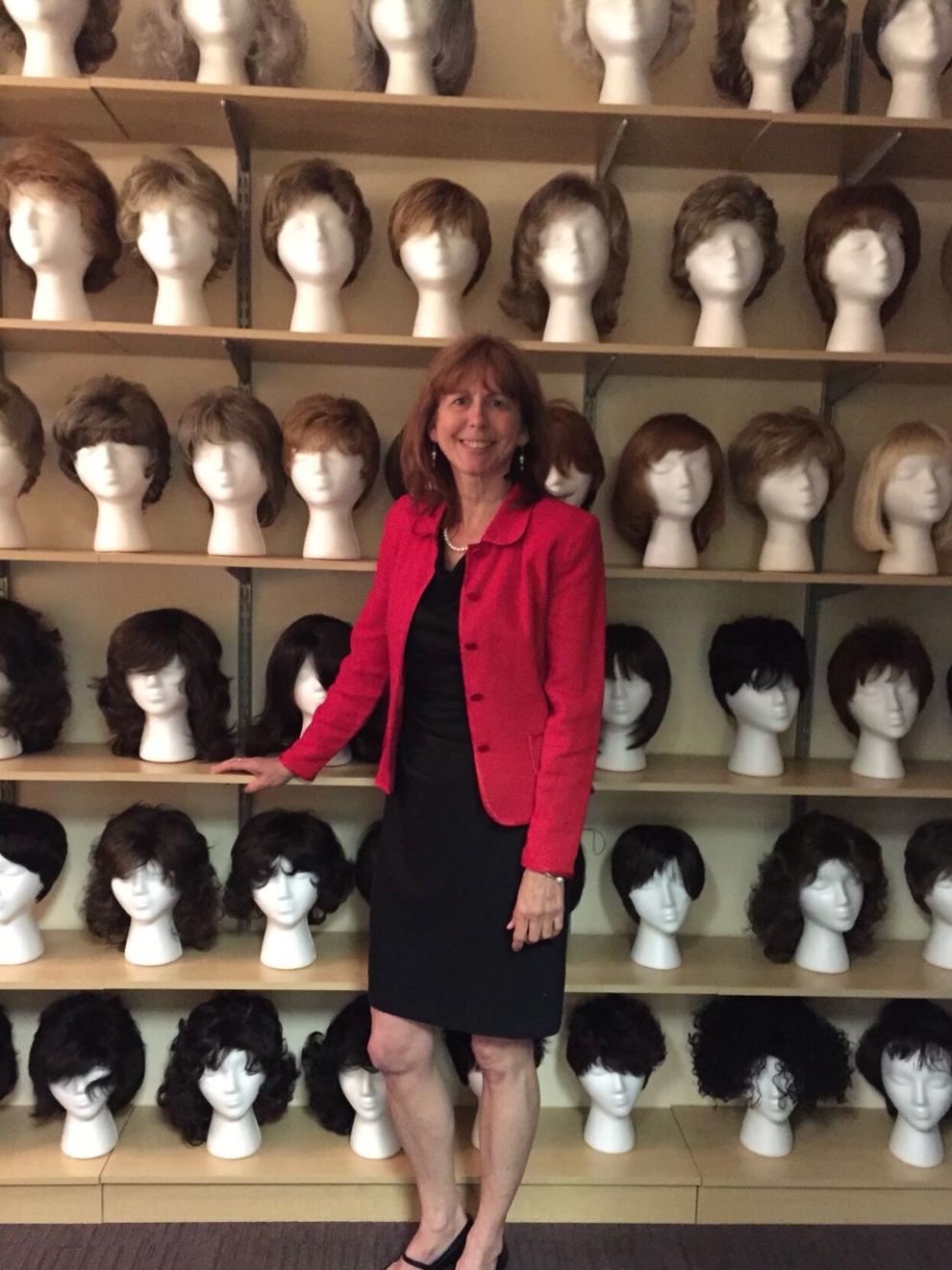 There's one at The Gathering Place on the east side, one on the west side and one at MetroHealth in Cleveland.
What can we dare now? I thought about raising $2,500 to celebrate my 25 bonus years, but cancer laughed in my face. I laughed back and said, we're going to raise $25,000.
I called the new CEO of The Gathering Place, Michele Seyranian, and asked what they needed most. They want to bring The Gathering Place out into the community, to create a traveling wig salon that could go to the inner city or wherever it's needed most to deliver wigs, support programs and hope.
Can we raise $25,000 to extend the reach of The Gathering Place?
Michele said, "If we don't try, we won't get it."
Ha.
"If you don't ask, you don't get."
That's Lesson 48 in my first book, "God Never Blinks."
So I'm asking: Please donate to the Regina Brett Traveling Wig Salon to extend the reach of The Gathering Place. You can visit bit.ly/3k2NhzP and donate by Venmo, credit card or bank transfer. Or send a check to The Gathering Place, 23300 Commerce Park, Beachwood, OH 44122. Let's do it by March 17, St. Patrick's Day.
We all know and love someone who has had cancer. We've all been touched by cancer, so please support The Sisterhood of the Traveling Wigs.
Let's put some WOW in the world – Wigs on Warriors. Please donate to honor all the warriors in your life.
---
Connect with Regina Brett on Facebook at ReginaBrettFans and sign up for her weekly newsletter at reginabrett.com.