Mrs. Shule Kazen was hoping to finally settle down.
As a child, her family lived in the women's section of a boarded-up synagogue in the Soviet Union, being refused housing by the communist authorities due to her father's refusal to work on Shabbos. When she married, World War II broke out and they were forced to escape their hometown for the deep Russian interior. After a perilous escape from the Soviet Union, they spent years awaiting visas to the United States, and in 1953, they finally arrived.
50,000 Visiting Resting Place of the Lubavitcher Rebbe, Rabbi Menachem M. Schneerson, Marking his 25th Yahrtzeit
This year marks 25 years since the passing of the Lubavitcher Rebbe, Rabbi Menachem M. Schneerson, of righteous memory, and on Friday, July 5 and Sunday, July 7, as well as throughout the week, more than 50,000 visitors from all over the world are flocking to his resting place in Cambria Heights, Queens. Visitors arrive seeking blessings, spiritual guidance and inspiration, and bear with them notes from hundreds of thousands more. Additionally, in keeping with the Rebbe's lifetime goals and teachings, synagogues, schools and organizations throughout the world are participating in prayers, lectures, gatherings, tributes and the performance of additional good deeds in the Rebbe's memory.
View more photos by Chabad Lubavitch HERE
In Russia, they had endured persecution for observing Judaism in an increasingly hostile climate. Now on safer shores, they hoped to finally settle and raise their five children in an observant Jewish community in the New York area. 
When the Joint Distribution Committee offered them an apartment in Cleveland, they were loath to accept, but as dedicated members of Chabad, they went to consult with the Rebbe, Rabbi Menachem Schneerson.
The Rebbe told them to take the posting. 
"But we want to raise our children in the Rebbe's community!" Mrs. Kazen argued.
The Rebbe insisted. 
"In Cleveland, you'll be able to make a living and you'll be able to make an impact," he said.
"But after so much suffering, we really want to settle close to the Rebbe," she begged. 
Yet the Rebbe insisted that Cleveland will be good for her and she will be good for Cleveland. 
As a true Chasid, she followed the Rebbe's direction. 
They settled down in Cleveland. Mrs. Kazen began looking for ways to make a difference. 
She opened her home to Russian immigrants, welcoming them into the arms of the Jewish community. They established the Kosher Food Bank, providing families with much-needed sustenance on a regular basis. She impressed upon them the importance of giving their children a quality Jewish education, and led them to the Hebrew Academy, which opened a special Russian speaking division.  
Her daughters would spend Shabbos afternoons gathering the neighborhood children, teaching them Jewish songs and traditions. Her husband taught Torah and dispensed love from his pulpit seat in Zemach Zedek Congregation.
And when her daughter, Devorah, married Rabbi Leibel Alevsky and looked to settle down, they chose to return to Cleveland to establish a full-time Chabad center in the city, and to head Chabad in Northeast Ohio.
Things grew quickly, and in the next generation several of their children returned to start Chabad centers of their own. My parents, Miriam (Alevsky) and Rabbi Zushe Greenberg, founded Solon Chabad in 1991, receiving the Rebbe's blessing for their first High Holy Days service shortly before his final illness. A number of additional Chabad centers have opened over the years, and two years ago, my wife, Mussie, and I opened Chabad in Twinsburg. When Mrs. Kazen, my great-grandmother, died three months ago at age 96, she had lived to see the friendships she built carry on into the third and fourth generations.
On July 6, we will mark the 25th anniversary of the Rebbe's passing. What seemed to be a simple piece of advice to a refugee family was really a vision of what each person could accomplish, and how each individual's contribution can make an indelible impact on his community.
Rebbe's books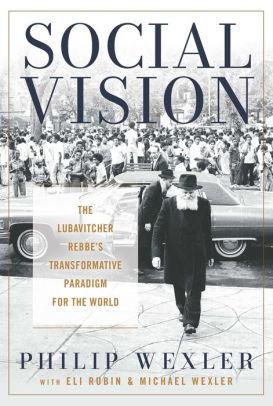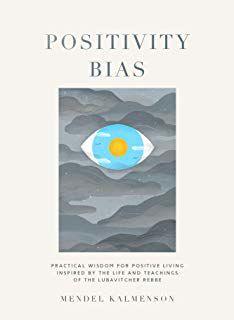 Rabbi Mendy Greenberg is spiritual leader of Twinsburg Chabad.