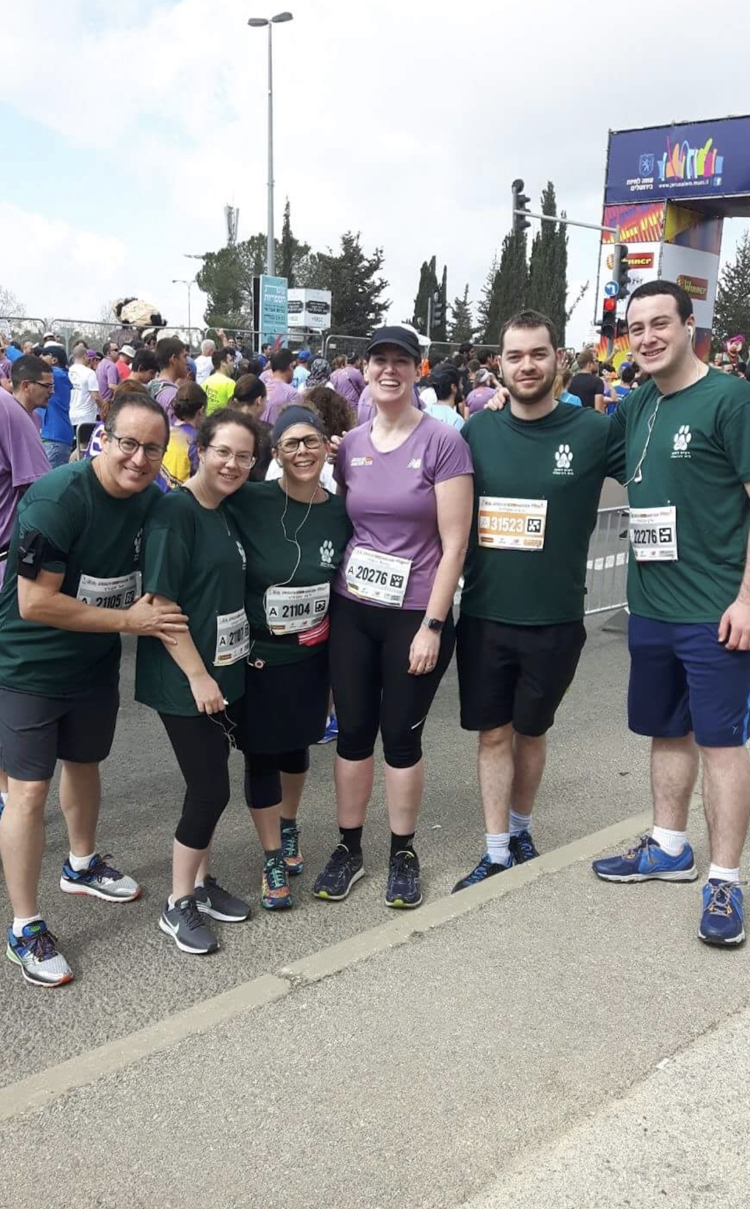 I really didn't want to do this run. I heard it was mostly uphill and I hate hilly runs. I heard it can get very humid and I flash back to last May when I collapsed from heat exhaustion at the last mile of a half marathon. I heard it brings in some 30,000 runners and I get nervous in crowds. 
I had so many reasons to not sign up for the Jerusalem Marathon (which was taking place during or week stay in Israel last week) but I found I had more reasons to go ahead and do it. Whether it was our good friends promising to run along with me in the 10k or my husband, Gary, signing up to walk the 5k or two of my children registering themselves as runners (Miriam ran the 10k as part of Team Caleb, which raised over $70,000 for the pediatric cancer wing of Shaare Zedek hospital while Seth ran the full marathon), I realized I had no reason to fear. I spent eight weeks training for the 10k portion of the race and focused as much as I could on conditioning myself to tackle the hills while trying not to obsess about what the weather would be like on Friday, March 9. 
With little more than two hours of sleep, I stood at the starting line with Miriam and our friends with whom I planned to run. There were approximately 20,000 runners for the 10k portion alone and there was a sea of T-shirt's with various organizations and teams listed...all in the name of tzedaka. Yachad...Shalva...Camp Koby...Bnei Akiva...Beit Daniella...
The race started with us passing by the Knesset and Israel Museum and then tackling the first big hill of Betzalel street. I eventually left my friends to run ahead, enjoying the cheering spectators on the streets of Jerusalem. I kept thinking 'I've always walked these streets or passed through them in a cab or on a bus and here I am at 49 years old, running!'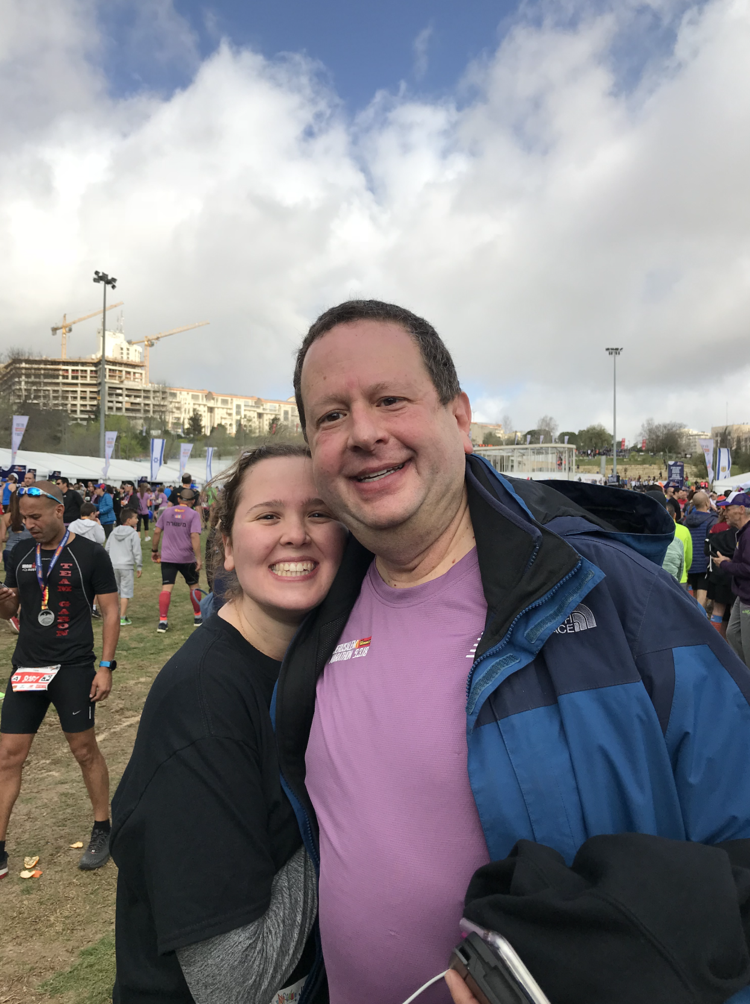 As I ran through the gates of the Old City, I was greeted with cheers from IDF soldiers and the police and I offered them my own thanks for all that they do. 
After tackling the biggest hilly road of all - Jabotinsky Road - and turning onto the streets of Rechavia, I passed the home of my late great grandfather. I looked at the house and gave a little wave and thought about how happy he would be to know that two of his great great-grandchildren were running their own race in Jerusalem and were now calling Israel their home. 
I finished the run in an hour and 10 minutes. It wasn't my best 10k in terms of my time and pace but it was undoubtedly the best race I've run in my three years of running. Nothing can compare to the spirit I felt and witnessed on Friday...to receive a Yasher Koach and Shabbat Shalom all in one cheer. It was one big reunion as we met up with family friends who have made Aliya over the years and so many Fuchs Mizrachi School and Camp Stone alumni. 
At the end of the day, it didn't matter how many thousands of people were there or how I wound up walking the two really big hills rather then run them. I didn't want to do this run but I am so very glad I did it!