ON THE MOVE
GUARNERA ADDED TO KOWIT & COMPANY: Kowit & Company Real Estate Group hired Maria Guarnera as a leasing agent in its Mayfield Heights office. She has been a Realtor for six years.
AKRON CHILDREN'S HOSPITAL HIRES: Dr. Erin Wright joined Akron Children's Hospital as a pediatric neuro-oncologist in the Shower's Family Center for Childhood Cancer and Blood Disorders; Dr. Shaun Whisenant was added to its Hudson office. The practice provides pediatric care for infants and teenagers. The office is at 1365 Corporate Drive, Suite A; Dr. Andrea Sims joined the Fairlawn office. The practice provides pediatric primary care for infants, babies and teenagers. The office is at 701 White Pond Drive, Suite 100 in Akron; Drs. Shannon King, Erin Armao and Abigail Vallandingham joined Akron Children's Hospital Pediatrics in its office at 1622 E. Turkeyfoot Lake Road in Green.
 ESOP PICKS EXECUTIVE DIRECTOR: Michael Billnitzer was named executive director of Empowering and Strengthening Ohio's People, a subsidiary of Benjamin Rose Institute on Aging. He will also serve as vice president of Benjamin Rose. 
MEDWORKS NAMES EXECUTIVE DIRECTOR: Medworks has named Jennifer Andress as its new executive director. Andress has spent more than 20 years advising businesses.
CZO SELECTS EXECUTIVE DIRECTOR: The Cleveland Zoological Society board of directors named Sarah Crupi as executive director. She joined the society as director of external relations in February 2016 and served as interim executive director since December 2018.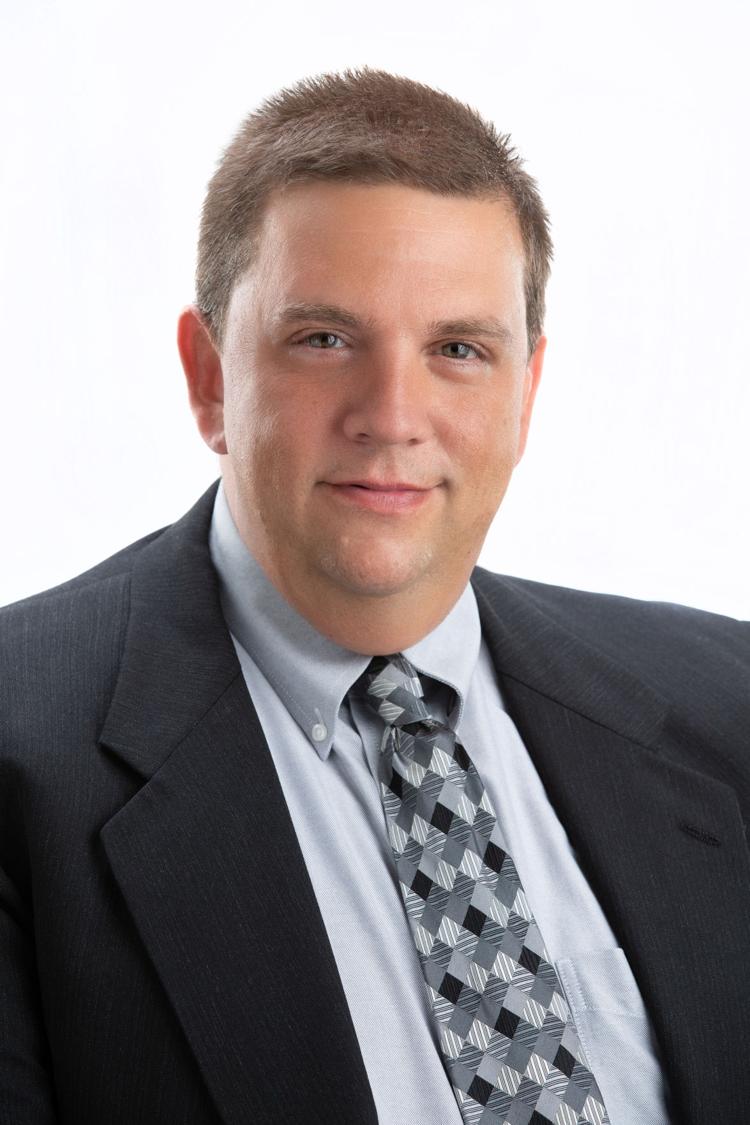 GEAUGA SAVINGS BANK HIRES LEWIN: Geauga Savings Bank hired Michael Lewin as a residential mortgage loan originator. He works in the Beachwood office. 
ROCKET MORTGAGE, MONSTERS, CAVS PROMOTIONS: Rocket Mortgage FieldHouse, the Cleveland Cavaliers and the Cleveland Monsters announced senior-level promotions across facility operations, sales, global partnerships and hockey affairs. Promotions are: Anthony Bonavita to executive vice president, venue operations; Eric Clouse to senior vice president, sales and service; Shelly Cayette-Weston to senior vice president, global partnerships; and Jock Callendar to vice president, hockey affairs and team services to the Cleveland Monsters. 
GAMA NAMES CHORUS DIRECTOR: The Greater Akron Music Association appointed Chris Albanese as director of the Akron Symphony Chorus and Karen Ni Bhroin as assistant director of the chorus. They succeed Marie Bucoy-Calavan, who led the orchestra for three seasons.
VERB BALLET ADDS NEW DANCERS, TRAINEES: Verb Ballet of Cleveland welcomes five new dancers to the company: Hunter Hoffman, Noe Iwamatsu, Julie Russel, Ashley Forche and Elizabeth Schaeffer. 
SVEC ADDED TO MCCARTHY LEBIT: McCarthy, Lebit, Crystal & Liffman hired Jennifer Svec as a principal attorney. 
HONORS
SKODA MINOTTI RANKED: Skoda Minotti, a national business advisory firm, was named in Construction Executive's "Top 50 Construction Accounting Firms" list. Skoda Minotti ranked 33rd and is a top ranking firm in Ohio.
CHAPPELL NAMED TO INFLUENTIAL WOMEN LIST: Inajo Davis Chappel, partner and chair of Ulmer & Berne LLP's nonprofit practice group,was named to Savoy Magazine's "Most Influential Women in Corporate America" list.
LEFKOWITZ NAMED ENTREPRENEUR OF THE YEAR: Andy Lefkowitz, chairman and CEO of Locus Fermentation Solutions in Solon, was named a 2019 regional entrepreneur of the year by Ernst & Young. Lefkowitz is a finalist for the national entrepreneur of the year award.
CAPITAL ADVISORS HONORED BY FINANCIAL TIMES: Capital Advisors, Ltd. was named in The Financial Times' 2019 edition of "300 Top Registered Investment Advisers" for the sixth time. 
CHAM BERS RECOGNIZES KADISH: Frantz Ward attorney Matthew Kadish, partner in the firm's business law practice group, was recognized in 2019 Chambers USA's High Net Worth Guide in Band 1, its highest ranking.
EXSCAPE DESIGNS HONORED: Exscape Designs received the 2019 American Institute of Architects' Craftmanship Award for its design on Harcourt Manor in Cleveland Heights.
BOARDS
TYUS NAMED TO BOARDS: Brooke Tyus, associate at Ulmer & Berne, was named to leadership roles with the Case Western Reserve University Law Alumni Association board and Women in Music, a nonprofit focused on achieving gender equality in the music business. 
GOINS PICKED TO BECK CENTER BOARD: Ulmer & Berne LLP partner Frances Floriano Goins was elected to Beck Center for the Art's board of directors. 
EPSTEIN NAMED TO OHIO HUMANITIES BOARD: Deena Epstein of Shaker Heights was named to Ohio Humanities' board of directors. She was a reporter at The Plain Dealer for 22 years and then was a senior program officer at the Gund Foundation for 25 years.
MISC
PROFORMEX SELECTED BY FFR: First Financial Resources selected Proformex, creator of a life insurance policy monitoring platform designed to give insurance agents, advisers and fiduciaries better oversight and visibility into the performance of life insurance policies, as its premier policy management platform. First Financial Resources is a member-owned life insurance distribution group.
EVENT SOURCE, MOSAIC PARTNER: Event Source, a Cleveland-based provider of event rental furniture, has partnered with Mosaic, a Pittsburgh-based supplier of specialty linen rentals with national and global clients. 
To submit news and photos for this column, send to editorial@cjn.org (include "Business Briefs" in the subject line), fax to 216-454-8200 or mail to 23880 Commerce Park, Suite 1, Beachwood, OH 44122.