On the move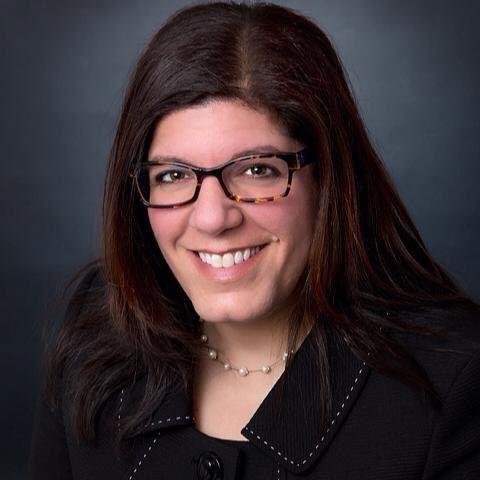 FRIEDMAN JOINS ZM: Susan L. Friedman has joined the Ziegler Metzger LLP. Her practice areas include estate planning, probate, guardianships, special needs planning, elder law and charitable planning.
CLEVELAND CLINIC NAMES NEW CBDO: Cleveland Clinic has named Semih Sen to its newly created position of chief business development officer, effective July 1. Sen is a health-care entrepreneur. He will also lead Cleveland Clinic Innovations.
PATNO VOTED INTO OHIO ASSOCIATION FOR JUSTICE: The Ohio Association for Justice, which is Ohio's statewide trial lawyers' organization, voted Christian R. Patno, principal of McCarthy, Lebit, Crystal & Liffman, in as secretary for the 2019-20 year.
CLEVELAND CLINIC NAMES EUCLID HOSPITAL PRESIDENT: Cleveland Clinic promoted Teresa E. Dews as president of Cleveland Clinic Euclid Hospital, beginning July 15.
Honors
MARTINSEK NAMED TO DIVERSITY JOURNAL LIST: Ulmer & Berne LLP partner Amanda Martinsek was named to Profiles in Diversity Journal's 2019 list of "Women Worth Watching."
RAY RECEIVES TRIAL ATTORNEYS AWARD: Colin Ray of McCarthy, Lebit, Crystal & Liffman received the 2019 Cleveland Academy of Trial Attorneys' Distinguished President's Award.
KELLY INDUCTED AS LABOR AND EMPLOYMENT FELLOW: Brian Kelly, partner at Frantz Ward, was elected fellow in the College of Labor and Employment Lawyers. Kelly is chair of the firm's labor and employment group.
WELSER-MÖST AWARDED ARTS GOLD MEDAL: Cleveland Orchestra music director Franz Welser-Möst was awarded a gold medal in the arts by the Kennedy Center International Committee on the Arts June 21 at the Albertina Museum in Vienna, Italy.
OAFP HONORS BACHTEL: The Ohio Academy of Family Physicians named Jeff Bachtel the recipient of its 2019 the Family Physician of the Year Award. He practices in Tallmadge.
AHERN NAMED FELLOW FOR LITIGATION COUNSEL: McCarthy, Lebit, Crystal & Liffman's Ann-Marie Ahern was selected as a fellow of the Litigation Counsel of America. She is a senior litigator in the firm's employment group.
GOTTLEIB HONORED AS TOP FINANCIAL ADVISER: David Gottleib, a financial adviser at Edward Jones in Pepper Pike, was honored at the Edward Jones Managing Partner's Conference April 23 to April 26 in Scottsdale, Ariz. Gottlieb, who has been with the company since 1995, was honored for the 11th time.
Boards 
GAGLIANO APPOINTED TO SPACES BOARD: Ulmer & Berne LLP partner Bill J. Gagliano was appointed to SPACES' board of directors. SPACES is a nonprofit artist-driven gallery and art incubator in Cleveland's Ohio City neighborhood.
ROSEN ELECTED DIRECTOR OF HEARING RESEARCH GROUP: Merri Rosen was selected as the new director of the hearing research group, one of Northeast Ohio Medical University's research focus areas. She is a researcher and associate professor of neurobiology.
REICH APPOINTED TO CM-LAW ALUMNI ASSN.: Allison Taller Reich, construction attorney for Frantz Ward, was appointed vice president of the Cleveland-Marshall Law Alumni Association, serving a one-year term. She has been a trustee since 2013.
FRANK APPOINTED VICE CHAIR OF ALFA MARKETING COMMITTEE: Ian Frank, partner at Frantz Ward, was appointed vice chair of the marketing committee of ALFA International. He will serve a two-year term.
Misc. 
PROFORMEX SELECTED BY ORG: One Resource Group selected Proformex, a life insurance policy monitoring platform, as its premier policy management platform. One Resource Group is a brokerage that brings services to the industry, including specialties in life insurance, annuity, long-term care and disability.
SKODA MINOTTI EXPANDING TO DOWNTOWN CLEVELAND: Skoda Minotti, a business advisory firm, is expanding to downtown Cleveland. The company will lease 10,000 square feet of office space on the eighth floor of the Fifth Third Center at 600 Superior Ave.
To submit news and photos for this column, send to editorial@cjn.org (include "Business Briefs" in the subject line), fax to 216-454-8200 or mail to 23880 Commerce Park, Suite 1, Beachwood, OH 44122.