After most businesses were ordered to close in mid-March due to the COVID-19 pandemic, the future was uncertain for the local business community.
As restrictions were lifted and adjusted almost daily, businesses began to reopen with some changes.
The Cleveland Jewish News talked to local business owners about what they're doing to keep customers and employees safe.
Restaurants doing their part
One of the more heavily impacted industries, food service establishments were allowed to open for outdoor dining May 15 and for dine-in service on May 21.
With that in mind, each business approached reopening with different strategies – all with the goal of providing the best experience possible.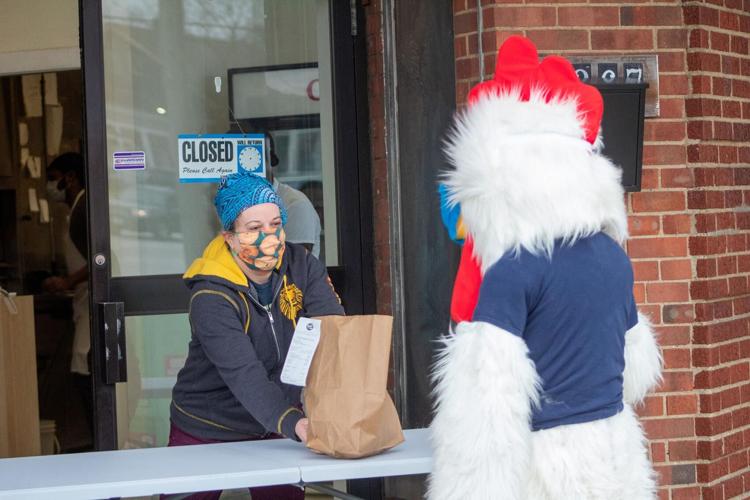 At Bialy's Bagels in University Heights, co-owner Rachel Gross said the bakery was closed from March 14 until April 17, opening for take-out and curbside only. As of June 1, Bialy's is still operating only as a take-out business, with no customers allowed inside. Orders must be placed online or by phone at least 24 hours before pick-up. No day-of or in-person orders will be taken.
She said, however, the bakery is hoping to launch day-to-day ordering soon.
"We set up a folding table outside of the shop so customers can come up, give us their name and then we set the order on the table for them," Gross said. "It's contact-less."
Along with the contact-less pickup, Gross said there are also social distancing stickers on the ground going along the plaza's sidewalk to help form a pickup line. She stressed that customers can't come into the store to place an order.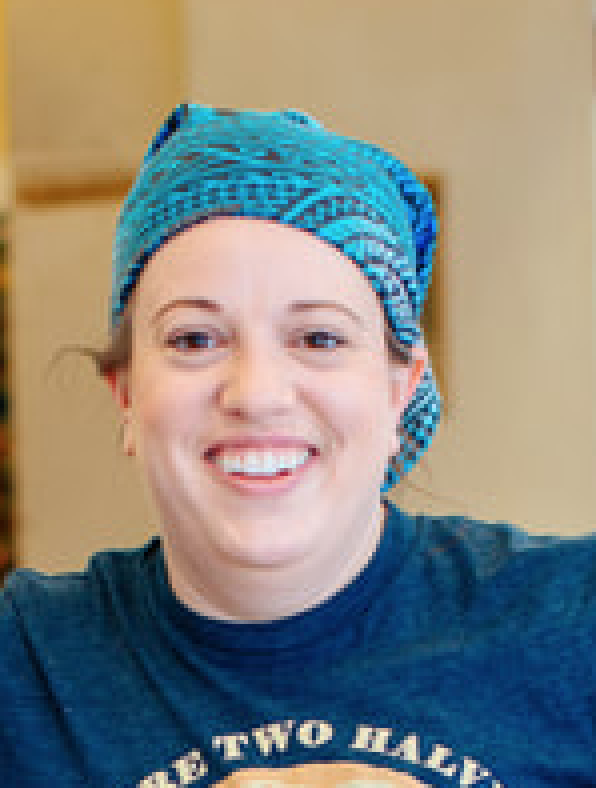 "The most important thing customers should know is to place an order the day before and to call us at the shop if they are having trouble ordering online," she said. "With our setup, there isn't really a way to be unsafe. We just don't want people congregating. The response has been overwhelming in the best way possible. We have incredible customers that love bagels. Thank you for supporting us and hopefully, you'll continue to do so."
Colleen Flowers, director of marketing at Buffalo Wild Wings Warrensville Heights, Strongsville and Medina, said they've been "fortunate" not to run into any issues with customers. The dining room closed the second week of March and reopened the last week of May. Through the stay-at-home order, the restaurant focused on take-out orders.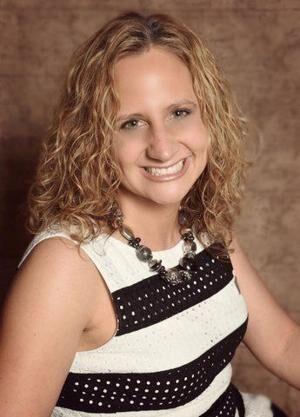 "People are being very cautious and for good reason," she said. "It's nice to see people following the guidelines. We're trying to be very upfront and asking people if they have any restrictions as we want people to feel comfortable when they come in, as it is difficult to ask people to make that decision right now."
At those three locations, Flowers said Plexiglass booth dividers have been installed, and restaurants are operating at 50% capacity. Tables have been reconfigured to account for social distancing guidelines, and bar seating has been reduced and spaced out. Also, menus are now on single-use paper and silverware is taken straight from the dishwasher to individual packaging. Single-use silverware is available upon request. Employees are also wearing masks.
Buffalo Wild Wings Warrensville Heights, Strongsville and Medina
"With all the steps we're taking, we're making sure the message is out there that we're doing everything we can do be safe," Flowers said. "We already set a high standard for ourselves and we hopeg people consider us to have those standards."
As for Mitchell's Ice Cream, which has eight locations across Northeast Ohio, co-owner Pete Mitchell said business has been very different than it was before the coronavirus.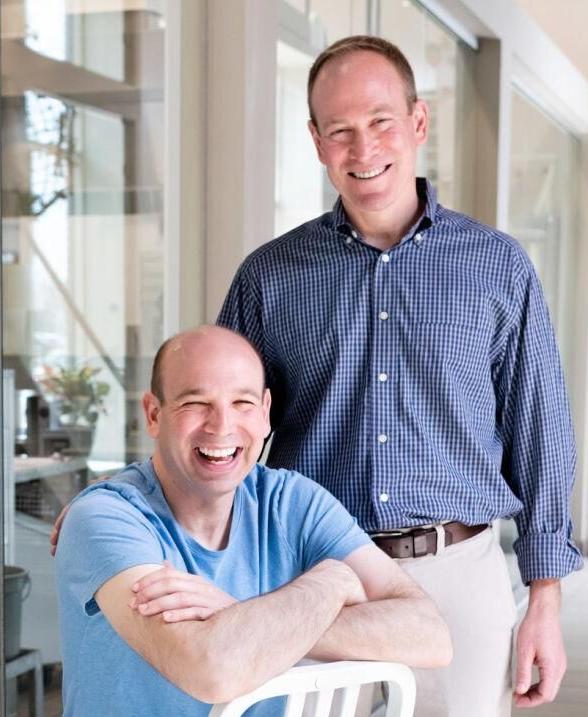 Some of the changes were only offering curbside services for prepackaged products for some locations, but now, most Mitchell's locations are offering most menu items and packaged products. Customers can either pull into a designated curbside ordering parking spot where an employee will come and take their order with a tablet and transmit that to employees inside, or customers can get out of their car and wait in line for an employee to take their order outside. Customers were not allowed inside the shops as of June 1.
"I don't know how long we'll be operating the way we are now, but we'll just have to see how things evolve with what seems to be responsible in the interest of public health," he explained. "It might not sound like it's that complicated and sometimes it isn't. But for us, it's a complete overhaul from what it was before. We're just learning and trying to get better at this new way of operating for as long as necessary."
Employees are also all wearing masks, and wash their hands "a total of 25 to 30 times" a shift, Mitchell said, along with "very specific schedules" for sanitation and cleaning procedures.
"We're just trying to deliver a safe service where all people feel comfortable with their experience," Mitchell said.
Jeweler taking shine to new normal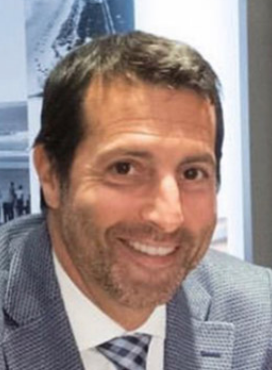 Chad Schreibman, who owns Alson Jewelers in Woodmere alongside his brother, David, said changes within their store have been "well-received" by customers and employees alike.
After closing in March, Schreibman said Alson Jewelers took the time to prepare for the reopening, which was May 12. Changes were necessary from a health standpoint, but some were problematic from a jeweler's standpoint.
"When a client walks into our store with a mask, unfortunately, that could be a problem from a security standpoint," he explained. "So, we have a sign at the door asking people to remove their mask for a few moments and look into a camera across the store. They then can put it back on and come in further. We do require customers to wear masks in store, but if they don't have one, we have some to give."
Staff members also have to wear masks. If a client comes in wearing gloves, Schreibman said staff will match their level of protection and also put on gloves to be polite.
Schreibman added every piece of jewelry gets sanitized after it has been handled by a customer or staff member.
"Once we show a piece of jewelry, we disinfect all of those pieces before and after they are handled, before them going back into the display cases," he noted.
Social distancing is also practiced throughout the store. To discourage crowding, customers are asked to walk around freely if they are waiting for an associate, so there are no groups in the lobby. Sneeze guards have also been installed at the cash counter.
But Schreibman said now more than ever is the time to support local businesses.
"There are so many businesses suffering and that gives more reason to support your community stores," he said. "Our grandfather started this 89 years ago in the heart of the Great Depression. We've lived through some terrible tragedies and some crazy economic conditions and we will continue to be strong as local Clevelanders support their stores."
Law firm pushes through pandemic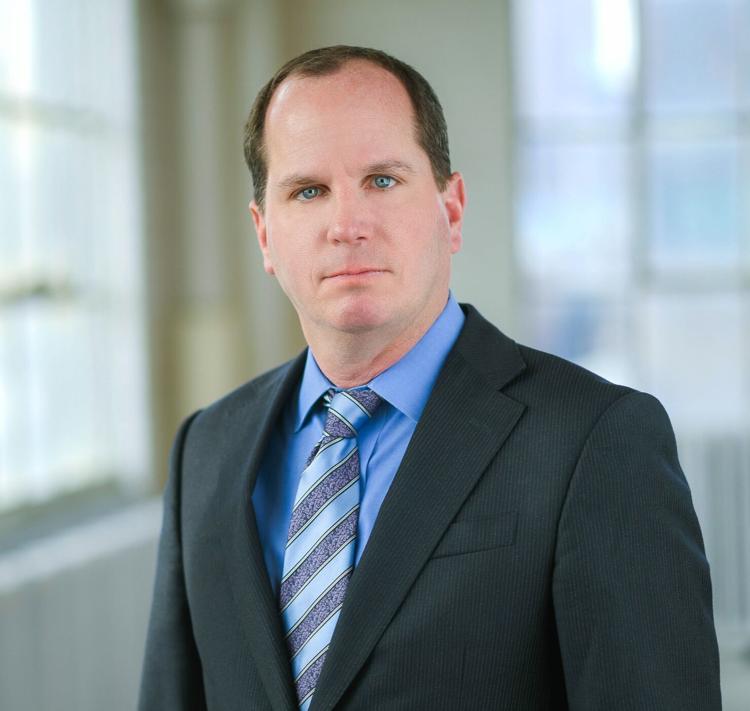 Though McCarthy, Lebit, Crystal & Liffman Co., LPA was marked an essential business during the shutdown, members of the Cleveland law firm served their clients from home. After formally returning to the office on May 18, managing principal Rob Glickman said almost all 75 staff members are back at their desks.
To make the return to in-person work a safe one, Glickman said McCarthy Lebit made some important changes.
"When entering or exiting anyone's office or workspace, everyone is wearing a mask or face covering," he said. "We have hand sanitizer at everyone's desks and in the conference room. We set up social distancing protocols that include markings on the floor."
Taking it a step further, Glickman said to get on an elevator in their building, a health care professional is stationed and takes temperatures remotely.
"No one with a fever of 100.4 degrees or more is allowed on the elevator, and that happens every day," he said. "We have credentials that won't work until your temperature is recorded."
McCarthy, Lebit, Crystal & Liffman Co., LPA
Other precautions include making all conference calls and meetings remote, as well as closing the office kitchen. Employees can still prepare and store their food, but they can't eat there anymore. Glickman added all utensils have been replaced with single-use paper and plastic.
Before visiting the office, Glickman said clients are asked several questions regarding any potential symptoms or exposure to the virus. Virtual meetings with lawyers are also an option for those who don't feel comfortable meeting in person.
"I hope everyone realizes that we're one of the corporate citizens in the community that listens to the health care professionals, both state and federal," Glickman said. "We did everything possible to keep our employees, clients and community safe, as much as lawyers can. We're open, we're running and we're available where we are needed."
Design firm designs plan to keep safe
John Marcus, owner and president of Designer Accents in Beachwood, said both his commercial and retail businesses have made strides toward a safe and sanitary experience.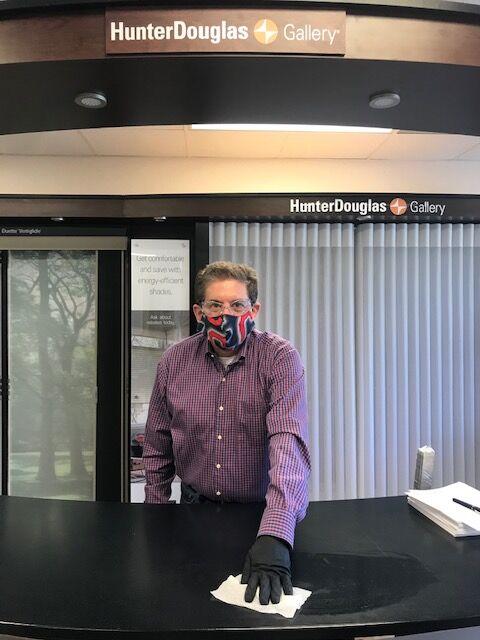 When the retail business closed its showroom in March, Marcus said the decision was made because customers didn't want people outside of their family in their home. Their commercial business was deemed essential, which would've allowed the retail aspect of the business to operate, but Marcus said partially closing was the right thing to do.
"We reopened the showroom a couple of weeks ago by appointment only," Marcus said. "We have instituted contact-less repair and drop-off. If someone needs a window treatment or repair, they can send a message to the office and we'll take down all their contact info. Once the repair is done, we can put the window treatment right into their car so they don't have to come in contact with anyone they don't want to."
Marcus added every employee is masked and there is a sanitizing station right at the front door. When a customer arrives, Marcus said the whole team is notified so they stay out of the area. Sample areas are also washed out when people leave, and contractors are frequently cleaning their supplies.
"We're a safe, secure place," Marcus said. "I bought the business four years ago. It used to be Miles Park Window Treatments. We've been here for a long time and will be here even longer. We have been here for our customers and will continue that."
Furnishing home can be done safely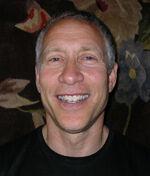 Sheraton Furniture in Willoughby closed March 23 after all nonessential businesses were forced to shutter. After opening May 12, owner Larry Weisman said sales have been strong and staff has been very busy.
"I don't think people have much to do right now for their personal worlds, so they're sprucing up their house," he said. "When we reopened, customers were very patient with us. We have a lot of backlogged merchandise. I didn't know how it was going to go, but it turned out beautiful and very positive."
When people come in to browse Sheraton's wares, they're greeted by sheets of wax paper to open the door, like bakery sheets one would use to pick up a doughnut or muffin at the grocery store, Weisman said. Customers are asked to come in wearing masks and if they don't have one, a mask will be provided.
"We have Purell available all around, and all our salespeople also wear masks," he noted. "We are also taking temperatures for our employees every day, sanitizing all equipment and common use items like door handles multiple times a day."
Weisman said social distancing is easy in Sheraton's 20,000-square-foot showroom. With shortened hours, most employees are back to work, ready to help customers at a distance.
"We're going on our 60th year this January, and I'm on my 40th here," Weisman said. "We have a very beautiful furniture store and you can only stay inside for so long. You have to share in life eventually, so as long as you're proactive with wearing a mask and cleaning your hands, you should support community businesses. These are the guys that support your community."
Health provider taking extra steps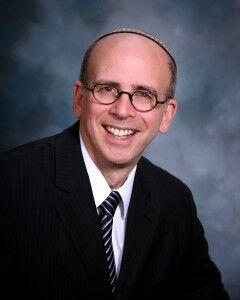 Dr. Shelly Senders, a physician at Senders Pediatrics in South Euclid, said business is at about 75% to 80% of what it was before the pandemic. But, Senders Pediatrics never closed.
Dedicated to serving patients no matter what, Senders said he spent about $40,000 to renovate three rooms in the building and turned them into respiratory clinic rooms. All staff working these rooms are dressed in personal protective equipment, leaving Senders to get creative to make sure these rooms stayed stocked. Using face shields and masks from Sherwin-Williams meant for painters and respirators meant for farmers, Senders ensured the office was completely ready to also accommodate general visits.
"It became abundantly clear that we needed a solution, so our goal was to keep our main office 'healthy' and identify an area where sick patients could come," he said.
Though the respiratory area has been renamed to the acute care area, other changes took place at Senders Pediatrics. Along with a new HVAC system installed at the end of last year, the office's treehouse playground and slide are closed until further notice.
All employees wear masks and physical distancing is practiced throughout the office. Plexiglass shields were installed at desks and anywhere clients interact with staff in the waiting room. Employee temperatures are taken daily. Clients are called the day before an appointment and questioned about their health and potential exposure. All patient areas are cleaned before and after each appointment.
"We've actually run with the guidelines every step of the way and we've modified just as much," Senders noted. "I don't think there has been a single day where we didn't change something. As an independent practice, we have to think on our feet all the time. There is no luxury in waiting around. When this first hit, we realized that we wouldn't be able to function if people were afraid to come here."
Salon reopens with new client strategies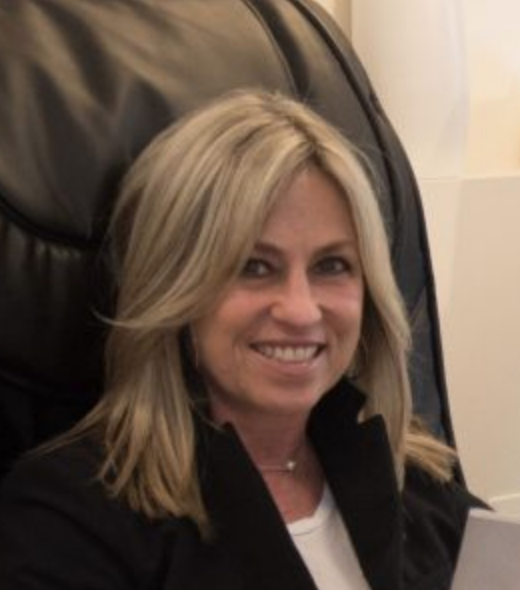 Studio MZ Salon and Spa in Woodmere reopened May 15 – the first day Ohio Gov. Mike DeWine allowed salons to operate – because they meticulously prepared the entire time it was closed.
Owner Tracy Zwick said many changes have been implemented from stylist chairs and manicure tables to waiting areas and the front desk.
"There are fewer people allowed in the salon at a time because we're very focused on staying 6 feet apart, aside from those who are with clients in their chairs," Zwick explained. "Manicurists and receptionists have Plexiglass installed at their tables, with Plexiglass also installed around the salon in other high traffic areas. Hands go under the Plexiglass for services and transactions. We're also using only nine styling chairs at once, instead of the full 16."
When customers arrive for their appointment, Zwick said they call the front desk and wait to be let into the salon. This gives stylists time to clean everything before the appointment. Once inside, signs are posted detailing social distancing rules, as well as designated seats and markers for every purpose.
Customers and employees are asked to wear masks. Temperatures are taken and food isn't allowed. Personal items like coats and scarves are asked to be kept in the car. And, each stylist also books extra time for each appointment to keep things clean and tidy.
"From day one, it was smooth as silk and it continues to be that way," Zwick said. "We haven't had any issues with people getting upset. I've had many emails and texts thanking me for making customers feel comfortable, which is nice to hear since we worked so hard."