KALLIRAES has been many things. A clothing line worn by celebrities, a gourmet nut butter brand and now a creative studio and crafting venue. The owner, Kalli Rae Sternberg, has established herself as a multifaceted businesswoman before turning 25, and she has big plans to craft a creative empire.
Sternberg, a lifelong resident of Solon, grew up wanting to be famous. Her dream was to be a fashion designer dressing the rich and famous while living in California, and using the sewing machine she received from her parents in 10th grade, Sternberg started down the path of crafting the first version of KALLIRAES, a clothing line of concert fashion meets suitable school attire for girls, in 2011 while she attended 11th grade at Solon High School in Solon.
Her online-only fashion line was suddenly catapulted into popularity, being worn not only by classmates and friends, but by well-known influencer Jordyn Woods and singer and model Pia Mia. Sternberg's parents converted their home's basement into a studio, complete with a photography set-up for Sternberg's business.
"I thought I was going to be a designer," Sternberg said. "That was my passion. Everyone kind of knew me as this creative designer."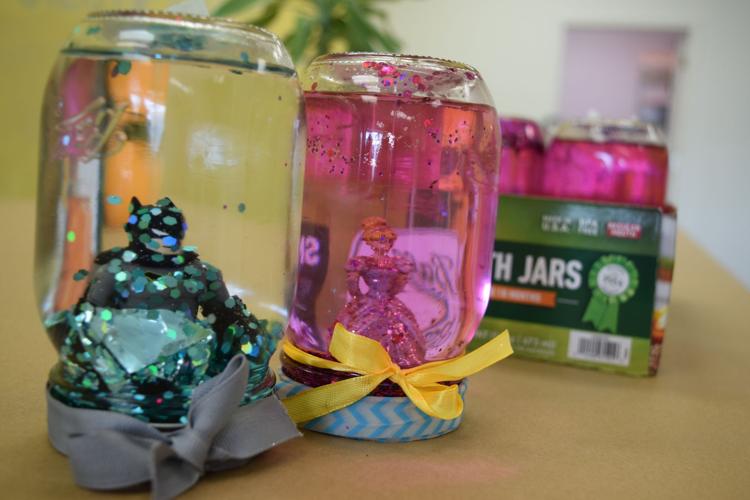 She took her love of fashion design to Kent State University's fashion school in Kent, but after a year of trying to balance her business with classes, she dropped out to focus on KALLIRAES in 2014. After traveling to California for internships, Sternberg's childhood dream seemed as if it was materializing before her eyes. But much to her surprise, she was unhappy.
"California is so inspirational, but it was kind of there where I was like, 'Do I want to do this anymore?' she said. "The clothing industry is mean. It's very cutthroat. I felt like that creative side of me was being taken away, so I slowly stopped my clothing line."
During the process of phasing out her fashion line, Sternberg added a favorite passion to the KALLIRAES name by using another machine purchased by her parents creating gourmet nut butters. She said her always-supportive parents once again stood by her side, and her father even took her to a wholesale peanut factory to purchase peanuts in bulk.
"I just started doing nut butters because why not?" Sternberg said, jokingly. "Clothing lines do perfumes, why can't I sell peanut butter? I will brag and say they were pretty good, but that was just a tiny business because I've always just wanted to create and do things."
Sternberg searched to find her calling, something where she could flex her creative muscle and make a positive impact on the community. It was while working at Solon Chabad Preschool when the idea for KALLIRAES version three came: a creative art studio where she'd hold art classes and host parties.
"It mixed all of my passions," she said. "I love kids, I love people and I love creating. I like the fact that people could just sit down, create and connect. It's not something where you could go to a movie and just veg out or be on your phone. It's something where you really are living in the moment and creating."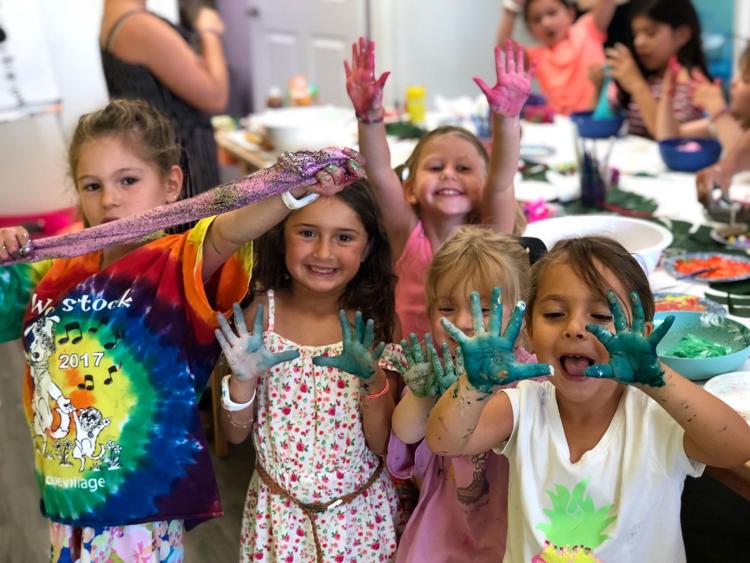 KALLIRAES Creative Studios at 33735 Station St. in Solon, officially opened June 2.
From offering day camps for kids, corporate events for adults and her favorite, birthday parties, Sternberg wanted to cater to everyone of any age or gender looking to unwind with a paintbrush or bottle of glitter. Each week features a different craft type Sternberg alters for each of her different age group classes. One week's October pumpkin theme consists of pumpkin decorating with paint, sparkles, feathers and pompoms for the mommy and me class; a more structured pumpkin decorating class with painting either unicorns or dragons for kindergarten through fourth grade – and making pumpkin spice candles for ladies night.
Since opening, Sternberg has done crayon melting, macramé wall hangs, glitter bowls, slime, pressed and framed flowers, dream catchers, do-it-yourself chokers, paint pours, disco balls, lava lamps, shields, masks, wands and crowns with kids. For adult events, Sternberg can do planned events, but she also encourages people to reach out to her with ideas they'd like to do and she'll purchase the materials required. She's done paint pours, burned cheese boards, flower arranging, and candle and body butter making with adults. And being the sole full-time employee of KALLIRAES, it's up to her to teach herself each craft or find inspiration to create new ideas.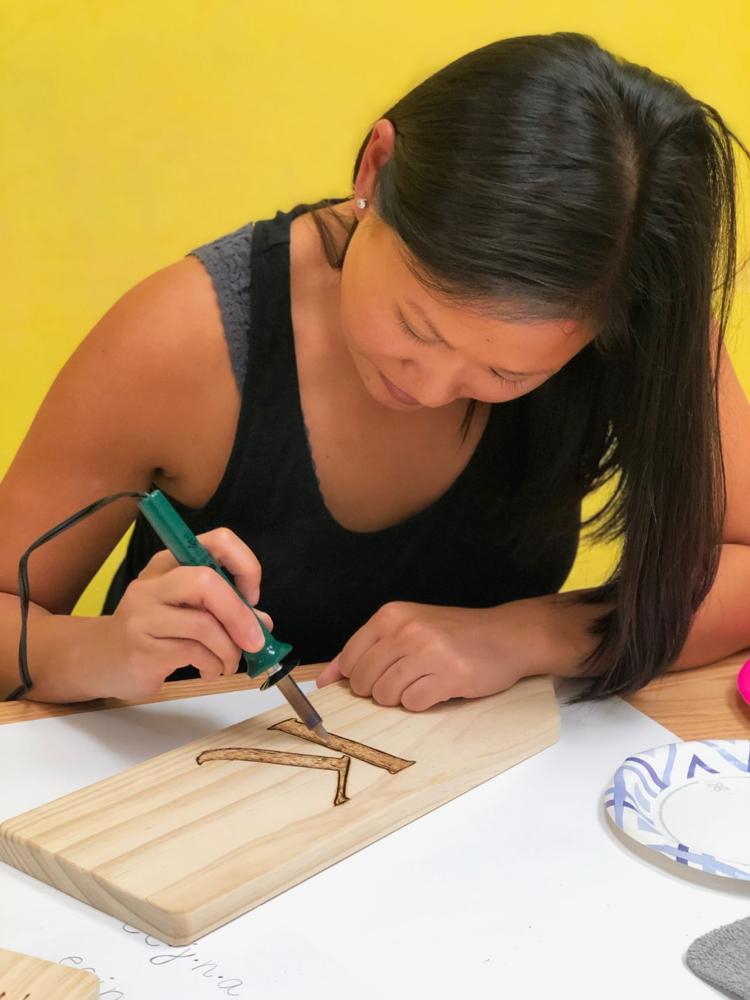 "Every day after classes, I leave crazy and tired, but I leave so happy and fulfilled that I get to do fun things with kids and teach adults new crafts," Sternberg said. "I always make sure everybody leaves happy, no matter what."
Starting a business that isn't online, as Sternberg has discovered, has not been easy. She is teaching herself the trade of owning a business and building hands-on, doing the bookkeeping and building her clientele. Despite the overflowing support she's received from her family and friends, she's still experienced criticism from those who question her abilities regarding her young age and lack of college education.
"Everything people have said, I take to heart in the way that I'm confident this'll be successful and that everybody makes their success in their own way. It really just makes me more confident and say, 'Look, try to show everybody I can do this.'"
Her confidence in herself and in her business has resulted in the creation of many goals, such as her desire to turn KALLIRAES into a global franchise, hire additional staff and continue to treat everyone who walks into her store as a friend, no matter their age. Starting in November, Sternberg will be traveling to the Van Aken District in Shaker Heights with a pop-up art booth inside Market Hall to allow people the chance to experience KALLIRAES away from her Solon location.
And even at 24, Sternberg still wants to grow up to be famous. But this time, not as a fashion designer.
"I would like to change the world," she said. "I want to be a positive influence and role model for everybody, young girls and young boys, to be kind and do what you love. That's why I've always wanted to be famous, because I want make the world a better place. And I believe that I can, because I always put kindness first before everything."