Summer camps can get a little pricey. There's some help available if you need it.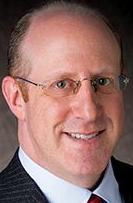 "Our Cleveland community feels strongly that Jewish camp is a cultivator of Jewish values, traditions and culture," said Rob Berick, chief marketing officer at the Jewish Federation of Cleveland in Beachwood.
"Camp creates an opportunity for campers to strengthen their own identity and connect with the larger Jewish community. Providing camp grants and scholarships to local families is one way to express the importance for Jewish camp."
One scholarship program is The Michael and Anita Siegal One Happy Camper Program, which has extensions nationwide and is funded through the Michael and Anita Siegal Family Foundation in Cleveland.
The Siegal program provides assistance primarily for youth going to overnight camps.
"The One Happy Camper incentive grants are an exciting way to expose first-year campers to the wonders of Jewish overnight camp," Marilyn Bloch Jaffe, executive director of the Jewish Education Center of Cleveland in Cleveland Heights said.
One Happy Camper scholarships work like this:
For first-time campers attending a Jewish overnight camp, scholarships for up to $1,000 are available for those in grades two to 12 attending regular sessions of 19 days or more. The Jewish camps have to be approved.
Second-time campers going to denominational camps can receive up to $750 in scholarship assistance.
The Jewish Education Center also operates grants for Russian-speaking Jewish campers, with awards up to $2,000 per camper.
The JEC also offers grants for children with special needs, and camp scholarships for teen leaders. The deadline for the teen leaders and Russian-speaking grants is March 15.
"The selection process is dependent upon the criteria of each grant," Berick said..
"Other incentive grants are ongoing, with preference of application prior to camp session.
With regard to Russian-speaking Jewish campers, scholarships are also available through funding by the Genesis Philanthropy Group. The scholarship is available to campers who speak Russian, or if that camper has parents or grand-parents who speak Russian. This scholarship is available to those attending either overnight or day camps.
The Jewish Education Center also disperses funds for the David and Inez Myers Foundation Camp Leadership Scholarship, which is available to students entering or in high school who attend a Jewish overnight camp that offers leadership training. Preference is given to incoming ninth or 10th graders.
The Jewish Education Center also supports the Gurland Memorial Fund Camp Scholarship for families of children with special needs. This scholarship is available to children with special needs to attend a variety of day and overnight camps.
So, there is assistance for all sizes.
"As the variety of camps continues to expand," Jaffe said, "families are able to find the perfect fit for their child's individual interests."
Steve Mark is a freelance journalist.
Publisher's note: Marilyn Bloch Jaffe is the wife of Ari Jaffe, a member of the Cleveland Jewish Publication Company Board of Directors.