Friends and memories made at summer camp last a lifetime and the life lessons learned stick with campers long after they leave.
Solon Mayor Eddy Kraus, who attended day camp at Hawken School in Lyndhurst, and Becky Sebo, who attended overnight camp at Camp Wise in Claridon Township, recalled their camp experiences and the friendships they forged.
"It was just so much fun because you got there in the morning and it was outdoors almost all day, playing sports," Kraus said.
At camp, he encountered a variety of sports, some he had played before and others he hadn't tried, he said. He was apprehensive about archery and tennis, but gave them a chance and found he liked both activities.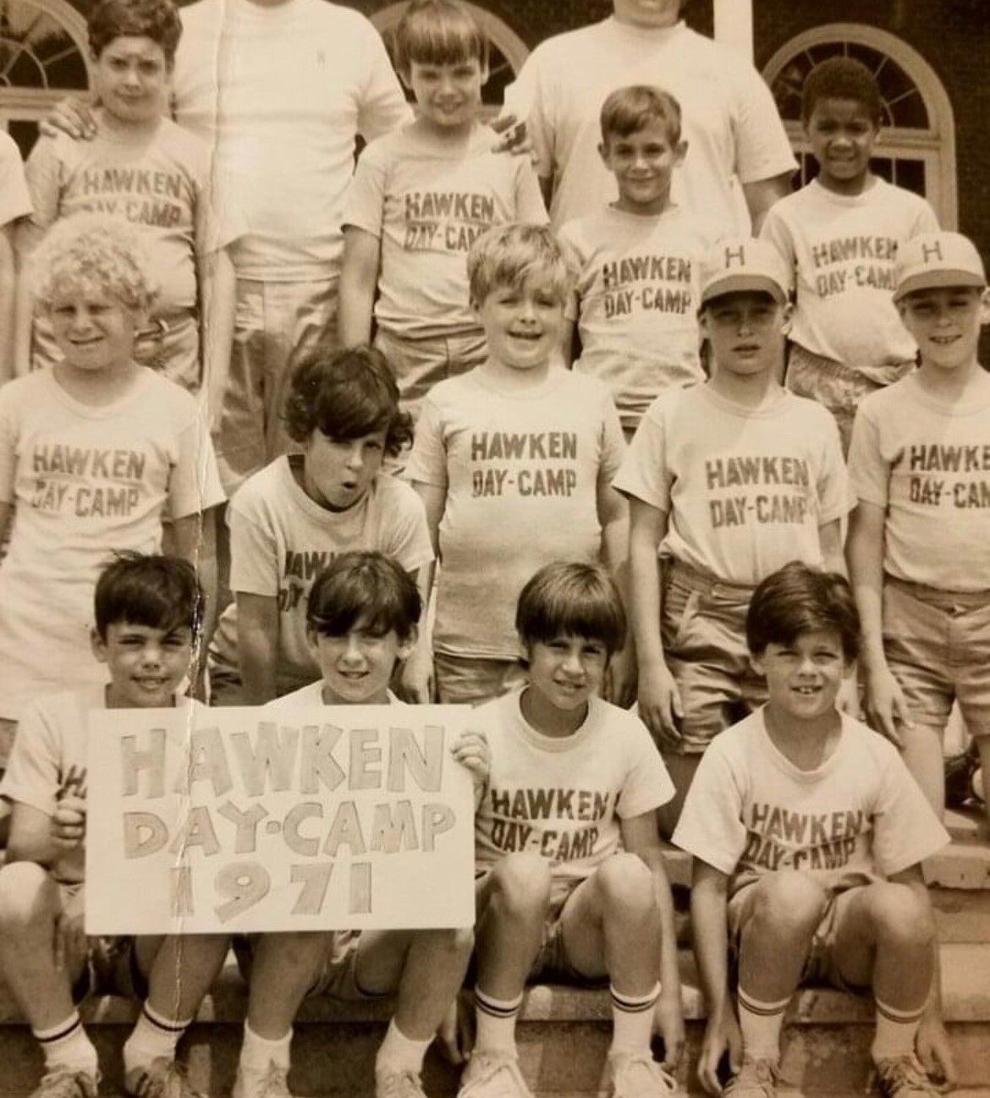 "Be open," he advised young people interested in attending summer camp. "If you don't think you like something, or maybe you think you can't do it, try it because I remember archery. I didn't think I could do it, and I started doing it and it was great. I loved it. I remember picking up a tennis racket and not knowing how to hit a tennis (ball), and then you try to play and you realize, 'Wow, this is a lot of fun.'"
Kraus said that if kids don't try new things and step out of their comfort zones, they are going to miss out later in life.
"That carries into adulthood, and I think kids gotta be kids and explore and try different things," he said. "I remember we did canoeing. Stuff like that, that you wouldn't think you can do, but camp is a great time to encourage kids to explore, be outside, explore nature, learn different things. I think that camp experience is really, really great for kids."
Teamwork is another quality Kraus learned at camp that has carried over into his adult life, he said. He learned how to work out conflict with peers and was taught to be gracious when winning or losing in a sport.
"Even if you were mad about something during a sport or you didn't get your way, you'd have to deal with it and just figure it out and, if you got in a fight with somebody, you just (have to) talk it through and maybe argue for a little bit, but then you'd have to apologize or make up," he said. "You have to be a good winner and you have to be a good sport, and I think that lesson went through my whole life."
Kraus made friends at summer camp, some of whom he is still connected with, he said.
"I remember seeing old photos and people I'm still friends with today," Kraus said.
Sebo's friendships have also filtered into her life today and one of her fellow staff members at Camp Wise is going to be a "bridesman" at her wedding, she said.
In 2010, she became friends with Shai Zarzewski, whose family is from Israel. Sebo took a gap year and traveled to Israel, where Zarzewksi's family "adopted" her, she said.
She often spent time at their home on Friday evenings and celebrated Shabbat. The family is flying in from Israel for her upcoming wedding, she said.
"I've made incredible friends," she said. "I have some staff friends who live abroad who are coming to my wedding."
Sebo said she learned a lot about Judaism during her time at camp and the nature aspect has translated into a deep connection to creation.
"I think that translates Jewishly because we're taught to have this respect for nature and everything that's been created," she said. "Going to Zion and climbing to the top of the canyon and seeing the whole thing from above, I described it as something holy. It was one of the most amazing things I've ever seen and it felt like a religious experience."
She said she has taken a lot of the Jewish traditions she did at camp with her into her adult life, such as Shabbat candle lighting, songs and prayers.
Some parents are nervous to send their kids to camp, she acknowledged, but it is a "tremendous way to grow in a safe environment" due to the independence that campers gain through that separation from their parents.
"I would say that camp has had an impact on my entire life," she said. "It's really shaped who I am and who I've become as an adult and taught me things about how I want to be as a decent human being, and I feel like maybe I'll be a better mother because I've been a counselor and have worked with kids before. All of the best summers of my life have been at camp."