CINCINNATI – About 2,000 Holocaust survivors settling in the Cincinnati area after the war likely took their first steps on local soil outside Union Terminal train station.
Now the city, whose population includes about 27,500 Jews, has converted some of that same space into the Nancy & David Wolf Holocaust & Humanity Center, a Holocaust museum that originally opened nearby in 2000.
Moving to Union Terminal almost a year ago, a rare opportunity has come to use the historical space for public education. Not only did it become the first Holocaust museum in the United States to include an authentic train station that functioned following World War II, but it also became one of the only Holocaust museums to be built on public land.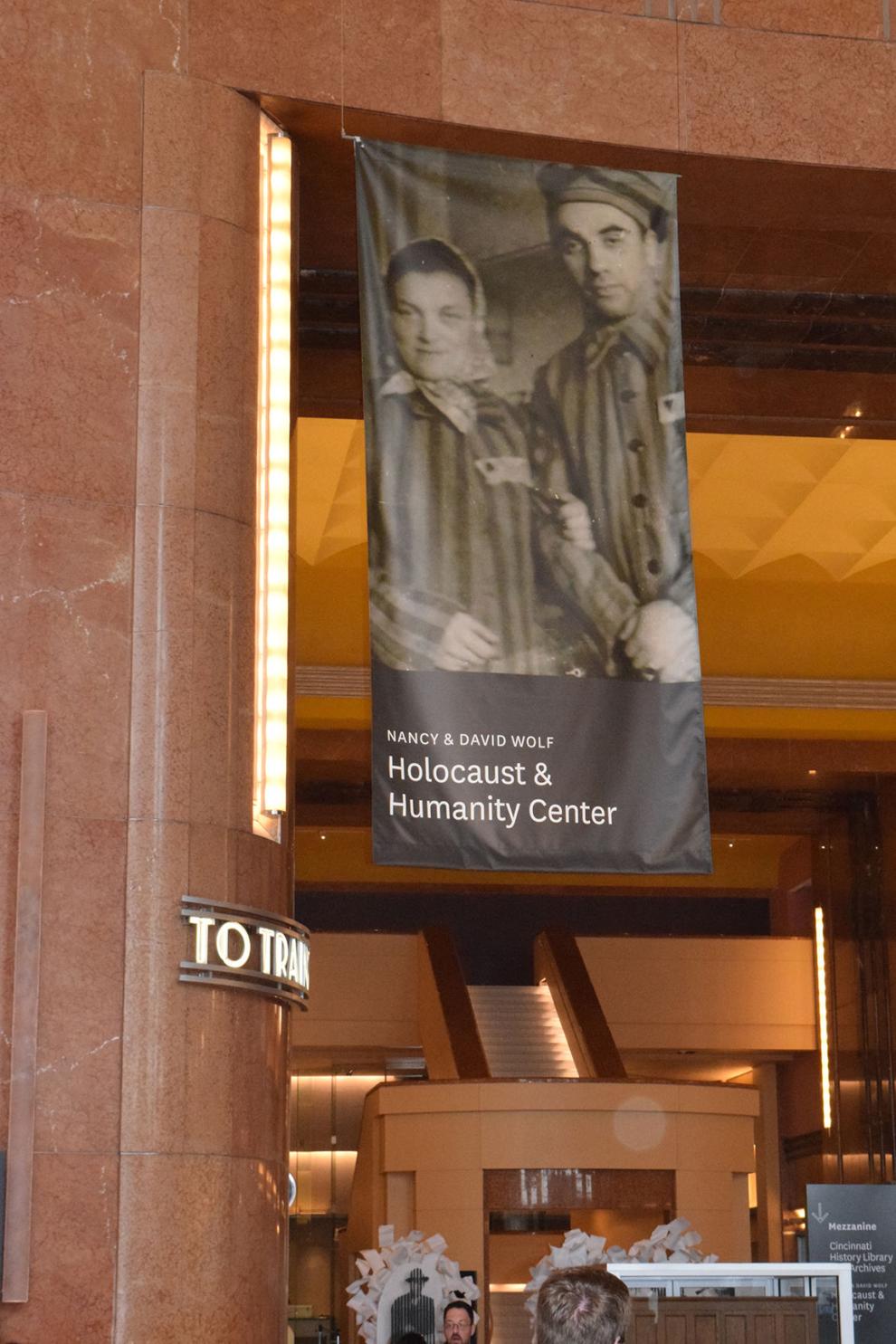 "It is an authentic space, a train station – where the majority of the survivors are from Cincinnati," Sarah L. Weiss, executive director of the Holocaust & Humanity Center, told the Cleveland Jewish News. "They arrived at the train station and literally took their first steps at rebuilding their lives through the doors at Union Terminal."
The Queen City has a population of about 300,000, and between 150 to 200 survivors are estimated to still reside here. Many servicemen also returned home through Union Terminal.
"So, to have a space that has such a history and connection, it is really a part of the narrative that isn't a part of the horror and tragedy that happened, but really what happened after – the stories of the train station as a place for liberators, and a place for liberation for those who came from Cincinnati," Weiss said. "That is just a little bit of the rationale for relocating and expanding at Union Terminal."
Finding a new home
In 2000, the Holocaust & Humanity Center opened on the campus of Hebrew Union College-Jewish Institute of Religion. In 2009, the center moved to Rockwern Academy, a Jewish day school in the suburb of Kenwood. And in 2018, it was renamed the Nancy & David Wolf Holocaust & Humanity Center.
The relocation from the suburbs was buoyed by a $5 million gift from the Wolf family, which is prominent in the real estate business and is philanthropic in both the Jewish and greater Cincinnati community.
"They did not have a personal connection to the Holocaust, but they are obviously in the Jewish community," Weiss said. "They were just so taken by the mission and the vision of the project that they wanted to be a big part of it, and they have been very philanthropic throughout the community.
"It has been incredible for them to get to know survivors and learn more through the process of the building of the museum. They have been incredibly passionate, dedicated supporters since they got involved."
Weiss said the cost to relocate to Union Terminal was about $7 million, but in addition to the museum space, the library space, archival space and program space offices were filled out. A capital campaign raised $16 million, with the additional dollars primarily going toward an endowment to ensure the sustainability of the museum, programming and temporary exhibits.
By moving downtown and being situated inside Union Terminal, which houses other museums, Weiss hopes attendance will skyrocket and more people will be exposed to the history and the horrors of the Holocaust.
Since opening in January 2019, Weiss estimates more than 35,000 people visited the museum in the first 11 months. She hopes to double that number.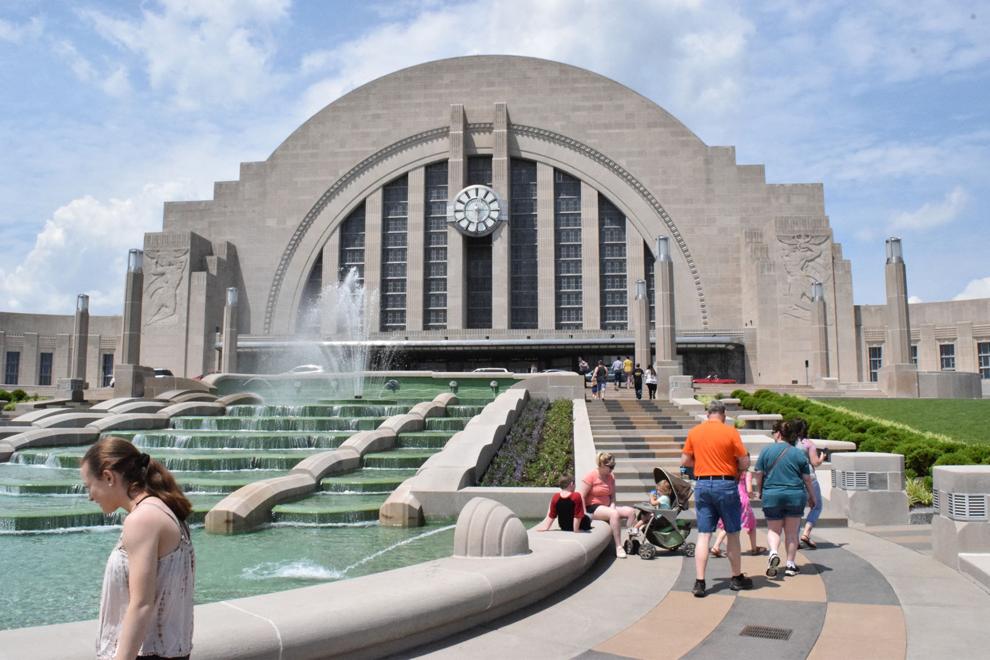 "The Union Terminal itself, that we are lucky enough to be housed in, gets approximately 1 million visitors a year, so there is exposure," she said. "We want to capture those visitors as time goes on, and we will. … We have probably five times the amount of visitors since the time we have been open, than we would typically get in a year."
About five years ago, the museum's board undertook a strategic plan to examine its future.
The museum had just completed a temporary exhibition at the National Underground Railroad Freedom Center on Freedom Way about 2 miles away, which Weiss said was the most visited temporary exhibition there.
"We recognized the opportunity for the larger community and there was a passion for this. And Cincinnati, like other cities, was going through somewhat of a renaissance to be part of the fabric of the community," Weiss explained. "We want the Holocaust to be something people are thinking about and what we want our community to be aware of. All of these factors converged in doing a strategic plan."
Rockwern's size also limited the number of schools and students able to visit each year. Museum officials had thought about building a new facility, but "coincidentally our timing aligned with the renovation of the Union Terminal," Weiss said.
"There was an opportunity to bring in one new museum as part of that renovation and we happened to be positioned at the right place at the right time."
The museum negotiated a 19-year lease with Union Terminal, which is owned by the city of Cincinnati, Weiss said.
Union Terminal, which was completed in 1933 after four years of construction and underwent a restoration in 2018, was designed to accommodate 17,000 passengers and 216 trains a day after the war. Passenger train service ceased at Union Terminal on Oct. 28, 1972, and resumed on July 29, 1991, when Amtrak began operations.
Union Terminal is also now home to the Cincinnati History Museum, Duke Energy Children's Museum, Museum of Natural History and Science, Robert D. Linder Family OMNIMAX Theater and the Cincinnati History Library & Archives.
A look inside
Once inside Union Terminal, guests are immediately drawn to the architectural brilliance of the historic ceiling and three sculptures in the lobby that contain documents, all related to individuals who came through this facility. The documents lead visitors down the stairs and into the Holocaust museum.
"The sculptures when you first come in have 25 vignettes of local eyewitnesses," she said. "We encourage visitors – especially young ones – to pick one of those vignettes that you are curious about and try to find that person's story throughout the museum."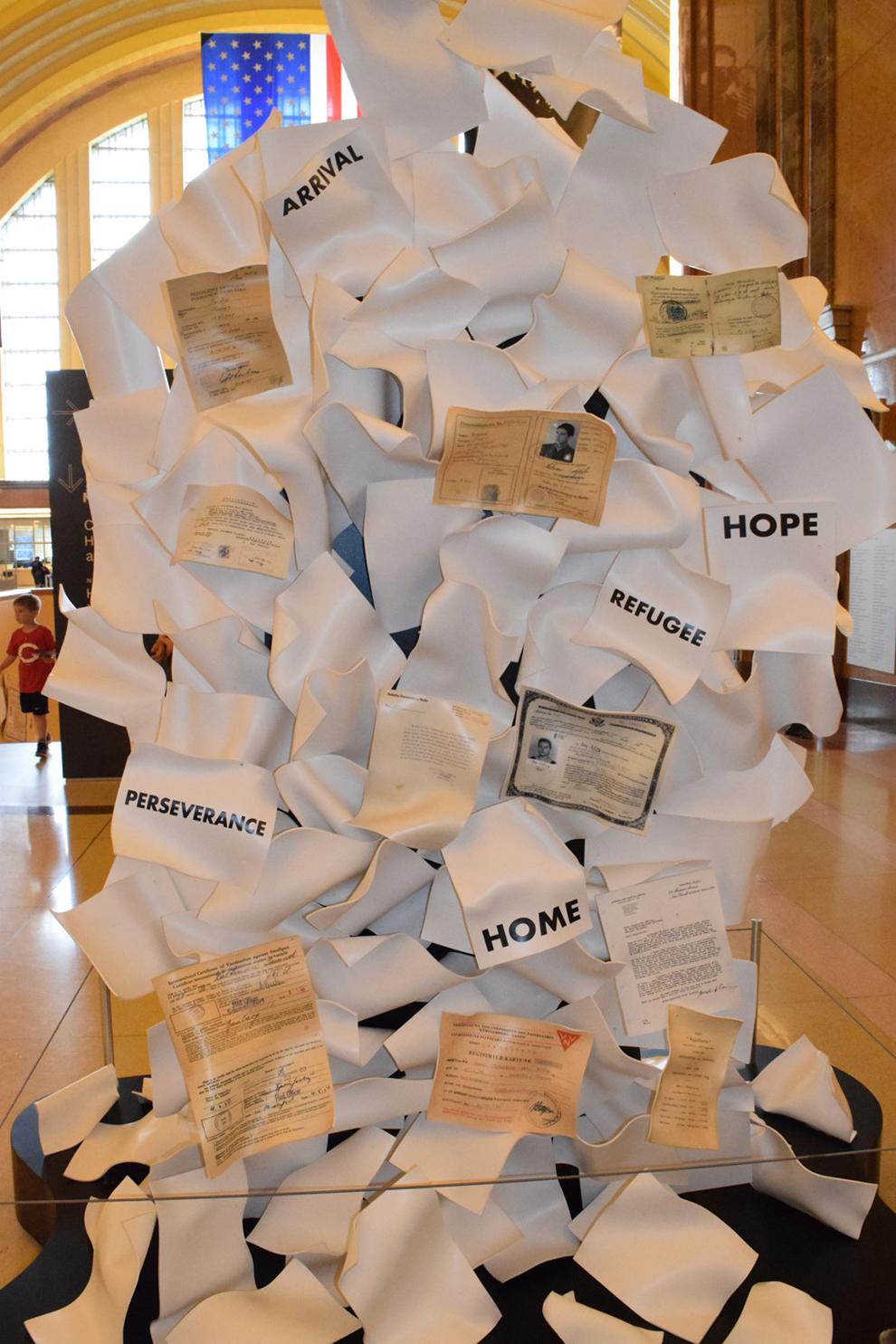 Weiss said the museum integrates artifacts, technology and art. The 12,000-square-foot space showcases new artifacts, artfully detailed eyewitness accounts and interactive exhibits that address issues like genocide and hate crimes in the past and present. It tells of the grisly, mass murder of 6 million Jews by Nazis and their collaborators.
Upon entering the museum, visitors are shown a short film in which area survivors Stephanie Marks, Zahava Rendler, Al Miller, Lou Weisser, Conrad Weiner and Henry Fenichel share their stories of survival. Another survivor featured throughout the exhibit is Esther Lucky, who immigrated to Cleveland in 1949. She lived there until her son moved her to Cincinnati in the 1990s as she was aging.
Then it's off to view the museum's two galleries – the Holocaust Gallery and the Humanity Gallery – as well as two theaters named "Winds of Change" and "Point of Light."
There is also a 63-foot wall mural, created by local artist Keith Neltner and his Camp Springs, Ky.-based design group, Neltner Small Batch. The mural uses a graphic-novel style to introduce visitors to the stories of 25 people, many with local connections, whose lives were touched by the Holocaust or World War II. Those stories are weaved throughout the museum. And, two of the major films in the theaters are narrated by Josh Radnor, the actor known from "How I Met Your Mother," who grew up in the Bexley suburb of Columbus.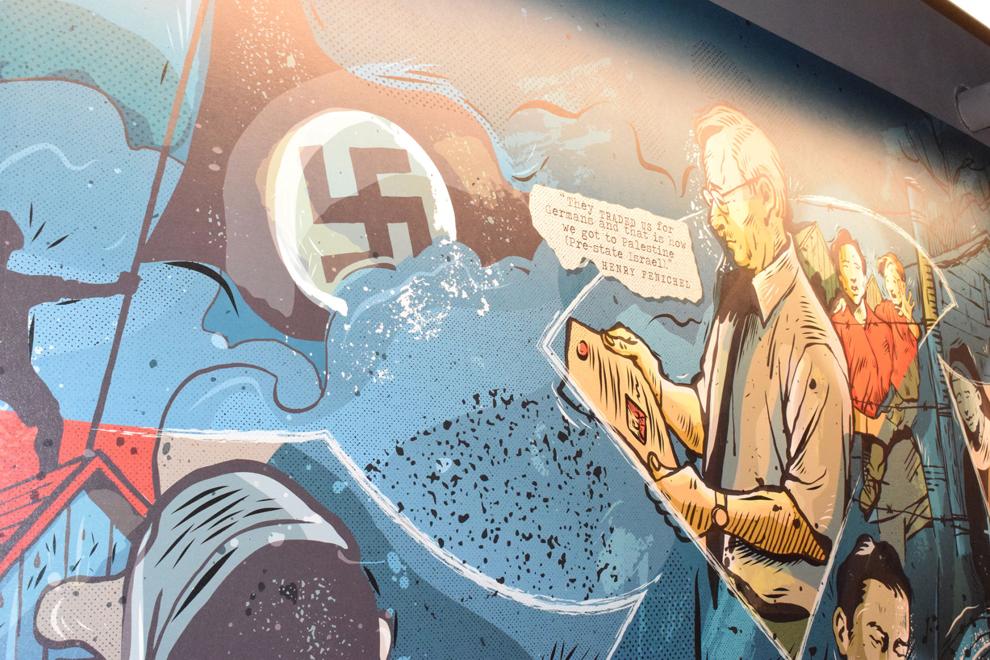 "We are used to, in museums, not touching things, but here we have buttons to touch," Weiss pointed out. "They have video testimonies to accompany all of the exhibitions."
She pointed out one sculpture that recreates a historical photograph of mass-killing sites, using tens of thousands of bullet casings.
Alongside the Holocaust Gallery, the Humanity Gallery encourages visitors to think about present-day issues and opportunities to make a difference.
"Many of the survivors (in the Cincinnati area) have been blessed to work within our community, talking to students," Weiss said. "(They) have always wanted the message to be both about, 'yes, never forget and never again,' but also about teaching people they, too, can be up-standards. And so, our community gallery tried to really focus on stories of individuals who have made a difference and can make a difference, as well and stand up to injustice."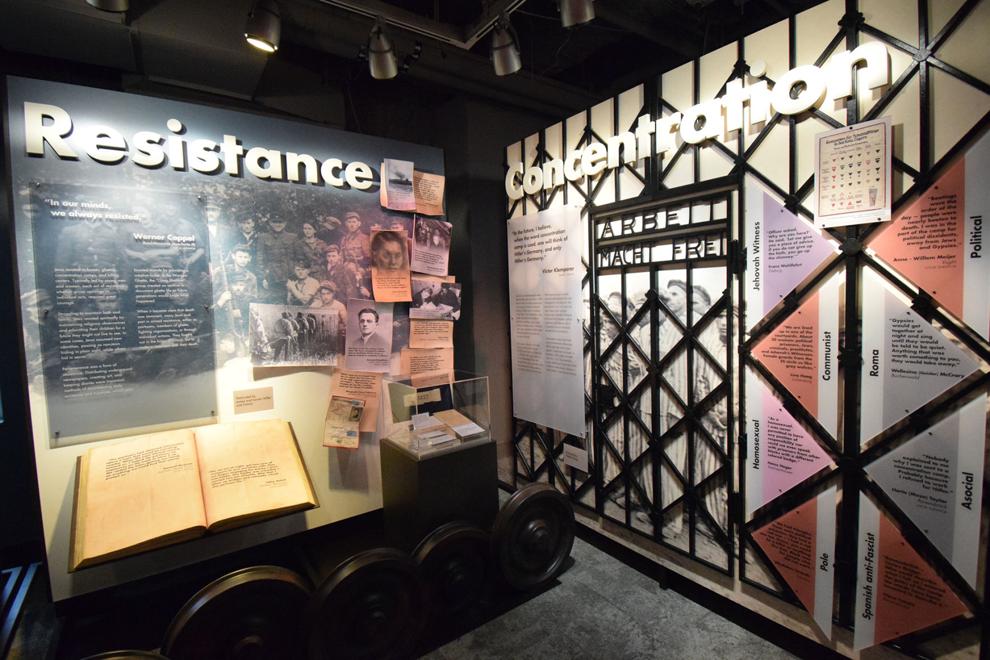 Weiss noted favorite spots in the museum. The introductory video sets up the museum beautifully, she said. She also noted an installation in the Holocaust Gallery, "Mosaic," which depicts life in Europe before the war by combining multimedia with artifacts.
"For me, this is a story about individuals who have been dehumanized," she said. "Most of it is to restore that humanity to those who have been victimized – to see the images of individuals who were everyday individuals, living lives with hopes and dreams and fears just like us, and knowing that all of those individuals and those photographs in that 'Mosaic' installation were targeted – and many of them murdered – to put the human face on it that was critically important for visitors to see."
Another unique aspect of the museum is many of the exhibits are active, or moving, or interactive.
"I don't know of anybody else who has used that style of exhibitory, especially in Holocaust museums," Weiss said. "I think that was really unique to our project."
Joining rare company
The Cincinnati Holocaust museum is one of about 15 museums in the United States dedicated solely to the Holocaust. Other museums, such as the Maltz Museum of Jewish Heritage in Beachwood, include exhibits about the Holocaust.
"It is the only Holocaust museum in the U.S. that really has any authentic connection to the space, because most cites in the Holocaust are cities in Europe of destruction," Weiss said. "We get to tell a story of rebuilding as well."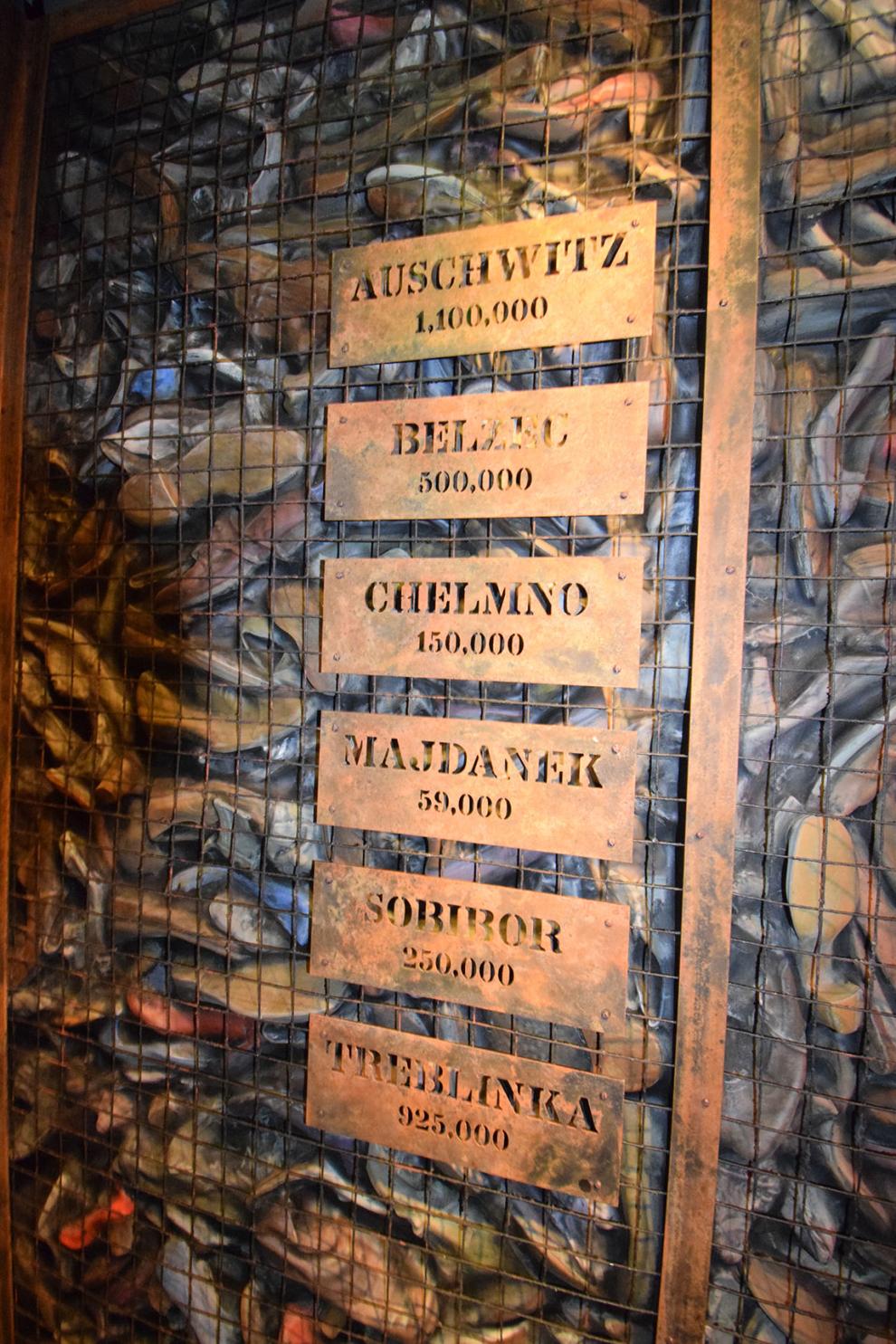 The concept of building Holocaust museums took off in the 1990s and the early 2000s, and the Cincinnati museum is one of the newer ones.
"I think there are a couple of factors," Weiss explained. "'Schindler's List,' the opening of the U.S. Holocaust Memorial Museum (in Washington, D.C.) – all of these things began to open the floodgates of talking about it and recognizing there was an important place for Holocaust education and remembrance in this country, too.
"I think the other thing that many of the survivors, by the '90s and the 2000s, who were willing to talk, were beginning to talk. There was more education and all of those factors converged, so I would say it was kind of a boom of centers and museums being formed, and also because survivors were retired and beginning to have grandchildren. And we also saw that some of the survivors went to talk to their children and would open up to their grandchildren."
Weiss said about 80% of the museum's visitors are not Jewish and visitors have come from 45 states in the first year.
"This (new location) is definitely putting us on the radar regionally," Weiss said. "When you walk into the museum, there are visitors from diverse parts of our community. A lot of people don't know much and told us that.
Weiss said the use of speakers and temporary exhibits will help ensure guests keep coming back.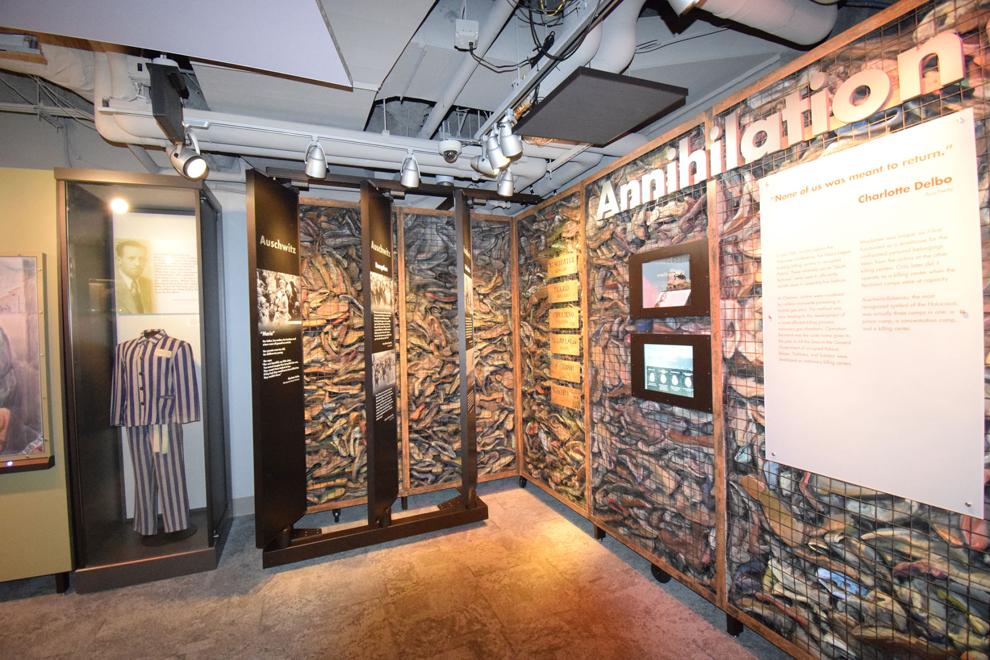 Passion from the top
Weiss, 37, who has been with the museum for about 16 years and has been executive director since 2007, beams with pride about the success of the museum in its first year in its new home.
The museum also has special meaning for Weiss – her grandparents were Holocaust survivors.
"I am passionate about it because I believe the Holocaust has important lessons for all of us," she said. "I believe very much in the power of history to help us transform the future."
Weiss is a former Youngstown resident whose grandparents immigrated to Israel after World War II and then settled in South Euclid in the early 1960s. Her father was born in Israel and lived in Cleveland from age 10.
"My parents didn't speak about it – it was kind of a taboo thing, I didn't ask about it," said Weiss, who lives in Amberly Village and is a member of Rockdale Temple, also in Amberley Village. "Working here kind of forced me to dive in and dig deeper. I know this from my own research that I have the privilege to share plenty of stories. They are all our stories to tell."