Jason Mendelsohn was 44 when he was diagnosed with stage 4 HPV-related tonsil cancer in 2014. The Maitland, Fla., resident, who has three children with his wife of more than 20 years, said it was the scariest time of his life. But what came with the diagnosis was the realization that many parents don't vaccinate their male children for the HPV virus, leaving a huge gap in preventative care. 
He learned from his doctors that he likely had the virus since college – more than 25 years. After his diagnosis, he had a radical tonsillectomy, a neck dissection where 42 lymph nodes were removed and seven weeks of chemotherapy and radiation. 
"I was shocked because I had no symptoms but a bump on my neck," he said. "I actually felt the healthiest I felt in years. My biggest concern immediately was how can I leave my wife and kids? I had plenty of insurance so I wasn't worried about them financially – just 100 percent emotionally. My parents were very supportive and never let me know they were worried." 
Mendelsohn is now cancer free and attended his last oncology appointment Dec. 12. 
When he was diagnosed, Mendelsohn said he did what most people do – he searched the internet for more information. But what he was met with were scary and clinical terms, which drove him to launch a website in September detailing his journey and information he's learned along the way.
"(The internet) described the side effects of head and neck cancer, which had been caused by excessive alcohol use and smoking – people were losing their teeth, cracking their jaws, situations that it turned out were much less common with HPV-related oral cancer," he said. "I wanted to create a place where people diagnosed with HPV-related oral cancer could come get inspiration and information. A place where they could come to see what their new normal could be like after beating cancer, to give them hope. When I was going through treatment, I couldn't find that anywhere online."
Mendelsohn said he hopes when people look at his website they realize oral cancer screenings are important. According to Mendelsohn, men between the ages 40 and 60 are the most highly diagnosed with HPV-related oral cancer and many times have no symptoms.
"I'd like people to know there's an HPV vaccine meant for boys and girls between the ages of 9 to 26 and that it's equally important for boys as it is for girls," he said. "Many people don't know that it's estimated that by 2020 HPV-related oral cancer will surpass HPV-related cervical cancer. Three out of four adults by the age of 30 have HPV and 62 percent of those are freshmen in college. I figure I was lucky to survive stage four cancer so I wanted to use my experience to save lives worldwide."
Mendelsohn said his diagnosis taught him to appreciate life.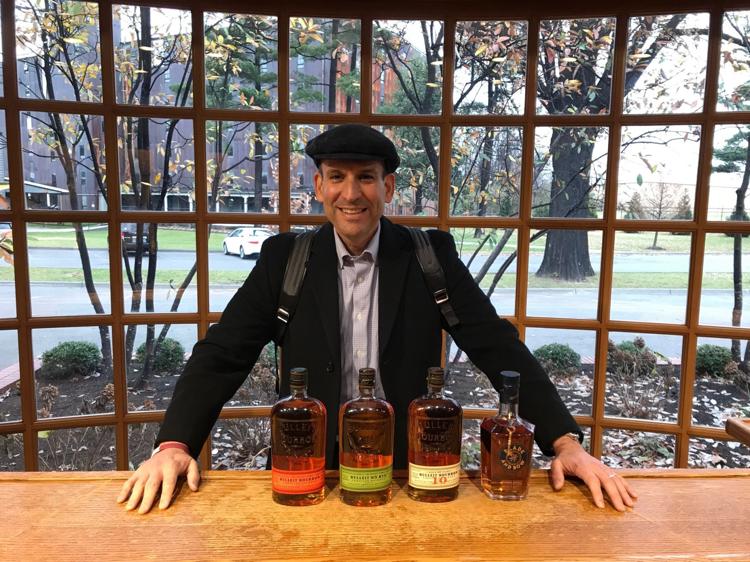 "If diagnosed, stay positive and know that it's all temporary and that you will love your new normal and have a great life after battling through treatment," he said. "I think daily about showing love and appreciation to my wife and kids. As well, I am no longer leaving things on my bucket list. I always wanted to go to the Grand Canyon and the Kentucky Bourbon tour, both of which I've done this year with family and friends. Don't sweat the small stuff too. Health challenges are the only thing to worry about and today, I'm cancer-free."