Sophia Witt described attending the White House Chanukah party with one word: surreal.
"To be from Cleveland and be who I am, it was an unreal experience to say I was invited to the White House Chanukah party," Witt told the Cleveland Jewish News Dec. 11. "And to be there at a time when we are transitioning out of one administration to another, it is surreal to even be considered to attend something this significant."
This isn't the first time Witt was a White House guest. She also attended the invite-only party in 2018.
Witt attended the evening reception in Washington, D.C. Dec. 9 with her boss, Ilan Sinelnikov, founder and president of Students Supporting Israel. Witt serves as its national director of outreach and development while studying for her master's degree at Youngstown State University in Youngstown. She went to Parma High School for two years, and finished her high school career at Cuyahoga Community College. She graduated from Kent State University in Kent in 2016.
Witt said this year's party was influenced by the COVID-19 pandemic. Attendees were required to social distance, wear masks and were discouraged from shaking hands or hugging. However, being able to attend resonated deeply with her, she said.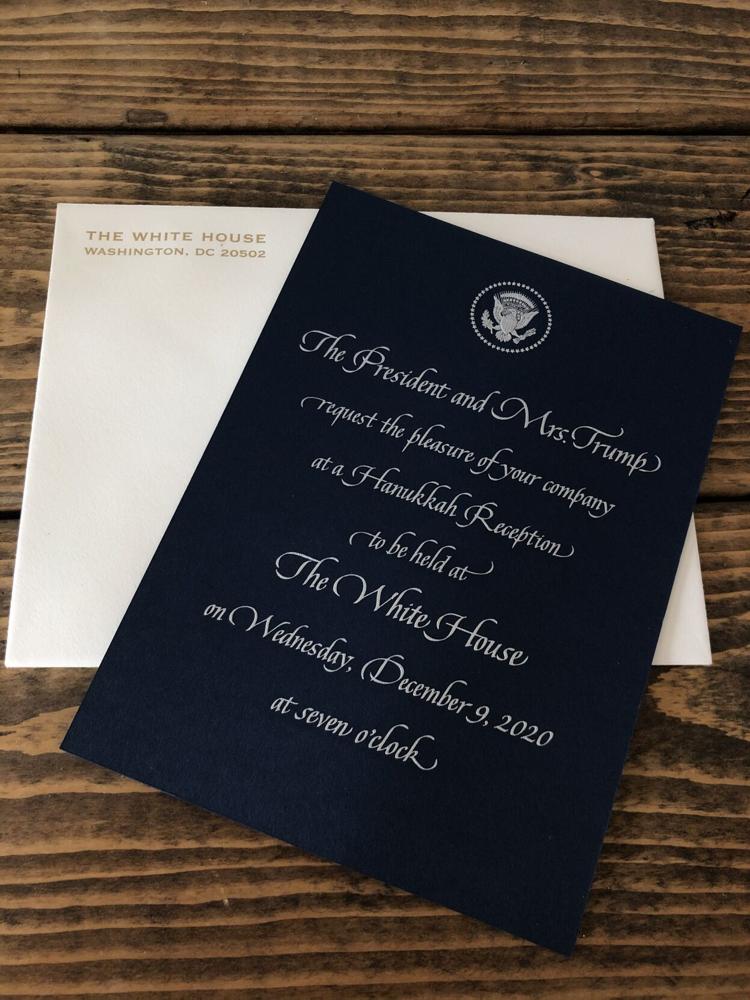 "It was still such a Chanukah blessing to be able to attend something like this despite everything happening right now," said Witt, 25, of Cleveland. "It was kind of a light in the darkness. There is so much bad news right now and you turn on the TV and everyone is so upset. But this was a positive note and a highlight of my year. Something like this is such a blessing in 2020, and to celebrate with Jewish people in one of the nation's most epic areas meant a lot."
In the past, attendees would have been able to directly interact with the president. Due to the pandemic, Witt said that was also curtailed. But, it didn't make hearing President Donald Trump address the party any less meaningful, she said.
"To hear the president speak, just two rows in front of me, was an amazing experience in itself," she said. "This still felt meaningful even though it was so different. To be fortunate enough to hear him speak is a once in a lifetime experience and I'm lucky to have done it twice. In any case, whether you like the president or not, to hear him speak is the dream of so many people."
Her favorite part of the experience was tied to the president's speech.
"There was the moment where the president came to talk to everyone and he was discussing Israel and the Jewish people and wishing us a happy Chanukah, and I raised my glass for the champagne toast," she said. "He pointed at me at that moment. My heart stopped that he recognized something I did. He didn't say anything, but the gesture itself was intense. That was the moment I think. And I luckily got it on tape, too."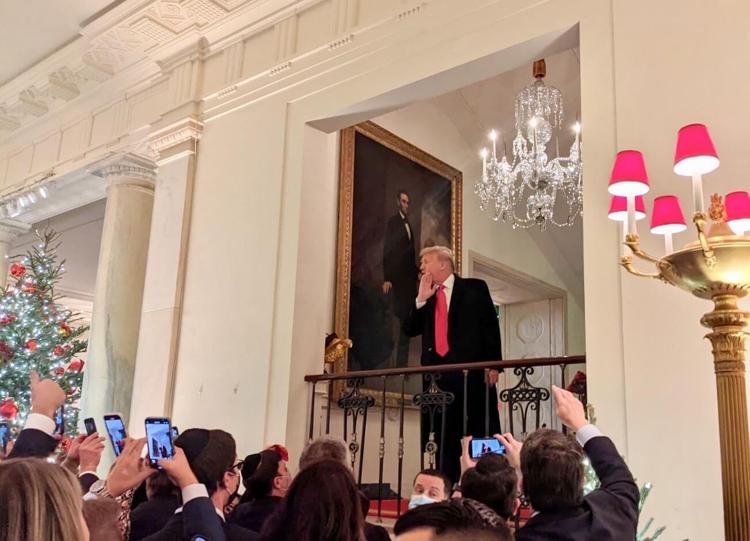 With the Chanukah party likely being the last event she attends for the year, Witt said she thinks it sets the perfect tone going into 2021.
"This was an incredible start to the year to come," she said. "They say, 'May the light of celebration shine through the rest of the year' and this was exactly that. Students Supporting Israel being invited to the White House is epic in itself. But to say that this is how we started the transition into next year, it's incredible. It shows that the work we are doing is important and that hard work does pay off."