About 160 households tuned into AJC Cleveland's Virtual Community Leadership Seder March 18, after its cancellation last year due to the COVID-19 pandemic.
Led by Rabbi Jonathan Cohen and Cantor Kathryn Wolfe Sebo of The Temple-Tifereth Israel in Beachwood, the seder highlighted freedom in a historical sense with the modern context amid the pandemic, as well as the need for feeling connected to one's community and religion during a time where connectedness may be limited.
Opening the event, AJC Cleveland president Rachel C. Uram listed some of the community leaders in attendance, running the gamut from city, county and statewide politicians, and local faith and community organization leaders.
Referencing prior years of the seder, Uram recalled the usual noise that could be heard when people arrived, "making connections and laughing at the small world of shared networks."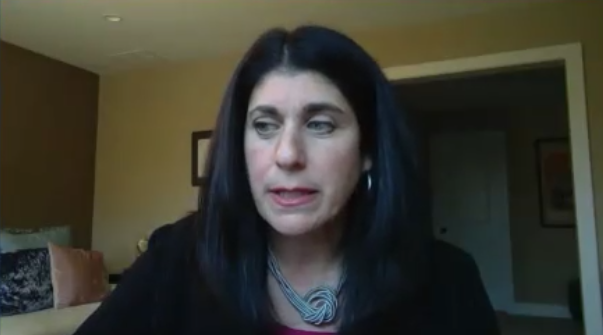 "For the past few years, I have had the honor standing before you with seriously the best vantage point in the room – from the podium," she said. "I would see Cleveland – beautiful, diverse and strong. Last year, we made the difficult decision to cancel our seder because we had little time to imagine a virtual gathering like tonight. ... This year, we all have the best seat in the house, and can see we are indeed beautiful, diverse, strong and resilient."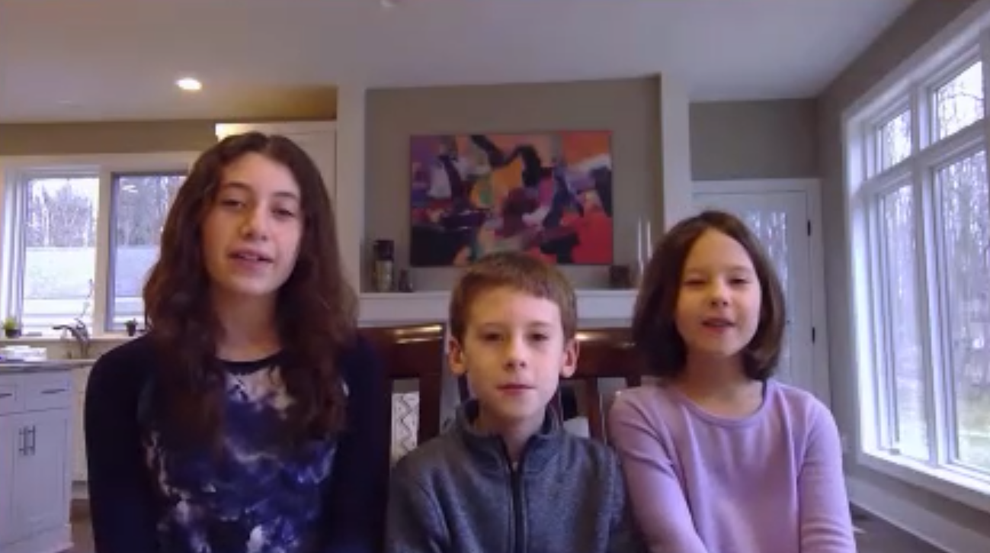 Debbie Hoffmann, AJC Cleveland community outreach committee chair, said during this period of reflection, the seder helps "us celebrate the common bonds that bind us."
"It is an opportunity to imagine a better world, to build the bridges that connect us, strengthen us, and help us drive the change we seek," she said.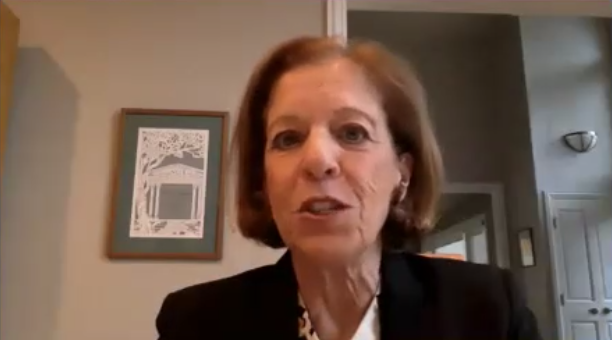 Throughout the seder, attendees read assigned parts of the ritual, including Jill Miller Zimon, advocacy chair of AJC Cleveland; Marcia Egbert, program director for thriving families and social justice at the George Gund Foundation; the Rev. Otis Moss Jr., pastor emeritus at Olivet Institutional Baptist Church; Lee C. Shapiro, regional director of AJC Cleveland; Magda Gomez, director of diversity and inclusion at Cuyahoga Community College; and Marsha A. Mockabee, president and CEO of the Urban League of Greater Cleveland.
The seder also featured four freedom speakers, who described what freedom means to them.
Will Tarter Jr., public policy and external affairs associate at the Center for Community Solutions and NAACP board member, spoke of the freedom Black Americans have been denied for centuries, dating back to their ancestors fighting for their freedom from slavery, and the "right to live, vote, speak and to learn equally" even as "the struggles for freedom, justice and equality continue."
Kristin Warzocha, president and CEO of the Greater Cleveland Food Bank, spoke of working to give the Cleveland community freedom from hunger.
Justin Herdman, partner at Jones Day in Cleveland and former U.S. Attorney for the Northern District of Ohio, and Elizabeth Hijar, COO and general counsel for the Centers For Families and Children and Circle Health Services in Cleveland, spoke of the simple freedom of calling someplace "home."
Herdman said Americans see their home as a place of freedom.
Hijar said, "We are reminded that not all people share in this ability to call a place home," and that "home is not guaranteed or assured just by virtue of being American."
Speaking of her American-born father, Miguel Higar, and his journey from an orphanage in Mexico City and seeing combat in Vietnam, to his established life now, Hijar said, "his story is not unique, but it is an important reminder for both of us in our very own home."
The last freedom speaker was Rev. Karen Georgia Thompson, associate minister of the United Church of Christ, who read a poem reflecting on losing her father to COVID-19 last year, and how in those moments, freedom feels far away.
"Grief demands our tears. Mourning needs no fancy seat. Come, walk through the valley. Come live with the shadow of death. Come wrestle with the pain and the brokenness. Come, drown in the wetness of your tears," she said.
The evening ended with attendees breaking into discussion rooms and leadership wishing everyone a happy Passover.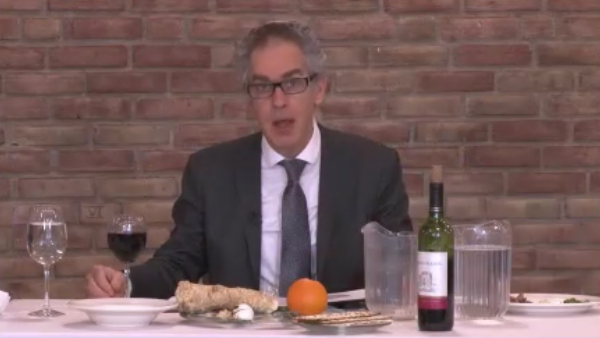 "For the Jewish people, the hope of freedom has been symbolized in the hope of prayer," Cohen said. "Next year in the land of Israel. But even were we right now in Jerusalem, we would still say 'next year in the land of Israel' for this year the freedom of all humankind remains diminished because tyranny still reigns and hatred still divides. Someday, we hope we will all celebrate in a world made one, in a world made free, in a world made just."