Families come together during Passover to partake in the seder and celebrate the Jewish people's freedom from being enslaved by the Egyptians, but it can be a challenging time for interfaith families who have one Jewish spouse and another spouse practicing a different religion. But interfaith families can overcome some of the challenges of celebrating Passover and other non-Jewish religious holidays by being open about what each spouse wants through communication.
Jessica and Fred Miller of Twinsburg and Michelle Gerstenhaber and Dan Breha, who live in Cleveland's Ohio City neighborhood, are interfaith families that approach the holiday in different ways.
For the Millers, Jessica grew up in a Conservative Jewish household in the Cincinnati area, while Fred was raised as a Roman Catholic, but never considered himself devout and stopped practicing Catholicism in college. Jessica Miller's parents still keep kosher, and Jessica and Fred Miller said they try to travel to Jessica's parents' home for Passover seder whenever possible because they feel it's important to pass along both Jewish traditions and Jessica's family traditions to their two children, Evelyn, 3, and Eleanor, 4 months.
"It is a fairly traditional seder, but we don't cover all of the readings," Jessica Miller said. "(My) parents always host a vegetarian second seder and we include many of the traditions from (my) mother's family, including egg soup and going around the room with each person reading a paragraph of the story. The seder always ends with (my) grandmother and mother singing the Passover songs while keeping the beat with their hands banging on the table. This is my favorite part of the seder."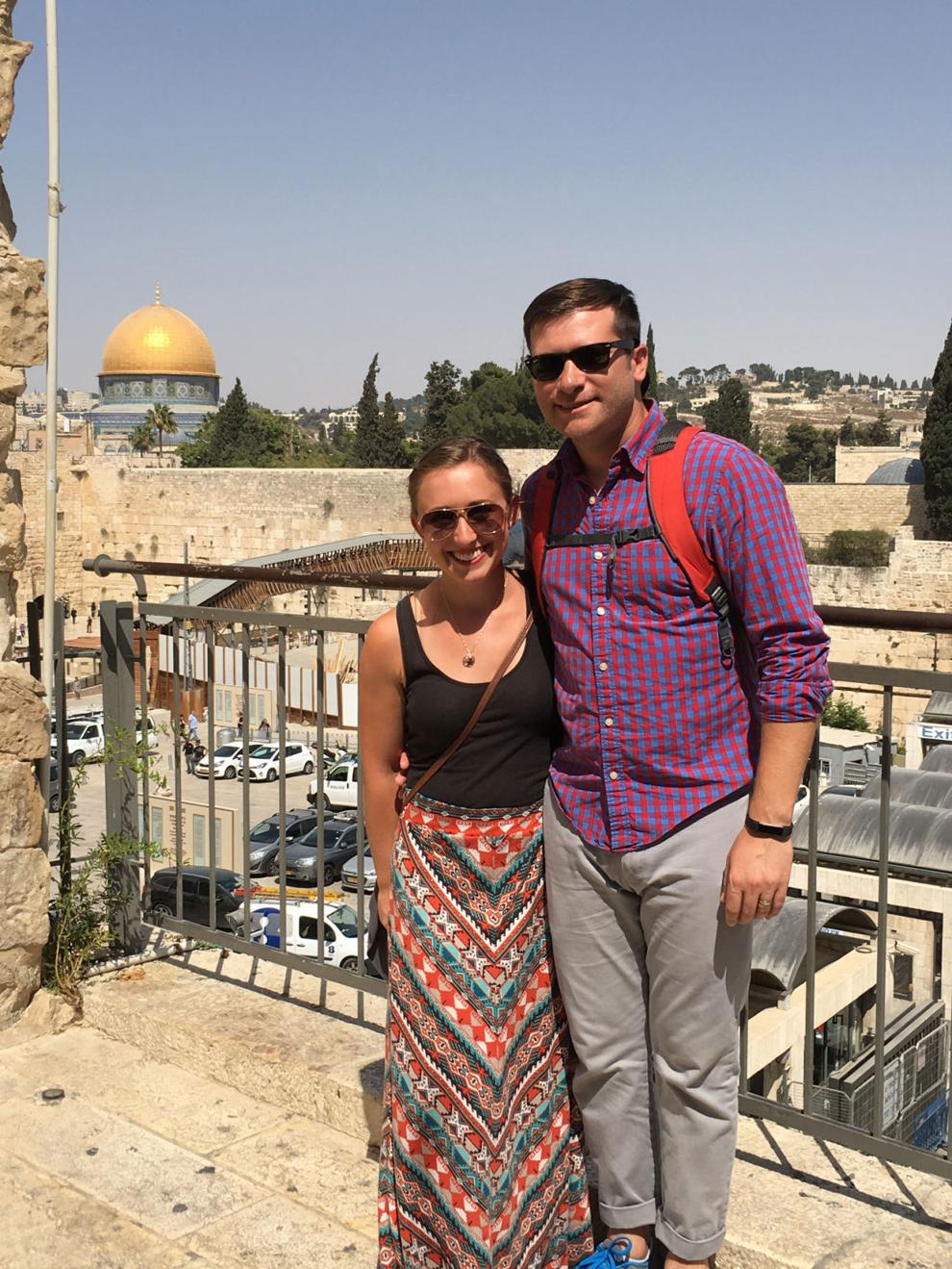 For Gerstenhaber and her husband Breha, Passover presents a similar set of circumstances, though they don't consider them challenges. Gerstenhaber was raised in what she calls a "Conservadox" family, a blend of Orthodox and Conservative traditions. Breha's mother is Catholic and his father is Lutheran, but his family never combined churches, though he mostly identifies as Catholic today. Gerstenhaber said since she and Breha have been together, they've done a mostly traditional Passover seder and in recent years, Breha's parents have joined Gerstenhaber and her parents for the seder. 
"We've been together for a little more than 10 years," Gerstenhaber said of her relationship. "We're really open and have gotten good at communicating what's important to us as far as faith and raising a family. We both partake in each other's traditions. Our plan is to keep celebrating both holidays. We're interested in learning about the other's religion and we teach each other about our religion. We're both open-minded, we don't think there's any challenges (regarding our religions)."
For the Millers, the big challenge for them is finding time to spend with both sides of the family, especially since Passover can fall close to other holidays on the calendar. This usually leads to the family spending Passover with Jessica Miller's parents in Cincinnati, and missing other holidays with Fred Miller's parents in the Pittsburgh area. 
"We're raising the girls Jewish, but do celebrate (other holidays)," Jessica Miller said. "These holidays are celebrated as family holidays with Santa Claus and the bunny without any religious connotation. We do teach the girls about G-d."
For Breha and Gerstenhaber, who don't have children yet, their best advice is to approach each holiday without any preconceived notions.
"The biggest thing is to have an open mind," Breha said. "It makes it a lot easier."