Throughout life's events, one can turn to their rabbi for encouraging words, a shoulder to cry on, a congratulatory high five (or fist bump) or religious guidance when all else seems lost. Both a friend and a mentor, a rabbi is there to help and heal.
But why do rabbis choose to take to the pulpit? What leads them on this professional and religious journey?
The Cleveland Jewish News spoke with a few area rabbis from the Orthodox, Conservative and Reform movements as to what led them to the rabbinate.
---
Rabbi Matt Cohen – Temple Emanu El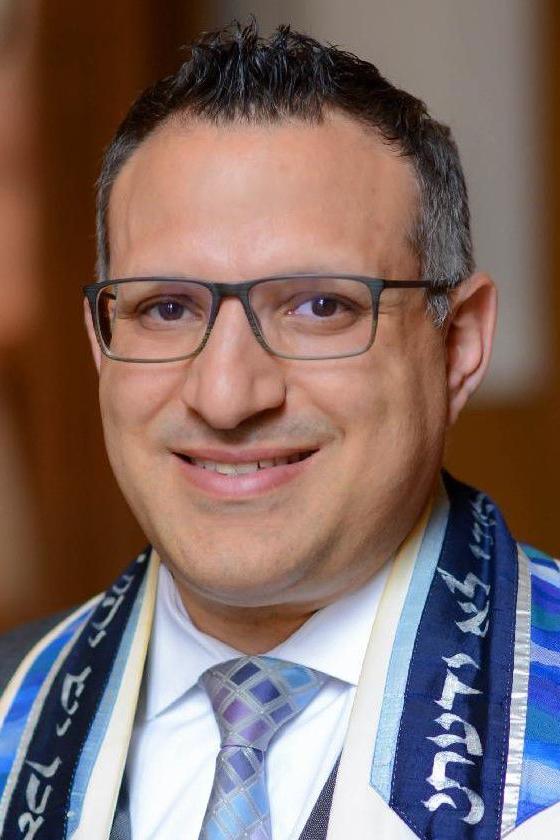 Ordained at Hebrew Union College in Cincinnati in 2012, Rabbi Matt Cohen of Temple Emanu El in Orange told the Cleveland Jewish News his journey started at The Ohio State University's Hillel in Columbus. While a sophomore, the Hillel rabbi asked if he wanted to play during Shabbat services, as Cohen is a blues guitarist by trade.
"He knew I was a musician but I wasn't really into all of it," said Cohen, who arrived at Temple Emanu El in July. Before that, he served Congregation Ahavath Chesed-The Temple in Jacksonville, Fla. from 2012 to 2018, and Congregation B'nai Israel in Galveston, Texas from 2018 to 2022. "He first asked me during my freshman year, and I said no. When he asked again my sophomore year, I agreed to learn it all. The first time I discovered that spiritual bend was when we were sitting in a circle at services and everyone sang with me."
Noting that as his "aha moment" that services don't have to be like those he attended growing up, he spent a few years playing music at the Goldman Institute and taught Hebrew at several congregations in Columbus.
"But I didn't know what it meant to be a rabbi," recalled Cohen, who lives in Solon. "I took some time after college because I wasn't sure what to do. I had studied to become a counseling psychologist, but discovered the rabbinate when doing some reading and studying in the Jewish community. That felt really at home with what I was doing."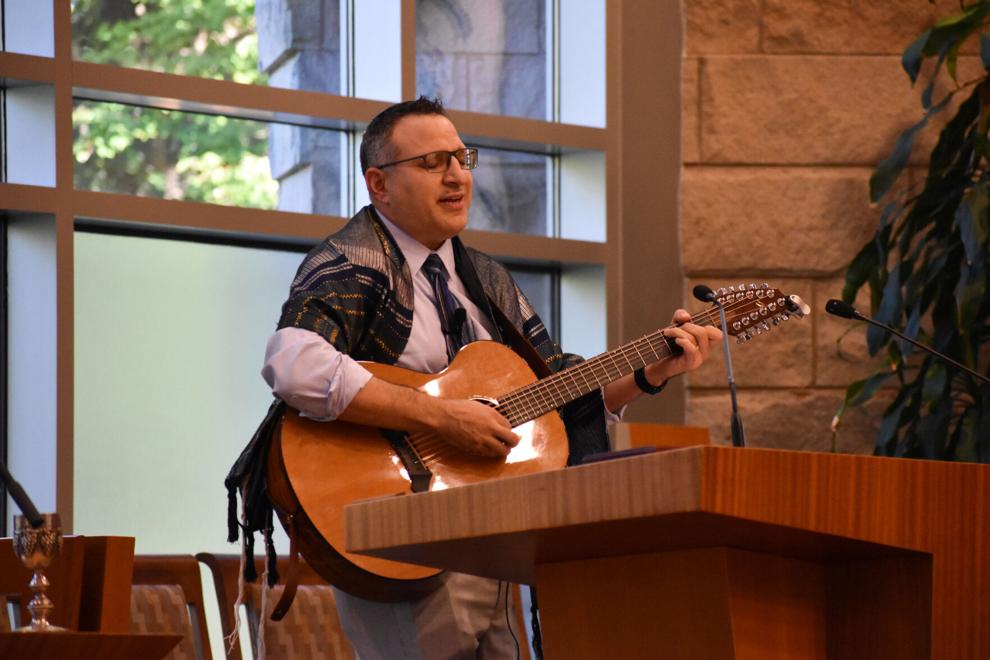 He moved back home, worked in the business world for a couple of years and served the Anshe Chesed Fairmount Temple community – which prepared him for what he wanted to do, Cohen said.
"It got to a certain point where I was married, with a house and wanted to figure out what to do with my life," Cohen said. "The real call came from the people I knew. Congregants and families said I should become a rabbi. It was kind of hard for me to admit I should do it. I wasn't even sure if I was rabbi material. But, other people instilled that confidence in me to take that leap of faith."
To a younger version of himself, Cohen said he would explain all of the work is worth it.
"It's a challenging job and profession, but at the end of the day, it's worth the work," he said. "I get to do what I love. Some days are really tough, days that challenge me spiritually, emotionally and intellectually, but those days are outweighed by so many other factors that make this so worthwhile."
---
Rabbi Noah Leavitt – Oheb Zedek Cedar Sinai Synagogue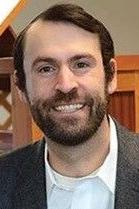 Rabbi Noah Leavitt never would've guessed a sanctuary would be his office, he told the CJN.
A graduate of Columbia University with a Bachelor of Arts degree in history and a Master of Arts degree in Jewish philosophy from Yeshiva University, Leavitt received smicha from Yeshivat Chovevei Torah. He also served as a Tikvah rabbinical fellow.
Leavitt was also a rabbinic intern at the Jewish Center of Manhattan, and later was rabbi of Congregation Netivot Shalom in Baltimore and campus rabbi at Towson University. Before arriving at Oheb Zedek a little over four years ago, he served as assistant rabbi of Congregation Orach Chaim in New York.
All of those experiences make up a journey he never saw coming, he said.
"I grew up in a family that was very affiliated but weren't very observant," recalled Leavitt, who lives in Beachwood. "I became more observant in high school, but of all places, that was an Episcopalian boarding school. The minister there saw that I was on a journey and told me he thought I was going to become a rabbi. I got serious about it in my first or second year of college."
When his professional and spiritual destiny became more tangible, Leavitt said it felt very natural.
"For me, this was a natural extension of my growth, observance, interest, awareness and connection to Torah, God and the Jewish people," he said. "I found so much meaning on that religious path that I wanted to help other people find it too. I was completely drawn to the concept of helping other people find meaning as well."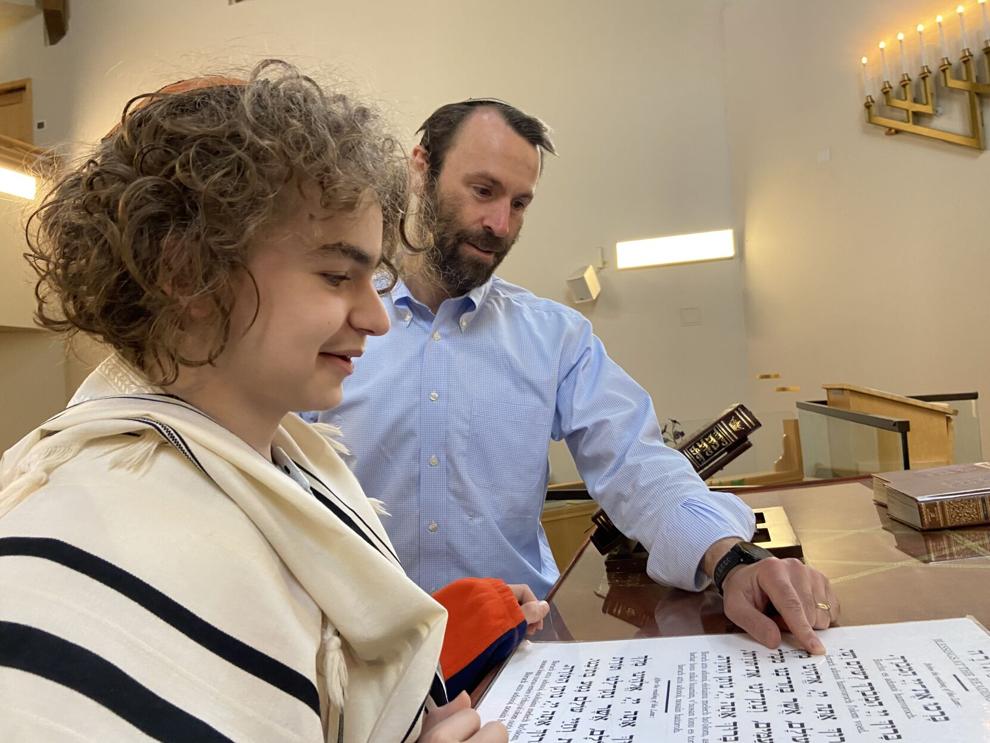 When he was younger, Leavitt said he considered going to law school but never actually pursued the option. Looking back on those moments, he can't imagine being anything else now.
"I would tell young Noah to take this path," Leavitt said. "To keep an open mind. The more experiences I have, the more people I encounter and the more I learn, the more I see the different ways people can connect and find meaning in our traditions. By being a pulpit rabbi, you get to be a teacher and give sermons, but also give counseling in moments of crisis and happiness. The ability to engage people in different ways is something I find enriching."
---
Rabbi Hal Rudin-Luria – B'nai Jeshurun Congregation
The only child of a doctor, Rabbi Hal Rudin-Luria always thought that would be his path. Originally studying biochemistry at the University of Pennsylvania, he changed his major – realizing it wasn't his dream but "what was expected of me," he told the CJN. After spending a summer in Israel, Rudin-Luria said he "started to think what I would want to do with my life (if) I wasn't going to be the doctor I always thought I'd be."
"I was then taking a full load of Jewish studies courses," said Rudin-Luria, who lives in Pepper Pike. "Someone asked me if I was going to be a rabbi, I sort of said, 'why not?' There were lots of steps to that aha moment. I realized Judaism was my passion. It was what I wanted to study and what I wanted to do in my free time."
Ordained at the Jewish Theological Seminary in 2001, he served as a student rabbi in Huntsville, Ala., and New York City; as chaplain at Beth Israel Medical Center in New York, the U.S. Navy, the New York Jewish Healing Center as a grief counselor, and at Beit T'Shuvah in Los Angeles. He joined B'nai Jeshurun Congregation in Pepper Pike in 2001, coming straight from rabbinical school.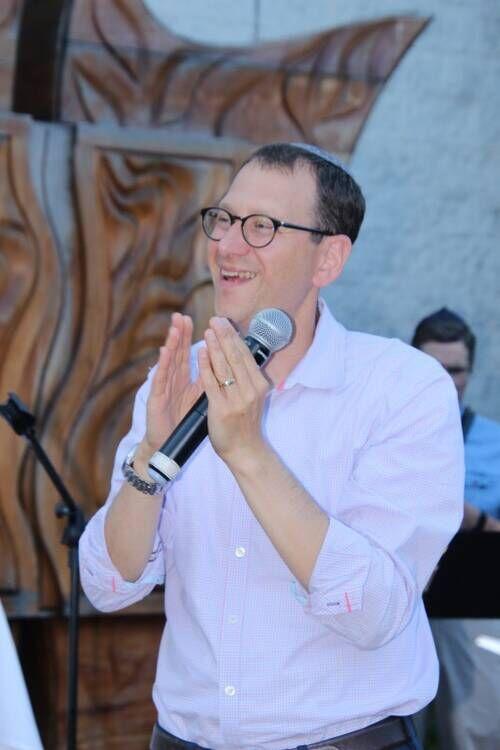 "It felt right, like something I was searching for a very long time," Rudin-Luria said. "I felt settled and ready for a mission. There was so much more to do, but at the same moment, it felt good, settled and simple.
"The High Holy Days are about coming home and returning, but you never return in the same way. You're never the same and neither is the place. It felt like that – like a return."
Noting that he is also "deathly afraid of blood," being a doctor never felt right to him. Even though rabbis see "their fair share of blood," Rudin-Luria said his journey to the pulpit felt like a union of two very different career aspirations.
"I always joked that at my bris, I was named Dr. Luria, as the only child of a doctor," he said. "Even though I didn't become a doctor, I feel like being a rabbi is like being a doctor of the soul."
To a younger Rudin-Luria, he said to trust the process.
"It's a journey, and there are many steps to that journey," he said. "What you think is the endpoint is never the endpoint. There is more to do, learn, grow and give."