After two years of the COVID-19 pandemic and virtual services, many synagogues will welcome back congregants to High Holy Day services in person, allowing once again for the sound of the shofar to fill the sanctuary.
Bob Goodstein of B'nai Jeshurun Congregation in Pepper Pike and Adam Oakley of Anshe Chesed Fairmount Temple in Beachwood have both been ba'al tokayah, or shofar blowers, for decades and they shared the importance of the shofar to them.
"The commandment is that the entire people of Israel should hear the sound of the shofar," Goodstein, a resident of Mayfield Heights, told the Cleveland Jewish News Sept. 15. "The importance and the relevance is that it is a call to repent, it's a call to change one's way of life, and it's a call to the entire community to wake up."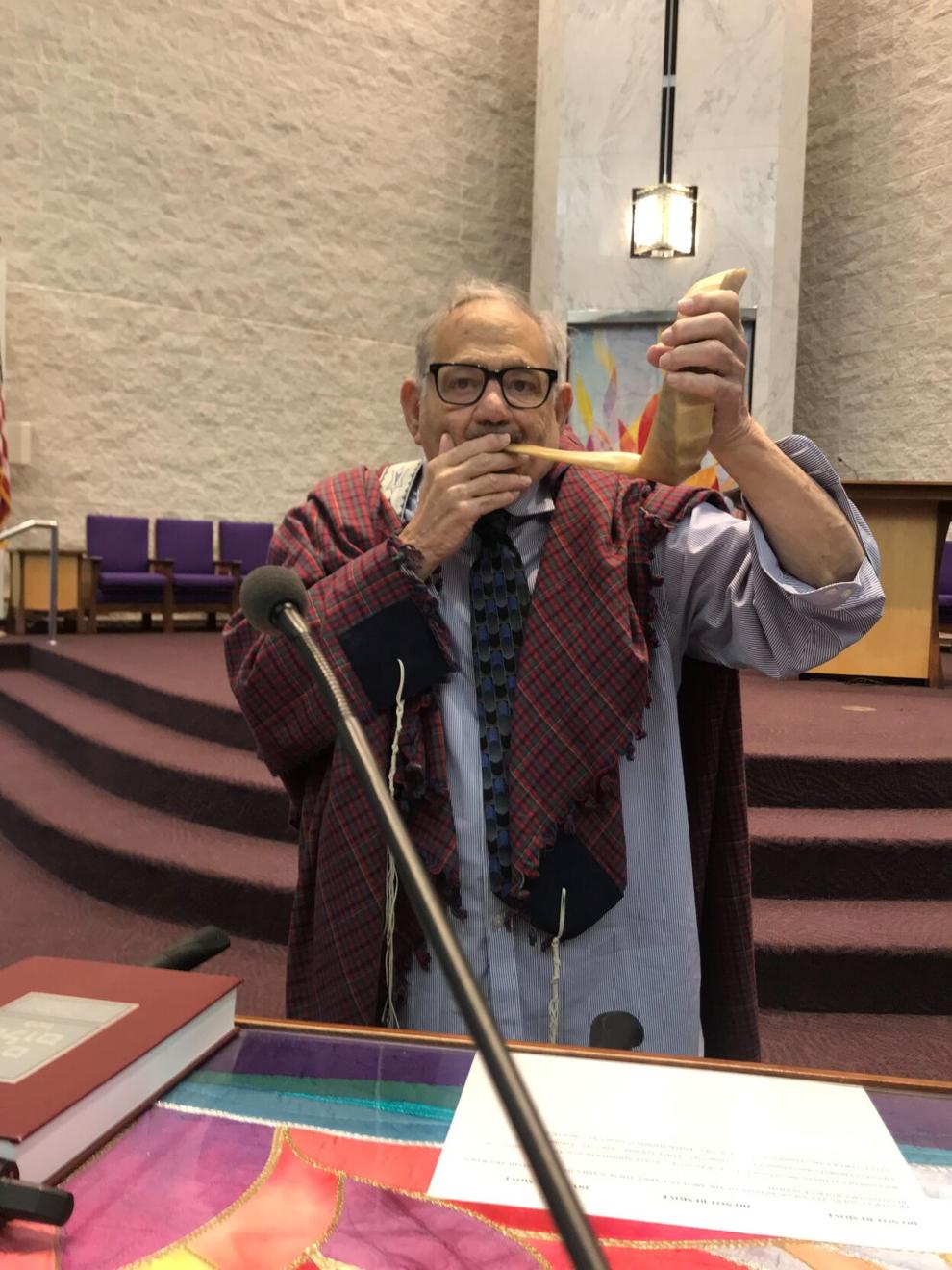 While growing up in New York, Goodstein's cousin was a shofar blower for youth services and at his synagogue, which led to him becoming involved as well. He has been a shofar blower for 64 years, spending much of that time at the former Beth Am Congregation in Cleveland Heights, which merged with B'nai Jeshurun in 1999, where he still blows the shofar today.
Goodstein, president of the Forest City Hebrew Benevolent Association and a member of the board of directors of Mount Olive Cemetery, blows the shofar at the morning minyan during the month of Elul and this year at Selichot.
"The way I prepare is by going to morning minyan every morning during the month of Elul, which is a commandment, and I prepare by doing meditation every day and by constant study and devotion," he said.
Oakley leads the shofar corp at Fairmount Temple and has been sounding the shofar since he was 6 years old. He became mesmerized when a young rabbi at Sunday school used the shofar to comfort him. He now teaches others how to blow the shofar, including his two daughters who sounded the shofar with him two years ago during the temple's virtual High Holy Day service.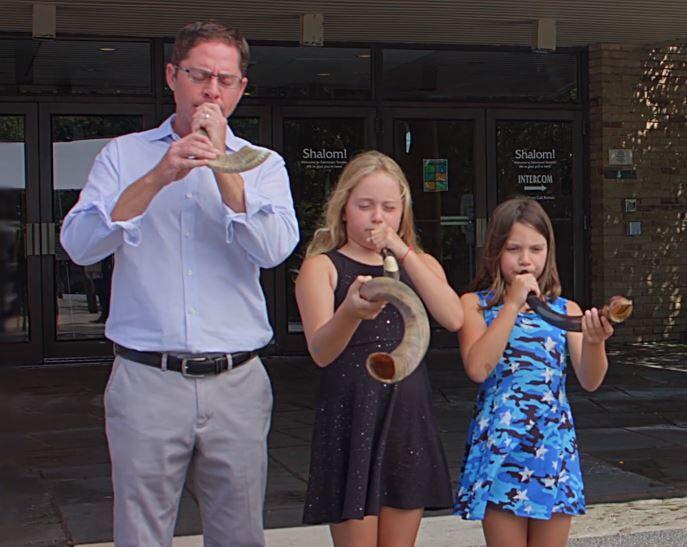 "It's been about 35 years that I've been playing the shofar," Oakley, a resident of Orange, told the CJN Sept. 9. "It's kept me involved in the community, and it makes you feel like you're contributing as well. If I can help anybody to feel more connected in that way like I have, I'd be happy to."
He said the learning and preparation are not much different from a trumpet player or any brass instrument with a mouth piece, just warming up your lungs and making your lips loose. The hardest part, but what everyone looks forward to, is the tekiah gedola, the last call.
"It's almost become like a competition," he said. "We used to call it 'Shofar Idol' where you try to see if you can hold it as long as you possibly can. And when I was a little kid, we used to practice and my mother would time with a stopwatch. All those memories are important to me."