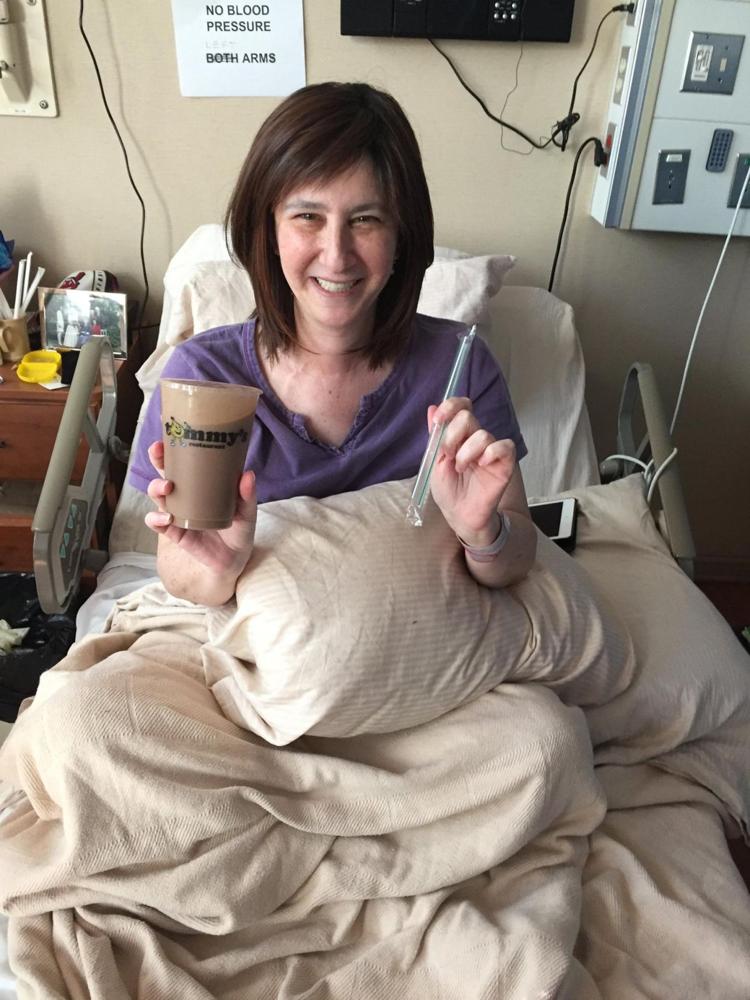 Emily Pomeranz wanted one last mocha milkshake from Tommy's.
Pomeranz grew up in Cleveland Heights and moved from the area after college. As a youth, she enjoyed spending time at Tommy's Restaurant in Cleveland Heights, said childhood friend Sam Klein. She loved Tommy's milkshakes, and in particular, the mocha milkshakes. 
Pomeranz lived in Washington, D.C., like Klein, which was how they reconnected. However, after a diagnosis of pancreatic cancer, her third bout with cancer during her life, she was moved to a hospice in Arlington, Va. Klein went to visit Pomeranz, and asked if he could bring her anything.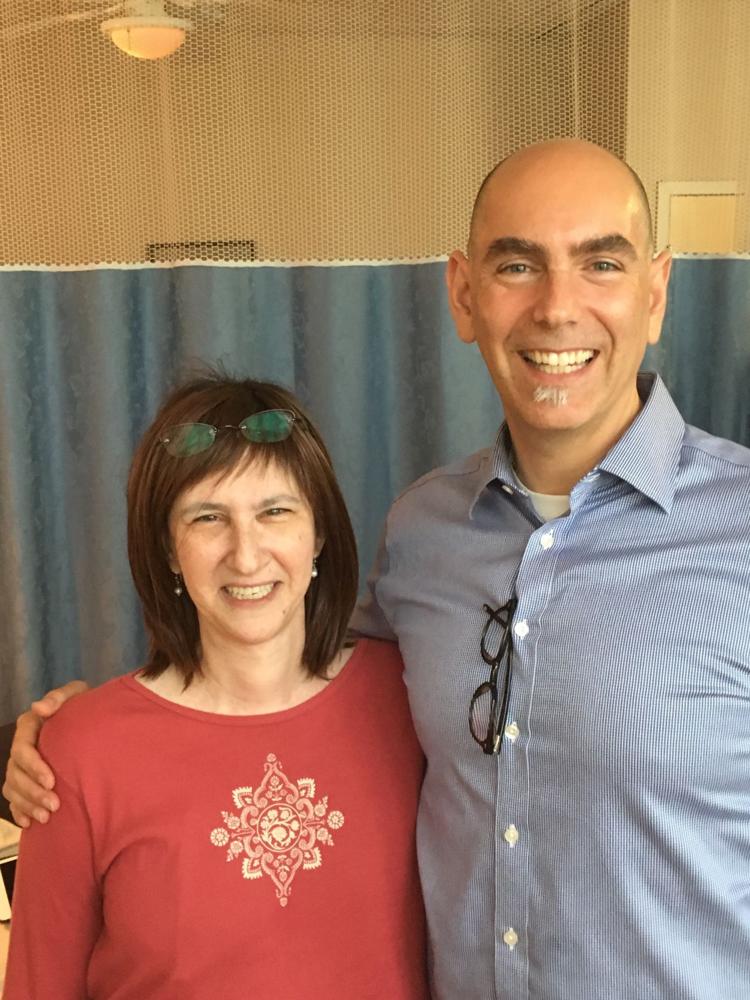 "First, she said she wanted a (Cleveland) Indians hat," Klein said. "She had lost all of her hair with the (chemotherapy) and she hated when people came to visit when she didn't have a wig on, sometimes she was sleeping, and wanted a hat to throw on quickly."
Klein knew he had a hat around his house, so the next time he visited he brought it to her. Then, they began reminiscing about the good times they had spent together at Tommy's, the food and history, and Pomeranz stated her desire to have one last mocha milkshake from the Coventry restaurant. Knowing Pomeranz couldn't leave the hospice, Klein got an idea: he wondered if the owner of the restaurant, Tom Fello, might be willing to help out.
Near the end of June, Klein emailed Fello, explaining the situation. To Klein's surprise and delight, Fello called a few days later to brainstorm a way to get Pomeranz her wish. 
"He clearly was a good-hearted guy," Klein said. "Once he figured out how to get (the milkshake) out, it happened pretty quickly."
Fello said sending a milkshake out of state was a new experience for him, and he was initially worried he wouldn't be able to ship the shake in any capacity, due to restrictions on shipping dry ice. A call to UPS assuaged any concerns he had regarding shipping – the package simply had to be less than five pounds.
"We called it 'Milkshake Mission Impossible,'" Fello said, laughing.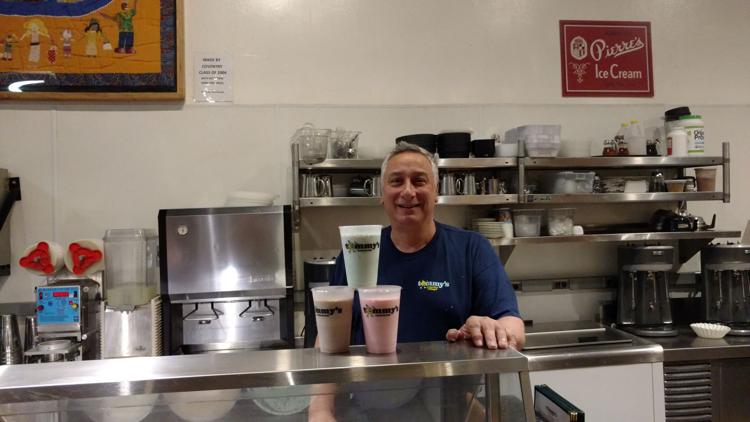 Klein also found it funny that one of Fello's main concerns regarding the entire event was that he didn't want the shake to lose its quality due to the freezing, as he wanted Pomeranz to experience the shake as it would be in the restaurant.
"I said 'Tommy, are you kidding? This is just such a mitzvah that once she sees the Tommy's cup alone that will make a difference, and of course it will taste great,'" Klein said. "And it did."
Fello said he took the milkshake package to UPS, but missed the first truck. Fortunately, he learned he was all set to ship the package and there would be another truck leaving at 6 p.m. that same day, so he took the shake back and put it in the freezer until then.
"And like six or eight hours later, she's in a picture on Facebook with a gigantic smile on her face saying that she got her mocha milkshake and she was so happy to have that happen," Fello said. "And obviously, when I saw that picture, my god, my heart just about exploded. It made me feel so proud and so good that I was able to make someone in such a condition and situation have some little bit of comfort. I'll tell ya, it was just touching."
Klein said he didn't tell Pomeranz he was collaborating with Fello to make her wish happen.
"I get this text from her (after she got the package), asking if I was a part of this, saying this is incredible," Klein said. "She talked about it all the time for the next couple of days."
Klein took to Facebook to thank Fello and his employees for their help, which is when Fello said things "went crazy."
"I had all these people calling and emailing, more than 15,000 in total, from all over," he said. "Just today at work, I had two people from London calling me and thanking me … it just goes to show how much people love good things happening to good people. It just is so touching to be a small part of this. But people are treating me like I did something over the moon, but to me, that's what you're supposed to do, you're supposed to take care of people if you're able to.
"I was in a lucky spot where I was able to actually do something, and boy does that make you feel good. When they talk about, 'It's better to give than to receive,' boy they weren't just kidding. My god, I feel like I won the lottery. I'm so blessed to have these people calling me, emailing me, telling me how they touched their hearts … it's great to be a part of it."
Sadly, Pomeranz died July 28 at age 50. But she spent the last weeks of her life sharing the story of her Tommy's milkshake and laughing.
"Emily was famous for her laugh," Klein said. "I called it her 'trademark laugh.' She had a great sense of humor. She loved to tell the story and laugh. She said, 'Who would have thought that my childhood favorite restaurant would go out of their way to send me a milkshake?'"
Klein visited Tommy's recently to thank Fello for taking the time to send the shake, and Klein said Fello thanked him for getting Tommy's involved.
"He is so genuine, it's not made up," Klein said of Fello. "It shows the character of the business. Not only are they a great business, but they care about people."