Though opening a doughnut shop or bakery isn't an original venture, Jeff Sabroff, and his partner, Dustin Goldberg, said it wasn't going to stop them from trying their hand at the sweet treat. 
Their shop, Goldie's Donuts and Bakery, which is kosher, opened May 1 in Lyndhurst in the former location of Amy Joy Donuts.
"We've been watching the trend of doughnuts not only in Northeast Ohio, but geographically across the country," Sabroff said. "The consumer demand for these spaces has grown over the last couple years and people want to spend money at local purveyors of these services. We wanted to give this venture a go and this guided our reasoning of wanting to be in the doughnut space."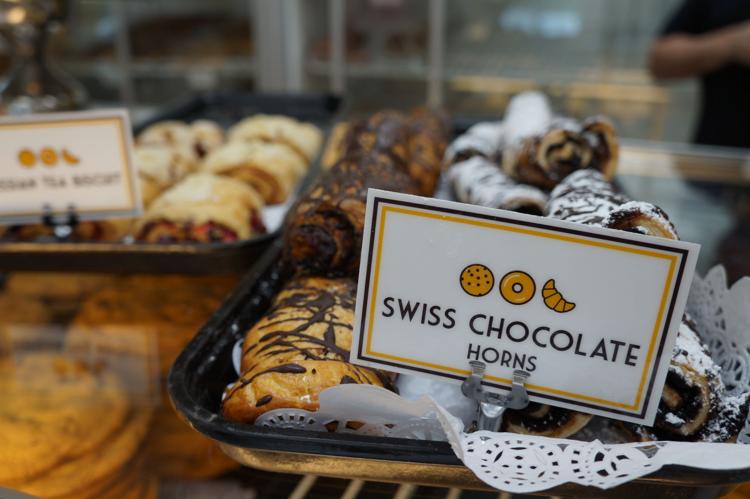 Sabroff, who lives in Pepper Pike and attends Temple Israel Ner Tamid in Mayfield Heights, said Goldie's is different from other doughnut brands.
"What sets us apart is that we are conscious of the products we use," he said. "We're making all our products fresh in the middle of the night every day. Since opening, people have told us that the products are on such a higher-quality level. That was always the focal point for us – people want to be consumers in spaces where there is heart and passion in the product."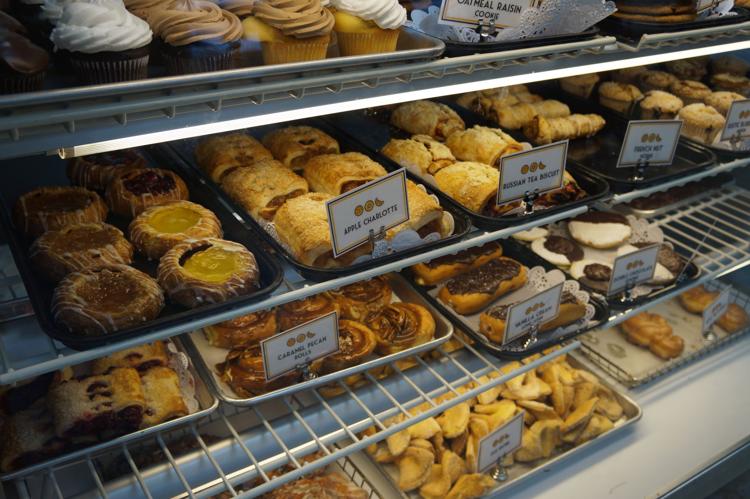 Dustin Goldberg, president of D.O. Summers Dry Cleaners, said he's excited to begin this venture.
"I'm excited to interact with the community and bring back traditional, American-style pastries," he said. "I think there has been an absence of this in the area and we were given an opportunity and hope to seize it."
Customers can enjoy specialty doughnuts, brownies, Russian tea biscuits, coconut bars and Swiss chocolate horns. But out of all of the doughnuts and other sweet treats, Paloma Goldberg, Dustin Goldberg's wife, said a more traditional treat has her heart.
"My favorite would be the Mama Goldie's chocolate chip cookie," she said. "My mother-in-law comes in and makes it herself. So, I hope she passes that recipe to us."
Since Lyndhurst and the surrounding cities have large Jewish communities, Sabroff said making the products kosher is important. Goldie's products are certified kosher by Rabbi Naphtali Burnstein of Young Israel of Greater Cleveland.
"So many people have yet to realize we are a kosher bakery," he said. "Getting that to our emerging market of customers is important as there is a gap in that space. So many customers come here and are thrilled (we're kosher). This is something where the community already has limited options and we're happy to be able to provide for them."
Not only is Goldie's conscious of the community's dietary and religious needs, the bakery is socially conscious within the larger community. Using the shop's specialized doughnut of the month, the brand plans to raise money quarterly for community organizations. 
"We want to be business people, but we also want to make an impact in the community and with our customers," Sabroff said. "Business isn't only business."
Though there aren't any clear plans for expansion, Sabroff said anything can happen.
"First, we're going to learn to crawl before we run or walk," he said. "I'd like to do a lot with the brand and development into the future, but right now, we want the product to do the talking for us and blow the customer away. We want to be hyper-conscious about delivering the best product to our customers and then maybe facilitate expansions down the road."
Goldie's Donuts and Bakery is at 5211 Mayfield Road and is open 6 a.m. to 8 p.m. Sunday through Thursday and 6 a.m. to 10 p.m. Friday and Saturday.