Calling it a "destination," an "attraction" and a "shopping experience," Grove Kosher Market officials eagerly awaited the "soft opening" of their latest location July 22 in South Euclid.
And the smiles on the faces of owner Shlomo Goldman and CFO Rotem Carmel said it all.
Seven years in the making, the one-stop, full-service kosher store officially opened its doors at noon July 22. Even before that time, curious shoppers were already inside the 40,000-square-foot store on Warrensville Center Road in Oakwood Commons in South Euclid. Within two hours of the opening, Goldman estimated more than 1,000 people had come into the store.
"It's a great atmosphere, great excitement," he told the Cleveland Jewish News during the opening. "We're absolutely thrilled, great turnout. ... This is a destination."
As shoppers filed into the store, Carmel told the CJN, "We're just looking for people to be excited, people to come in and have a fun time. Just be excited that they have this beautiful, what we call, shopping experience. It's not just a store, it's not just a grocery store, it's a shopping experience, an all-in-one, you can get everything you need from households to food and frozen, dairy, every department you can imagine, and it's an ambiance that you have here. It's going to be very exciting."
Goldman said he had his eye on the Greater Cleveland market for years, especially as the Orthodox community continues to grow.
"I wanted to come to the Cleveland market about seven years ago ...," Goldman said. "It just feels amazing. I love to see the people smiling, the younger, the older, the kids, it's just amazing. I always look at the market that's lacking. It's such a big Jewish community and I see the schools have hundreds of kids. I see the synagogues from Reform, Conservative and Orthodox. ... I see where's a need for it and I said you know what, I pinpointed Cleveland a long time ago."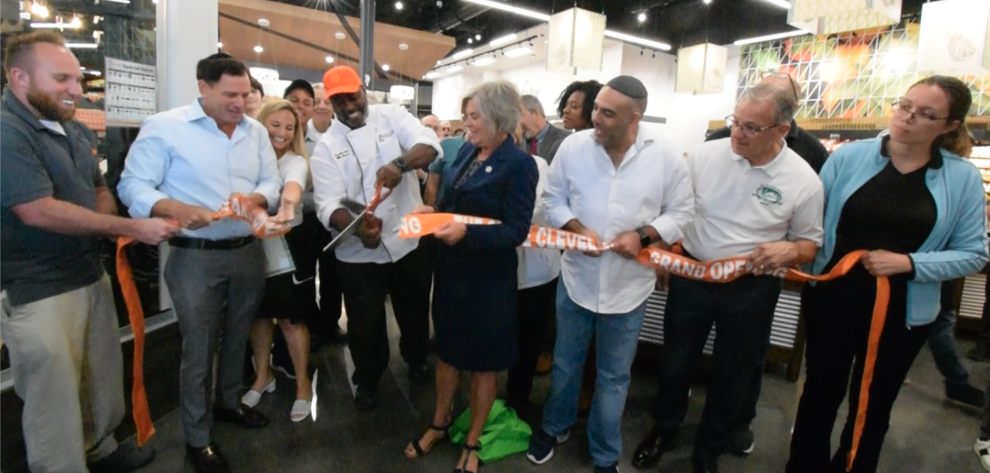 Goldman said many of the shoppers are familiar with kosher, one-stop, full service stores that can be found in New York, New Jersey, Washington, D.C., Florida and many other cities. He owns five other stores, in Southfield, Mich., and Boca Raton, Delray Beach, Hollywood and Surfside, Fla.
Operators of kosher stores have discussed a location in Greater Cleveland for years, and in 2015, a New York businessman had plans to build near Richmond and Mayfield roads in Lyndhurst, but those plans never came to fruition. In 2016, New York-based Seasons kosher grocery store announced it would add a location in Cleveland and a building was constructed for it. However, Seasons filed for bankruptcy in 2018.
In March 2020, AE 150 Street Owner LLC & Grove Realty LLL purchased the property that was built for Seasons from Cleveland Kosher Supermarket LLC for $2 million.
Now, Goldman's dream was becoming reality. And he was able to make this store a reality during COVID-19.
"I always say G-d always put me in the right spot," Goldman said. "Seven years ago, it didn't work out. I know some other stores wanted to come in and actually backed out when they said they're coming. It was really meant for me to be here."
Asked if this store would be a game-changer in the community, Goldman answered, "I hope so, I hope so."
Grove Kosher Market welcomes shoppers during its "soft opening"
Opening the doors 
At the opening, elected officials and city employees from South Euclid were on hand as well as Lyndhurst Mayor Patrick A. Ward.
South Euclid Mayor Georgine Welo helped to cut the grand-opening ribbon and welcomed Grove Kosher Market to the city.
"We're so excited like I said before, I really think this is going to set the tone for the whole neighborhood," Welo told the CJN as she toured the store with Goldman.
She pointed out its proximity to Jewish day schools in the area.
"We have a lot of young families in the area," she said. "We also have the people that chose to stay in South Euclid, a lot of older Jewish people who didn't run out to the 'burbs and stayed close to Cleveland. They were the ones who helped build the synagogues, and so I think this reinvestment is probably a testimonial to what they loved about Cleveland because they're the ones that came here and why you (Goldman) chose to come here."
Welo also said the store's proximity to University Circle with Cleveland Clinic, University Hospitals and Case Western Reserve University will be a big draw.
"Being in such a diverse community, especially close to University Circle, people can go down to the art museum and then come in here for lunch," she said. "They can pick up their shopping. If you're a grad student, what a better place to come when you don't have time to cook because you just came out of the Clinic or you're a resident, so they're offering so much to everybody."
Customers were greeted with free samples of pizza, sushi, pastry, live music, raffles, face painting and more.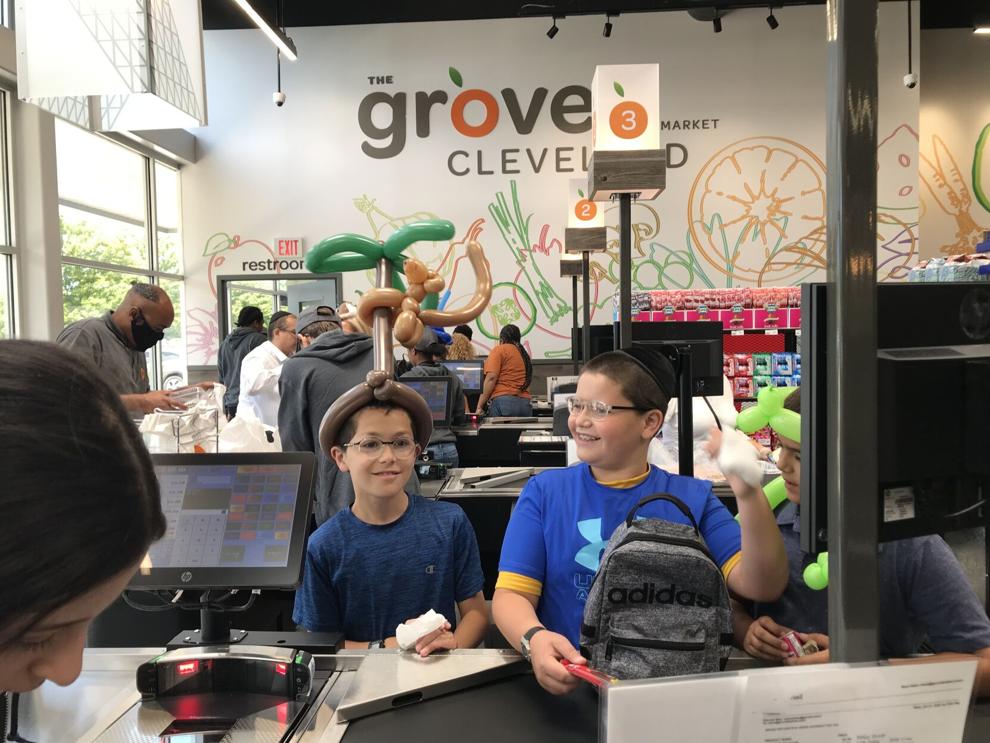 An aroma of freshly-baked challah and pastries, and simmering hot chicken and beef permeated throughout the store.
Goldman said he expects shoppers to come from Columbus, Erie, Pa., and many other cities to enjoy the Grove Kosher Market's offerings. Shoppers from those cities already make regular visits to the area's kosher establishments and many Clevelanders who make frequent trips to New York and New Jersey to shop can now do so in their backyard, Goldman added.
"This becomes an attraction," Goldman said. "When they come, they will bring their people here. When it comes to Passover, comes to Rosh Hashanah and it comes to all the High Holidays, they will bring their friends here and say, 'This is what we have in South Euclid.'"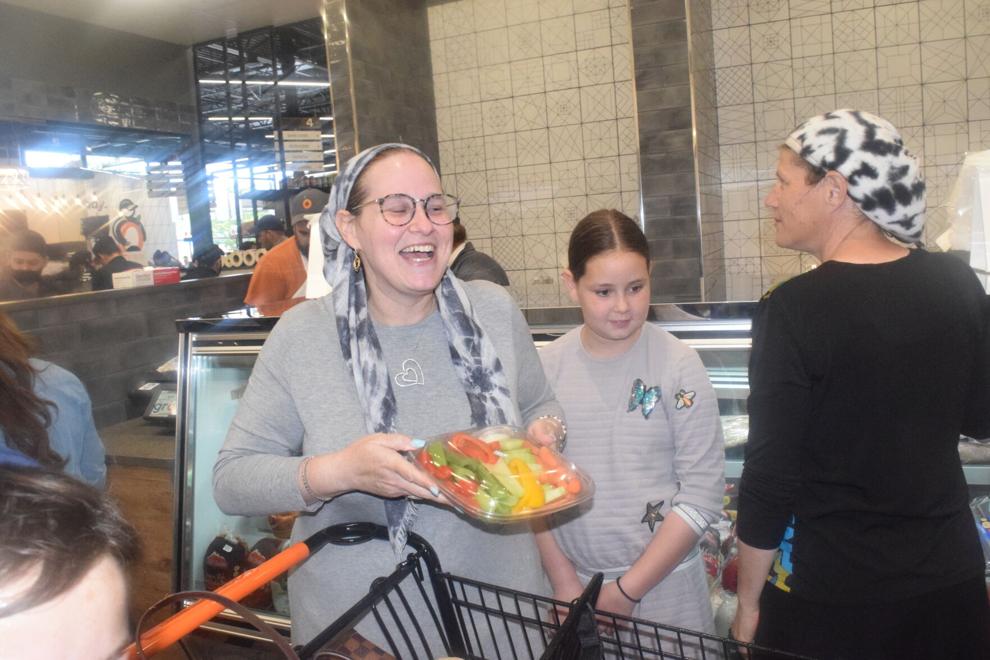 What's inside 
The Cleveland store is larger than the Florida flagship store in Boca Raton.
The store features hot and cold items, including pizza and sushi; a deli; a bakery; grab-and-go items like sandwiches, wraps and salads; and fresh-cooked meats. It also offers paper products, household cleaning supplies, a floral section and more.
Wine and beer will be sold once the store obtains its liquor license, which could take up to 6 months.
"The way this one differs from our other stores is that Grove Kosher Cleveland is the first of its kind up here in the Ohio area," Carmel said. "By us in Florida, there's a lot of kosher markets, so the excitement level, while it's still exciting, this is a little bit more exciting because it's the first of its kind.
"The general consensus that we're hearing among people here in Cleveland is that they have to go to multiple shops to get what they need, a bakery shop to get some bakery goods, a grocery store to get some groceries, a meat butcher shop to get some meat. It's a very inefficient use of time, so we're going to change that by a one-stop shop. Someone comes in here and will be able to get everything they need and they'll have time to do others things, like spend time with their family or devote time for work or other things and hobbies they enjoy."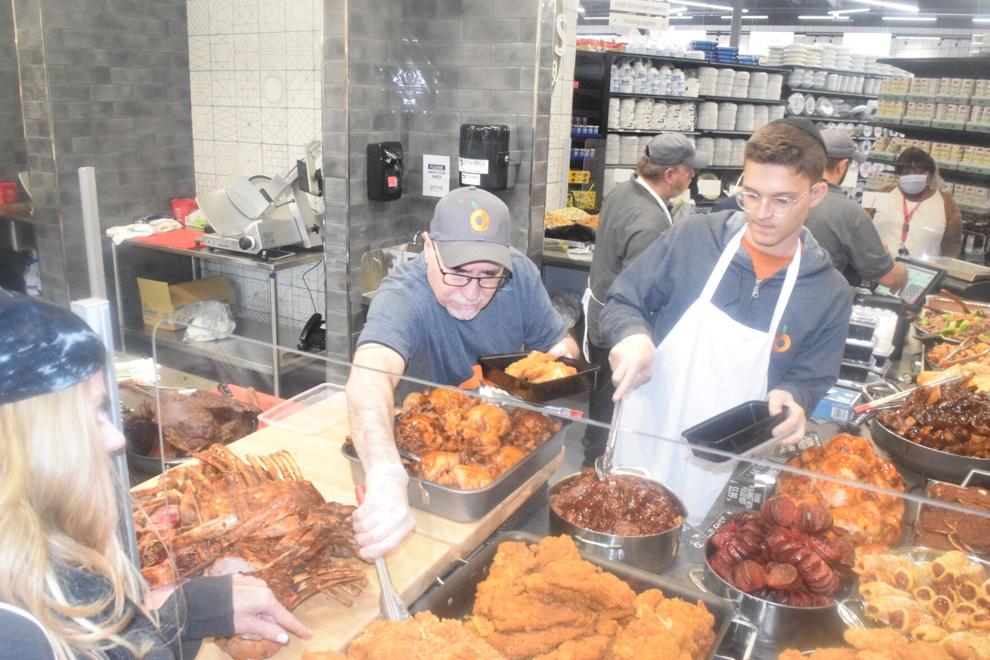 Carmel said the store will be competitive in pricing.
"We will be very comparable if not a bit cheaper," Carmel said. "We're going to come out with specials weekly. We're going to hope we stay very competitive."
The store is under supervision of Cleveland Kosher.
Grove's hours of operation are Sundays from 8 a.m. to 7 p.m., Mondays through Wednesdays 8 a.m. to 8 p.m., Thursdays 8 a.m. to 9:30 p.m. and Fridays 7:30 a.m. to 5 p.m.
One shopper was overheard saying he couldn't believe the turnout at the soft opening, but he wasn't surprised.
"Everyone is here," he said.