Le Chaim, a new kosher restaurant, opened Aug. 14 at 14417 Cedar Road in South Euclid.
Owned by Haim and Devorah Leibowitz of Beachwood, the restaurant held a preview event Aug. 11. Le Chaim is under the supervision of Cleveland Kosher, according to Haim Leibowitz.
The restaurant is operating under a soft-opening period, offering a special menu with items like pita, baguette or wrap sandwiches with beef kabob, falafel or grilled chicken; grilled chicken/schnitzel salads; or burgers, topped with lettuce, tomato, onion, pickle and a special sauce. There are also children's items like hot dogs, chicken nuggets and chicken poppers, as well as french fries and rice. It also has an oneg Shabbos take-out menu for the soft opening, with items like babaganoush, hummus, corn salad, salmon, roasted chicken, brisket and cholent.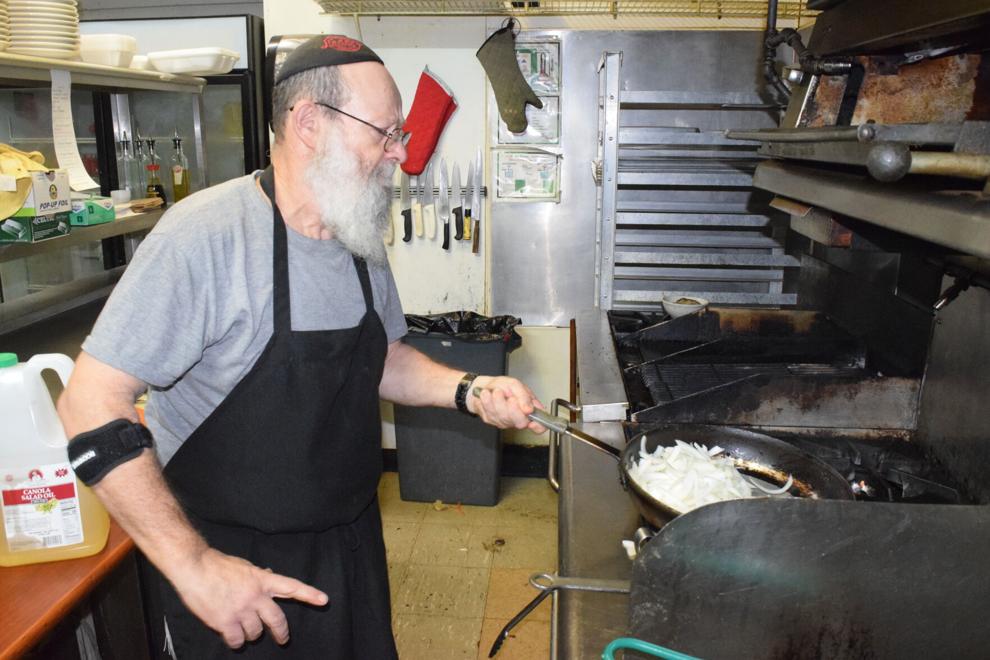 The intention is to switch to a full menu within two weeks, Leibowitz told the Cleveland Jewish News Aug. 16.
"Introducing ourselves to the community with the soft opening and our first opening, the response was overwhelming," said Leibowitz, who moved to Cleveland four years ago from Los Angeles. "There were a lot of people but it was nice. Everyone enjoyed the food. Ever since we moved to Cleveland, we had been looking to open a restaurant. So, we're just adjusting to the community."
He originally worked at Preferred Kosher Catering and its predecessor, JSL Catering. His family attends Chabad of Cleveland.
Leibowitz said the space made sense to him because it was centrally located to the Jewish community. The space previously housed Sababa Cuisine, which temporarily closed at the end of September 2021 and never reopened. Its last Facebook post from Nov. 12, 2021, indicates the restaurant was to be closed "until further notice as we regroup and reassess." The restaurant opened in 2010 and was under supervision of Cleveland Kosher. It's website, sababacuisine1.com, is also listed as an expired domain.
Being able to offer a kosher restaurant in the same space felt right, Leibowitz said.
"Our plan is to renovate the space and make it nicer, a full renovation," he said. "We plan to do a lot of goof stuff in the community, eventually even a once-a-month fancy dinner with three courses. We will also eventually do Shabbos take-out as well."
And while the name of the restaurant is similar to his name, Le Chaim is not named after him, Leibowitz said. Its name comes from wanting to connect people and bring the community together among food.
"We're trying to translate the idea of saying 'l'chaim,' that customers can come here and say it together, blessing each other," he said. "Our goal is to bless each other and make everyone happy. Our goal in life is to help out all Jews."
Hours are currently noon to 7:30 p.m. Sunday through Thursday. Meals can be ordered until 5 p.m. on Thursdays, but patrons can stay until closing.