Shaker Heights' Lucy's Sweet Surrender appeared on the Food Network's "Bake You Rich," a baking competition hosted by Buddy Valastro of "Cake Boss" and owner of Carlo's Bakery, on May 6 it was eliminated in the competition's second round. 
Michael Feigenbaum, owner of Lucy's Sweet Surrender, represented the bakery. In the first round, Feigenbaum prepared a chocolate chestnut torte with fresh whipped cream.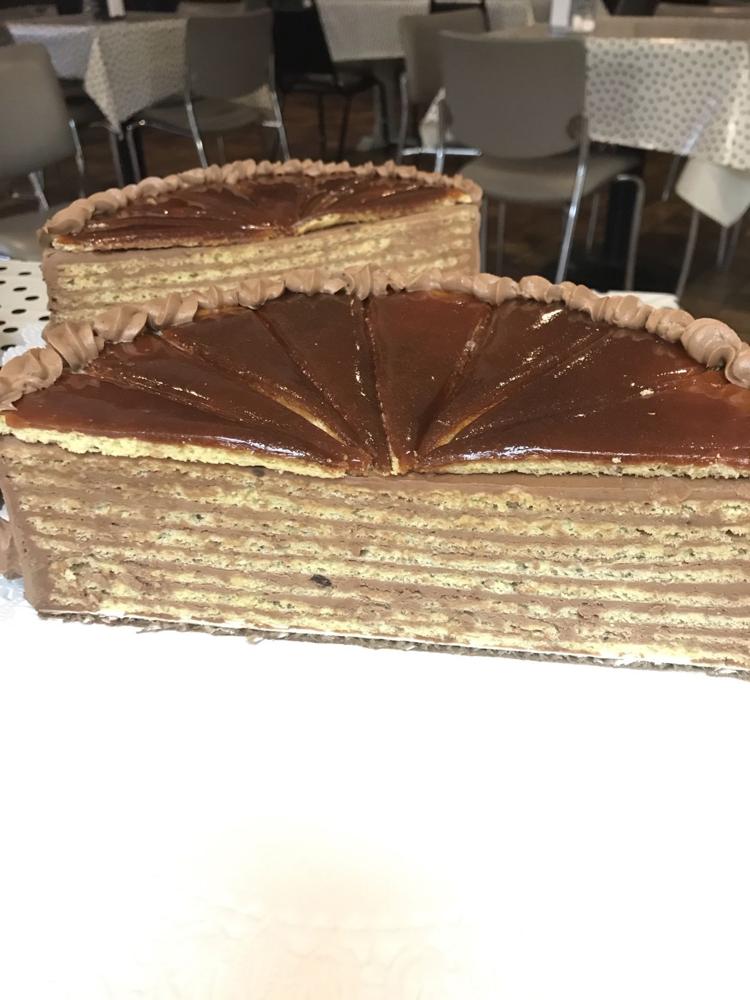 "I baked the two-tiered cake and assembled it, decorated it and chilled it," he recalled. "I made marzipan from scratch and used white chocolate fans as a topper. I did this in under two hours."
In the second round, Feigenbaum made a Dobos torte, which he hoped to be the winning product, he said.
"It's a nine-layer cake with chocolate buttercream and topped with caramelized sugar," he stated. 
Though he was eliminated in the second round, Feigenbaum said the products were well received by the judges.
"But I think for the purpose of mass production, my Dobos was not what they wanted," he explained.
As for his goal of promoting his bakery, Feigenbaum said it's been a mix.
"I have had a somewhat good response from the show, but my goal of attracting some junior partners has not happened," he said. "I will say the 'Food Finds' show had a much more dramatic sales effect. We have had thousands of sales from that show. The new show was not really promoting the contestants as much as it was Buddy and his company. But it is what it is. I did have fun doing the show."