On Oct. 5, 1999, brothers Pete and Mike Mitchell were preparing to open their first ice cream shop. Excited and nervous, the pair weren't really focused on the future of the company – they wanted to have fun and serve ice cream.
But 20 years and 10 locations later, Pete Mitchell looks back on the last "meaningful and fun" two decades with fondness and satisfaction.
"It's the relationships we've made," Mitchell, 48, said. "That brings the most joy and deepest sense of satisfaction. From customers and employees, to community members and the farmers we get ingredients from, it's so meaningful."
When thinking about the company's journey to the present, Mitchell described it as "slow, steady and gradual." Recalling that October 1999 day in Westlake, the pair didn't really have a thought-out plan for expansion.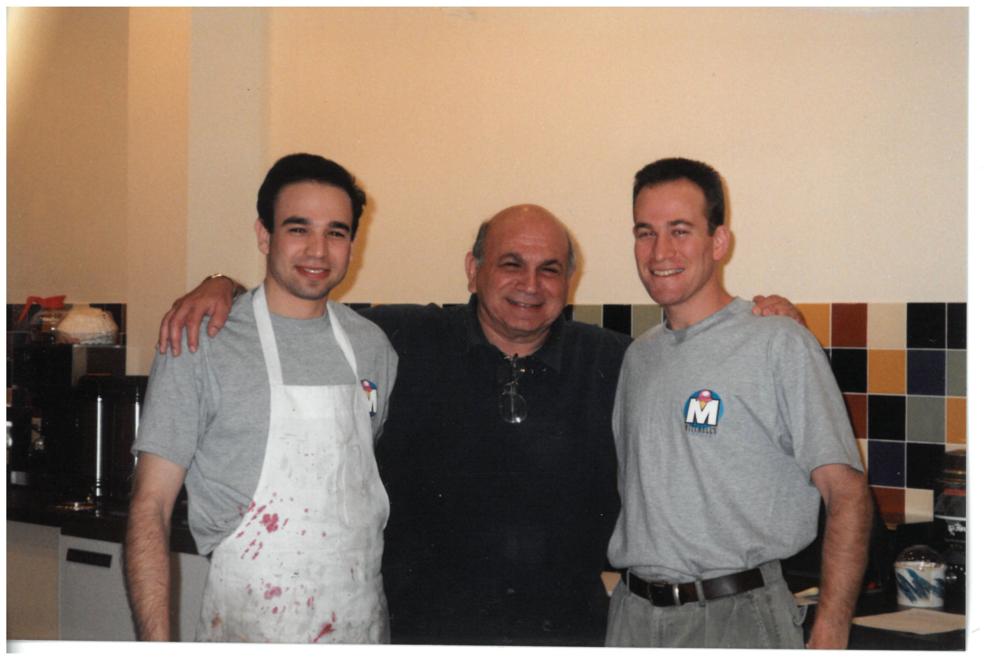 "We always hoped that one day it would become busier and we could open more locations and have pints of ice cream in the stores, but we didn't have a focused time frame when it came to growth," Mitchell said. "We wanted to enjoy our work and do something we were proud of."
Even though Mitchell's Ice Cream is a well-recognized brand throughout Northeast Ohio, Mitchell said he and his brother still view the operation as "a small, intimate group of passionate people."
"I don't think we're always aware that some people perceive us as a bit bigger than we think or as more of a presence," he said. "So, it's been a gradual process over the past 20 years changing the scale of Mitchell's from one shop with four part-time high school employees and Mike and me, to today, where we need more help than that. But, it's always felt like that to us anyways."
With a success story like Mitchell's Ice Cream, Mitchell noted there have been difficulties to overcome.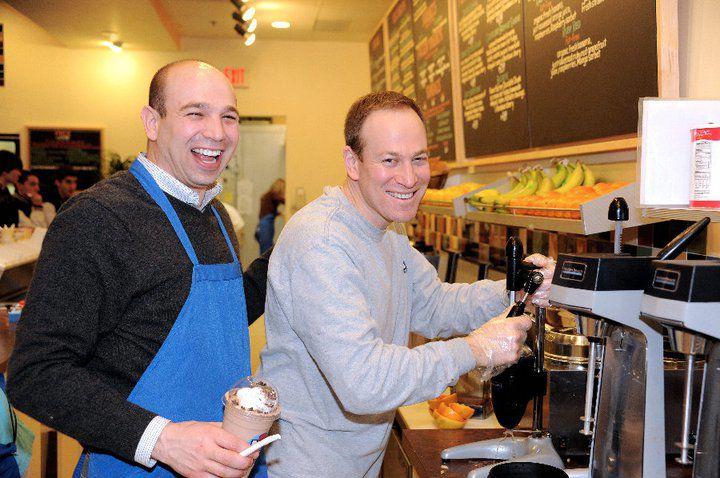 "Mike and I continue to work on getting better and being better leaders in the sense that we try to have the work experience at Mitchell's to be one that is engaging and appealing," he explained. "So, finding ways to keep all our team members engaged, motivated and passionate about the work we do together is important to us. We've gotten better at that over the years. I wasn't always good at that. But over the past 20 years, there have been certain periods of growth that required everything we had."
Even if there have been difficulties, Mitchell said they've added to the positives. It all comes down to the team they'veemployed.
"It's going to sound so cliche and cheesy, but we have a great sense of feeling so fortunate for how things have worked out over the past 20 years," Mitchell noted. "We're so grateful for our people and team members. These are amazing, capable, smart and dedicated people. Some of them have been with us for almost all 20 years, too. What is most exciting about where we are today – relative to when we started – we've become a bit better established and on more solid footing financially. This allows us to continue to work on making our little corner of the universe here at Mitchell's into a place where people who contribute to what we do have a nice life and work experience that provides for them sufficiently, and for them to have a nice balance in their life."
But what has made the experience the sweetest, Mitchell said, is working alongside his brother.
"Our relationship as brothers and siblings is very important," he said. "I always read about small businesses where siblings and family have a falling-out and I can't imagine that. Mike and I share common values but have different strengths that complement each other."
Right before opening that first shop in Westlake in 1999, Mitchell said he was 27 and his brother, Mike, was only 22 and fresh out of college at The Ohio State University. Thinking back on that time and what he felt then, Mitchell said he could never do this without him.
"I wouldn't have wanted to do this on my own," he said. "It was doing this with Mike that made it sound possible and appealing. To this day, I can't imagine it being the same without him. And that is still a total understatement."
Looking forward, Mitchell said the company is going to continue to focus on making a positive impact on the community and other small businesses.
"It's a neat opportunity to have microeconomic relationships that benefit other smaller companies as well," he said. "Mike and I are hoping to continue to do this for a long time, and if we have good fortune, we're hoping to continue to impact people positively. It won't look a whole lot different from where we are today. We always have a list in our pocket of ways to make progress, and that list never goes away. There is always the next opportunity to do something neat."