Even if you're only speaking to them over the telephone, anyone can tell Samantha and Barry Guttman have a great dynamic. 
The newlyweds find themselves finishing each other's sentences and knowing what the other was going to say possibly before it was even thought. With inside jokes and banter between them to last a lifetime, the couple said they were interested in each other from the moment they met.
Thinking about their first impressions of each other, Samantha said she found him "super funny and very easy to talk to."
"He says he could talk to a doorknob and hold a conversation," Samantha, 24, said, joking. "He makes me feel comfortable and at ease."
As for Barry, 31, he sang praises of his wife, even when he first met her.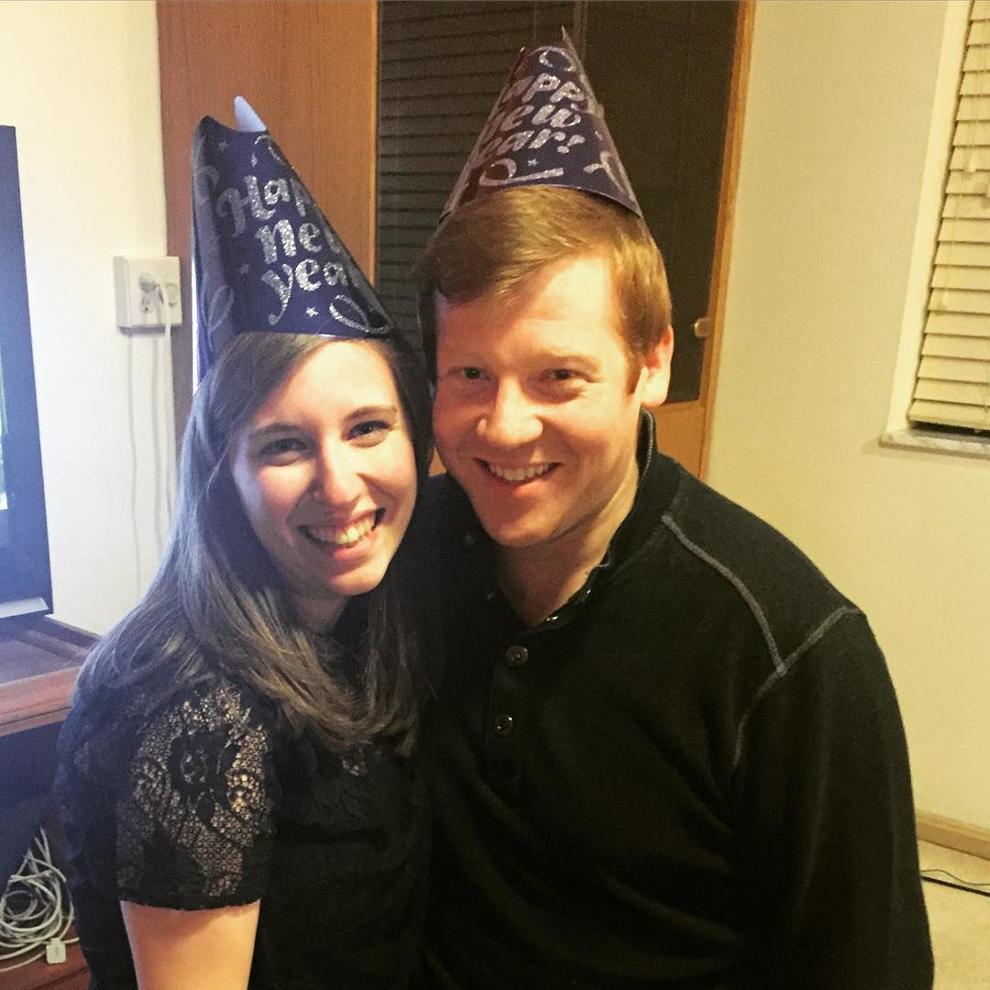 "I thought that Sam was somebody who was a tremendous listener and is considerate," he said. "In the long run, I've definitely seen that."
Magazine matchmaking
About four years ago, Barry found himself on the pages of the inaugural Jstyle Singles Issue. The magazine, a sister publication of the Cleveland Jewish News, contacted him and he went through the process of getting fitted for clothes for the fashion shoot. 
According to Samantha, her mother reached out to her roommate's mother, who happened to be friendly with Barry's family and proceeded to tell him about Samantha after she saw him in the magazine.
"What I know is that I got a phone call from a 216 area code that I didn't recognize," he said. "She said Devra (Samantha's roommate) has a roommate and goes on about how great she is. And finally, she says she thought it would be great if I got to know her. I said OK and asked for her number. She said, 'Yeah, I guess I could do that.'"
Barry proceeded to do nothing for two weeks.
He finally called her, which happened to be on her birthday, and they went out. 
"The rest is history," Barry said.
Their courtship
Though the couple said they had a great time on their initial date, it was not the most memorable part of their courtship. Barry recalled the couple's third date – in which he found himself in a slippery situation.
"When we started dating, Sam was a senior at OSU and was home for winter break," he said. "Our first date was a week before she was supposed to go home. Our third date was later that week and we went to see 'Big Hero 6.'"
Barry noted he had already seen the movie with his siblings, so he knew it'd be perfect to see on a date.
"After the movie, I took her home and then I drove back from her mom's house in Solon to my apartment in University Heights," he said. "Then there was this sudden, horrible blizzard. It was so bad. 
"I was merging onto I-271 from (U.S. Route) 422, and there was a snowbank across the entire highway and for some reason, I decided to power through it in my Honda Civic. The snowbank won. My car glides onto the highway at like a 45-degree angle on the side of the road. I was fine but I'm sitting there, thinking, 'this is completely terrible.'"
As Barry waited for AAA, he remembered that he had to text Samantha when he got home and knew this could take a while. Once she got the text message, she immediately thought it was a bad joke.
"He's a funny guy, but I said that wasn't funny," she said.
He told her it wasn't a joke, but he was fine and had his car towed to his parents' house in Beachwood.
The bright side of the story, Barry said, was he got to drive around in a new Cadillac STS for seven weeks while his car was being repaired.
"That was the only reason I continued dating him," Samantha said, jokingly.
Though it was a funny memory, the couple also recalled their second date as one of the most memorable moments in the relationship. 
"Our second date, we were at the art museum and we were looking at the art," Samantha said. "We were looking at the walls and I saw one of the pieces in the room and decided to get a closer look. I was getting closer and rammed my face into the glass around it. Needless to say, that was one of the most embarrassing moments of my life."
Barry said, jokingly, "I'm pretty sure it shook the foundation of the museum."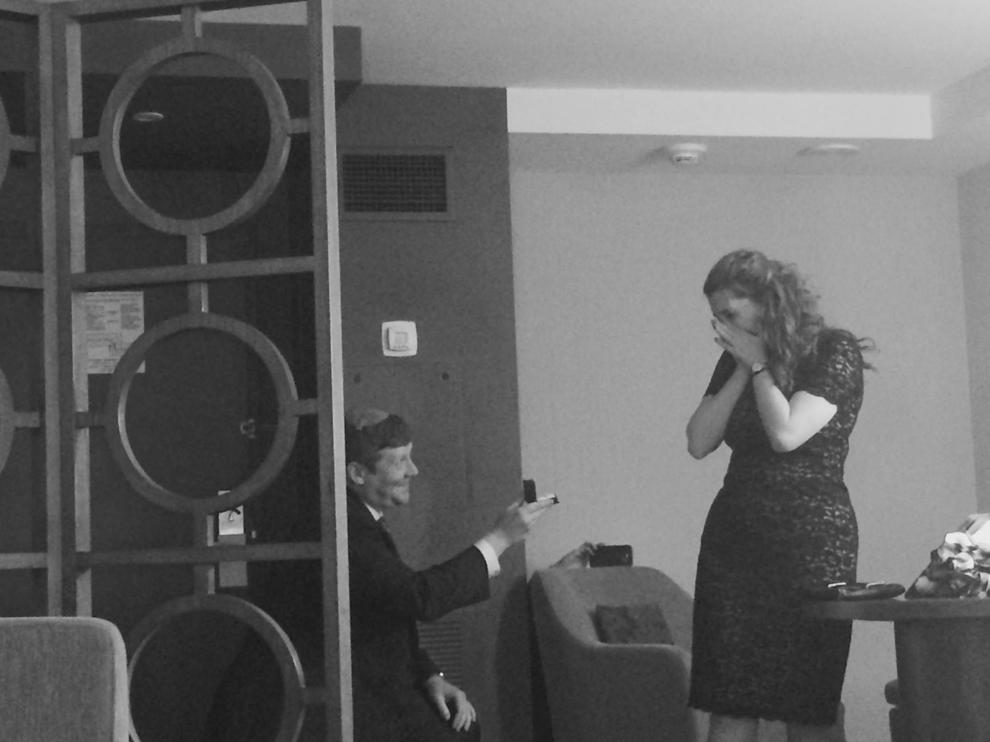 Precarious proposal
Looking back on it now, Barry said it's easy to say Samantha said yes. But the proposal itself was a stressful and precarious affair – and even went through a whole plan change.
Barry said he had this elaborate and over-the-top proposal planned that didn't happen. He wanted to enlist Rascal Flatts, who Samantha is a big fan of, in a ruse of pretending to be homeless people in Public Square.
"But, it never came together because I could never get a hold of them," he said. "What happened instead was a totally opposite route."
He said his backup plan was something Samantha's style – personal and intimate. But, that plan also almost didn't come to fruition.
"At the time, I was the vice chair of the (Jewish) Federation (of Cleveland's) Young Leadership Division, and the annual event was at the Weston Downtown," he said. "We reserved a block of rooms for people who didn't want to go home. So, Sam and I decided to make a thing of it and stayed in the city. 
"I reserved the room and I called up the front desk and told them I'd be proposing to her," he said. "I had my brother-in-law and my sister come in and bring props as part of the proposal."
Barry said he coordinated the whole thing with them, having them bring flowers when they were checking in, so Samantha wouldn't see. It kind of snowballed downhill from there.
"So, it's Saturday night before the event and I walk in and tell them my name," he said. "The hotel staff go,  'Congratulations!' and I'm glaring at them."
Though Samantha was standing right there, she said the whole thing went over her head.
"They upgraded us to a suite, too, so right when you walk in, on top of the table are chocolate-covered strawberries and a glass of champagne with two glasses," he said. "I was like, 'Oh my god. You guys are killing me here.' We put our stuff down and I get a text from my sister and brother-in-law that they were here."
At that point, Barry needed to escape to meet them. So, what does he say?
"I told her I had to go to the bathroom and then disappeared for 20 minutes," he laughed. "It's a running joke that I always leave her alone at these events, so it wasn't too out of the ordinary for me to go missing."
After it was all said and done, Barry said everything went perfectly. He gave her rainbow roses, a Baymax plushie and presented her with an iPad. 
On the iPad, there was a video of "America's Got Talent" contestant Piff the Magic Dragon saying Barry had a question. He got down on one knee and it went off without a hitch.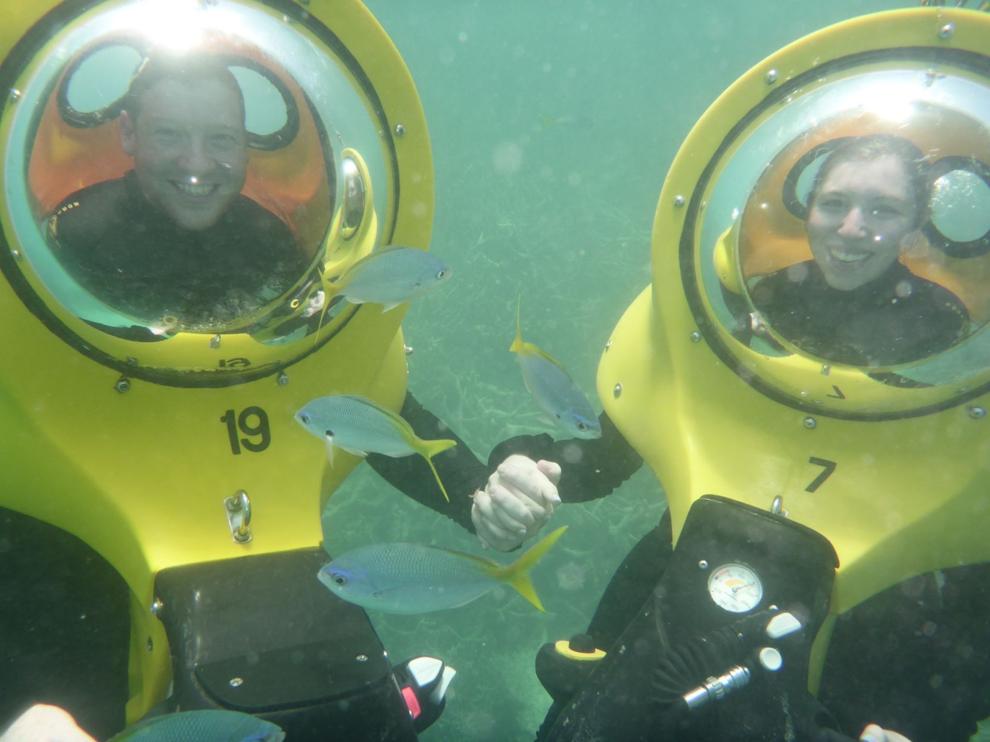 A honeymoon Down Under
A few months after the wedding, Barry and Samantha took a trip to Australia for their long-awaited honeymoon.
"We spent about two weeks there," she said. "We knew we were going in February and wanted to go somewhere warm. It's the heart of the summer there in February and that was pretty cool. We wanted to go somewhere far away and spend a significant time together."
The couple toured Sydney and Melbourne and visited wildlife reserves. They later went to the Great Barrier Reef.
"We zip-lined through the rainforest," he said. "While we were at the Great Barrier Reef, we did something called Scuba Doo. Essentially, it was an underwater floating Vespa and you were scooting under the reef. It was awesome."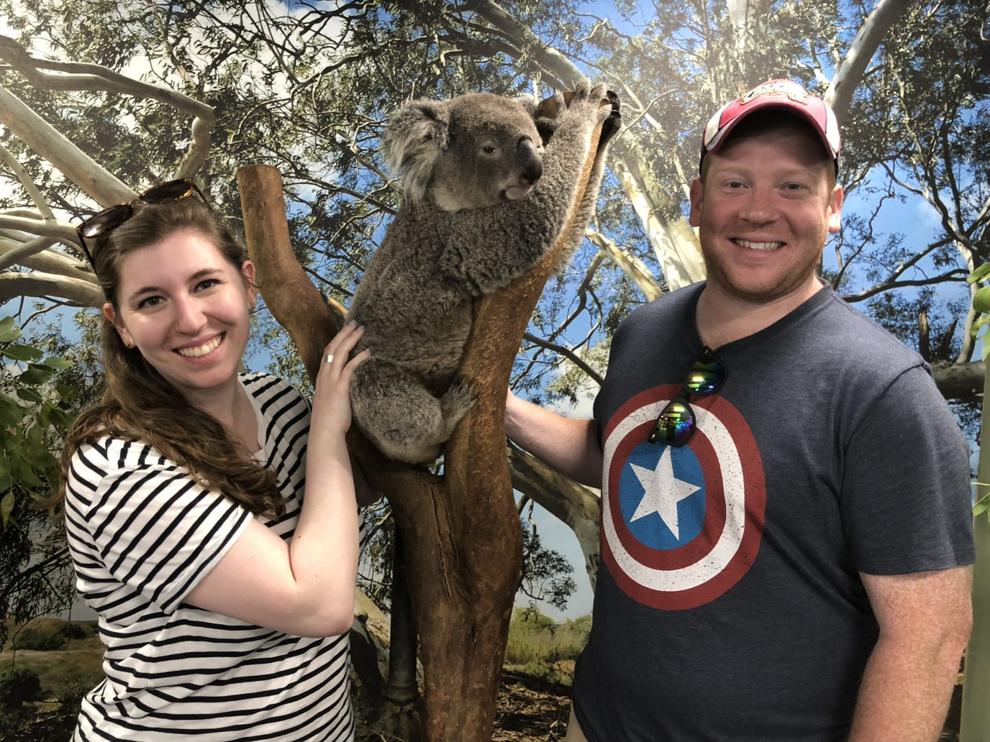 Samantha said they spent time in one of the oldest tropical rainforest in the world, which was important to her.
"We also got to see normal culture there too," she said. "We learned that over there, you sit in the front seat when you take an Uber."
Barry said they also got to see Ben Folds Five at the Sydney Opera House.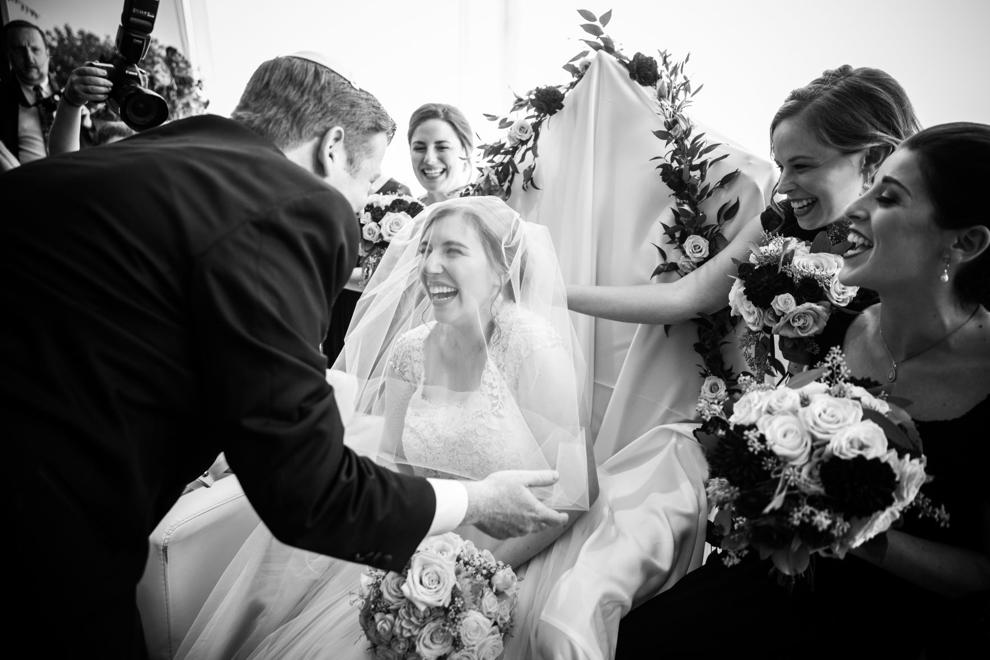 Looking to the future
As for their future, the couple is excited and optimistic.
"Something I am looking forward to most is sharing those unknowns," Barry said. "Those things you don't ever expect that come out of nowhere on some random day and you have to figure it out as you go. There is something kind of fun about having a team to tackle those kinds of things. I look forward to the mundane and us conquering the world."
As Barry detailed what he looks forward to, there was a happy silence from Samantha as she listened.
"I definitely agree," she said, with a smile in her voice. "I completely feel the same way."