For many years, Adrienne Yelsky loved working. She taught many subjects, including "Lessons of the Holocaust," a course created by Leatrice Rabinsky, at Cleveland Heights High School.
Though Yelsky was excited about retirement, she said it was also bittersweet, and met with "a lot of tears and a little bit of regret," especially when she wasn't sure what she would do.
But years later, she spends time as a university supervisor at John Carroll University, overseeing a small number of student teachers and helping them network to find jobs. Outside of that, Yelsky is also a docent at the Maltz Museum of Jewish Heritage. Additionally, she and her husband, Lanny, host foreign exchange students through AFS-USA and they have hosted 16 students over the past 30 years.
"They've kept us very busy," she said. "Every two years, there has been a teenager living with us and their families come and visit us constantly."
CJN: How did you get involved in your activities?
Yelsky: For the Maltz Museum, my parents were Holocaust survivors and we moved to this country when I was 12. I was born in Romania and raised in Hungary. I was teaching at Cleveland Heights when Leatrice Rabinsky created the lesson plans for schools to teach about the Holocaust. One day, they asked me if I would teach it and at first, I said no. I wasn't interested in opening up a lot of the things that were locked in my heart very tightly. I grew up hearing stories. So, I wanted to make my life into something that had nothing to do with (the Holocaust). I didn't want it to define my existence.
For my kids, it was a wonderful class, but it wasn't something they needed because they heard from us about it. But when they asked me to teach it, Heights was a different school. There were few Jewish students, so it was important for me to teach them about it and the genocides that take place today.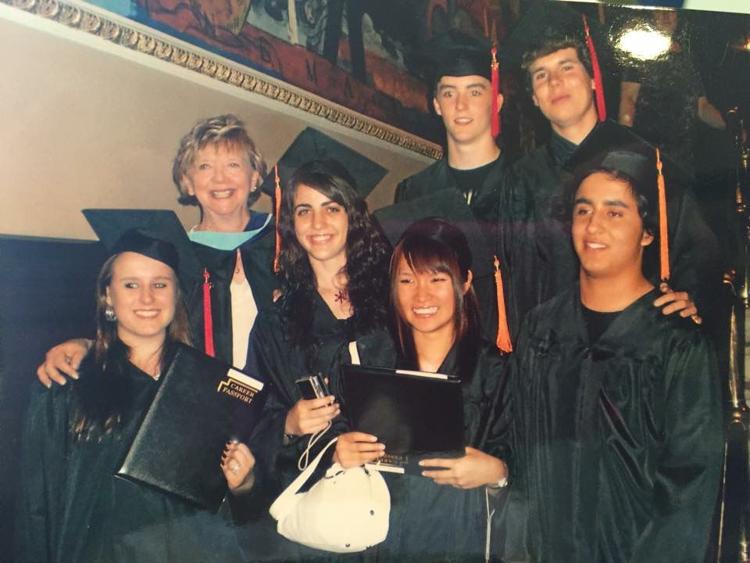 So, by the time I retired, I had 100 students sign up every year. Because of that, the museum approached me when I took my students on tours and said as soon as I retire, they needed me. But, I didn't want to do it so quickly. So, I spent my time with John Carroll and returned to it in 2014. So, that's how I've been doing it for five years.
As for AFS, I sort of stumbled upon it by accident. My daughter's school newspaper had a blurb in it about meeting host families and exchange students. I asked my kids if it was something they'd like and we ended up hosting a girl from Cyprus for five days. And soon after that, I started working at Heights and I had four exchange students in my class. Someone approached me and said since I do so well interacting with them, I should consider hosting. And then somehow, we got involved with it. From then on, we didn't stop. It was my solution to empty nesters syndrome. 
This year, we're going to be liaisons for an Italian girl, like an aunt and uncle. 
CJN: Why did you consider volunteering in your retirement?
Yelsky: This is an extension of what I used to do for money. It's educating, making a difference and being in the lives of young people. It's kind of spreading the word about doing something about what is wrong with the world and about not forgetting.
We say as Jews to not forget, and on the other hand, it is happening again over and over. Volunteering is a way for me to constantly scream that message. And not just about the Holocaust, but all the other injustices in the world too.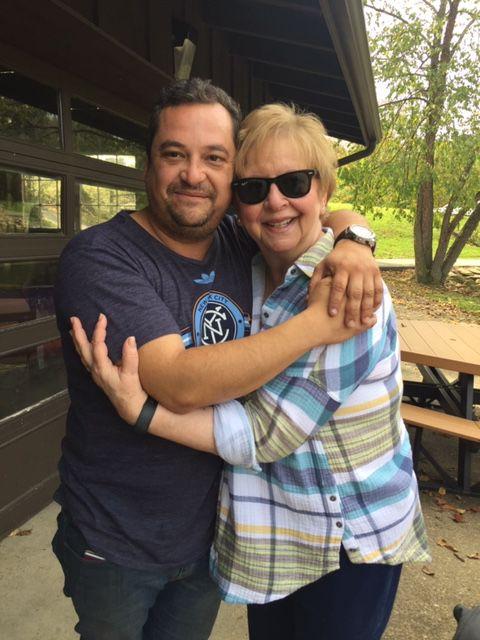 CJN: What role does your Jewish identity play in your volunteer work?
Yelsky: It drives me because if I didn't do something, and if I felt I didn't make a difference, I would be letting my parents down, who are both gone now. I'd be letting down the memory of my grandparents and aunts and uncles I never got to meet because my mother and father were the only survivors. My Jewish identity is very important to me to make sure that is never forgotten. I will always defend my Jewishness and try to spread the word about injustice.
Looking back on the past seven years of her retirement, Yelsky said one of her biggest accomplishments was getting one of her Catholic co-workers, Mary Ann Brennan, to volunteer at the Maltz Museum.
"She said it sounded cool and that I told her to come to the next docent session," Yelsky recalled. "Now, she's one of our best docents. That is one of the coolest things about the Maltz. The emphasis is shifting to be a place of inclusion and acceptance and valuing human beings as human beings, and not that Jews suffered alone. Human suffering is human suffering, and standing up to it, fighting it and speaking out is important for everyone. I'm doing exactly what I loved doing when I wasn't retired – working with young people and spreading that message."