Working as a litigation lawyer for over 30 years, Barbara Friedman Yaksic never had time for much else besides raising her children.
"I've always wanted to give more, but I didn't have the time for it," she recalled. "I have two adult children and I was working hard raising them."
Along with taking care of her mother, she couldn't get involved further than with some bar associations. After she retired, she immediately became more involved.
Yaksic has her hands in many local organizations, like Judge4Yourself, which is a nonpartisan group of attorneys that interview and evaluate all campaigning judges in Cuyahoga County. She also spends her time involved in various NCJW/Cleveland groups, like Promote the Vote, and its human trafficking initiatives.
Yaksic also serves as a legal guardian for her brother who suffered a stroke 14 years ago and she reads to children at the Early Childhood Enrichment Center in Shaker Heights.
"I read to 4-year-olds because I am a first-time grandma," Yaksic explained. "But, I would've done it even if I wasn't a grandma. I did this too while I was at Benesch. We adopted an elementary school when I was there."
CJN: What pushed you to volunteer in your retirement?
Yaksic: My father was very active in the community. He was a pediatrician. The Ohio chapter for the American Academy of Pediatrics named their volunteer award after him. So, I guess it is in my genes. My mother raised five children, so she didn't have much time to volunteer.
CJN: How did your career inspire your volunteer life?
Yaksic: I always wanted to be a lawyer and help people. One of the things I liked about my career was helping people solve their problems. I wanted to help the community out in a different way – and I found there was a lot of need. I wanted to balance it and do some other nonlegal work. I'm also working on getting my license active again so I can take on some pro-bono legal work.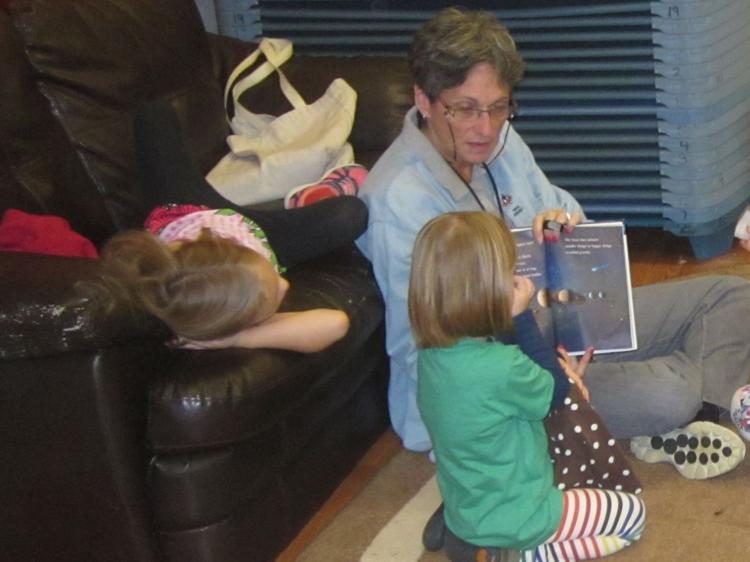 CJN: Why do you volunteer with voting and politics?
Yaksic: (Voting) determines the future. I'm concerned about the future of my children, my granddaughter and the younger generation. I want the values that we hold as a community to be represented in the government and the courts. That is why (voting) is imperative.
CJN: Why do you feel civic involvement is an important part of life?
Yaksic: I get a lot of personal satisfaction out of it. But life has been, for the most part, very good to me. So, it is important to give back to those who might not have had the advantages and the good life that I had growing up.
CJN: Do you have a favorite volunteering memory?
Yaksic: I do enjoy reading to the 4-year-olds at the ECEC. They call me "Ms. Barbecue." I do enjoy all of it, but Judge4Yourself sticks out to me. It's always important to get good judges in our judicial system. Judges do have a very significant impact on everyone's lives, whether you're in court or not. So, it's important for people to be more informed when it comes to that.
When she isn't volunteering, Yaksic enjoys traveling with her husband, Michael. She loves to see her children, David (Christy) and Sarah, whom both live out of state. Along with seeing her children, Yaksic can't get enough of her first granddaughter, Madelyn.
"I have a very full plate and both of my children live out of state, so we try to visit as often as we can," she said. "Last month, we went on a canyon trip and next we're going to Australia and New Zealand. So, we've traveled more as we've gotten older because we've had the time."
Yaksic added, "I also enjoy reading and I work out three times a week. I like to relax when I can."