Donna Kramer didn't start volunteering because she retired. She was always involved in the community, but in retirement, she viewed this as an opportunity to get involved in new ways.
She volunteers with the Jewish Federation of Cleveland's IMPACT planning group, Cleveland Chesed Center, WVIZ's public televised auction, St. Mark's Women's League, MedWish and the Maritime Museum in Cedarville, Mich.
Kramer, who has also volunteered with Medworks since 2009, said her initial involvement was "very random."
"I had lunch with a couple of friends, one of whom was the cousin of the other," she said. "They had worked at the Cleveland volunteer organization and one mentioned there was going to be the first Medworks clinic. That had been canceled but it inspired me. I have been volunteering in every clinic since then. Working with the clients keeps me going back."
CJN: What volunteer endeavor do you find most rewarding?
Kramer: It really is any of them where I have a chance to make a difference in someone's day as a result of the activity that I'm working at. It's at any of them where, primarily, the client is in need where I can do something to make their day better.
CJN: What role does volunteering play in a community?
Kramer: Obviously, people who are in need in whatever situation, if I help in an event or something or directly working with clients, that helps. But, indirectly, what I have fallen into over the last couple of years is being able to help in the back office of the Cleveland Chesed Center and more recently at the Jewish Federation of Cleveland. I've also done a little work like that with Hospice of the Western Reserve. So, I like doing things that ready (organizations like that) for performing a service, executing an event or whatever that might be. But, anytime I can use my skills to make anyone's job easier, I am thrilled to be able to do that.
CJN: How has volunteering shaped your retirement?
Kramer: I'm not sure it has shaped my retirement because I have been doing it in some capacity for so long. I started giving blood when I was 20 years old. I am just very grateful to be able to help these organizations in any capacity. For all of these endeavors, it has been a win-win situation. It helps these organizations, but it also helps me continue to grow as well.
CJN: What is your favorite volunteering memory?
Kramer: One of them, in particular, was a client came to a Medworks clinic and she was very apprehensive. She was very upset. So, I did what I could do to calm her down and expedite her through the process. From that, after she had gone through the process, I waited around to see how she did. She came out, got upset again but said she was OK. She then left, but about five minutes later, she brought her daughter back with her. She just said I wanted my daughter to meet you. That meant a lot to me and still brings me to tears.
Another situation was at a Medwork's Homeless Stand Down a couple years ago. A woman came in and she was a little grumpy, for lack of a better term. That always presents an opportunity for me to change their outlook. So, I talked with her a little bit, and as it turns out, she had some physical challenges. People wait for a long time to go in. She sort of got stampeded and I apologized as much as I could. But in the end, she just needed to talk. And I listened and did what I'm great at. I asked her for a hug and she left smiling.
Lastly, I went to Kenya with MedWish in February 2018. I fulfilled the dream of a lifetime in helping to deliver a baby. It was just for me, beyond wonderful. That and the other 449 clients we helped during the trip."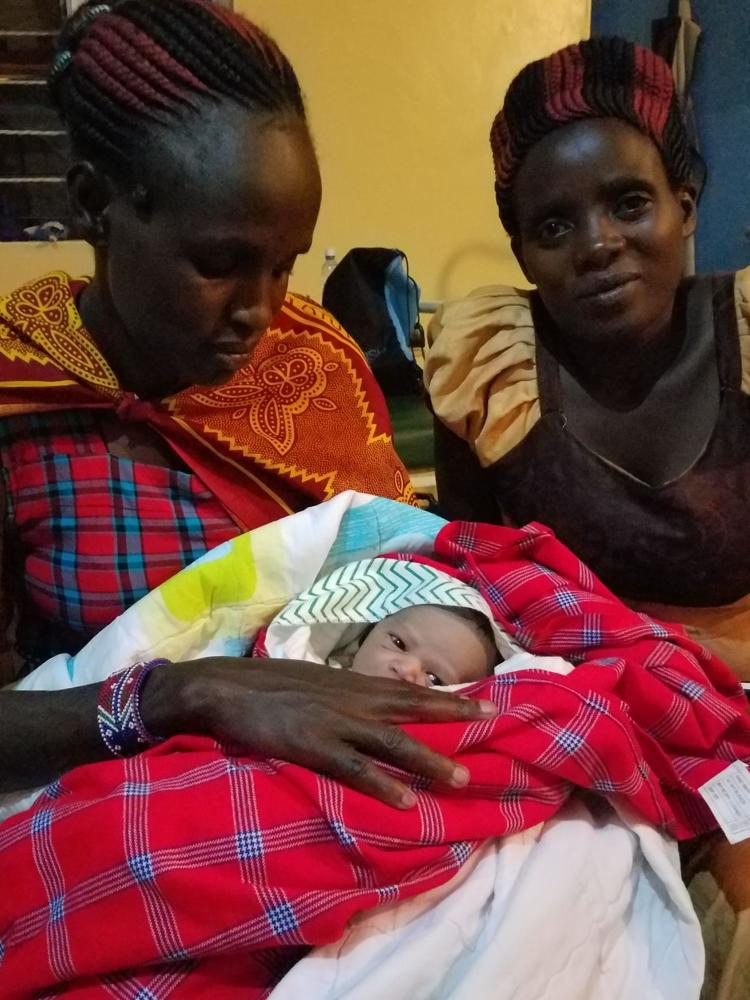 Kramer doesn't have any concrete plans for the rest of her retirement. But, one thing she does know is she plans to continue to help others as much as she can.
"I want to just continue to learn what is going on around our community," she said. "I do that by doing these (volunteer endeavors). I can still learn something from it. If I can continue to work with thee organizations I work with now, or even ones I don't know, that's what I look forward to."
"But, I wouldn't mind going on a trip or two, either," Kramer added.