Harriet Friedman said when she retired, she knew she wanted to volunteer more. After a busy professional career as a psychologist and developmental specialist, she immersed herself with assisting her synagogue and organizations such as the Horvitz YouthAbility program of the Jewish Family Service Association that provides support for students with disabilities and at-risk youth.
As the years went on, Friedman looked back on her professional life and noticed that she always was involved in the nonprofit world and community agencies in some form. 
"I have always done some kind of volunteer work, whether it be through my synagogue as a child or otherwise," she said. "I just have always sort of been on call."
CJN: What kind of volunteering do you do?
Friedman: I volunteer at the Face to Face Holocaust education program at my synagogue, Congregation Shaarey Tikvah in Beachwood. As for my role at Face to Face, I am a docent and I also man one of the exhibits. Our social hall is set up as a museum, so there are multiple displays, starting with something about the precursors to the Holocaust, and then it goes in a chronological order of liberation and hope. I have manned two or three of those booths. I also volunteer weekly with YouthAbility. 
I also cook in the kitchen at the shul, which is a multigenerational effort. Some people are in their early 30s and the ages span into the 80s.
CJN: What inspired you to get involved with the Face to Face program at your synagogue?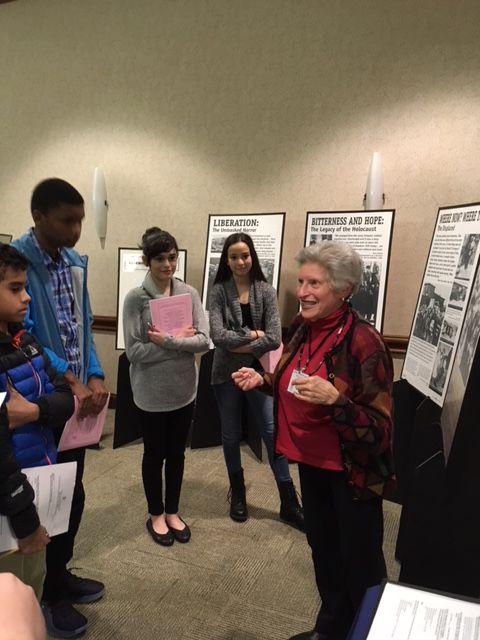 Friedman: When I retired, there were two things I really wanted to do – and one of those was to do something with Face to Face. My family doesn't have any personal connection to the Holocaust, but I really felt and still feel like (the Face to Face program) is one of the most worthwhile things the synagogue does. I have never been particularly fond of middle school kids, but I really enjoy the questions that these kids ask. A lot of these kids have never knowingly met a Jew. It's good exposure for them and for them to learn a little about Judaism in such context. It's a remarkable program.
CJN: How did you become involved with YouthAbility?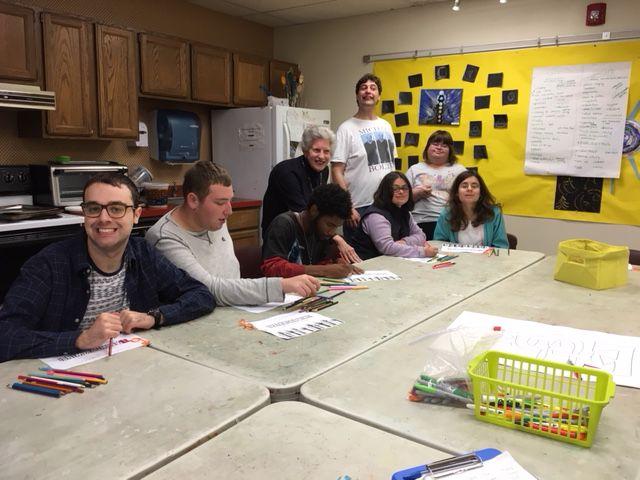 Friedman: Years and years ago, I had a brief encounter with (YouthAbility) and I met (coordinator) Heidi Solomon, who is absolutely great. My work prior to working at Case, before I had children, I worked at what was then an agency of the Community of Mental Health Board for nine years. I then stopped working there to raise my children. After I was a Case employee, and I worked primarily with developmentally delayed and autistic kids in a therapeutic setting – which was then called the Mental Development Center. 
I had experiences with kids with developmental problems. I just think Heidi is remarkable – and there are even people who call her Saint Heidi. It's a lovely organization that runs through JFSA. I spend Monday mornings there, doing whatever they need me to do. We stock the food pantry, make personal greeting cards that are really lovely and other assorted things. Sometimes, I even help out with their performances throughout the community. And then on Fridays, I meet with them for their conversation club. 
CJN: How did you find yourself volunteering after work?
Friedman: I did work with the Face to Face population, and it just seemed like a good fit for me. It was through the synagogue, and essentially because there are so many people with young children. It's a group of retirees, and not all of them are from our synagogue. It's been good exposure for me and it feels good to educate the children too. And as for YouthAbility, it just came naturally to me. 
CJN: Why is volunteering important? 
Friedman: When I worked, I always worked with a nonprofit. I was also active when my kids were students at Beachwood High School and Agnon (now Joseph and Florence Mandel Jewish Day School). We did not have a lunch program at the time, so I was very active and president of the PTA. I have always been active in some kind of supplemental service. 
And what else was I going to do in my retirement? I love being in retirement and having the ability to do whatever I want whenever I want. I needed things to fill up my time and I took my time and searched for organizations that interested me. I think (what I do now) are good fits for me.
Friedman is uncertain what the future holds, but will be happy as long as she is volunteering. She also finds joy in traveling to visit her children in different states. 
"The flexibility of being retired is very nice," Friedman said. "I'm very happy with what I'm doing and I want to continue doing that. The roles are not physically demanding of me and I don't have to lift heavy things. So, I assume I will continue to do that. And if not, I'm sure I'll find something else. I also hope to continue to maintain my health – knock on wood."