For children who struggle to take the overnight camp plunge, day camps provide the camp experience without sleeping away from home.
According to Dominick Chicotel, camp director of Camp Create at The Music Settlement in Cleveland, and Austin Mazurik, general manager at School of Rock in Highland Heights, day camps help kids explore their interests and let them go home and apply new skills the same day.
"(Day camp) gets kids together and (at School of Rock they) meet other musicians in something like a crash course on what it's like to be a musician," Mazurik said. "It's exciting because it's a time constraint. Campers get together daily from 10 a.m. to 3 p.m. Monday through Thursday and play together. It gets them into that world – which is a world that most people don't see."
Mazurik said School of Rock is similar to other day camps as well.
"It gets them active and involved in something different," he said. "The key is getting them to meet other people that do things like them. I've had tons of friendships that have spurred from the camp. It's getting kids to meet kids."
Chicotel said not only is day camp a great place to take children during the summer, but at Camp Create kids interact with a variety of age groups.
"For developmental purposes, you'll see the younger kids look to the older kids as care providers," he said. "The older kids like that responsibility of helping. You'll get a handful of variety from day to day, and depending on the camp you run, the sense of community among the group is important. I would look for those in a camp. Also, fun plays a key role in that as well."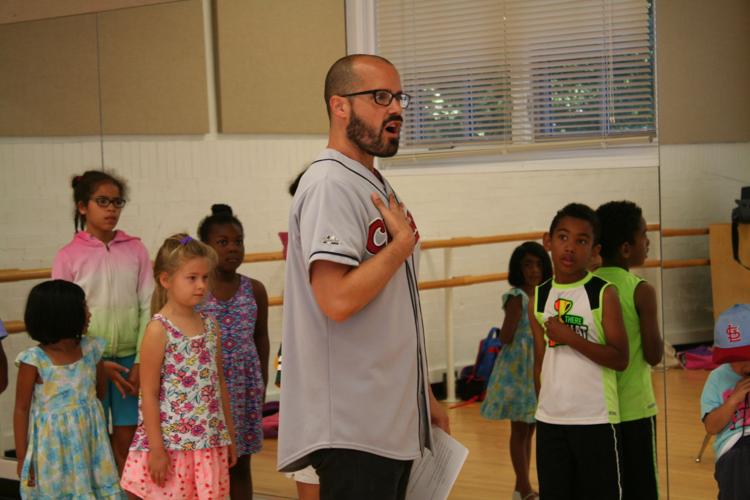 Mazurik said day camps give children unique opportunities to learn during the day, which they can reflect on at home that night.
"If it's an overnight camp, their minds are still going and they are doing something continuously," he said. "When you have the day camp, it allows them to turn off and stop and wonder what they accomplished that day and reevaluate. That is a good thing, especially with music – they can switch gears and change their approaches the next day."
Chicotel said many campers who choose day camp are not ready for the commitment of overnight camp.
"The day camp provides that opportunity for them to go out and grow as individuals, but still get the security that their mom or dad is going to pick them up later," he said. "The idea of opening up your children to a wide variety of things they aren't used to doing and giving them a chance to explore a bigger variety of things is important too."
At School of Rock, Mazurik said campers learn in sections. Starting with learning to play by ear instead of reading from sheet music, campers then get to learn some of their favorite songs, and at the end of the week perform a show.
"They have good bonding moments through the process," he said. "Any kid can say they had fun and what they did, but once you have a physical product, it gets the kids excited and gives the parents something too."
As for The Music Settlement, Chicotel said the first days of camp are spent getting the campers comfortable with each other and the staff. After that, campers prepare and perform a theatrical performance.
"We do a lot of groups, games and projects," he said. "That allows the children to learn who they are and get them comfortable in their place at camp. Specifically, in terms of our camp, I've been doing drama and theater with children for years. 
"When there is a goal at hand, there is a sense pride once they realize they can do something. That can bring kids together quicker than most everyday things."