The Beachwood Chamber of Commerce, a nonprofit organization that exists to support Beachwood businesses and their connection to the community, is preparing for its 30th anniversary, kicking off with a 5k Run/1 Mile Walk to Benefit Alzheimer's July 11.
Partnering with another nonprofit organization, like the Alzheimer's Association's Cleveland area chapter, was something the chamber's new leadership wanted to focus on as part of the 30th anniversary. The first of five events to celebrate the milestone, each event will have a nonprofit partner to which some of the proceeds from total funds raised will be donated.
Other events planned include the chamber's annual golf outing in September, the Taste of Beachwood in November and a holiday auction in December.
Both Kathy Seeley, executive director, and Lilia Lipps, marketing manager, joined the team in 2020 as the first staff members in years. Before their hiring, the chamber was run by a board of directors.
"We decided that moving forward, we want to be more civically minded, not just here to help businesses succeed," said Lipps, noting the idea arose after the murder of George Floyd in May 2020. "Community partnership is what we're most excited about."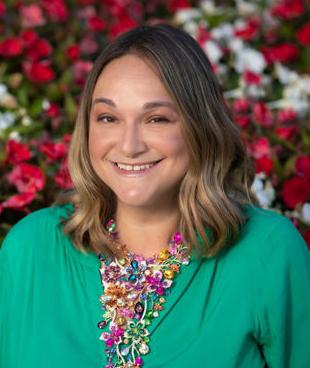 Lipps said she approached the board saying they couldn't ignore the current social justice movement, and that Beachwood chamber should do its best to connect with the community. That conversation resulted in the chamber's "Diversity and Inclusion in the Workplace" series, where experts spoke about diversity and inclusion practices in the workforce.
"All of that led up to our 30th anniversary," she said.
And joining the chamber staff during a year of general uncertainty was difficult, Seeley said. But, that difficulty also inspired her and Lipps to approach the 30th anniversary with a fresh outlook.
"(The pandemic) allowed us to be innovative, and allowed us to change easily and quickly because we had to," she said. "It allowed us to respond in ways we never have before. So, while the past
year-and-a-half have been hard and horrible times for many businesses, we tried to look at it as an opportunity for change."
Seeley said that's what the chamber is most looking forward to the opportunity to change as needed while engaging a community starved for interaction.
"This year, we're doing more community events than ever before," she said. "Knowing it has been such a hard year on so many businesses, people are looking for fun things to do to bring our community together with our businesses."
Both Seeley and Lipps said a big part of the chamber's ability to last three decades is community support. That continues to be critical as the organization looks to its next 30 years.
"I think it is not very clear that the chamber is a nonprofit separate from the city itself," Seeley said. "While we maintain a great relationship with the city, we are our entity. Our mission is to connect and engage the Beachwood community through business development and networking and beyond. And I think that will go through to the future."
Lipps said, "2020 forced us to change and forced them to change with us. We can easily look at the negatives of 2020, but I think it was a good catapult into what the next 30 years hold for the chamber – and that is serving the needs of our community and to keep it evolving."