Living in Beachwood is a notion many can get on board with.
According to Andrew Brickman, developer at Brickhaus Partners in Warrensville Heights, and Leslie Parker, regional marketing director at the Laramar Group in Denver, which manages The Aster luxury apartments in Beachwood, locals and hopefuls can find what they need in Beachwood.
Both businesses said they took an interest in the city because of its offerings.
"We chose to make an investment in Twenty Four Hundred, which is an $8 million project in Beachwood," Brickman said. "We did a lot of market research in all the inner-ring suburbs because we want to bring people back to places like Beachwood. Now, that's for a variety of reasons, but we also think it's a more authentic experience than in other (communities)."
He said one of the main reasons Brickhaus invested in Beachwood is because the company itself is focused on environmental practices.
"One of the best things you can do is stay out of your car, which is why we focus on Beachwood," Brickman said. "It immediately checked all the boxes for us right away. After that, we looked at the community and how it compared to other inner-ring suburbs. It clicked."
As for Parker, providing The Aster experience for residents felt like a no-brainer after learning about the community.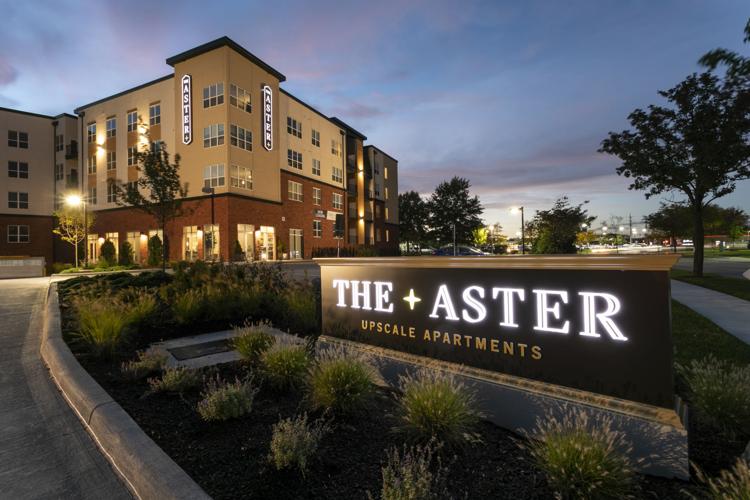 "The combination of the easy commute to Cleveland, all the great shopping and dining options, the lifestyle options and the public schools is great," she said. "It just seemed like a great fit to bring a community in and service the residents there."
Besides the various amenities, Parker said it doesn't hurt that Beachwood is close to a booming health community.
"Being so close to medical (support) like the Cleveland Clinic, and for downtown commuters, there are locations you're always close to," she said. "That's a definite benefit for us."
A not-as-tangible benefit of Beachwood, and thus a residential draw, is its diversity, Brickman said.
"Beachwood has a very diverse population, and that's racially, ethnically and socioeconomically – and we love that," he said. "The city services and amenities are second-to-none. It's all within walking and biking distance. And you're close to the highway on either side of (Twenty Four Hundred)."
Brickman said Twenty Four Hundred residents represent a diverse mix. 
"We have a mix of people of families, half are families and half are young empty-nesters," he said. "A lot of them relocated from cities outside of Northeast Ohio and they liked the newness and diversity of Beachwood. For example, we have a professional basketball player, several physicians from University Hospitals and the Cleveland Clinic and even some members of the Cleveland Orchestra that have chosen to live here. This is indicative of the city's overall diversity."
Parker said every type of resident can find something at The Aster.
"We do offer a luxury, maintenance-free lifestyle," she said. "So, outside of needing to go to the grocery store, you have everything right here. It's a great neighborhood-within-a-neighborhood feel."
Both professionals said residents and those considering Beachwood will have no problem finding their niche.
"If you don't want to be in downtown Cleveland, Beachwood isn't that far from downtown," Parker said. "You can be here with great dining and shopping options, which makes Beachwood a great fit for everyone and anyone."
Brickman added, "We love Beachwood. We just wish there was more land so we could continue to develop here."