Scott Fischer has come home to Beachwood High School – twice. Now he's the head coach of the team he used to play for.
On May 23 Fischer was appointed as the Bison's interim head football coach. Fischer, a first team All-Ohio selection and a 1995 Bison graduate, was the school's offensive coordinator from 2009 to 2012 before moving to Independence High School to run that team's offense.
He returned to Beachwood in 2015, and coached on the staff led by former head coach Damion Creel.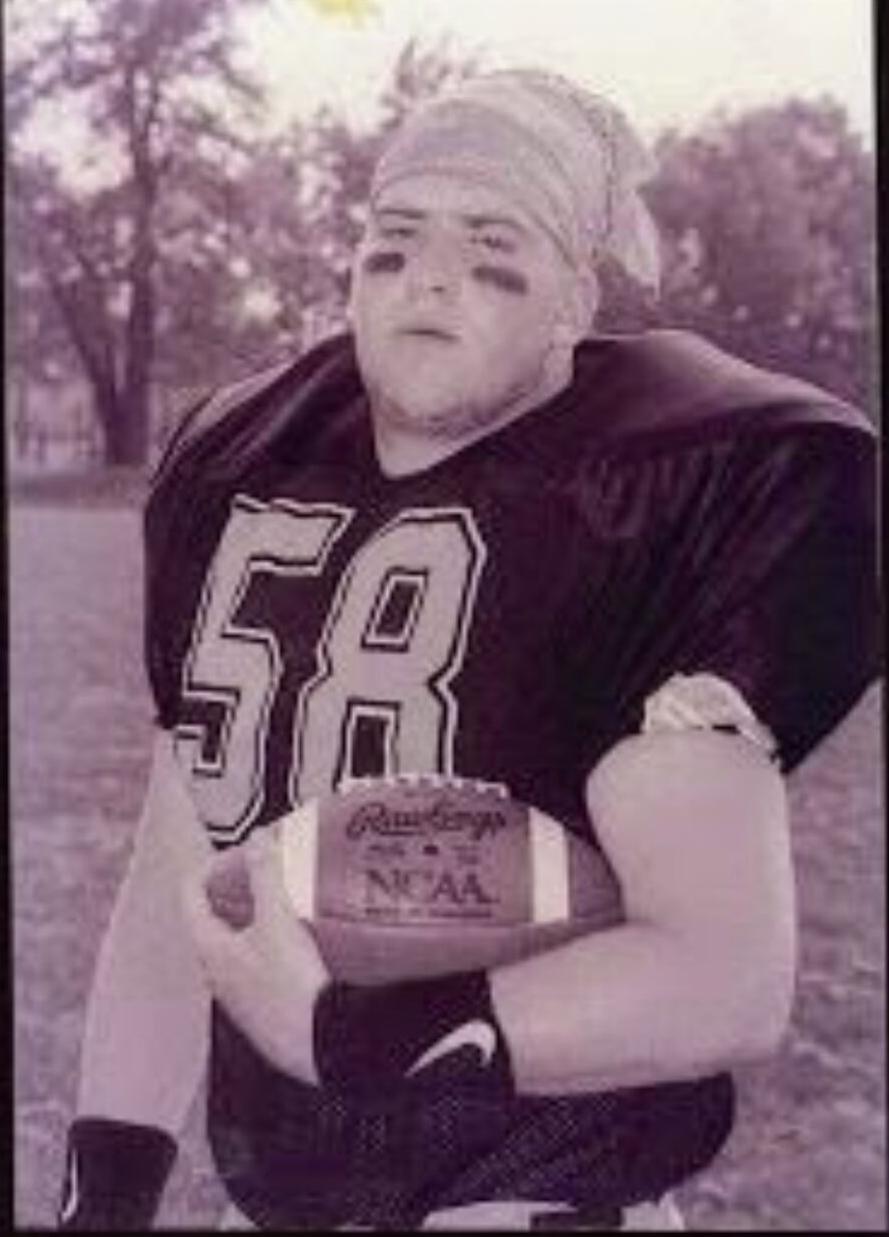 "I'm honored and very excited for this opportunity," Fischer told the Cleveland Jewish News. "It's kind of like a dream come true.
"We're getting the youth program crazily involved this year. We've got 50 kids in our youth program, and some 40 kids signed up for middle school football, which is the most we've ever had. We're excited about the new direction we're going right now."
In recent seasons, Fisher said he noticed a change in the atmosphere around Beachwood and could sense the need for a different attitude off the field.
"I'm excited to get back to the old ways, to get some of these old traditions back to be try to get the community more involved in our program," Fischer said. "Get that family atmosphere back on game nights."
After Fischer graduated from Beachwood, he played football at Hiram College and was second-team All-Ohio Athletic Conference at tight end. After graduation, he immediately embarked on a coaching career, including high school stints at Bedford Chanel, Maple Heights and Garfield Heights before his first coaching assignment at Beachwood in 2009.
Fischer said he is equally proud of his career as a teacher, which has been part of his daily diet in addition to football duties at high schools and middle schools, and as a fourth-grade teacher in the Cleveland Municipal School District.
"I do enjoy watching the growth of these kids and watching them go from a scared little fourth grader to the end of the year when they're so confident they have that knowledge and they feel like they are ready to conquer the world," Fischer said.
Fischer, 45, has had Bison blood since his youth, growing up in Beachwood and celebrating his bar mitzvah at The Temple-Tifereth Israel in Beachwood.
"I take pride in being from the Jewish world," Fischer said. "We do have a lot of Jewish kids on our team. We also have African-American and Asians on our team. We have a big melting pot at Beachwood, and we're proud of that."
Fischer's new position comes on the heels of tumult surrounding the Beachwood program.
Creel, a 1994 Beachwood grad and former all-state standout, exited the program after the 2020-21 season, his sixth as a head coach. This followed an episode when Creel was dismissed in March 2019, only to be rehired two months later, in the wake of an investigation by Beachwood Superintendent Bob Hardis, who suspected potential recruiting violations in the program, though no allegations were made directly toward Creel.
At the time of Creel's departure, Beachwood made the playoffs in two consecutive seasons, 2019-20 and 2020-21. Last season, under new head coach Van Monroe, the Bison went 1-9, a season plagued by COVID-`19-related issues. Monroe stepped down a month ago to take a new position at Lorain High School. Creel was hired as Lorain's head coach in February 2021.
Now it's Fischer's turn.
"The situation that went down at Beachwood was something that I really wasn't involved in," Fischer said. "I didn't really understand it.
"All I know now is that there's a different feeling around here. The fact that I've been a part of Beachwood for a long time counts. A lot of the parents and kids already know who I am, and a lot of kids are starting to want to play again. So it's a good feeling right now.
"The team was so young last year, and I think we had only two kids that had any experience their previous season. Now we have 17 kids with experience and they're all back."
"He is one of those coaches that truly understands what motivates his players, by connecting with them and always going the extra mile for them," said Beachwood Athletic Director Ryan Peters.
"He is working closely with our middle school coaches and players to ensure we have a pipeline for years and years of success at the high school level," Peters said. "Scott has the right attitude, temperament, and vision for our football program." .
As far as Fischer is concerned, last season is old news. Now entrenched in his new position, Fischer is busy setting up youth camps and having continual conversations with the players he inherited. He has been camp director for the city of Beachwood for 20 years.
And, importantly, conversations with ex-Bison players.
"When I played football we always had alumni players come back and talk to the team about their experiences at Beachwood and telling how it was back in the day for them, and trying to live up to those standards," Fischer said. "Beachwood football was actually something that was very, very prideful. We took that very seriously when we were playing ball here.
"So I'm trying to bring that back, where our alumni guys talk our team and tell those nostalgic stories and relate what their time at Beachwood meant to them and how that translated to be a better football player."
---
Steve Mark is a freelance reporter.