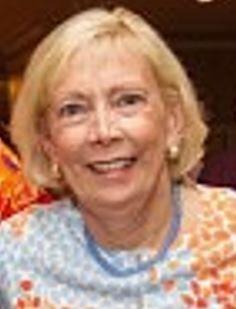 Our little village is known for its neighborliness and community spirit. For over 180 years, residents have found Gates Mills to be a unique blend of Western Reserve architecture, civic engagement and convenient location. Nestled along the Chagrin River, it is minutes from office, retail, medical services, dining and entertainment. It is one of the most desirable family-friendly communities in Northeast Ohio. Housing ranges from century homes and cottages to sprawling mansions.
Its 2,300 residents enjoy rural living, equestrian farms and stunning views of the river and valley. Gates Mills is steeped in tradition, history and community spirit. It is a place for families to be engaged in community organizations and events. Our Community Club, Improvement Society, Garden Club, Historical Society and Animal Welfare Committee are examples of vibrant organizations that welcome all participants. Our Community House; Village Hall; Marston Park; Arboretum; U.S. Post Office; Cuyahoga County Public Library; bocce, tennis and pickleball courts; along with fine dining; St. Christopher's Church and the Chagrin Valley Hunt Club form the heart of the village. Gates Mills is also home to the Cleveland Metroparks' North Chagrin Reservation.
The village maintains its own fire, safety and service departments, which are customer-oriented and current in their technology, training and equipment to deliver the high-quality services that our residents deserve. While residents are away on vacation, or if they need special attention, our safety forces conduct welfare checks as requested.
During the summer, you can find children enjoying our Nature Camp, having fun while learning about the environment. The July 4 parade is a tradition that reunites current and former residents with its floats, Mayfield High School band, dignitaries, hunt master and dogs, antique cars, patriotic songs and special recognition of outstanding citizens. During the winter, on Dec. 24, residents gather round a winter bonfire at its polo field at the Chagrin Valley Hunt Club. It is a tradition for more than 80 years.
Gates Mills boasts its own land conservancy, the first all-volunteer conservancy certified by the national Land Trust Alliance. Our community is part of the highly-rated Mayfield City School District, with an elementary school located in the village. There is also easy access to private and parochial schools.
During COVID-19, our village and its residents stepped up to maintain services and amenities, conducted village business, reached out through welfare checks to its most vulnerable residents and even created a virtual and neighborhood July 4 parade.
To learn more about our community, contact the village of Gates Mills at 440-423-4405, or visit gatesmillsvillage.com.
---
Karen Schneider is mayor of Gates Mills.