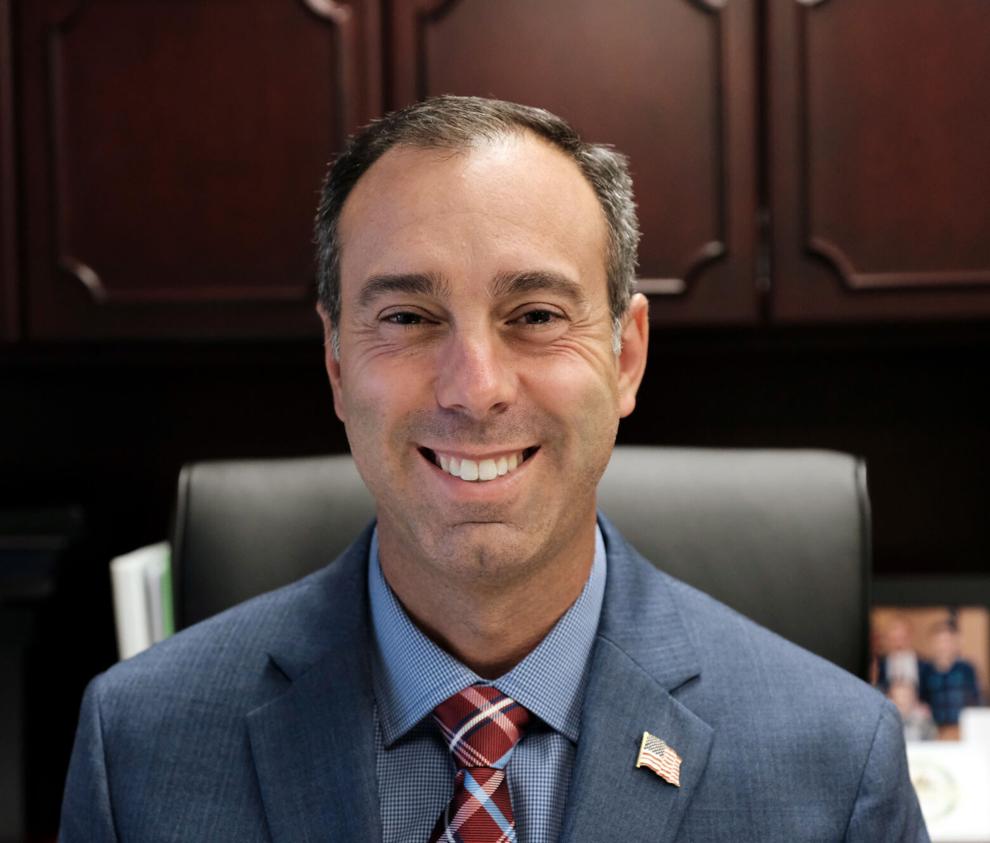 The city of Highland Heights truly is a community with pride and promise. You will find a comfortable and convenient balance of neighborhoods, green space and businesses – all with easy access to downtown Cleveland and other regional amenities. This balance distinguishes Highland Heights as a prosperous, safe community to live, own a business, work, raise children and make lasting memories. Whether you are looking to make Highland Heights a home for your family or a base for your business, you will discover a city with leadership committed to meeting your needs.
As we have emerged from the COVID-19 pandemic, Highland Heights remains vibrant and energized to see our community park, pool, baseball and softball fields, playgrounds, and tennis and pickleball courts active and bursting with the sounds of laughter and pure enjoyment. Recreation programs are full, and our popular neighborhood community bike ride and Movie in the Park events are always fun to attend.
As COVID hindered some of our events in 2020, Highland Heights remained committed to its residents, and safely opened summer recreation programs and our swimming pool. We also held our annual outdoor Music at the Gazebo events, giving residents three different opportunities to relax and enjoy great music. Despite not being able to host traditional indoor events, we got creative and drove our Easter bunny and Santa Claus around town in our ladder truck, as well as a special trip through town to commemorate Memorial Day in lieu of our traditional service. Additionally, we held a Halloween candy maze in the city park and welcomed residents in a drive-through event to see Santa and his live reindeer. Our residents were overwhelmingly grateful for the opportunity to experience some sense of normalcy.
Last year, one of the most important achievements in my administration was a forward-thinking solution to aid small businesses in Highland Heights. I, along with my administration, city council and our economic development committee, developed a small business relief economic grant program aimed at providing some relief from the temporary losses of revenue and normal operating expenses due to COVID-19. Our intent was to assist our local small businesses to help pay fixed debts, payroll, accounts payable, utilities and any other bills that could not be paid due to the impact of the pandemic. This grant helped over 30 small businesses in our community. I was extremely proud of this initiative to help our small business owners during a challenging time.
In 2020, Highland Heights celebrated its 100th birthday. Our intent was to celebrate this major milestone at our annual Community Day. Since that event was canceled as well, plans to celebrate our 100th birthday were pushed to 2021. Exciting plans are well under way to celebrate our centennial birthday and will take place Sept. 11 with our annual Community Day and parade, where our residents who are first responders, nurses and doctors will be honored as the grand marshals. The day will be full of entertainment, live music, a wing eating contest, zip line ride, children's games and food, and conclude with fireworks.
Highland Heights, in partnership with Destination Cleveland, participated in the Clean Committed Program, to help encourage safe practices in our local eateries and restaurants. While participation was not required, several of our local restaurants committed to this program and were duly recognized on Destination Cleveland's website as participants.
The service department prides itself on providing outstanding services year-round to residents ensuring clean and safe neighborhoods. We provide several community-wide recycling opportunities each year, which includes two community shred days and computer/electronics roundup collection programs. In addition, we offer two household hazardous waste collections sponsored by the Cuyahoga County Solid Waste District.
The Highland Heights Police Department is nationally accredited by the Commission on Accreditation for Law Enforcement Agencies. The CALEA Accreditation Program identifies mandatory standards that require our department to meet or exceed policies and procedures on life, health, safety, and legal issues, as well as conditions to reduce risk and liability exposure. CALEA accreditation is known as the gold standard, with less than 4% of police departments in the country having earned this award.
In 2020, the Highland Heights Fire Department was awarded the Mission Lifeline Gold Plus award, which is the highest level of recognition. Mission: Lifeline EMS recognition is a program designed to showcase emergency pre-hospital care organizations across the nation for excellent STEMI care. Pre-hospital personnel are the first providers of care to patients suffering from cardiac emergencies. The role of EMS in the system of care for these patients is crucial and often sets the course for the patient's outcome. Since 2014, the American Heart Association has celebrated the achievements of pre-hospital providers and their destination hospitals specific to STEMI patient care through its Mission: Lifeline EMS Recognition program. In 2020, more than 600 pre-hospital agencies in the United States received the Mission: Lifeline EMS Quality Achievement Award.
The Highland Heights Fire Department is rated as an Insurance Services Office Class 2 department. ISO is a national insurance industry risk rating and assessment service that rates municipalities on a scale of 1 to 10. An ISO Class 10 rating is considered the least effective, while an ISO Class 1 rating is the most effective from an insurance analysis perspective. ISO ratings have an important role in the underwriting process of insurance companies. Many insurers use these ratings as part of their decision-making when deciding what business to write coverage to or what prices to charge for personal or commercial property insurance. There are only 99 fire departments out of the nearly 2,300 in Ohio with an ISO rating of two. Less than 4.5% of the fire departments nationwide have a rating of two or better. This rating is a testament to the department and its leadership's commitment to the community. The fire department also provides many free educational offerings to the residents and business community. These offerings include CPR/AED Training, first aid training, stop the bleed and fire extinguisher training.
We offer a wide variety of senior services and activities that take place year-round. We have an energetic and dedicated commission who are always looking for new and creative ideas to keep our seniors engaged and staying connected. Several activities our seniors have enjoyed include drive-through take-out meals, group gatherings at a Lake County Captains game, and sightseeing trips on Lolly the Trolley. We also have a strong relationship with the Community Partnership on Aging, which offers many additional programs and services, not only for Highland Heights, but for the surrounding communities as well. I am proud to continually support this group's passion.
Highland Heights remains a highly desirable location to open a business, offering 645 acres of park commercial manufacturing property, 47 acres of local and general business property, which includes the Aberdeen Business Park, Alpha Park Business District, and the Avion Business District. Over the past several months, I have had the opportunity to work with and meet several new business owners who have chosen to open their new businesses in Highland Heights. Earlier this year, Lake Business Products moved its headquarters to Highland Heights, and later this summer, Metropolitan Veterinary Hospital will open its second location in our community. Omni Senior Living Facility has broken ground in our business district and will tentatively open spring 2023. Highland Heights is home to Progressive Insurance, Swagelok, Norman Noble and a UPS regional hub.
Highland Heights is home to the award-winning StoneWater Golf Club, which sits on over 180 acres, complete with wildlife and lush greenery. The Venue at StoneWater offers the opportunity to host banquets, corporate meetings, weddings and any special event. The Rustic Grill Restaurant offers indoor and outdoor patio seating in a relaxed setting. Newly added this year is "The Yard," which is the backyard of the Rustic Grill and before the 10th tee. The bar area has been converted into a great gathering place to enjoy summer cocktails, a fire pit and live music. Families and their dogs are all welcome.
Highland Heights is located within the Mayfield City School District. Mayfield schools and the communities within the district share a proud tradition of excellence. Mayfield schools have consistently earned top ratings from the Ohio Department of Education along with recognition naming Mayfield High School as a best high school by the U.S. News and World Report.
When it comes to green space, you will find plenty of it within our 110-acre community park. We are also perfectly situated near the Cleveland Metroparks' North Chagrin Reservation, which is home to Squire's Castle, Buttermilk Falls and the North Chagrin Nature Center.
Highland Heights remains committed to keeping a low tax base, strong partnerships with our business community and providing excellent city services while continuing to work hard for our residents. Our efforts have been recognized as a Cleveland Magazine top-20 suburb in its annual "Rate the Suburbs" issue. We are also ranked by CNN Money Magazine in their list of 100 best places to live in the country and recognized in Crain's Cleveland Business as one of the top-10 wealthiest suburbs.
I genuinely believe our city is a special place, full of opportunities to dine, shop and work. With all its amenities, I am proud to say Highland Heights is the perfect place to call home.
---
Chuck Brunello Jr. is mayor of Highland Heights.