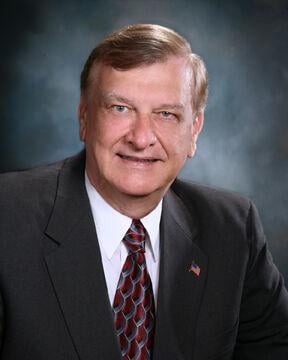 Established in 1917, Richmond Heights was once known for its cider mills, vineyards and sawmills. While much has changed over the years, Richmond Heights is still true to its beginnings. Our city is a warm, welcoming community, where people of all ages and various walks of life come together to enjoy affordable, family-friendly, high-quality living.
Safety is of the utmost importance in our city, and we are proud to have talented, well-staffed fire/EMS and police departments that boast modern equipment and training.
The Richmond Heights Division of Fire is a full-service professional organization committed to reducing the risks to life and property in our community. In 2020, Richmond Heights firefighters and EMS personnel responded to 2,207 calls for service. These calls cover a wide range of situations from helping someone who has fallen to raging structural fires. During the COVID-19 pandemic, the division of fire has taken precautions to protect the community and our firefighters, including limiting access to the fire station, wearing protective face masks while on duty and wearing specialized personal protective equipment during all patient encounters. The division of fire adheres to the core value of customer service by equitably serving those who live, work and play in Richmond Heights.
In 2019, the Insurance Service Office evaluated the fire department, water department and communications systems in Richmond Heights to determine the public protection class for the city. Based on a national scale of 1 to 10 with 1 being the best and highest, the Richmond Heights rating improved from a Class 3 to a Class 2, placing our city in the top 4%. Not only does this rating improvement demonstrate safety in Richmond Heights, but the improved ISO rating may now also allow for reductions in property insurance premiums for Richmond Heights homeowners and businesses.
The Richmond Heights Police Department officers and staff are well-respected public servants committed to the safety and welfare of our community. The police department deeply values the principles of community policing, particularly in the area of youth outreach, such as through its Cop Scouts program geared to boys and girls age 8 to 12 years old. For these efforts, the police department was recognized as Sharing Ohio's best agency in July 2020 through the Ohio Association of Chiefs of Police and the Law Enforcement Foundation. A recent community-wide survey revealed that 94% of respondents rated the police department, and the professionalism of its officers, as excellent or good. The visionary motto of the police department is "Striving to be the gold standard" of American Policing as it intends to be a national model of excellence.
Richmond Heights spans approximately 4.5 square miles and boasts an assortment of housing styles and price ranges. From newly renovated apartments and condos to various senior housing options, and from beautiful ranches on park-like settings to modern luxury home with high-end amenities, the city has something for every budget and every lifestyle.
Planning continues for a dramatic new neighborhood to be constructed on the obsolete 69-acre Richmond Town Square site located at the corner of Richmond and Wilson Mills roads. Constructed in 1966 as one of the first indoor shopping malls in Northeast Ohio, the mall has suffered the same long decline as malls across America with the advent of online shopping and the demise of department stores such as Sears and J.C. Penney.
National developer DealPoint Merrill has proposed the Belle Oaks Marketplace development for the mall site, a $250-million residential and retail mixed-use project that will demolish most of the mall structure and replace it with 790 market rate high-quality apartment units, major retail tenants, restaurants, open community spaces and parks, enclosed and surface parking, walking paths and a dog park, along with significant investments in landscaping and lighting throughout the site. Demolition of the mall is expected to begin this year, with first occupancy of phase one occurring in 2023.
Through the Richmond Heights Recreation Department and Recreation board, we strive to make our city a place where you can build memories; whether through our Summer Concert Series held in the community park gazebo or Fall Fun Fest, this year scheduled for Sept. 18, at the city-owned Greenwood Farm on Richmond Road. The recreation department also coordinates events such as the city's Black History Luncheon, Volunteer/Sponsor Appreciation Dinner, community shred day and community garage sale. For residents age 50 years or older, the city offers the Senior Citizens Club. As part of the club, members meet twice monthly to enjoy everything from engaging in presentations with special guest speakers to sharing refreshments with friends and neighbors. Seniors also participate in Hillcrest Meals on Wheels, Senior Transportation Connection and Community Partnership on Aging.
Richmond Heights features several park options, including Richmond Heights Community Park, which features a new $161,000 accessible playground (funded in part with a $120,700 Ohio Department of Natural Resources grant), picnic tables, a picnic pavilion, multiple grills, ballfields suitable for softball or baseball and tennis courts; DeSan Park on the city's west side, which includes soccer fields and will be getting a new accessible playground this year through a Cuyahoga County grant awarded to the city; and Greenwood Farm, a 20-acre city-owned park in a beautiful setting along the edge of Euclid Creek, that is listed on the National Register of Historic Places and includes a farmhouse dating from 1917.
Located within Richmond Heights Community Park is the Kiwanis Lodge Community Center. The lodge has been undergoing a multi-year $500,000 renovation to include an accessible ramp and all weather ramp enclosure; new lower-level kitchenette, bathrooms and showers (which allow the lodge to serve as a community emergency shelter if needed); and a first-floor renovation to include new bathrooms, lighting, large windows and an outdoor patio and deck event space overlooking Cuyahoga County Airport. Upon completion, the lodge, with its two large banquet halls, kitchen and adjacent parking will once again be available for rental to residents for family and social events.
In addition to the planned Belle Oaks Marketplace project, Richmond Heights is experiencing significant investment in the community. In 2017, Richmond Height voters passed a school levy for the construction of a new school. Today, we are very proud of the state-of-the-art $26 million Richmond Heights High School and Middle School building that just opened this year. The 90,000-square-foot building, which can accommodate 500 students, also includes space for the board of education administrative offices, a multi-purpose community room, space dedicated for senior activities (such as the YMCA's Silver Sneakers Program) and is the location for a first of its kind branch of the Cuyahoga County Public Library. The Richmond Heights branch of the county library will be located in the new school building, with its own separate entrance. This is the first branch in the Cuyahoga County Library system to be located within a school building.
The city's second largest employer, Flexjet, has begun construction of its $20 million global operations center. Flexjet, headquartered in Richmond Heights at Cuyahoga County Airport, is a leading luxury private jet company offering private aviation services, including fractional jet ownership, leasing and jet cards. The global operations center will be the nerve center for tracking and monitoring all Flexjet operated corporate aircraft worldwide 24 hours a day, seven days a week. Flexjet expects the operations center to bring an additional 200 employees to their campus at the county airport.
In large part, our Richmond Heights master plan drives the long-term sustainability of our community. Crafted with assistance from the Cuyahoga County planning commission, this plan is moving Richmond Heights forward so it can reach its full potential. From retail shopping, to medical and health care facilities led by University Hospitals' Richmond Heights Medical Center, to our schools and housing stock, we are continually working toward growth. The ultimate goal is to make the Richmond Heights of both today and tomorrow a thriving, safe and prosperous community.
---
David H. Roche is mayor of Richmond Heights.