Notre Dame College is hosting a yearlong celebration for its centennial, honoring the people and triumphs that have helped sustain its success.
J. Michael Pressimone, president of Notre Dame College in South Euclid, discussed the centennial and some of the events the school is presenting to commemorate its 100th anniversary.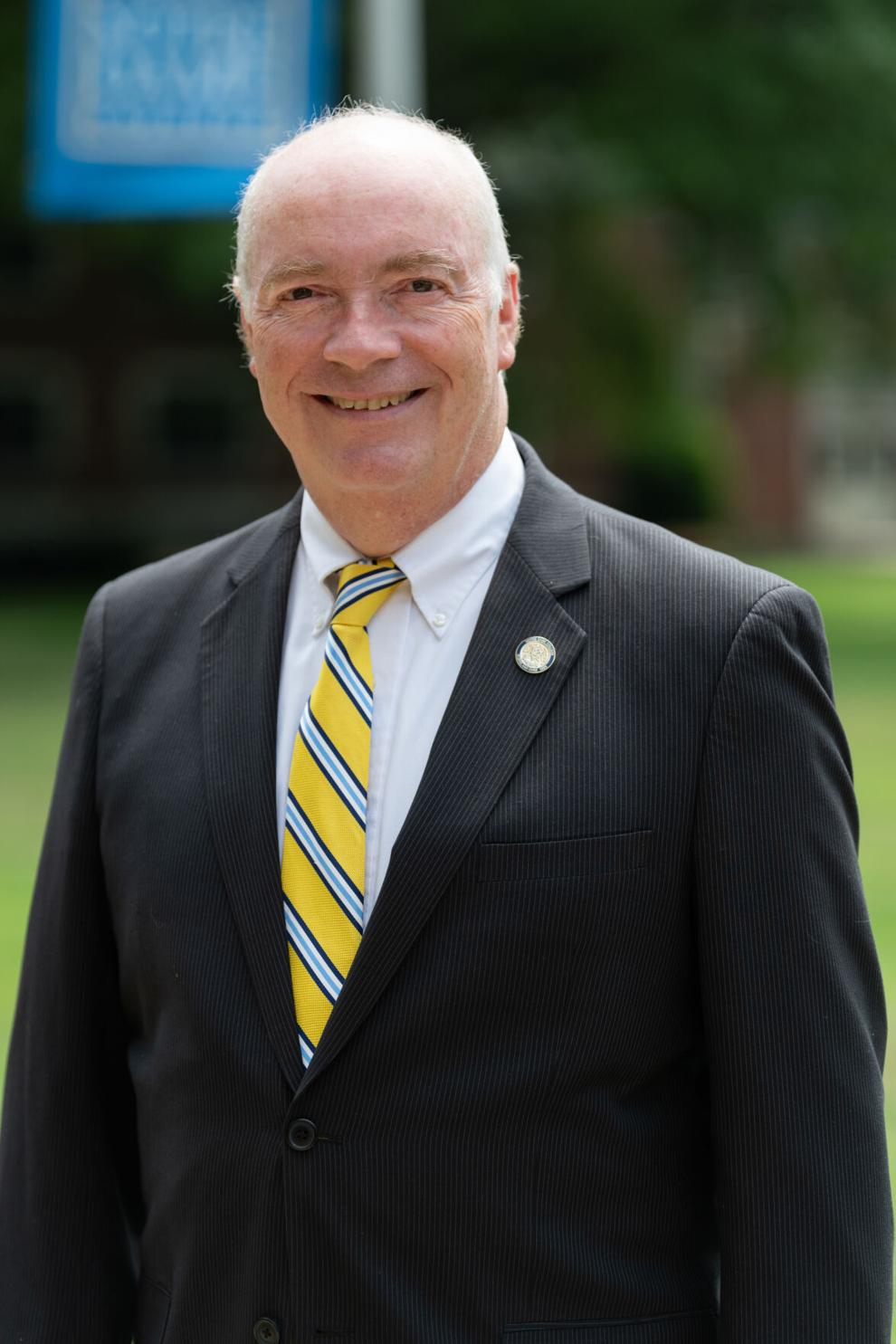 "We were founded in 1922 and chartered in 1923, so we're planning a yearlong celebration that began in September," Pressimone said. "The weekend of Sept. 28, 29, was the centennial kickoff weekend."
Notre Dame is a Catholic institution, so the weekend began with a eucharistic celebration on Saturday evening, followed by a campus reception. On Sunday, the school hosted activities such as opening a time capsule and setting up tables that represented various aspects of the institution's identity.
"The good news was, it was an absolutely gorgeous weather weekend," he said. "You could not have picked a better weekend."
The events that are taking place throughout the year are being steered by a committee that is chaired by Karen Poelking, who retired from Notre Dame two years ago, but continues to be very active, Pressimone explained.
"She worked here for 40 years and knows the institutional history and so she has created a committee of people that are planning all of the events," he said.
Each event has a centennial aspect to it, Pressimone noted. Homecoming and a day of service were both held with centennial themes.
Throughout the year, the school is going to be looking for similar opportunities to hold such themed events, he explained, Coming up soon is an award ceremony to recognize members of the community that had profoundly impacted Notre Dame College and aided in its success.
The city of South Euclid recognized the college with in its Hometown Heroes program Oct. 20 for being an anchor institution in the city.
One of the college's most prominent benefactors – who was honored at the award ceremony in 2008 and presented with the first Notre Dame College Medal – was Samuel H. Miller. This medal is the highest recognition one can receive from the school, Pressimone said.
According to Notre Dame College's website, Miller, who died in 2019, served on the school's board of trustees from 2002 until his death. He also received an honorary degree in 2002.
"I never met Mr. Miller," Pressimone said. "He was gone before I got here and so I know him by reputation."
People may question why a prominent member of the Jewish community would support a Catholic school, he said.
"I've been at other institutions that shared this same kind of Catholic tradition," he said. "I think people appreciate the values orientation of the education because there are certain values within the Abrahamic traditions that we all hold."
Pressimone said he believes Miller saw the value of this kind of education, within Notre Dame's branch of the Abrahamic tradition, as something important to maintain in the community.
Miller's ongoing investments, which are made possible through continuous support from the Miller Foundation and members of the Miller family, have made it possible for Notre Dame to deliver on what Pressimone believes was Miller's philosophy.
This philosophy was to make sure people remove barriers to education because education is going to improve the community, Pressimone said.
"I wish I had gotten to meet him," he mentioned.
Pressimone, who resides in Cleveland Heights behind the Hebrew Academy of Cleveland, said a picture of Miller hangs outside of his office, so he gets to "say hi" to him often.
"I'm kind of in the thick of the Jewish community here and I can see how the investments of the Jewish community have really transformed the city of Cleveland," Pressimone said.