As high school seniors and recent graduates grapple with the uncertainty in higher education due to the pandemic, their degree choices have begun to change.
According to Stephanie Levenson, vice president for enrollment management at John Carroll University in University Heights, and Scott Schulz, vice president for enrollment management at Baldwin Wallace University in Berea, schools have seen increased interest in areas of study that directly address society's ever-changing needs.
At Baldwin Wallace, Schulz said students have been showing interest in areas like mathematics, physics, computer science and engineering. The university added an engineering program in 2017.
"When you're going to college, it's not surprising that many students are going to want to make sure they have that sort of economic future and security that they're seeking," Schulz noted. "It's only exacerbated by these sorts of downturns throughout the pandemic. They're going to want to be more secure about wanting to pay for higher education."
As for John Carroll University, Levenson said new students have been gravitating to STEM, analytics and business degrees.
"Analytics can be applied to any career field, and we're seeing that play on during COVID-19 with contract tracing and vaccine distribution across the country," she said. "Some of the tried-and-true things like business aren't going to go away, either. Given where the economy needs to rebuild, and how we will need to do business differently post-COVID, there is an interest in students to learn how to approach that."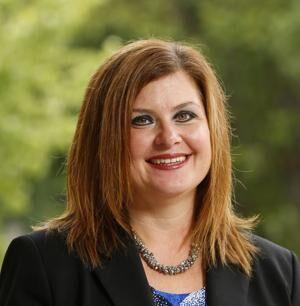 Both universities reported growth in one obvious area – health care.
"We've done a lot of research that was aligning pre-COVID that we believe will also align with life during and after COVID, specifically with the interest in health care," Levenson stated. "While there might have been an initial reaction in the beginning and anxiety surrounding being a health care worker, I think students have overcome that initial fear."
Before the pandemic, Schulz said Baldwin Wallace had already been offering an accelerated nursing program. But, plans had already been in the works to offer a four-year nursing program, which will be welcoming its first cohort in the fall 2021 semester.
"I can't say that it is directly due to the pandemic, but there is certainly a focus on frontline workers and how much attention has been given to those sorts of jobs and needs," he explained. "Our health professions have also been growing. And much of what we've been doing is developing graduate and undergraduate health programs," like speech-language pathology and public health.
Schulz said the interest stems from society pivoting to a "knowledge-based economy," where the growth will happen in areas not as vulnerable to economic highs and lows.
"We were looking at investing in hotel management, leisure and entertainment industries, but we've also noticed those are some of the most vulnerable," he noted. "I'm not surprised in that respect that we're seeing such a gravitation towards science-related and health care industries."
A lot of this educational pivot also stems from the types of students preparing to attend college. According to Levenson, Generation Z students are more driven by problem-solving, especially as they live through these issues every day.
"They want to be part of the solution, and to use the skills that some of these academic pathways will teach them to move forward in their careers," she said. "For this generation, it is about making a difference and seeing it play out in real-time. That is, for some of them, an attraction, as long as it aligns with their passions, strengths and talents. This is the defining moment for some of these teenagers and young adults."
And what happens now will have an impact on the future of higher education, Levenson and Schulz said.
"I think in so many ways the pandemic has accelerated these shifts," Schulz noted. "This is simply going to exacerbate that desire to want to do your homework and make sure you fully understand what kind of degree program you might want to pursue. ... It's about finding a direct and more straightforward approach for students when there is so much uncertainty out there."
Levenson said, "There will be a greater need for interdisciplinary work to occur and we've seen that in terms of how interconnected the work of healthcare providers are in the government. I would think there is going to be an opportunity for students to pursue multiple disciplines moving forward as that will help fill needs as we see the economy move post-COVID."