Lawyers looking to rise from the pack might find success in developing a niche practice.
"If you're not niche, you're the same as everybody else," said Aaron Minc, principal and founder of Minc LLC, an Orange firm that specializes in internet defamation.
When clients seek out attorneys, they're typically tackling some of the "most important, difficult, personal and confidential problems" in their life, Minc explained. "They don't want to deal with someone who just may or may not have experience with something, or might be OK at it. They look for the person who's the best at that one thing."
That's something Minc can personally attest to. Once he decided to pursue the niche of online defamation, he said, "the calls started coming in a lot quicker for people who wanted help with that."
With that in mind, the Cleveland Jewish News spoke with four local attorneys who fill a particular niche. Here are their stories.
---
Internet Defamation | Aaron Minc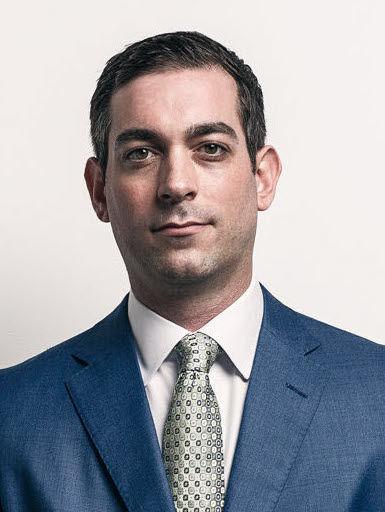 Like many attorneys, Aaron Minc entered his practice area accidentally.
"You kind of just fall into things," he said. "I think (that) happens for a lot of people and (it) happened with me."
Recalling his first big client out of law school had an internet defamation matter, Minc said, "I helped them remove something from a website where every attorney and person they'd spoken to beforehand had failed."
After the case had resolved, Minc said the success he achieved, the fun he had while pursuing the matter and the value he was able to provide the client hooked him.
"It was something that I wanted to continue doing and continue pursuing ultimately," said Minc, who strung together part-time jobs before landing a partnership at Sennett Fisher LLC in 2011.
Two firms and seven years later – Minc later had brief of counsel stints at Dinn, Hochman + Potter, LLC, and Meyers, Roman, Friedberg & Lewis – the attorney went out on his own, starting Minc LLC in 2018.
His internet defamation work includes uncovering the identities of anonymous internet users and removing damaging content from the internet, competitor defamation, internet extortion, online investigation, online harassment, online cyber-bullying, revenge porn, online privacy and other types of defamatory cyberattacks.
"It requires a lot of technical skill and knowledge," Minc said. "Like any specific practice area that's niche, if you don't do it every day, it's hard to be really good at it."
The associations he has formed with websites through frequent interaction have helped him gain knowledge of the landscape, he explained. He's also gained knowledge regarding how "not to do things."
"Because there's so many different ways that lawyers traditionally might approach a problem like this that just won't work at all, you either know those things inherently, because you're good at this stuff, or you learn that very quickly," Minc said.
He said the most rewarding aspect of his work is the people, his clients and how much value he is able to provide while garnering successful results.
"It really aligns," Minc said, noting he's been "very adept and savvy at technology, and especially at the internet" since he was young.
"Using the law and technology to solve problems for people has always just been very natural for me," Minc added. "So it's very satisfying for me to be able to do that and it's probably why I found so much success doing it."
---
Elder Law | Rachel Kabb-Effron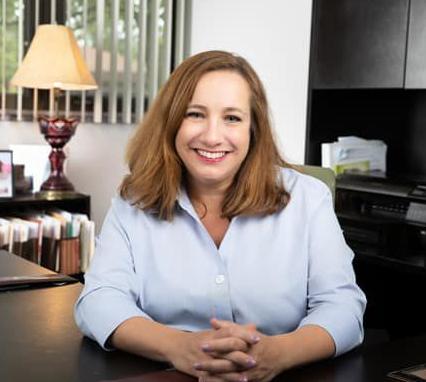 Rachel Kabb-Effron never planned to pursue elder law.
"I had initially gone to law school thinking I was going to be a death penalty litigator, and my professor had done a lot of that and every person that she had represented was executed," Kabb-Effron said. "I thought, there's no way I can do this."
After graduating from Cleveland State University's Cleveland–Marshall College of Law, Kabb-Effron decided to work with her father, Kenneth Kabb, at The Kabb Law Firm, which she now owns.
At the time, "He was disillusioned with his area of practice and he was starting to look at other areas, and so elder law was one of them," Kabb-Effron said.
As her grandmother got older, Kabb–Effron recalls watching her father struggle.
"Not knowing all these things about Medicaid and Medicare, and what to do, and whether to bring in hospice and all of these things, I'm like, 'This is the smartest guy I know, and he doesn't know any of these things,'" Kabb-Effron said.
She realized elder law was "definitely an area where I can help people."
Early on, Kabb-Effron attended seminars hosted by the National Academy of Elder Law Attorneys. She said having a national network helped answer her questions and connected her with lawyers to speak with whenever a need arose.
Now a certified elder law attorney with the National Elder Law Foundation and the Ohio State Bar Association, Kabb-Effron handles a variety of matters within the realm of elder law and care planning.
"I would say it's usually a spousal case where one spouse is going into the nursing home, or is in the nursing home, and they're (told), 'You're going to be cut from Medicare and you need to pay $10,000, $12,000, $13,000 a month,' and they are freaked out about how to do that," Kabb-Effron said when asked about her most frequently handled legal matter. "They're just worried about whether they're going to have to spend everything or whether there's some protections for them. They just don't know what they don't know."
The Beachwood lawyer said it would be "crazy to say" her legal work hasn't impacted her attitude about getting older.
Her advice: "You can rely on the government to some extent, but you had really better save. The more money you have, having long-term care insurance, the more resources you have to put towards the long-term care system, the better it is for you."
She also urges clients to be proactive about early decision making.
At the end of the day, Kabb-Effron said the most rewarding part of her practice is when a client gets more comfortable and starts to understand their options.
"Their shoulders go down and they breathe again because they're so freaked out coming into the lawyer's office – most people have never had to deal with a lawyer at all," Kabb–Effron said. "So that moment where they breathe again is probably the best moment, my favorite part."
---
Franchise Law | Stanley Dub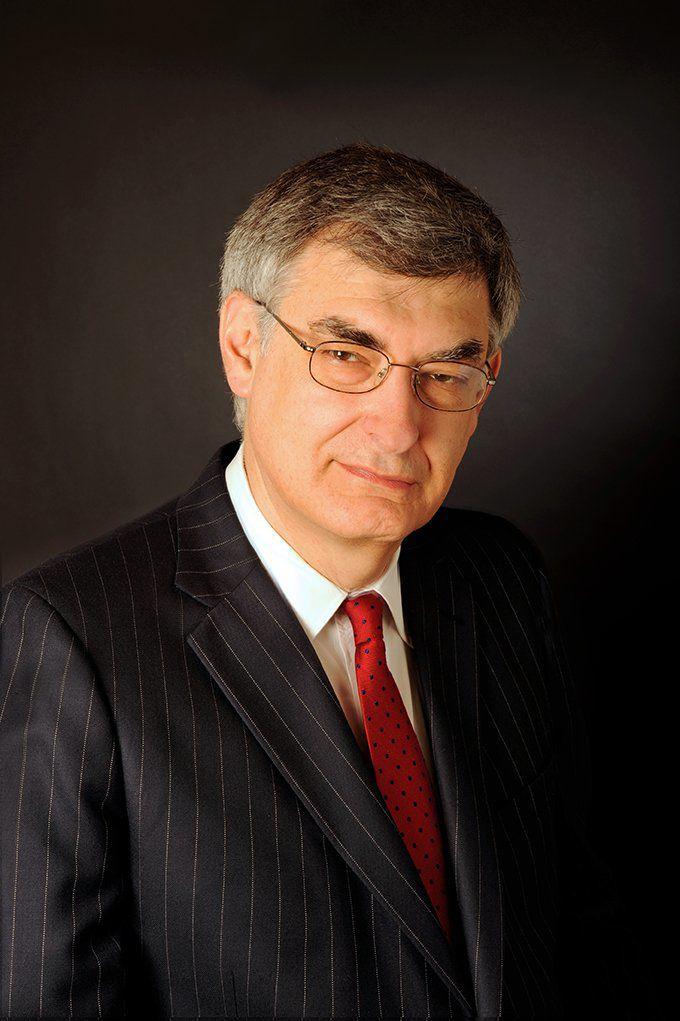 Stanley Dub describes himself as the most specialized franchise lawyer in the state of Ohio.
"It sounds like such a broad statement that's self-aggrandizing, but it's actually true," Dub said. "So, you know, I don't want to shy away from it."
While Dub is unaware of any other attorney in the state whose practice almost entirely focuses on franchise law, there may soon be an uptick.
For the last four years, the Shaker Heights-based attorney has taught a franchise law course at Case Western Reserve University School of Law in Cleveland.
Noting he teaches the only course of its kind in Ohio, Dub suspects there are fewer than 10 taught across the country.
While he often tells students "there are potentially going to be jobs for people in the future who have this background, and it's an area that a young lawyer interested in having a practice might profitably pursue," Dub admits his path to franchise law was not a direct one.
As a young lawyer in 1975, Dub went to work as an in-house attorney for major New York Stock Exchange-traded corporations before transitioning to private practice.
In 1989, a client walked into the law firm Dub was working at. He owned a pizza store with a unique concept, had somebody who wanted to buy a franchise, and asked the firm to handle the legal work.
"There's not a lot of knowledge in the state of Ohio on what that process looks like," Dub said. Due to his "extensive business background," Dub was asked if he could handle it.
"I said, 'Well, I've never done it. I have no idea how to do it, but I'll study it and I'll let you know tomorrow,'" Dub recalled. "So I went to the law library and I essentially did a research project on what the person needs to do and came back and said, 'Yes, I can do this.'"
His first experience with franchise law resulted in the East of Chicago Pizza chain, which Dub represented for "12 or 15 years," taking the franchise from zero to 120 stores in five states.
"After that, I had an occasional assignment and it became more frequent," Dub added.
When he left the firm in 2006 to start the Law Office of Stanley M. Dub Co. LPA, Dub said, "I had a long talk with myself about how I was going to encourage people to come find me, because it's very difficult to be a business lawyer who tries to compete with Benesch Friedlander."
His strategy: to focus on what distinguished his from other firms in Ohio.
That was franchise law.
"And then, subsequently, I got much more involved in it by a quirk of fate," Dub said.
He ultimately played a leading role in passage of the 2012 amendments to Ohio's Business Opportunity Act, the state's only law relating to franchising.
"That sort of increased my credentials even more, so that I've had a number of engagements as expert on that law, which is our primary law," Dub said. "I've also accepted some interesting cases on a contingency, where the people didn't have any money, and I've made some very important precedent now."
---
Medical Malpractice | Howard Mishkind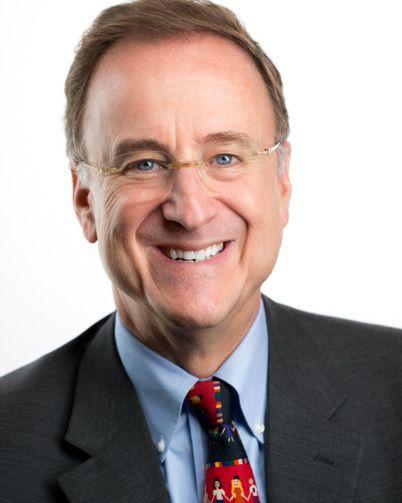 Howard Mishkind was first introduced to medical malpractice law while clerking at a personal injury firm.
A student at Cleveland State University's Cleveland-Marshall College of Law at the time, Mishkind said after graduating in 1980, he joined a small personal injury firm as an associate, making partner four years later.
The founding shareholder of Mishkind Kulwicki Law Co., LPA in Beachwood has hung a number of shingles since, he said, noting, "I've either been a partner in a firm or operating my own firm since 1994, but it's always been a small practice."
Most personal injury and medical malpractice firms are on the smaller side, the attorney explained, because "massive firms with multiple offices" typically handle defense work.
"But the plaintiff side of cases typically are small," Mishkind said. "Because as a plaintiff's lawyer, you want to be able to have the personal connection with the client, especially in the medical malpractice area."
His practice is concentrated primarily in the area of personal injury litigation, representing injured patients and their families in medical malpractice, legal malpractice and catastrophic injuries arising out of motor vehicle and truck collisions.
In layman's terms, Mishkind said, when people come to him, they typically want to evaluate whether their injury was preventable or avoidable.
"The issues that I'm typically looking at (are): Was there a failure to diagnose? Should this have been diagnosed?" Mishkind said, "And if it was a failure to diagnose, would the diagnosis, had it been made, would it have changed the outcome?"
His job consists of diving into medical records and talking with experts to determine "whether this outcome was a known and recognized complication, or whether this is something that ... should have been avoided."
He described medical malpractice as a "more intense" area of personal injury law than the likes of an automobile case, as to patients, it's usually not obvious whether an injury or complication could have been avoided. Mishkind explained, "If someone rear ends you, they can't come out and say, 'Oh, I did the best I could. It's a known complication to rear end somebody.'"
There's no hiding from responsibility in medical malpractice areas, because patients don't have a medical background, Mishkind said. "They don't know, and they just assume that if something bad happens, it was due to a medical error. Well, sometimes it is and sometimes it isn't."
Noting he tries to limit the number of cases he handles – "just because it is so time intensive and so terribly expensive to investigate" – he and his partner, David A. Kulwicki, have about 20 to 30 open cases at a time.
Most cases come from word of mouth referrals from former clients, and some from other lawyers who don't handle medical malpractice cases.
Noting there are a lot of great doctors in the Cleveland area, Mishkind said things still have a way of falling through the cracks.
"It's not that the doctors or the hospitals are intending to cause harm. It's just that, when harm happens and they try to avoid accepting responsibility, it's very difficult to prove that that bad outcome was due to malpractice," Mishkind explained. "Unless you really know the medicine, are willing to roll up your sleeves and spend the time, it's a difficult area."