As a parent in the Jewish community, you likely find yourself going to many b'nai mitzvah celebrations. After a while, the parties might grow a bit predictable. But when it comes to your chance to plan a celebration for your own child, unconventional party options are right at your fingertips in Northeast Ohio.
According to G.R. Rodenfels, general manager at Force Sports in Northfield, Eastlake, Westlake, Fairlawn and Dayton; Ryan Beam, owner of Pinot's Palette in Woodmere; and Rick Morad, owner of Whirlyball in Bedford Heights, a unique activity can help keep all generations engaged at the party.
"You want it to not only be a celebratory rite of passage but also a way for you to bond with your friends and family," Beam says. "It's a way for you to connect with each other, and everyone is really interested in the experience of things. Millennials would rather have experiences than material possessions – like wanting to travel the world instead of having objects."
Rodenfels agrees.
"Look at the trends and what is going on," he says. "In downtown Cleveland, so many unique places are opening up, and people are just more open to activity-based social engagements."
Keep it personal
Beam says when planning b'nai mitzvah with an interesting twist, it's important to consider the child's interests as well as activities that can keep guests involved. At Pinot's Palette, attendees have the chance to participate in painting experiences as a group.
"We like to create a unique activity that allows you to take something with you and remember the event forever," Beam says. "As opposed to a one-time memory that you leave at the event, it's something personal that you created."
Morad said unique activities keep the party experience fresh. At Whirlyball parties, guests of all ages can play together, making for an interesting party dynamic.
"It's not the same old thing," he says. "It's not dinner and music, it's more personal participation by people who are there – and that makes the experience more fun.
"(Whirlyball) is a very viewable sport as well. There are 80-foot windows in each court and people get glued to it like they're watching TV. You're not just sitting with the same people all evening. Everyone is moving around and having fun."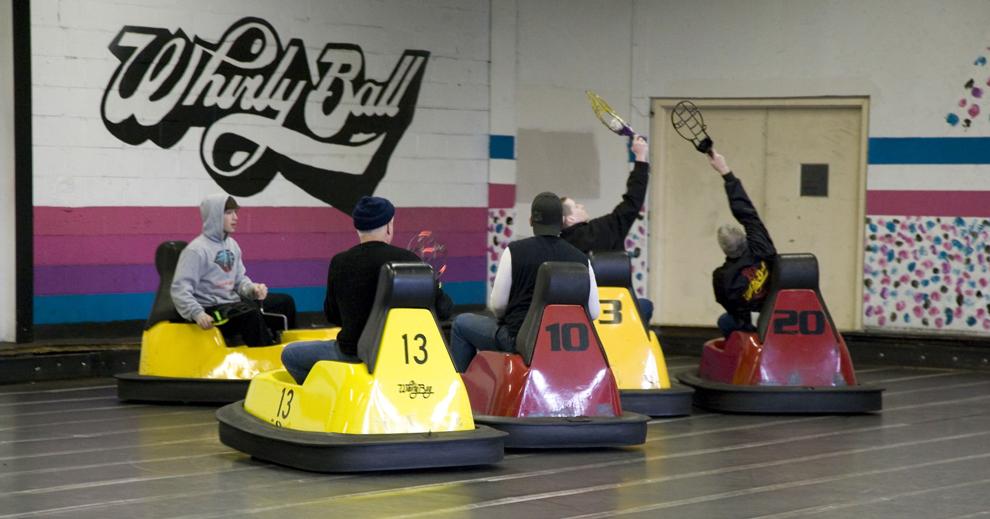 Personalization can come at more informal venues, too. Rodenfels said at Force Sports, children and their guests can explore different sports throughout the event or have their party focus on a singular interest.
"What is unique about our locations is that they're wide-open spaces, so you can transform (your space) and do whatever you want with it," he says. "There are many venues like that, but people are shying away from the typical party center. When you go to an activity-based party, it becomes more informal – and people like that better."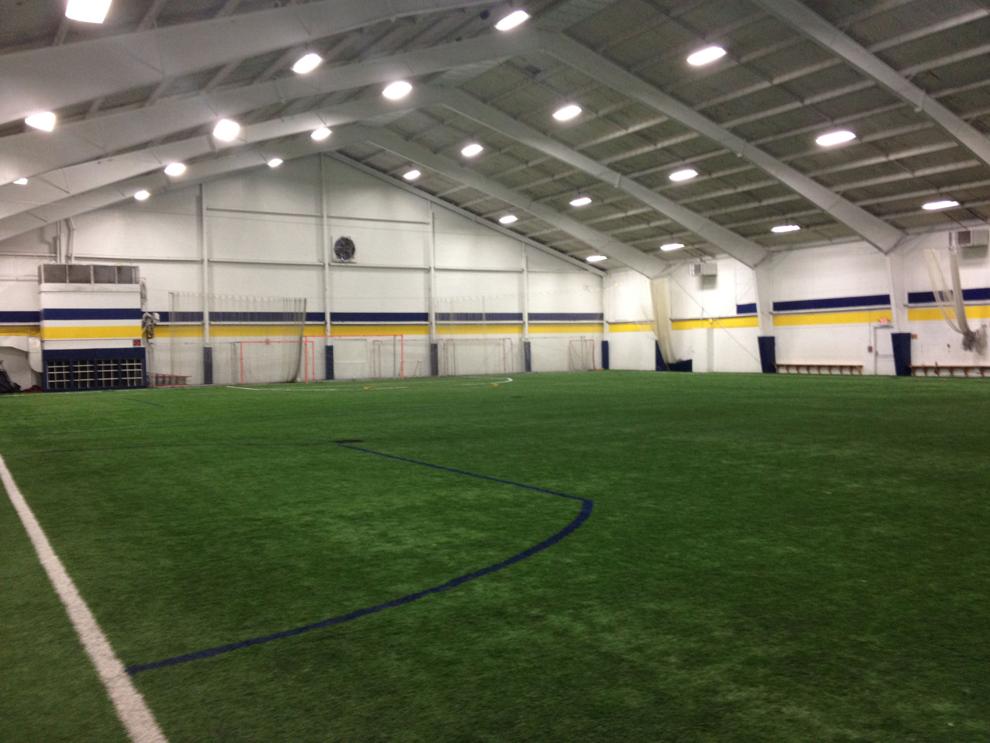 Engaging moments
Another benefit to featuring unique activities at b'nai mitzvah parties is that guests will spend more time engaged with each other, creating special memories.
"It helps bring families closer together to have these types of joint experiences," Beam says. "Especially when they revolve around a shared interest. Nurturing that amongst families helps create a stronger bond within them. You're promoting interests for the children and helping develop everyone's creative side."
For more physical activities like what Force Sports and Whirlyball offer, Rodenfels says non-traditional parties tend to be more engaging.
"The adults have more fun than the kids sometimes," he says. "I think it's more engaging, at the end of the day, because it's out of the typical mold."
Morad adds, "First and foremost, (Whirlyball) is a lot of fun, which is really important at parties. It's very playable by everyone, which allows more people to be involved."
Your child's input
When planning a party that revolves around a unique activity, all three professionals stressed the importance of including the child in the decision-making process since the party is celebrating his or her rite of passage.
"Though guidance doesn't hurt, it's important to get the kid's opinions about what they want to see at a party," Morad says. "It's their day but you also want to do something parents would enjoy, too."
Rodenfels adds, "It's definitely the parents' day as well as the kid's day. It's a family party ... but when it comes to the activity, the child should have a say. If the parent selects games and it's not what the child wants, you want to avoid that and include them in the selection process."
Be flexible, prepared
As is the case with any party, Beam, Morad and Rodenfels suggest families be prepared and remain flexible when it comes to their unique activities because plans can change on a moment's notice.
"When a family can come in and have a set idea of what they want, they should stick to that plan and idea, though of course there may be changes along the way," Rodenfels says. "Having a vision and sticking to it will help you work with every other aspect as you build the party around the unique activity."
Beam says it's important to remember who is attending the event and to pick an activity that is flexible enough for everyone to have fun.
"Whether it be due to physical restraints or otherwise, you want a broad appeal to guests and then also that personal appeal," he says. "You also want to plan far out in advance. The more complex and unique an event is, the more time you want to prepare for it." BM