A bar or bat mitzvah is a special moment in a young person's life, and the party afterward is a big part of that memorable day. While party halls and event rooms are nice and perfectly acceptable locations to host a simcha, Northeast Ohio is home to a number of unique venues suitable for the occasion. Experts from Rollhouse Entertainment in Solon, Punch Bowl Social in Cleveland and United Skates of America in Wickliffe discuss what makes their venues special and how they can help make an already memorable event unforgettable.
Skate on by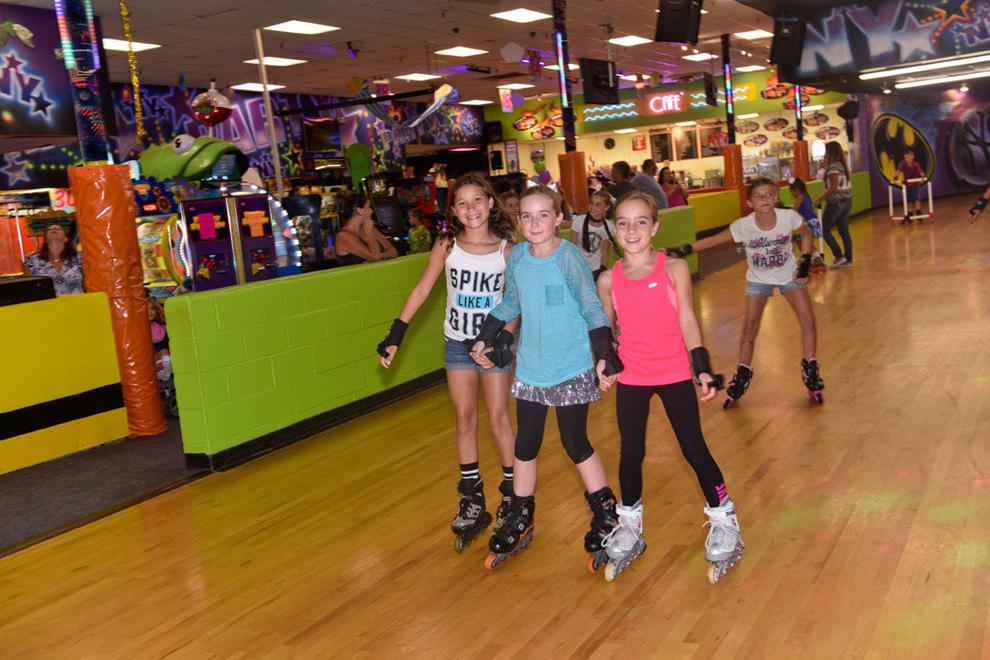 Some venues key in on social activity, like United Skates of America, which features roller skating but also has a laser tag arena and an arcade where guests can win prizes. Dana Rajk, sales manager at United Skates of America, says her company wants to make every aspect of the experience special for the celebrant and his or her family, adding that representatives will go through every detail with families to make sure it's satisfactory.
"We're so flexible. They can put things where they want them, tell us what time they want the food served, and we have great hosts and hostesses (to help during the party)," she says. "I think it's a great place to have an event, we do … all different kind of events. It's so much fun when people come here and we make them happy and see the smiles on their faces."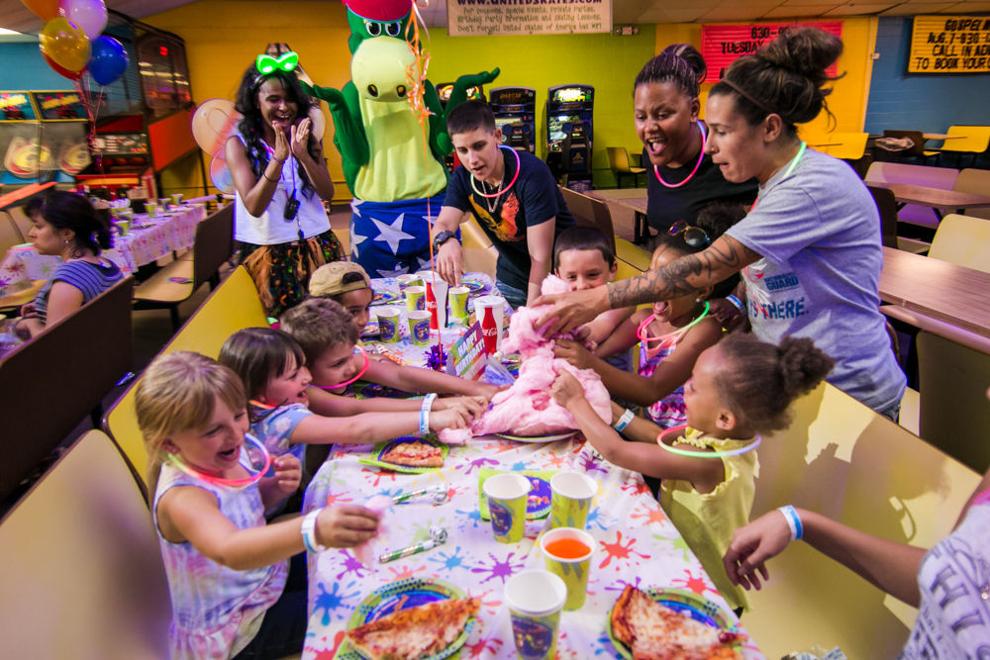 Rajk says United Skates can provide different themes for its parties or the host can customize the theme, including the music. Although United Skates has a variety of music from which to choose, partygoers sometimes bring their own playlist or even their own DJ – though United Skates has a house DJ, too, if needed. The café isn't kosher, but outside food is permitted, if that's what the host wants.
"We're very customer service-oriented and we want to make sure they have a great time," Rajk says. "We're very accommodating of our guests. We want them to have an experience all their own that they'll remember forever."
Party with a punch
 Punch Bowl Social, in the Flats East Bank development in downtown Cleveland, almost overwhelms one with entertainment options, including novelty bowling lanes, arcade games, traditional-style games such as darts, billiards, marbles and cornhole, a super-sized foosball table, a photo booth and private karaoke rooms. Victoria Richards, sales manager at Punch Bowl Social, says even more activities can be brought in if requested, including specialty items in gaming and an ice cream cart.
"We do have a wide range of activities, and I think the benefit (of having an event at Punch Bowl Social) and what sets us apart is how we work to make sure each event is a unique experience," says Richards. "We work with the clients to make sure their expectations are met."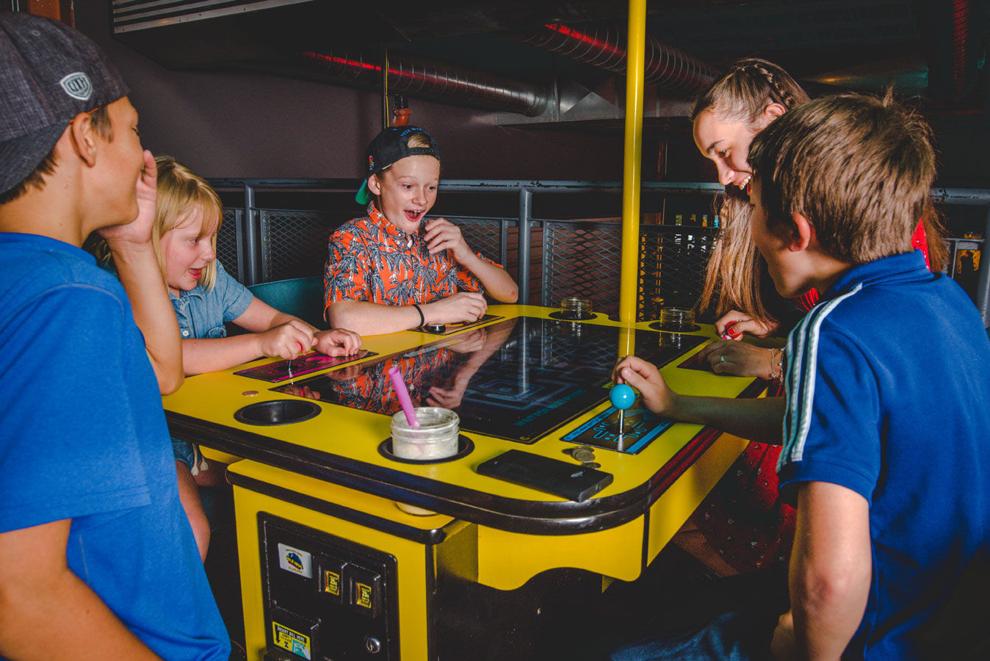 Richards says besides the variety of activities, what sets Punch Bowl Social apart from more traditional venues is its ability to cater to multiple age ranges at once.
"We customize (the event) to their needs and we do it very well," she says. 
Richards adds that they will make custom cocktails, punches or non-alcoholic punches specifically for the event to serve to guests, which is another aspect that she feels makes an event at Punch Bowl Social unique. The kitchen is not kosher, but they will outsource kosher catering or work with kosher caterers if the host wants to bring in their own. 
However, Punch Bowl Social's sodas are kosher, Richards says, as are a lot of its bar offerings.
"In general, I would say that if we're blessed with their business, we'll work to make sure their event integrity is intact," she says.
Rolling into fun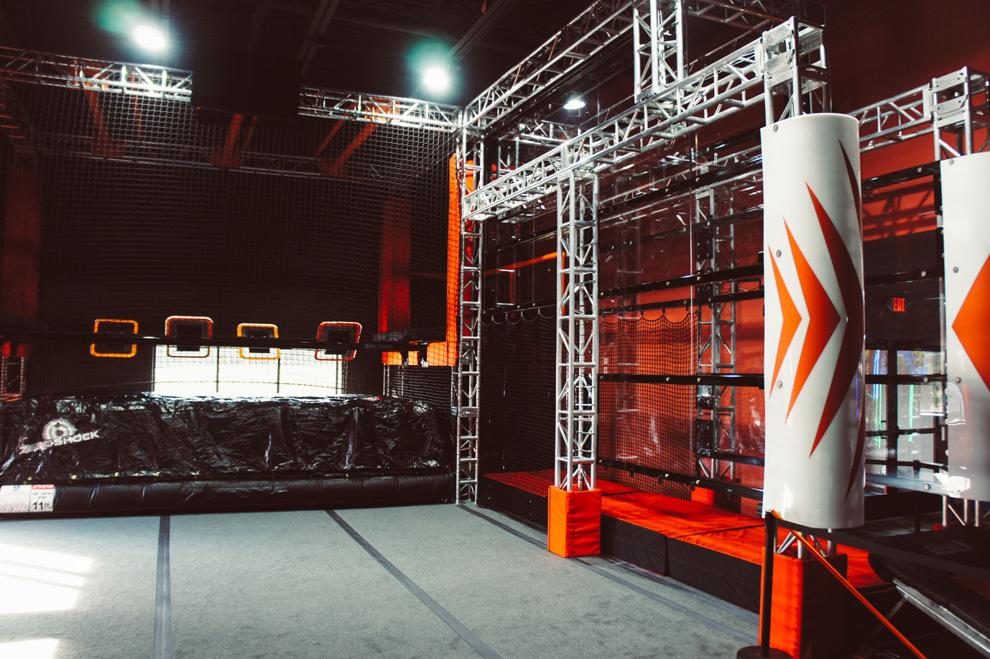 You might be familiar with Rollhouse Entertainment even if you don't recognize the name. Formerly known as Freeway Lanes of Solon, Rollhouse Entertainment Solon still features bowling, but a recent renovation also added a two-story laser tag arena, a 90-player game room and a new Ninja Warrior obstacle course, says Glenn Gable, owner and CEO.
What sets Rollhouse apart from the standard event hall, Gable says, is the variety of offerings it provides.
"We have a lot of things that are unique entertainment options," he says. "We back that up with good food and (a) really good bar for adults."
The kitchen at Rollhouse is not kosher, but hosts can bring in kosher food for a plate charge, says Gable, adding his business features activities for guests of all ages.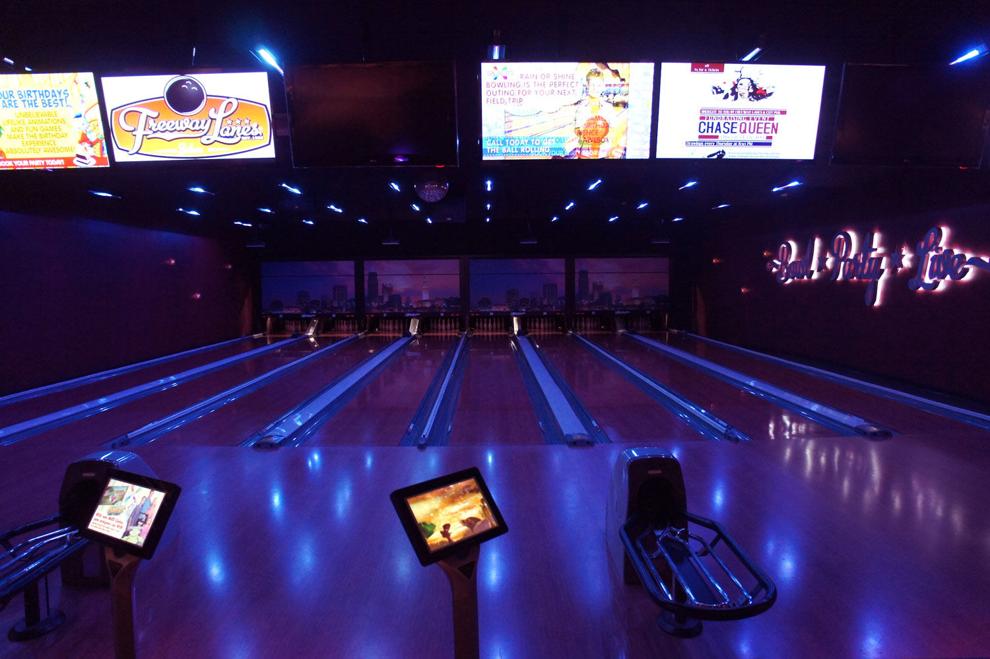 "Video games are fun to play for the adults, as is laser tag and our laser maze," he says, adding that the only thing adults likely won't take part in is the Ninja Warrior course, which poses physically strenuous challenges to those who try to complete it. Gable admits he hasn't even attempted the course, though he's tried similar courses at other establishments.
"As you get older, it gets harder," he quips.
Gable also says Rollhouse will make sure the guest of honor is in the spotlight the entire party. Rollhouse's in-house video system allows for memory videos or any other video to be played throughout the entire venue.  
"The No. 1 thing is the ceremony that goes into (the event at Rollhouse)," he says.  "We'll be able to set up a really nice spotlighted area so the kid knows (he or she) is the center of attention." 
-Ed Carroll
---
This article appeared in the Fall/Winter 2017 issue of Bar•Bat Mitzvah.