Sure, you could have a b'nai mitzvah without any pizazz. A simple party with no multi-colored lights, crowd-exciting DJ, blaring music, fast-paced bowling or karaoke.
But why would you, when Rock The House, Punch Bowl Social and WhirlyBall/Laser-Sport are available locally to make your bar or bat mitzvah something to be remembered?
These three options are among the local entertainment and activity providers ensuring b'nai mitzvah parties include fun activities for the guest of honor, and offer bonding experiences for generations of attendees.
Rock The House
Make any b'nai mitzvah personalized and high quality with Rock The House, specializing in interactive entertainment and production to take any event to the next level. RTH, whose office is based in Oakwood, works with its customers to create an event where the guest of honor is reflected within the song list, lighting colors, games and party favors.
"Clients come to Rock The House for more than just DJ entertainment for their child's bar or bat mitzvah," says Jeff Kutz, vice president of sales for Rock The House Entertainment Group Inc. "They come to us because of our award-winning customer service, planning techniques, roster of high-quality entertainers, and – most importantly – the experience that we have honed over 20 years in the industry."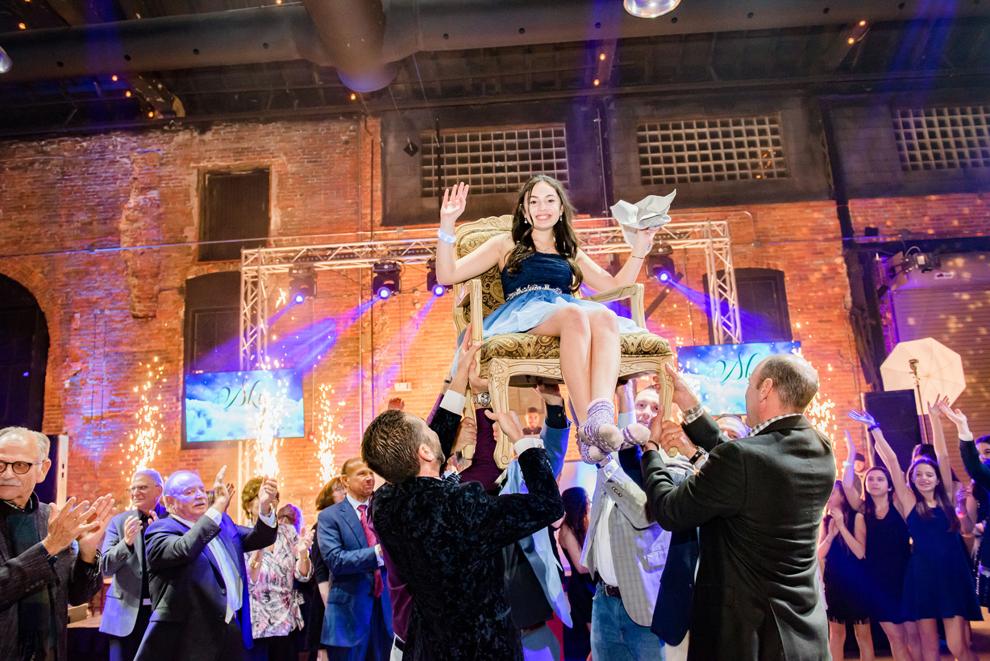 As Kutz describes, RTH doesn't just bring a DJ or colored lights. RTH works with party planners to match any theme or take concepts to a new level through visual stimulation, for which he says he's seen an increase in demand recently. Consider carnival parties with game booths, sports parties with basketball shooting arcade games and 15-foot long foosball tables, technology parties with interactive, activity-based lighting and bubble blowers, casino parties with slot machines and card tables. And, include confetti drops, cryo effects, indoor spark fountains and photo booths.
"If you dream it, we can do it," Kutz says.
RTH also has options to energize and engage the audience with DJs, host emcees and "party motivators," or dancers specific to the party size who work with the crowd to pump everyone up. Personalized party favors, whether customized photo booth pictures, LED glow sticks, light-up accessories, sunglasses and T-shirts, are also offered. From the lighting to the entertainment to the party favors, every party is treated uniquely to produce a party only experienced by those in attendance.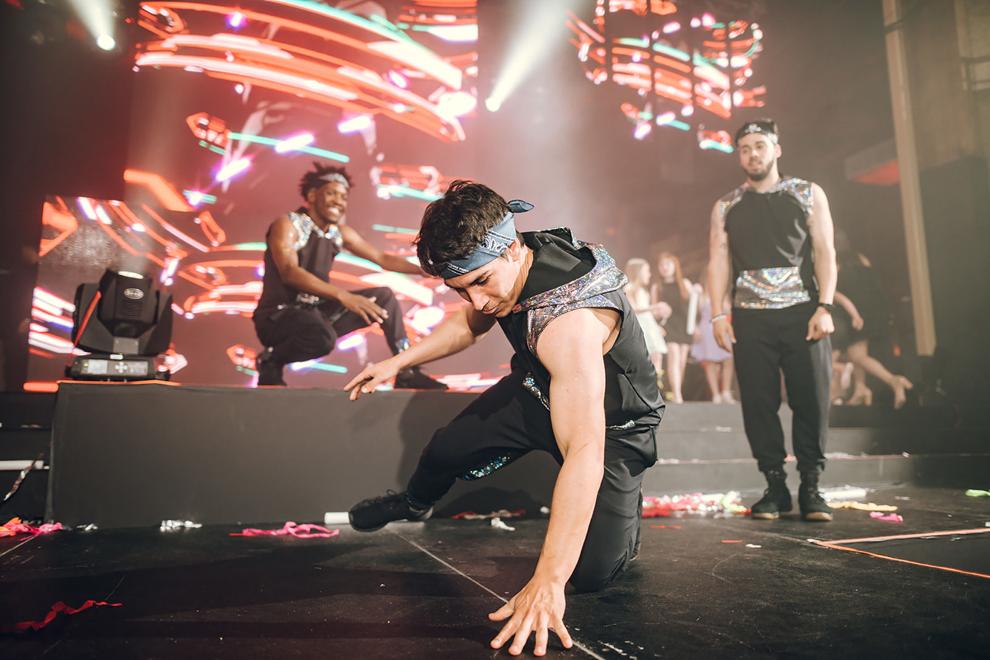 Kutz says RTH works with each customer individually to cater to their needs when it comes to party planning, even outside of entertainment.
"We take customer service seriously," Kutz says. "Whether a family asks for us to simply plan the entertainment side of things or requests we join them for their venue tour and brainstorming sessions, we are going to do everything we possibly can to offer that service. If we can't do something or if it's a service that we don't specifically specialize in, we're going to get them in contact with the right vendor that will."
When it comes to booking with RTH, Kutz says there's no standard "right" time, but it should be when party planners feel ready.
Punch Bowl Social
Does a bar or bat mitzvah with bowling sound like fun? What about karaoke? Putt putt? Darts? An '80s arcade? Ping pong? Foosball? Shuffleboard?
With Punch Bowl Social in Cleveland's Flats East Bank, there's no reason to choose because the 27,000-square-foot entertainment venue features all those options, plus more.
"Punch Bowl Social is unique in itself because every which way you go into the venue, there's something different to do compared to the next room that you go in," says Taylor Wolfe, Punch Bowl Social Cleveland's event sales manager. "There's one activity here, and then the next room you go in, there is another activity. It's very versatile. You can spend five hours in the whole venue and not even realize, 'Hey, there's this whole other area upstairs.'"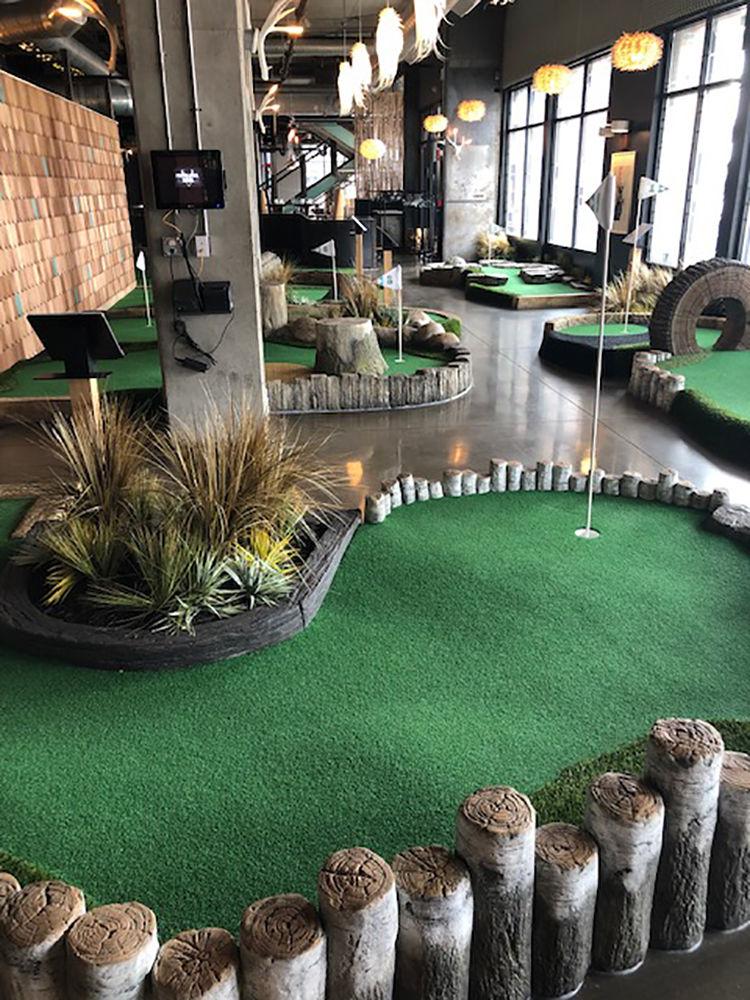 Punch Bowl Social's party spaces contain different entertainment and amenities, such as the "360 space" containing a 360 degree bar, a six-lane bowling alley, darts lounge, fireside lounge, karaoke room, '80s arcade, outdoor patio and cocktail seating. Another party area is the second floor mezzanine boasting a private bar, lounge space, shuffleboard, giant Scrabble board, karaoke room, foosball and billiards. The nine-hole mini golf course is available for rent as well as the various party spaces.
When it comes to food, Punch Bowl Social offers a menu of in-house appetizers, platters, buffet and drink options. From a taco truck to traditional American to higher end, b'nai mitzvah party throwers can also have a carving station, various beverage bars and desserts as well. If outside catering to meet special dietary needs is required, Punch Bowl Social can work with the outside vendor to meet those specific needs.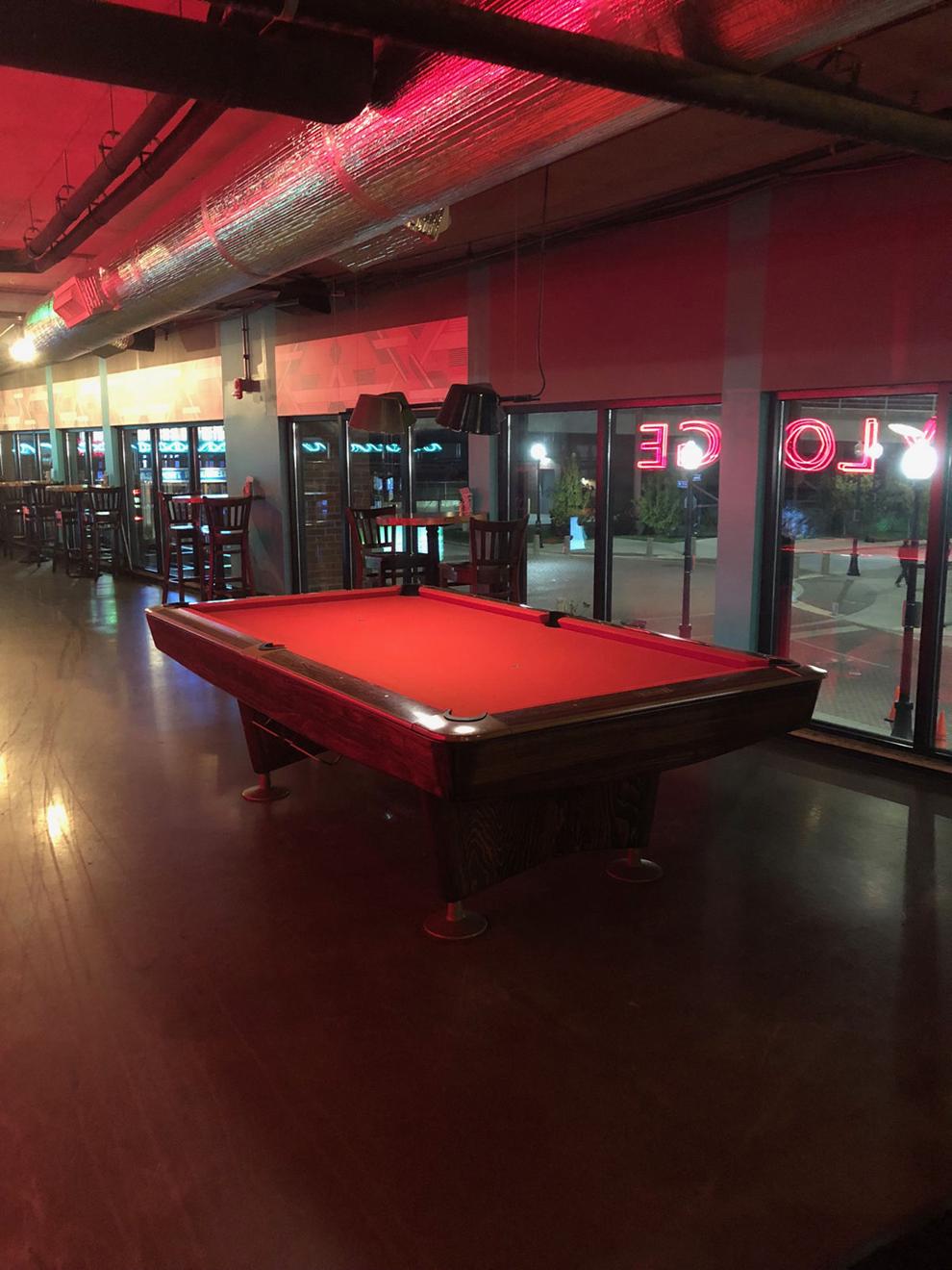 Punch Bowl Social works with party planners to make sure their parties are exactly how they imagined, and can work with outside entertainment companies, like DJs, to help customize the event, Wolfe says.
"We coordinate and see what the party planners are looking for through the events route and if there's something that we can accommodate," Wolfe says. "We try to do the best we can, and some things we can accommodate better than others depending on the event. We see what they'd like their party to consist of and we go from there."
Wolfe recommends party planners contact Punch Bowl Social well ahead of the intended party date to guarantee room availability, especially around the venue's busy party time of December and January.
WhirlyBall
Bar and bat mitzvahs don't have to be in an old hotel ballroom where there's nothing to do but overplayed party games. If a child is looking for a bar or bat mitzvah filled with excitement, adventure and fun, WhirlyBall/Laser-Sport in Bedford Heights is the place to go. Featuring two WhirlyBall courts, a fast-paced combination of jai alai, basketball and hockey played in bumper cars; laser tag; six lanes of bowling and four virtual reality stations, the space offers an indoor family fun center willing to host a party of any theme.
Those planning a b'nai mitzvah have no reason to sweat the sometimes stressful party planning experience, as WhirlyBall/Laser-Sport Cleveland owner Rick Morad has more than 30 years experience of hosting parties and corporate events with the venue.
"It's something that the whole family can enjoy," Morad says. "Some of these bouncy places and (other venues) – it's fun for the kids, but you know what, the parents aren't going to get out there. Here, the whole family could do everything, which is fun for everybody."
The venue is not open to the general public, so those hosting b'nai mitzvah can have private parties. The entire 30,000-square-foot space can be booked for a series of hours to allow for full usage of everything WhirlyBall has to offer, or specific sections can be rented out.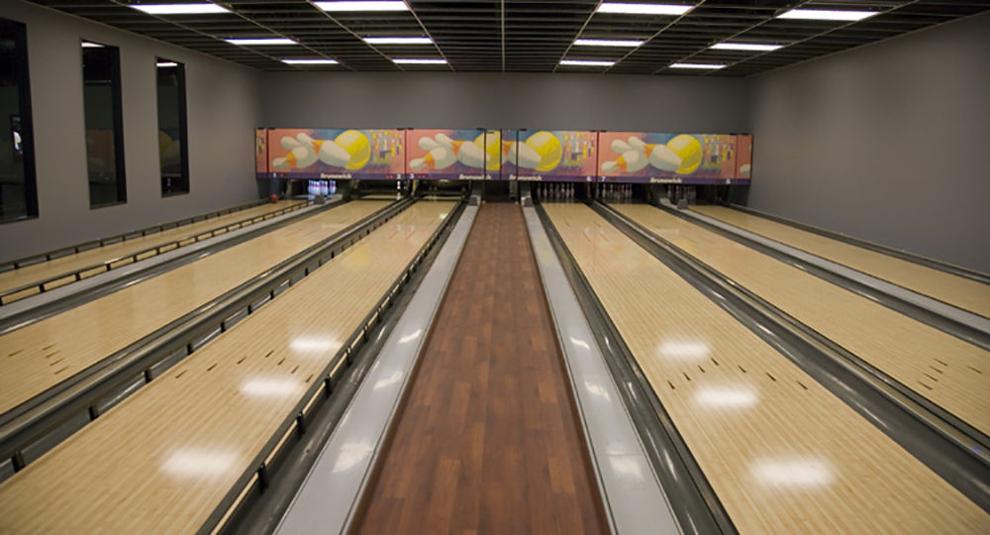 WhirlyBall offers catering from four local eateries: Pizza Connection, Corky & Lenny's, Miles Farmers Market and Tang's Wok. Catering isn't limited to just one location, as party planners can order from any number of those four options and can select other vendors for a fee.
Adults looking to take a break from playing with the kids can enjoy the 100-foot bar space and the location's 65 different options for beer, wine and soft drinks.
When it comes to outside entertainment, Morad encourages party planners to think big, because he's more than willing for party planners to transform the space in any way they desire. He's seen Ohio State themes, sports themes, swimming themes and a beach theme complete with blow-up palm trees, beach balls and monogrammed suntan lotion party favors. WhirlyBall employees work with party planners to recommend outside vendors to help them devise a successful party.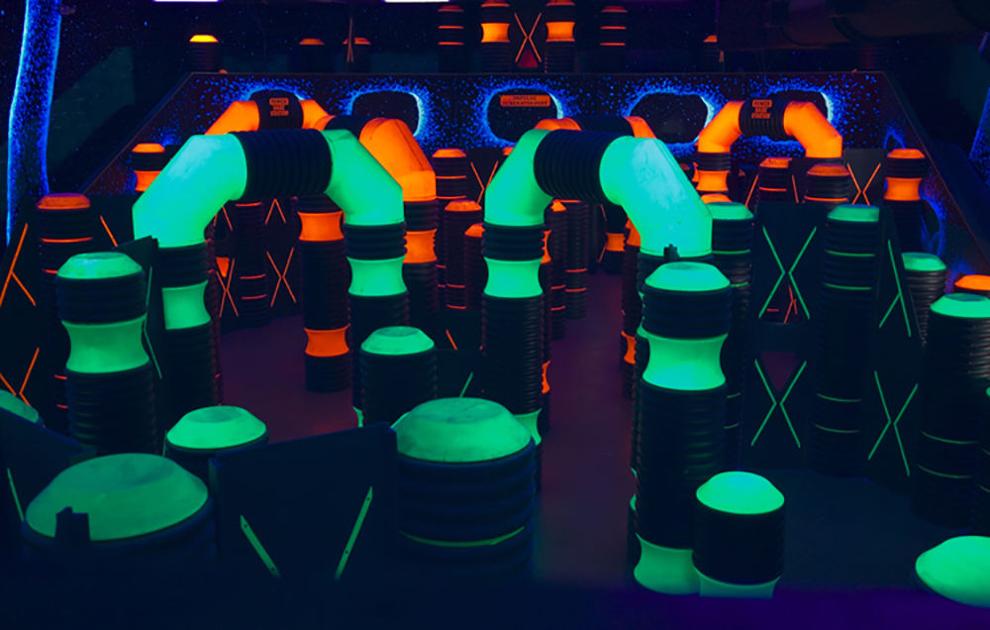 Morad recommends those throwing larger mitzvahs with over 100 people reach out to book either the venue or a section six months to a year ahead. Smaller b'nai mitzvahs can be booked closer to the actual party date.
"From grandma to the grandson or granddaughter, they're out there playing WhirlyBall, they're on the bowling lanes, they're in laser tag – and the virtual reality is something new, and it's just pretty wild," Morad says.