A good location, good food and good people are important ingredients for a good party, but just as important are fun — and memorable — activities to help bring together attendees.
In that regard, Northeast Ohio parents are in luck because there is no shortage of places that offer entertaining activities to enjoy while bonding with family and friends during an important life event. Representatives from WhirlyBall/Laser-Sport in Bedford Heights, Fun 'n' Stuff in Macedonia and Shaker Rocks in Shaker Heights share what makes the activities at their locations special.
Having a ball
Rick Morad, owner of WhirlyBall/Laser-Sport, says his establishment is great for bar and bat mitzvah parties because whirlyball "is so playable."
"The fathers and mothers are fighting the kids to get on the court," Morad says. "Kids love it, but adults have a ton of fun, too. It's a lot of fun when the families get together. You can have everybody playing together, from children to grandchildren to grandparents. We had a 90th birthday here — the guy was out (on the whirlyball course) for two hours."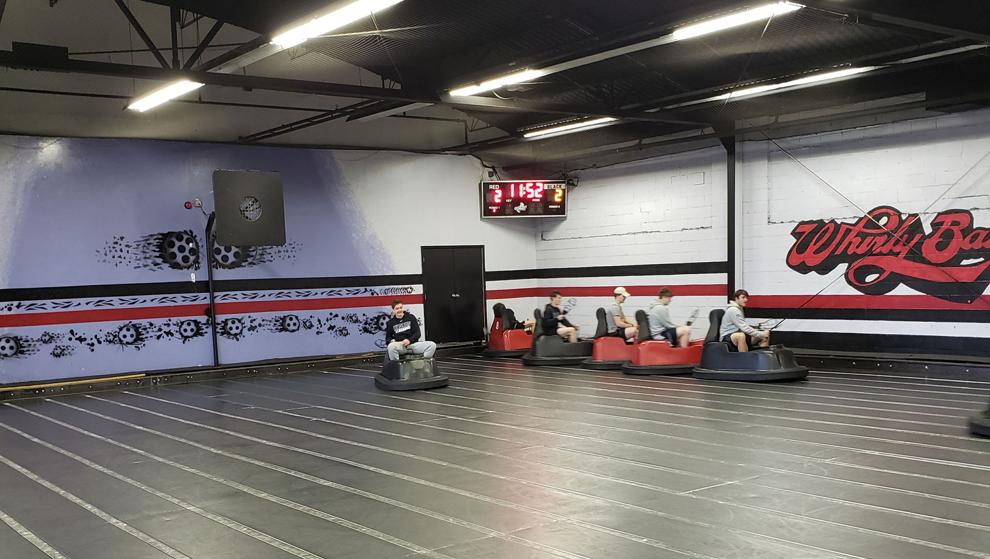 Morad says one thing that sets WhirlyBall/Laser-Sport apart from other venues is privacy. The venue is reservation-only, so parents won't have to worry about unexpected crowds crashing their child's party. Also, it's all self-contained.
"We have over 30,000 square feet of space," he says. "It's a large venue, so groups can spread out. We have different things (for guests) to do. ... They can do whirlyball, laser tag (or) bowling and still have room for a dance floor."
He says the venue can accommodate between 200 and 250 people, though not all of those people can play whirlyball at the same time. However, WhirlyBall/Laser-Sport also offers the aforementioned laser tag and bowling, and it recently added virtual reality pods, so there's always something to keep guests entertained.
For many families, a bar or bat mitzvah at WhirlyBall/Laser-Sport is a tradition.
"This is our 32nd year," Morad says. "We've had (children who had their bar or bat mitzvah) here (grow up and) have their children's mitzvah here."
Rocking the party
Annie Richman, owner of Shaker Rocks, says rock climbing makes for a great activity for a bar or bat mitzvah party.
"It's a social activity, mostly," she says. "It's something the kids can watch and cheer each other on with. (Rock climbing is) hard, you can only stay on the wall for so long, because your hands will wear out. Therefore, a majority of a climber's time is spent on the ground, cheering, watching your friends climb."
She says the newly built Shaker Rocks, which opened April 12 in Shaker Heights' Van Aken District, can accommodate up to about 375 guests at a party and offers five different types of climbing: top roping, standard climbing (where one person holds the rope while the other climbs), speed climbing, bouldering and climbing shorter walls without the aid of ropes (don't worry, climbers who fall will land on big, soft crash pads).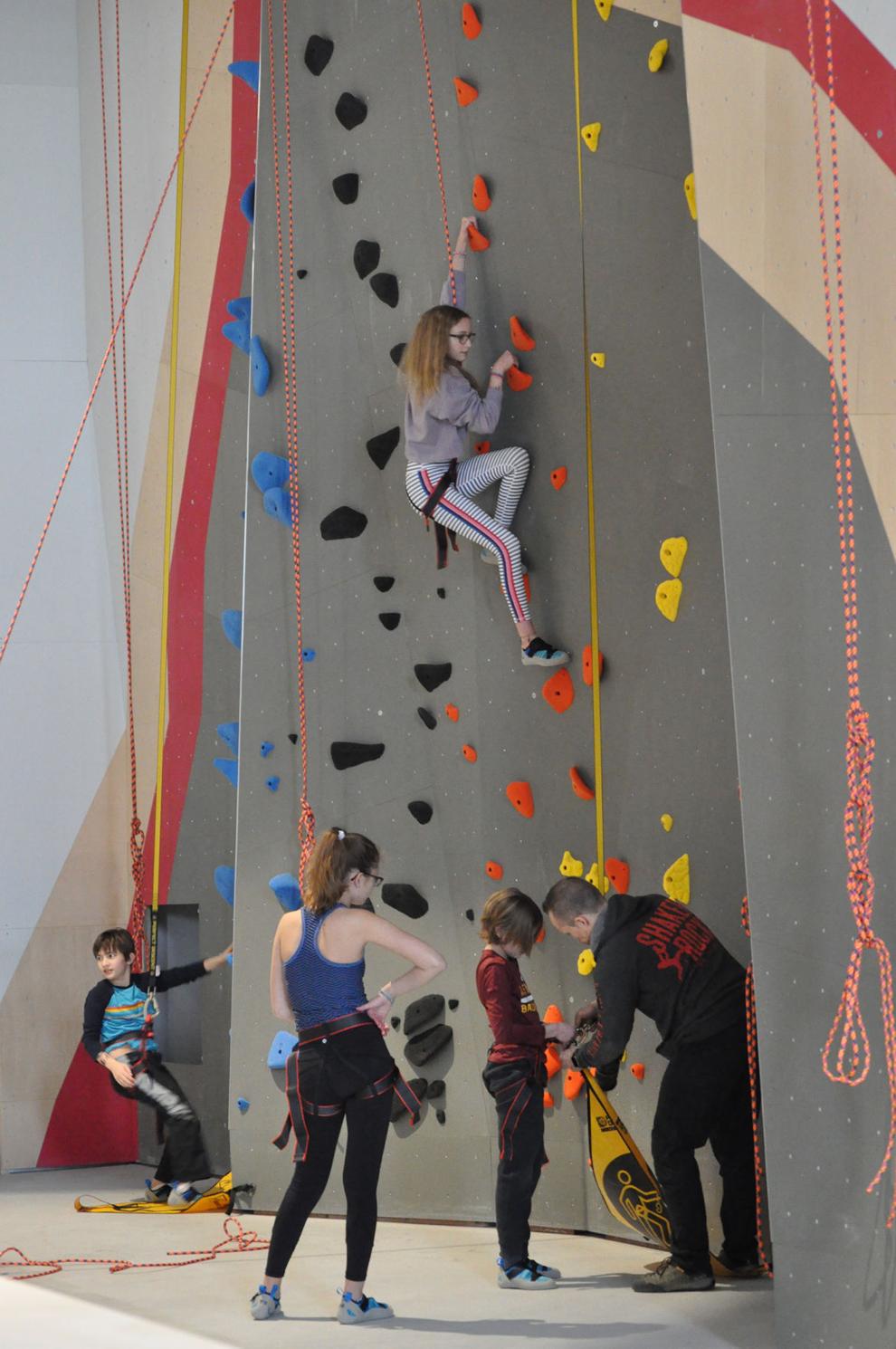 Despite the physical activity involved, Richman says climbing appeals to people of all ages.
"Mostly, I think because climbing is a multi-generational sport," she says. "Maybe (a sport like) skating (is also multi-generational), but climbing, specifically, because a lot of it is a partner sport, … Everybody from 4 years old on up to 80 or 90 years old can enjoy the sport."
She says a bar or bat mitzvah party at Shaker Rocks is special due to its large, open spaces and its unique central activity.
"If you can climb stairs, you can climb a wall," Richman says.
Stuffed with fun
If the celebrant enjoys having lots of options, then Fun 'n' Stuff might be the right choice for his or her party. Promotions manager Jill Attwell says in addition to seasonal attractions available during the warmer months of the year, Fun 'n' Stuff also features year-round indoor activities, such as a newly remodeled aliens vs. zombies laser tag arena; a roller skating rink; cannon ball blasters, which let guests shoot foam balls at nets and targets themselves; Medieval Madness Bumper Cars; a laser maze, called The Lost Temple of Osiris; a dedicated children's section, appropriately titled Kid's World; Highway 66 bowling, which uses smaller and lighter balls but is otherwise the same as normal bowling; Atomic Rush, a Simon Says-style competitive game; and an arcade with more than 100 games.
"Fun 'n' Stuff has something for everyone," Attwell says. "We're a full-service, indoor and outdoor amusement park and we've been remodeling the last two years, changing things and adding some new attractions. We have new seating areas and added a full-service bar."
She says Fun 'n' Stuff has 22 attractions across its indoor and outdoor options and can accommodate more than 300 people for an event.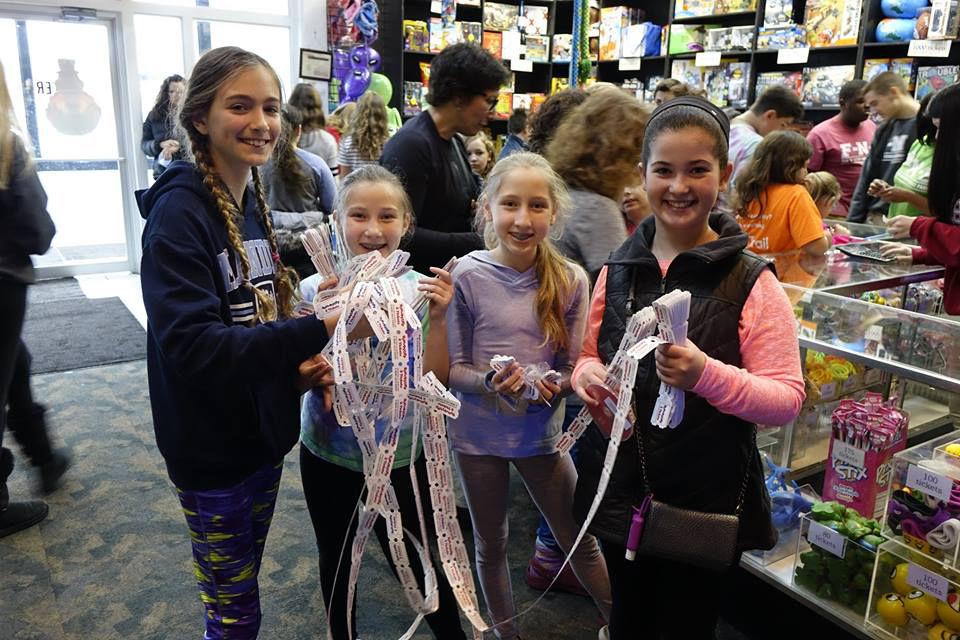 She cited the go-karts, mini-golf, skating, Atomic Rush and Highway 66 bowling as some of the more popular activities for the adults at a party, though adults are allowed to enjoy any of the activities, except for Kid's World.
"We have so much variety and so many different attractions," Attwell says. "Everyone has something to do." BM