Most families want their bar or bat mitzvah parties to stand out, and fortunately, there are new activity options on the Northeast Ohio party scene. Representatives from Topgolf in Independence and The Workz on the Riverfront in Cuyahoga Falls say their spots offer a unique celebration that's action filled.
Golf in any season
Party guests don't have to be scratch golfers to enjoy a bar or bat mitzvah celebration at Topgolf, which opened its first Northeast Ohio location in December 2019. In fact, Steve Korey, director of sales at Topgolf Cleveland, says the majority of guests are non-golfers.
"It is more about social engagement and having fun than being a skilled golfer," he says.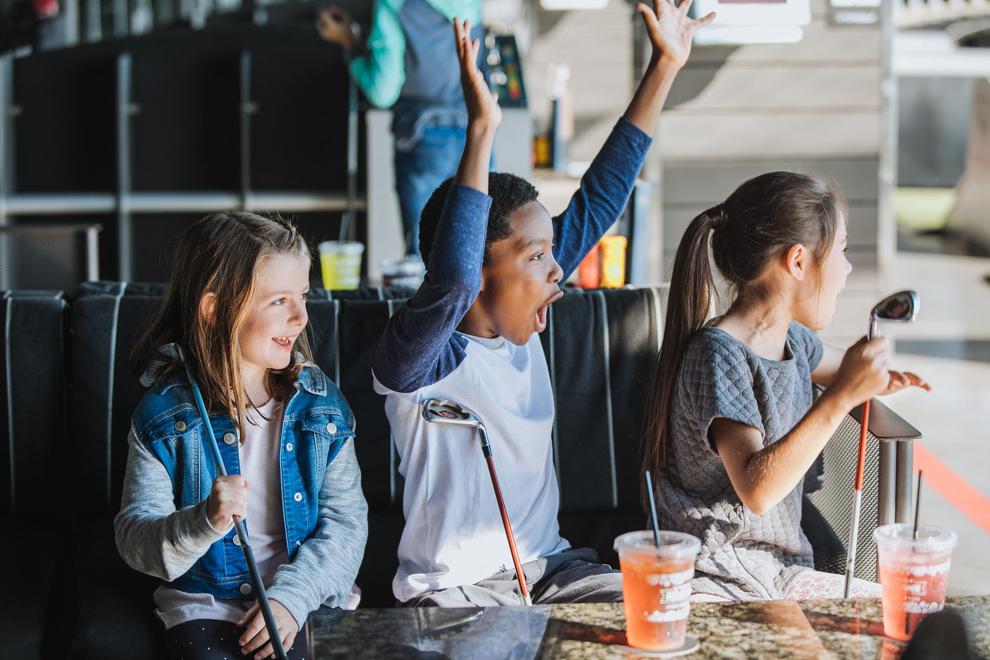 Topgolf has three floors which house 10 indoor and outdoor entertainment spaces that can accommodate parties of various sizes. Each floor has 34 climate-controlled golf bays with either high-top tables or soft seating. Six players can golf in each bay, choosing from a variety of electronically scored games for beginner, intermediate or advanced levels. Micro-chip golf balls are used so when you hit a target, the score is reflected on the screen in your bay.
Smaller party spaces can hold 20 to 75 people and can be roped off to be semi-private.
The largest indoor space, the Chairman's Suite, encompasses the entire third floor of the venue and holds 150 people comfortably for a sit-down dinner. It can be completely closed off for your event, and it can be customized to reflect the child's theme. And although there is not a dance floor in the suite, it opens up to a large outdoor terrace perfect for a DJ and dancing, and has couches, firepits, umbrellas and a view of downtown Cleveland.
If you are looking for a bigger event space, Topgolf's first-floor outdoor patio can accommodate 300 people in the spring, summer and fall. It has outdoor games like cornhole, along with firepits, festive string lighting and comfortable seating. The first-floor golf bays open directly to this outdoor area so guests can utilize both spaces for a good mix of golf and socializing.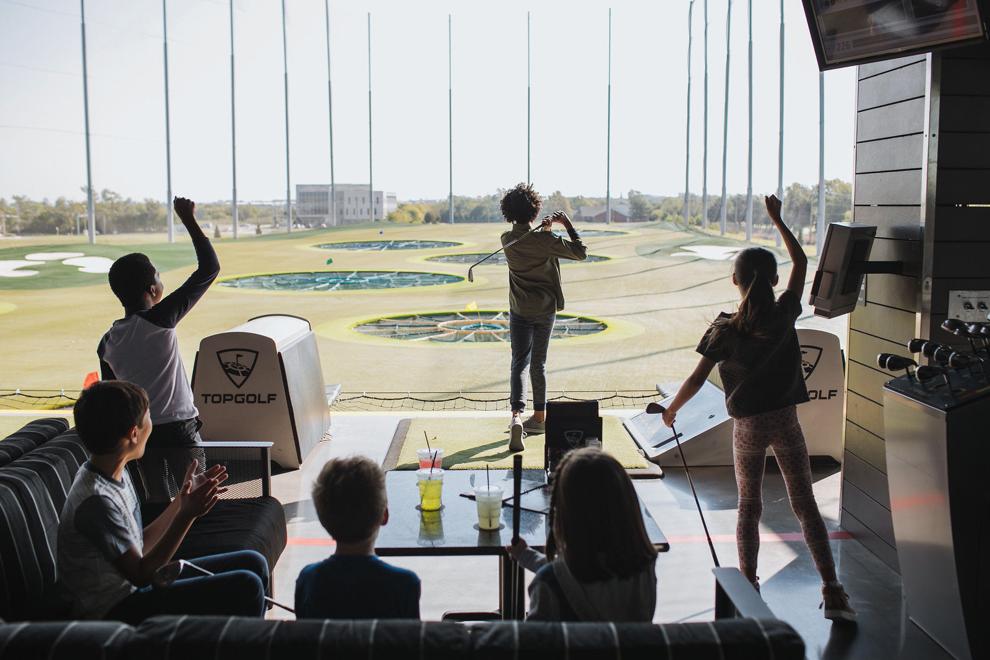 Topgolf has a full-service restaurant and bar, and offers catering packages. Options include light appetizers and small bites, such as wrapped dates or a hummus platter, as well as all-American, Italian table or backyard BBQ packages. A team of party coordinators help design the special event, and although Topgolf does not have a kosher kitchen, it works with kosher caterers to meet a party's needs.
"Topgolf is all about creating experiences for our guests that connect people in meaningful ways through our special blend of technology and entertainment, and is a fun place for kids and adults to celebrate a special occasion," says Korey, who suggests booking as soon as possible for events.
Arcade, entertainment and more
The Workz on the Riverfront opens at the end of May in the newly restored Falls Theater. Built in 1923, the theater is on the National Register of Historic Places and has undergone a head-to-toe renovation.
Tim Frankish, co-owner and director of marketing and entertainment, explains, "It has all of the charm and character of a 1920s building, but with all of the amenities of a modern venue."
As guests approach the indoor entertainment mecca, they will be welcomed by a photo of the b'nai mitzvah child digitally displayed on the theater's large outdoor video screen marquee.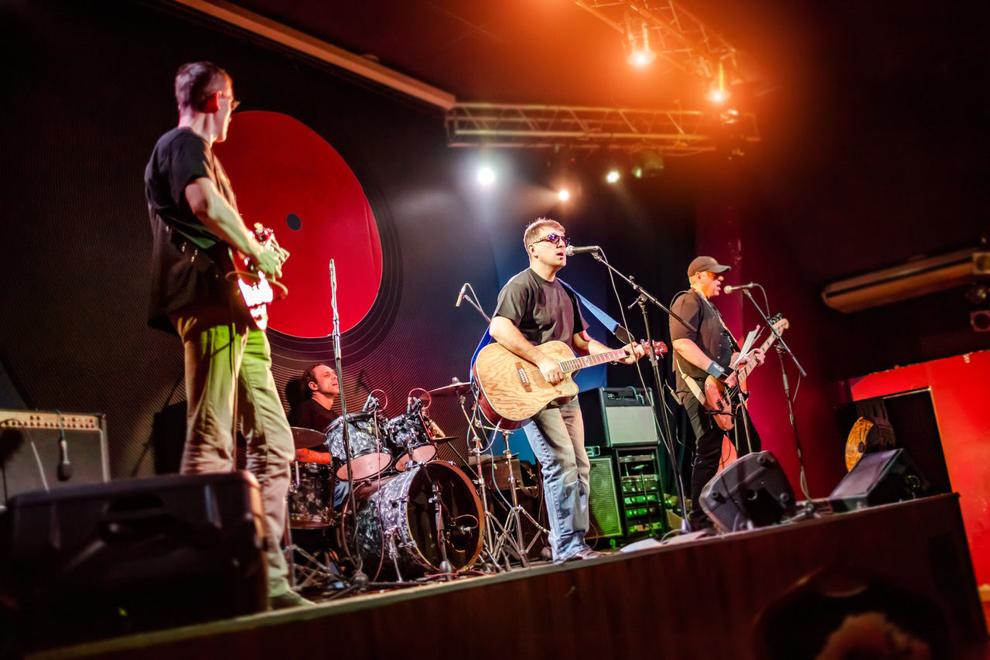 The 17,000-square-foot facility is divided into areas for entertainment, and the entire space can be dedicated to a personalized celebration. On the main floor is a stage suitable for a DJ or band. The stage is surrounded by restaurant-style seating for 150 people and plenty of space to dance the night – or day – away. Dance floor lighting is included in every package to make the party dazzle.
An upper level features duckpin bowling for kids ages 5 and older.
"Duckpin bowling uses a smaller ball, 8-inch pins and shorter than typical lanes, which makes for a lot of fun," Frankish says.
Also, on the upper level is an arcade where guests can jump into the action by playing one of 25 retro or modern interactive games, including 2-player Mario Kart GP DX, Halo: Fireteam Raven, DC Superheroes, NBA Hoops, Skee-Ball and Connect 4 Hoops HD.
From the arcade, guests can move to the virtual reality gaming simulator, where they wear high-tech goggles, vests and headsets and play back-to-back as they fight enemies such as robots, zombies, dragons or Angry Birds. They can play either cooperatively or competitively.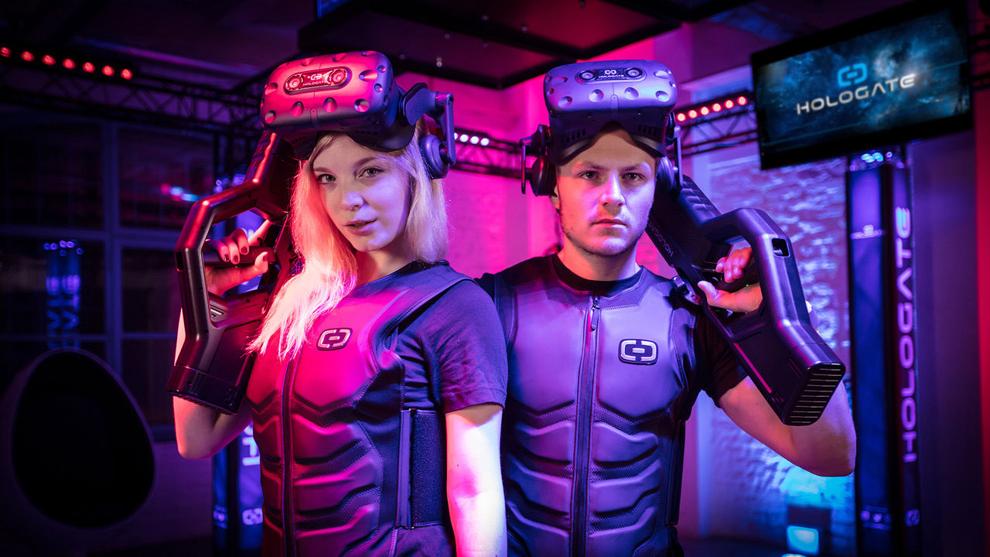 If adult guests need a break from all of the fun and noise, they can escape to the basement which houses a 1920s-themed speakeasy where unique Prohibition-style cocktails and snacks are served. A social hall is tucked away in a room off the main floor where guests can play cards, board games, darts or shuffleboard. Also, 40 projection screens are placed throughout the venue, so no matter where guests are, they can see the action in the main celebration areas. Or, you can flip the channel to your favorite sporting events.
All the activity will likely make guests hungry. The Workz offers food and drink options from flatbread pizzas, wings and sliders, to custom-designed higher-end menus created by the on-site executive chef. The venue does not have a kosher kitchen, but can work with kosher caterers to meet a party's needs.
Frankish says he and his sales managers will help design unique events from start to finish.
"We have a couple of different options so that it is affordable and fun for everyone," says Frankish, who recommends booking six to eight months in advance of the big day. "If you are trying to break out of the conventional ballroom-type atmosphere, look no further."