A lot of bar and bat mitzvah planning is pretty paint-by-numbers traditional. The ceremony is almost assuredly in the same synagogue or temple the child's family belongs to, he or she spends a lot of time practicing and preparing, and the parents planning the party are going to invite family and friends.
That party, however, is a place where creativity and uniqueness can shine – if, that is, you choose a venue that offers an array of activities.
Representatives from Adrenaline Monkey in Warrensville Heights, Play Arcade + Kitchen in Mayfield Heights and Scene75 Entertainment Center, which has a location in Brunswick, explain why the activities they offer will give any bar or bat mitzvah party a one-of-a-kind experience.
Adrenaline Monkey
Adrenaline Monkey may sound like an entry in a high school battle of the bands, but the indoor entertainment center features activities that could interest guests of all ages, particularly if they're into trying something new.
Adrenaline Monkey founder Denise Carkhuff says the venue was designed specifically to host large events, like a bar or bat mitzvah party, and it features American Ninja Warrior-style obstacle courses, ranging in difficulty from easy to hard, because Carkhuff wanted the courses to be accessible to all ages and athletic abilities.
There's also an aerial rope course above the ninja courses (don't worry, all participants in the aerial rope course are harnessed), "fun" climbing walls with modifications to allow people to compete against each other, and an arcade for when you're too tired to participate in the more physical activities. The arcade also features four virtual reality booths with some VR games to try.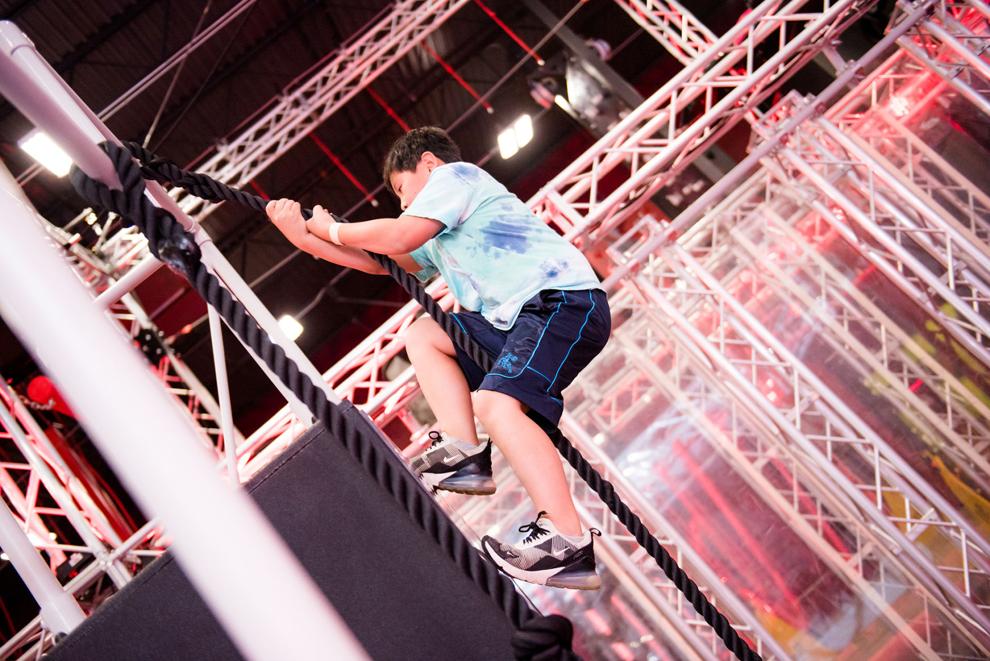 Carkhuff says the inspiration for Adrenaline Monkey came from one of her twin daughters. In fact, her daughters helped design many of the facility's activities, which she compared to the classic Tom Hanks movie, "Big." In that movie, a young boy wishes to "be big" and wakes up as an adult (played by Hanks). He then is able to get a promotion at the toy company for which he works due to his knowledge and enthusiasm for the toys, which is, of course, because he is actually a child.
"We went straight to the source," Carkhuff says. "Children designed what we should have. In the case of my children, they're pretty hardcore. They kept saying (about the course), 'It needs to be harder, it needs to be harder.' And the obstacle makers thought I was crazy, they said nobody puts a salmon ladder in the course, and my daughter said, 'It's on the show ('American Ninja Warrior'), it needs to be in the course."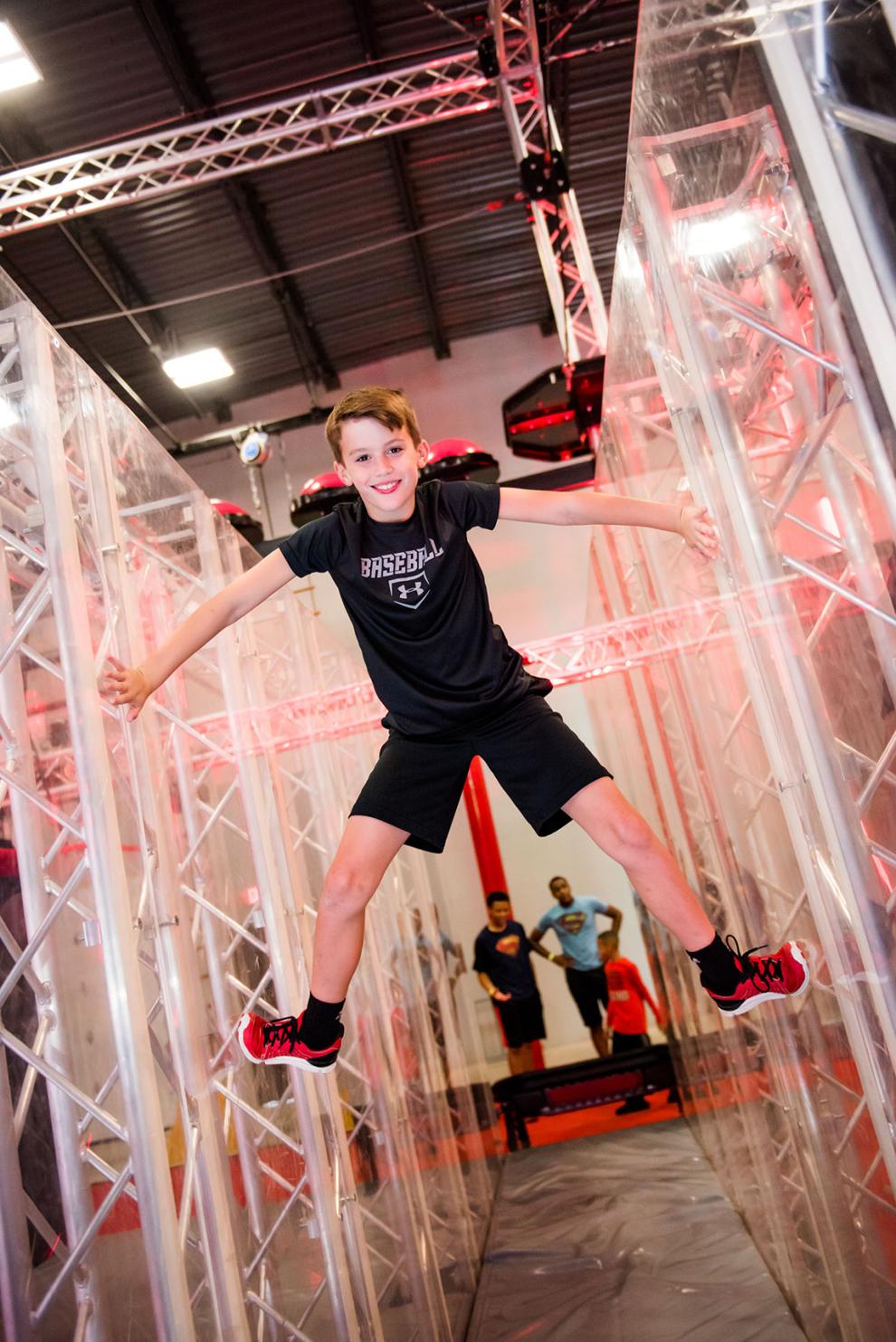 In addition to the activities, Adrenaline Monkey has a full menu and a liquor license and will work with local caterers to bring in outside food, though it has preferred caterers, including kosher-certified caterers, if parents can't decide.
Play Arcade + Kitchen
Play Arcade + Kitchen has a lot of games in its arcade – more than 85 of them – and there's quite a bit of variety. When you get bored of facing your friend in the latest fighting game, you can challenge them to a frantic basketball free throw shooting competition or try to outwit five friends during a fast-paced trivia challenge, among other options.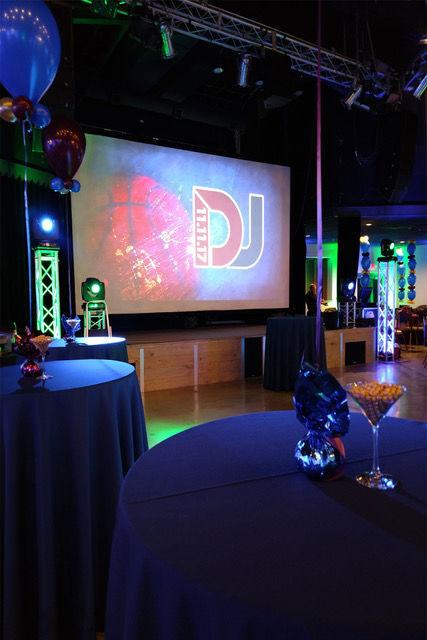 Play operating partner Darryl Margolis and events manager Kim Trenton describe the venue as "a great blend, from toddler to adult."
"I think that our venue has a distinct vibe to it," Trenton says. "(Play) can change like a chameleon. It can change depending on the group that's coming in, depending on what kind of mitzvah they're looking for. We can do anything from a Western style to a very urban, cool ... kind of event. We can transform (the space) into anything you have a vision for the event."
Margolis says the building for Play is 35,000 square feet, allowing parents and adults to have fun in one part of the arcade and the kids to enjoy another section, if that's what the planners want. He adds they've had families rent out the entire building for their mitzvah.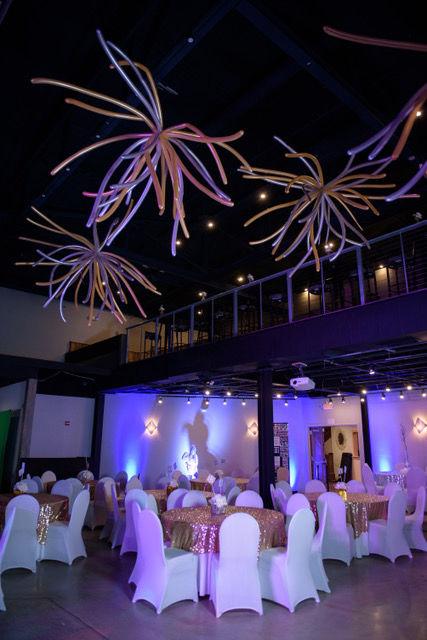 Play also features a 24-foot, high-definition theater screen, which Trenton and Margolis both say is the largest screen in Northeast Ohio. It allows hosts to play anything from a video of the bar or bat mitzvah celebrant to photo slides or even the evening's sports games. The theater is a stand-alone venue, too, if need be, so hosts can decide whether they want to rent out the theater with private access to the arcade or keep the fun in the theater area and let guests go to the arcade on their own.
As evident from its name, Play Arcade + Kitchen has its own kitchen, with a full menu and a full liquor license. Unfortunately for those with dietary restrictions, Play's kitchen is not kosher. However, Margolis says Play does partner with kosher caterers, so hosts who need kosher food have that option.
"We can handle the alcohol portion on our end to keep your whole event kosher," Trenton says.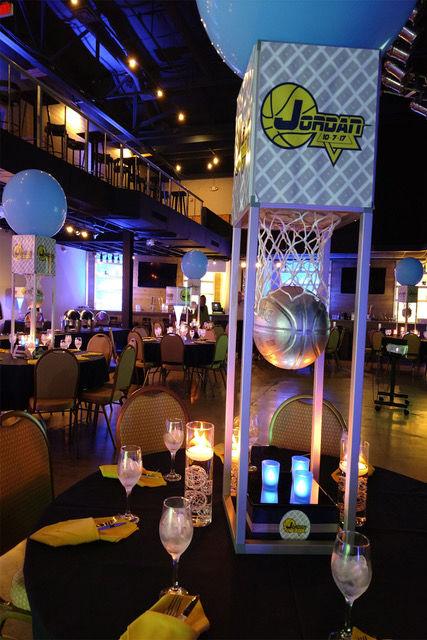 Scene75 Entertainment Center
Scene75 Entertainment Center has five locations, but only recently came to Northeast Ohio, opening in Brunswick in 2017.
Though it's likely just as much fun in the summer months, Scene75's indoor activities seem like a prime way to celebrate a bar or bat mitzvah in the colder climate.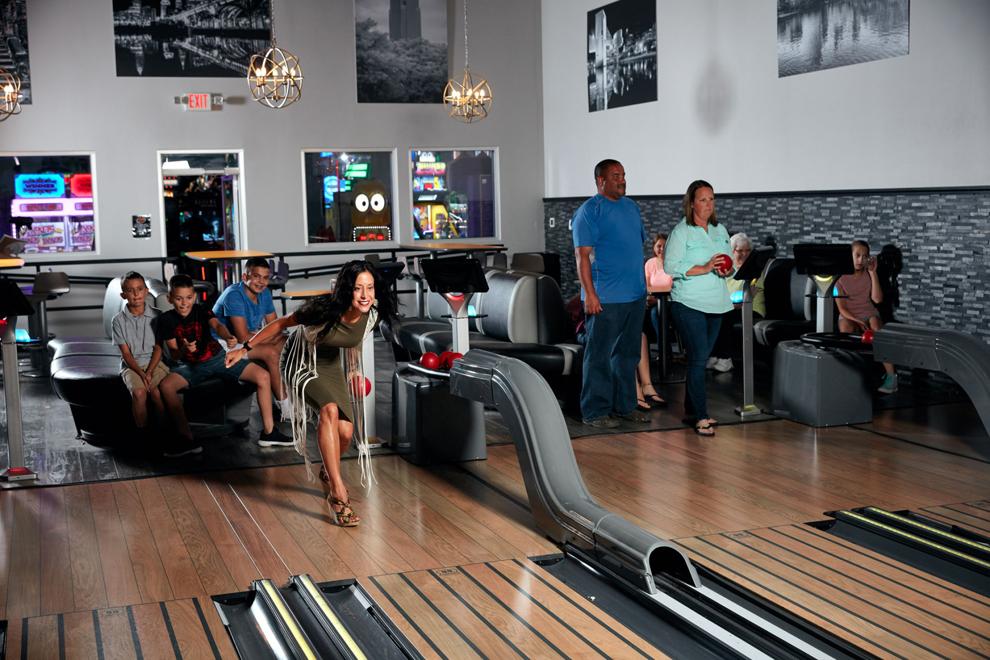 Alex Zorniger, vice president of marketing, says Scene75 has 120 arcade games, including some that allow the player to earn prize tickets, two black light mini-golf courses, an indoor Go-Kart course, indoor bumper cars, a laser tag arena, the "Vault" laser maze (think of any heist movie in the past 25 years and you likely have a good idea of what this looks like), a mini-bowling lounge, a virtual reality arcade with six units, a "4D" theater and an inflatable bounce zone for children 12 and under.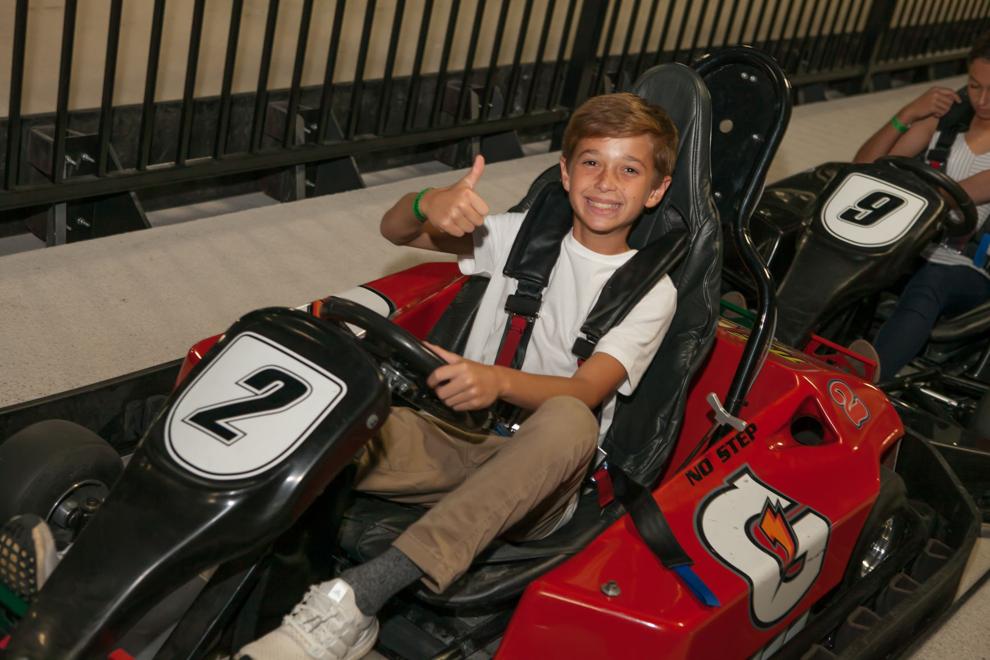 But Zorniger says Scene75 offers more than just the activities.
"I think a lot of the venues that have the entertainment we have don't necessarily have the classy area (we have) as well," he says. "If you're doing a bar or bat mitzvah, you want to have a ton of fun, obviously, but you also want the experience to be really nice. We have this beautiful banquet room, which we can expand to fit up to 225 people, and an (audio-visual) and lighting system. So, I think it has that feel of, 'This is a big moment and we're going to have a nice venue,' and you can have all that in our banquet area, and then you can come out and have as much fun as you can handle. I think there are very few venues that put those two pieces together. Generally, you either go all fun or you go to a classy area that may not have all the entertainment."
Scene75 has a full liquor license, and there are in-house options for food in its Food Truck Alley, which features four food trucks. If parents want kosher options, the venue will work with them to bring that into the banquet area. BM