Decor
Ann King, Founder and Designer | Borrow Curated Rentals and Design | Cleveland
What is the most important thing to get right?
The No. 1 thing is there should be a correlation to the young adult. It's more about personal story. It makes sense for the kid and the family that (décor) tells the story of who they are, their interests and likes. Use their personality as a springboard for the design. Then, it goes to a fun place instead of narrowing it all down to a particular thing.
How does décor affect party atmosphere?
I love décor because it is part of the main senses. It can also incorporate many senses at once. Décor affects how guests experience your party. It can move people around the room and it's a great opportunity for you to tell the story of the event. It can make it more comfortable, vibrant or energetic. This is always great for events because that is the core of it – having fun.
How can décor be used in unique and personalized ways?
My favorite way to use décor is to make it functional. For example, a seating vignette is useful space. You can also use décor to think of games for kids. You can personalize games and that goes into being functional and interactive. Other functional design elements could be a specialized bar or a kid's soft drink station. You can then further incorporate themes. It's about playing double duty. Another great place to think of this is on the dance floor.
What is often overlooked?
So much of what I've learned in that aspect is missing that this is really about the spiritual journey of the child. It is about really thinking of it not as just a party but remembering this is a big step in their life and using décor to tell that story. It's important to go deeper and make it more personalized. Sometimes, people fall into the run-of-the-mill instead.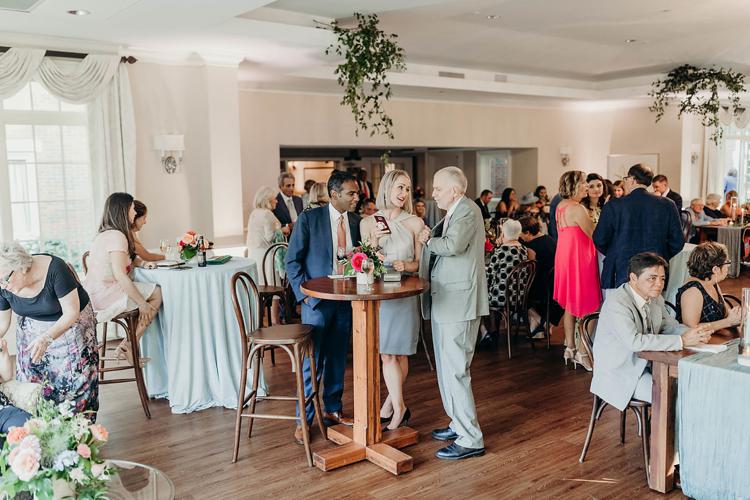 What trends are you seeing?
Lots of color. We went through a time where it was a little more neutral but now it's all color. Darker colors are becoming more popular as well. We're seeing neon (colors) with neon signs offsetting and contrasting with darker colors. We're also always talking to people about using a lot of texture – like thicker fabrics and wood tones. Anytime you can squeeze a different texture into the design and the décor, the event will feel much fuller.
When should parents start planning?
We typically say six months to a year. All of the good vendors really book out. So, to get the best vendors, you really have to look ahead. Otherwise, those vendors will get lost to corporate events and weddings.
Why is décor a critical aspect of a mitzvah?
It personalizes the event and makes it special and different from every other mitzvah one attends. I think people love feeling like they are doing different experiences. That will transfer to the energy of the entire event. BM