Amy Finkenthal | Owner | Noteriety Invitations | Beachwood
How do invitation styles differ for various types of simchas?
Obviously the invites differ because with mitzvahs, parents are much more involved. These days for weddings, brides and grooms want to be just as involved as their parents historically would've been in their wedding planning. They have a lot more opinions than many years ago and they're looking at the world in a different light – like with saving paper or not lining an envelope, and making things cleaner.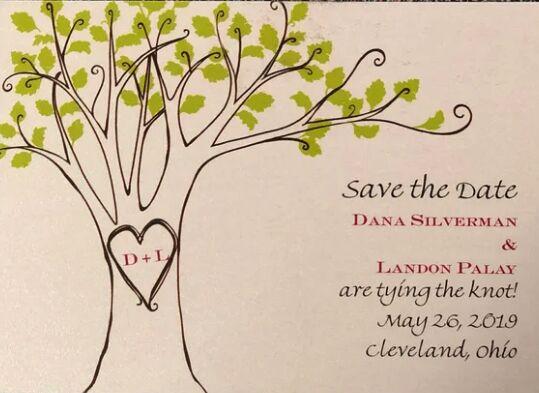 How does stationery set the tone for an event?
If someone is having a less formal event, then there is going to be a less formal feel and font, as well as wording and graphics for that. The stock also makes a difference. If the card stock is thicker, that can mean a more formal event. Also, the way things are worded can contribute to the tone. Adding an entree choice box or putting attire requirements can also give a more formal feel. So, it can all definitely set the tone, even down to the color.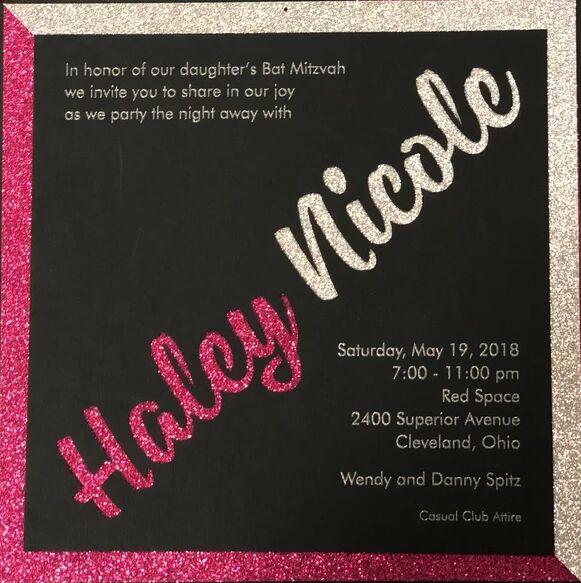 What are some unique ways parents and couples can personalize their invites?
You can actually put the guest's name within the copy of the invitation and invite each person separately within the wording of the invite. That does set a tone for the level of personalization going into the event. Calligraphy is another thing they can do to make it their own.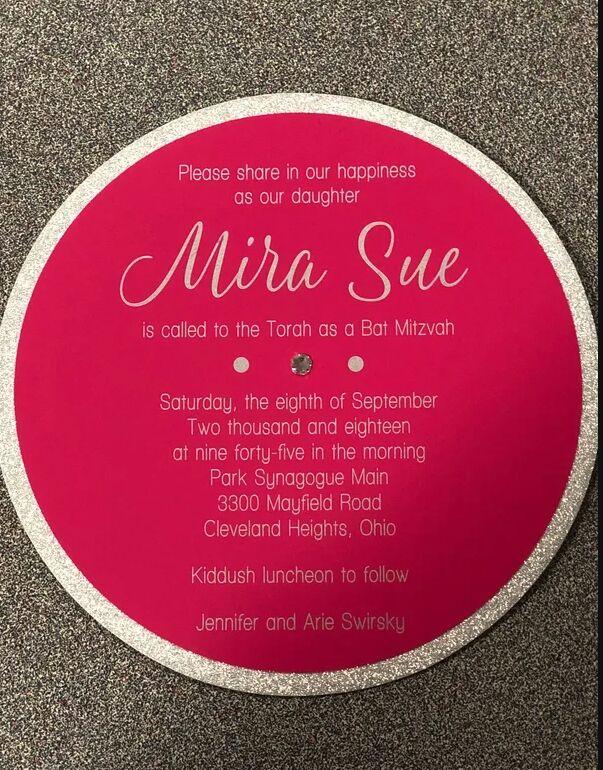 What is often overlooked?
They should do their homework and think twice about ordering invites and paper products online. Some people think if they order online, they can save money, but that is not true. Some of these online companies make you buy before you print and I think that can be dangerous because you don't get to see the quality. Working with someone in person allows you to feel the product, touch it and see that everything is done correctly, right in person. It should not be stressful, it should be fun.
Also, you should allow for different views, whether that is with the mitzvah kid or a bride/groom. Everyone has different ideas for what they want, so it's about hitting a stride and being open to compromise.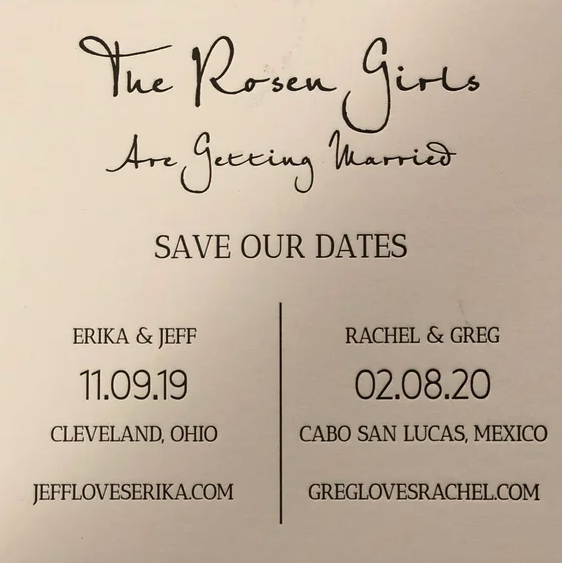 When should people begin coordinating invites?
It is the same time frame for either event – mitzvahs or weddings. Some people would want a year in advance to get a conversation on the books about what to expect, but no more than six months before is when you should get going on the process. After that, there is the fun stuff like personalized seating placements, cocktail napkins and programs.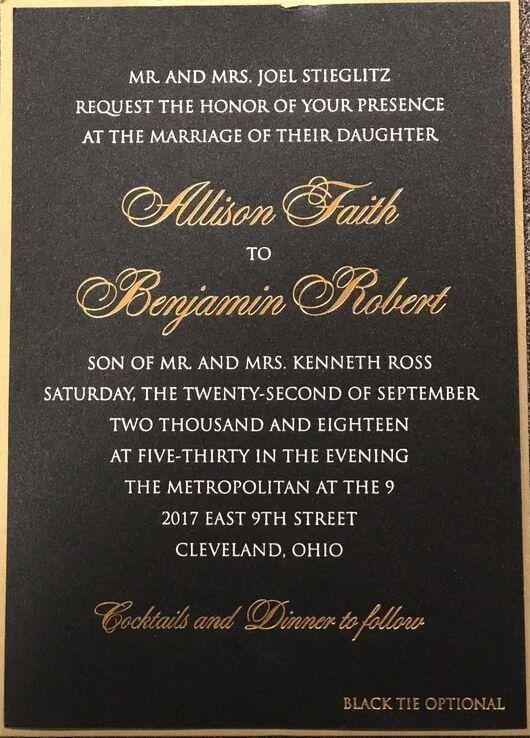 What is your best piece of advice for those starting the process?
Go online and get a feel for what is out there, tagging things you like, even if it is all over the place. That can be colors, fonts and layouts. Then, bring those ideas to a professional. It gives them a good starting point.