Entertainment
Chris Hatala | Event director | Games Done Legit Entertainment | Cleveland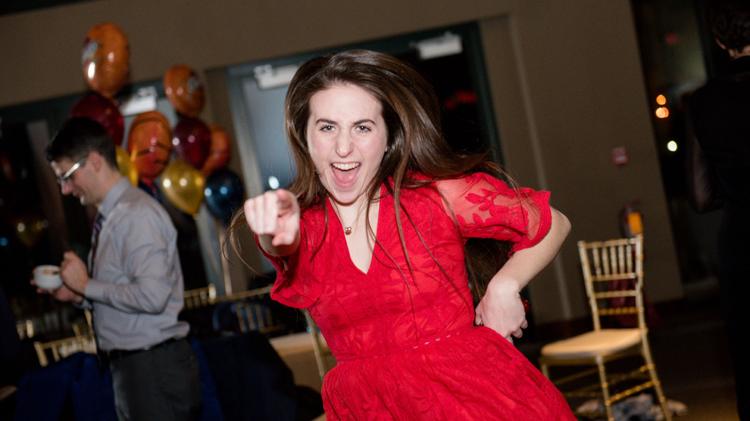 What is the most important thing to get right?
The dance party has been a solid party fixture for quite a while. The way events are kind of trending is experiential entertainment. People want to stand out and be unique – they want to entertain themselves and do it through technology. The most important thing is just that – differentiating themselves. Tech is evolving so rapidly and we're just starting to figure out how they can work in a party setting. That seems to be the No. 1 priority right now.
On what should parents focus?
We've talked to a lot of parents and they said their b'nai mitzvah was very traditional. Basically, within a generation, that's how fast entertainment has changed. I think because of where we are now, for whatever reason, it's become less traditional. You want to give a fantastic impression to your guests but at the end of the day, it's a party and people want to have fun. There are so many awesome new ways for people to have fun and let loose.
What is often overlooked?
We, from the ground up, look at how we can build a party. B'nai mitzvah can be built from a myriad of activities. There are so many options of what you could do, from the décor to lighting. Things are expanding right now in terms of what families want to do at these parties. They are very willing in having the kids have a big say in the parties. But what is most often overlooked is finding that balance in what the kid wants and what the parent is hoping to see. Parents are more willing now to have conversations with their children – they aren't as hesitant, now, to expand their horizons on what a party can be.
What trends are you seeing?
Experimental entertainment is huge – and an inspiration from high-end corporate events. That trickles down and makes its way into b'nai mitzvah. It means more creative activities – cool stuff that you can do with a design element. The core idea of taking this really fun activity that is more nontraditional and dressing that up – it fits the scope of a traditional b'nai mitzvah. Tech is going to evolve in the next five years and I think that is also going to alter the entertainment business.
When should parents start planning?
It's usually about a year out. That's a good time to start working on it. We put together a bar and bat mitzvah checklist because it's a huge undertaking and a huge moment in these families' lives. It's something they will remember forever. I would also tell families that if they find something cool they want to do close to the date, don't be afraid to pick up the phone. We want to make the family happy and you don't want any regrets.
How can entertainment set a party apart?
I think it's a goal for everyone. Everyone wants their party to be special – you go to about 30 b'nai mitzvah a year, pretty much. I definitely understand, and all of the big names in entertainment are conscious of the fact that families want to stand out. BM